As a couple running an Instagram page, sharing pictures and reels frequently, finding the right hashtag is surely the most challenging part.
Well, to help you save time on hashtag research time, here in this post we provide you with the complete list of the trending couple hashtags for you. 
As such, a collection of couple hashtags are categorized into several lists, and you can choose the relevant hashtags based on which Instagram pages you follow and what content you create.
Furthermore, in this post, you will find hashtags just for couples only. 
Whether it is the posts about relationship quotes or romantic reels, if it is for a married couple or couples that love to travel, then this is the ultimate list for them.
Most Popular Couple Hashtags

If you're searching for nothing but just the popular hashtags for couples only, this first list is the one for you. It doesn't matter if that's for a regular post or just a selfie with your bae, these are the right hashtags to add. 
#couple

#couples 

#couplegoal

#kisses 

#hugs 

#instalove 

#loveyou

#coupleswhotravel 

#couplephoto 

#coupleselfie 

#couplesofinstagram

#couplequotes

#couplepic 

#instacouple

#coupleset

#coupleshoot

#truelove 

#heart

#bhfyp 
Trending Couple Hashtags for Posts and Reels
Wanna know what couple hashtags are in trend and the ones that help you instantly boost your posts to other fellow couples? If so, then this is the list of the couple hashtags that are currently trending and worth including in your posts and reels.
#forever

#together

#loveyou 

#adorable 

#instalove

#relationshipgoals

#couplegoals

#loveher 

#lovehim

#lovequotes 

#loveislove

#couplevideos 

#coupleset 

#coupleportrait 

#couplecase 

#loveyourself

#relationshipquotes
Also, read some best comments to leave on couples' posts on Instagram to make them feel proud of each other. 
Instagram Hashtags For Cute Couple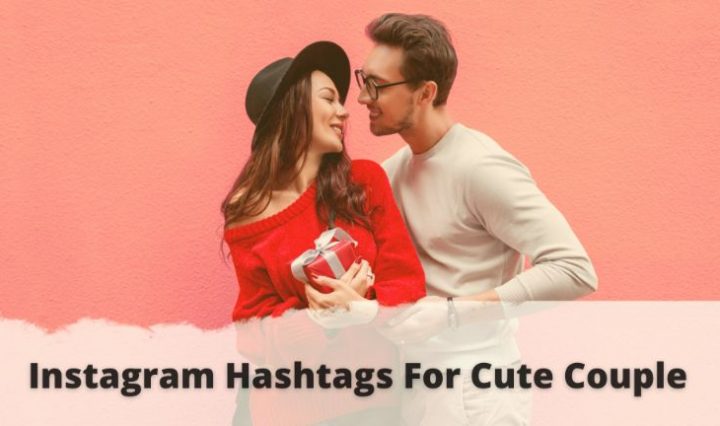 When you're posting a picture of your cute partner or want to share some special message for them on Instagram, you certainly need this set of hashtags. This list is for all the cute couples out there to show their best pictures on Instagram. 
#kiss 

#cute

#girlfriend

#boyfriend

#coupletime 

#couplefamily 

#couplelife

#couplememes 

#couplestyle

#couplesgoals 

#couplegoals 

#cutecouples

#couplevibes

#couplescostume

#couplephotoshoot 
Romantic Instagram Hashtags For Couples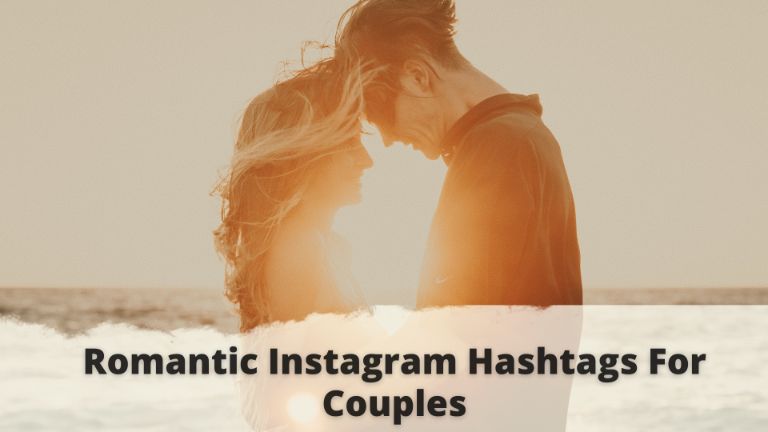 Whenever you share any romantic poems or quotes for your partner that you wrote, add some of the perfect hashtags. It will help you to share some romantic things about your relationship while the world watches, and that is enough to prove your love for them. 
#bae

#romance 

#romantic 

#love 

#beautiful

#kisses

#instacouple

#coupleforever

#couplemoments 

#romanticsongs

#couplepage

#romanticdinner 

#romantica

 #romanticwedding 

#romanticcouples 

#romanticcouple 

#romanticstatus

#romanticos

#romanticgetaway

#romanticpoetry
Married Couple Hashtags For Instagram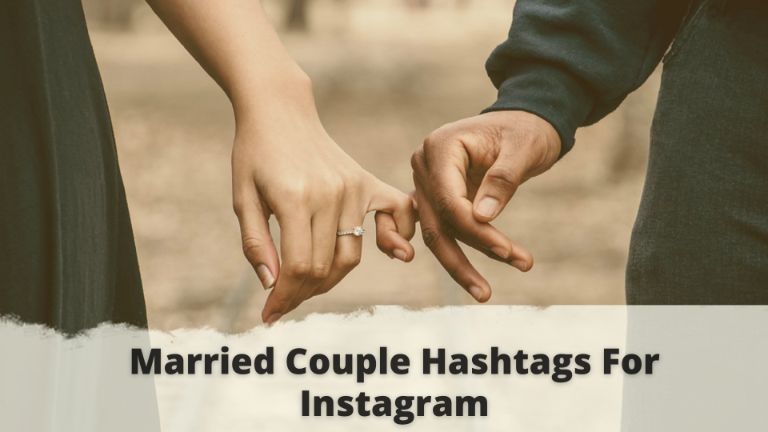 For married couples who have been together for a long time and spend a lot of time together, they want to make every picture a special memory. If you're also sharing some of your wedding pics or want to remind your partner how much they mean to you, don't forget to add such right hashtags for married couples. 
#wedding

#married

#marriage

#marriedlife

#lovestory

#bride 

#groom

#couplelove

#weddingphotography 

#marriedcouple 

#newlyweds 

#happywifehappylife

#marriagegoals 

#relationships

#brideandgroom 

#weddingdress 

#weddingday

#weddinginspiration

#bridetobe

#engaged
We also have prepared lists of the best hashtags for wedding pictures as well. 
Instagram Hashtags For Travel Couples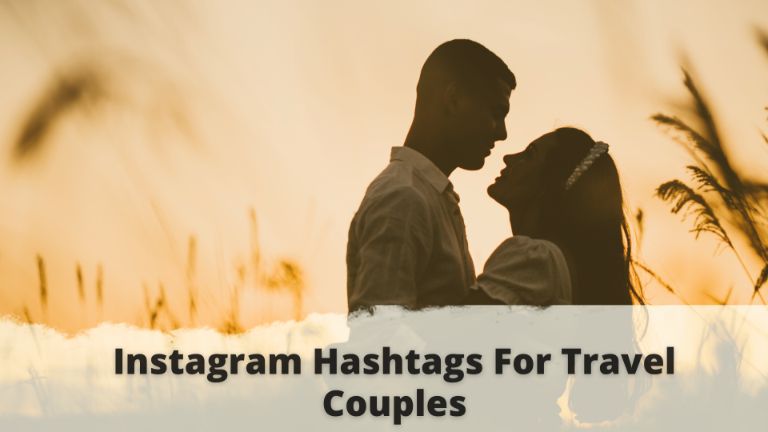 Travel is in your blood and you and your partner frequently get away from the routine and explore the world, these hashtags are perfect for you. Such hashtags are what travel couples need to add to their posts. It's all about their travel experience and the adventures they've had together. 
#coupletravel 

#couplegoals 

#travelphotography 

#couplephotography

#travelcouple

#travelgram

#coupleselfie 

#coupleswhotravel 

#coupleinlove 

#coupletrip 

#travelcouplelife

#travelcouplegoals

#adventurecouple

#travelcouples

#traveladdict 

#traveltogether

#coupleswhotravel

#creativetravelcouples 

#travelcoupledestinations
There you have it. That's it for the posts. 
Next, you should also check out our detailed posts about latest hashtags for Instagram, which cover the most popular and trending Instagram hashtags from almost all categories.
When it comes to couple's hashtags, we tried to provide you with the perfect list above. And if you're looking for more hashtags then stay tuned with us as we update this list of couple hashtags on a regular basis.