Summer is always about vacations for me and most of us, and if it is on a beach what else we can ask for, correct? Well, we can think of the best and most trendy cloth with alluring styles.
No matter if you are going on a road trip to the beach for a couple of days or it's a to-do on weekend thing a trunk full of clothes and accessories is a must for a memory lane and your polaroid pictures. Actually, if you are planning a vacation then make a list of to-do things and leave what to wear on trending us.
1. Crochet Dress for Beach
A crochet dress is just a perfect idea for your vacation on the beach. They look super gorgeous, and easy to style, you can wear them even in the evening at some shack party or during the day to provide little coverage. You can style it with soft curls, a single flower in your hair, and gladiators. Crochet dresses are available in different patterns and colors you can get them according to your vacation destination and your style.
2. Co-Ord Set – One of the Biggest Beach Trends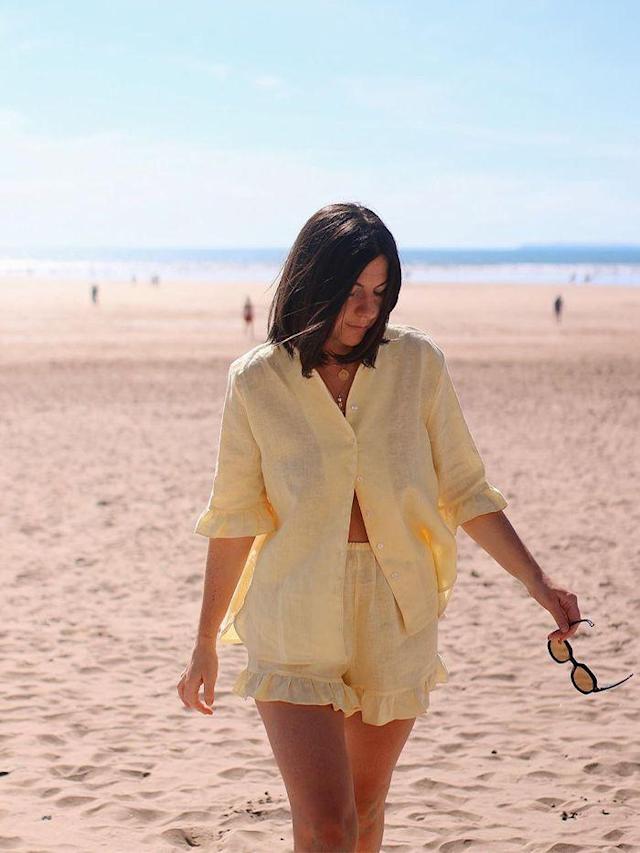 Co-Ord set is the best option to carry on the beach, shorts, and a stylish top. It is a go-to dress for those who struggle with mix and match of clothing, you can get multiple Co-Ord sets in solid colors, different prints, and silhouettes.
Later on, you can try to mix and match them with other bottoms and tops. You can style them according to prints and occasions.
3. Cotton Boyfriend Shirts
Talking about beach outfit trends without mentioning a boyfriend shirt is incomplete. These oversized shirts are super comfy and loose, you can wear them and roam around. Styling these shirts isn't a hard task, a messy bun, with sunglasses and a fabric-based tote bag, you can also carry a nice scarf tied with your hair or simply on the shirt, it adds a color factor and fun to your look.
Talking about trending beach footwear, nice flip-flop bow slippers would be a perfect option.
Also read: Unique Ways to Style Your Sports Shoes
4. Bikini Top & High Waist Pants – A Must Try
Beach vacation is all about trendy and flattering outfits, bikini tops are a must in your beach wardrobe. Get some trendy bikini top like draped style, knot in the front or something similar and pair it with some high waist pants. You can try hair crimping with it, a nice hat, hoops and a crochet handbag to complete your style. Well, don't forget to hold a martini glass with a smile in the picture.
5. Maxi Skirts – A Must on Beach Vacation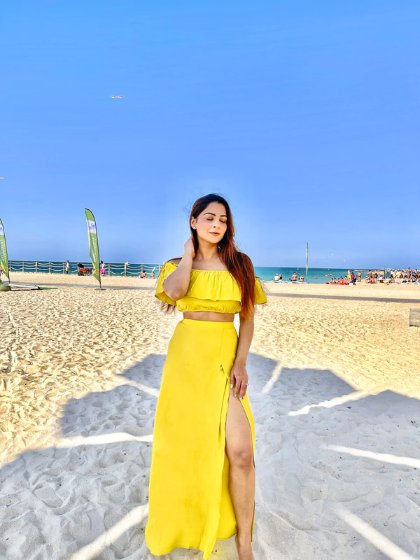 Maxi skirts are always a go-to outfit for a beach you can pair them up with almost, Wrap some good skirts, it can be a draped one, a high slit, solid shade or funky print, to show off some skin pair it up with bikini top or else with some nice crop top. To style this, add some chunky footwear and some hairdo.
6. Halter Neck Tops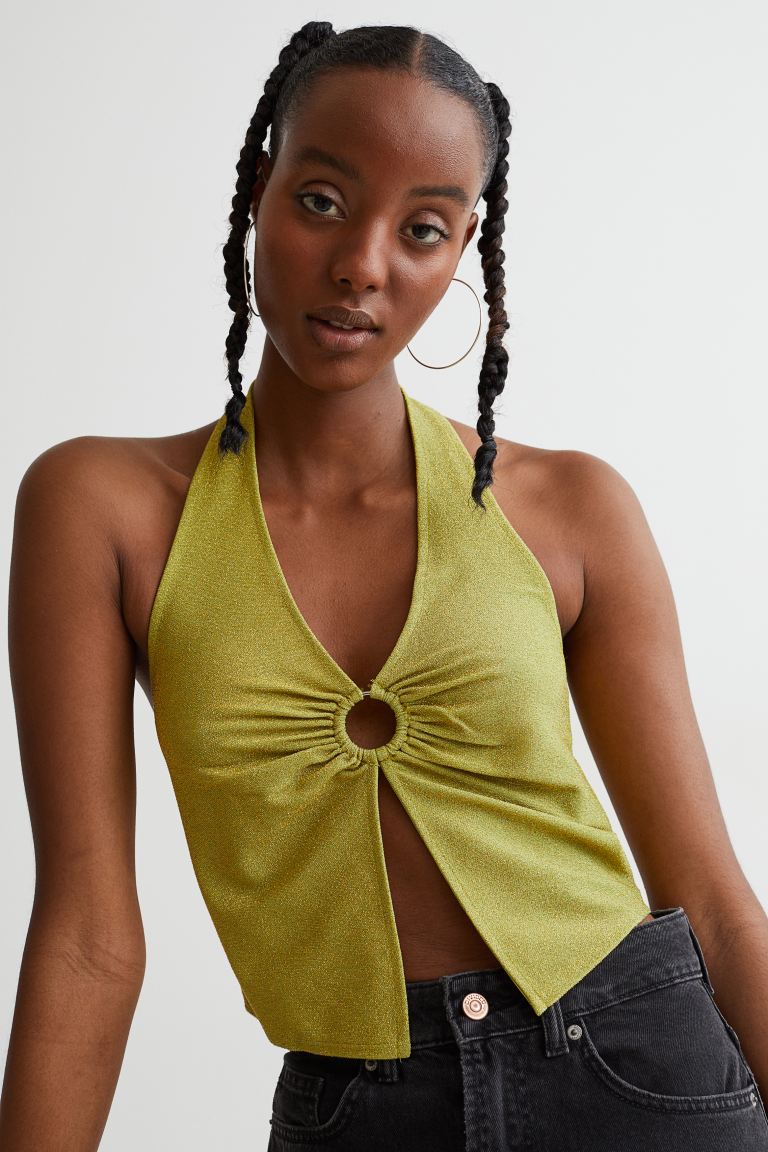 If we talk about trending silhouettes for beachwear – a halter neck top would be the one I would suggest. They look super chique and stylish, you can pair them up with almost anything like shorts, high waist pants, skirts or a bikini bottom. You can do side parting in your hair and attach a nice orchard flower on one side.
Also read: Instagram Captions For Traditional Dress
7. Rompers Give Cool Beach Vibes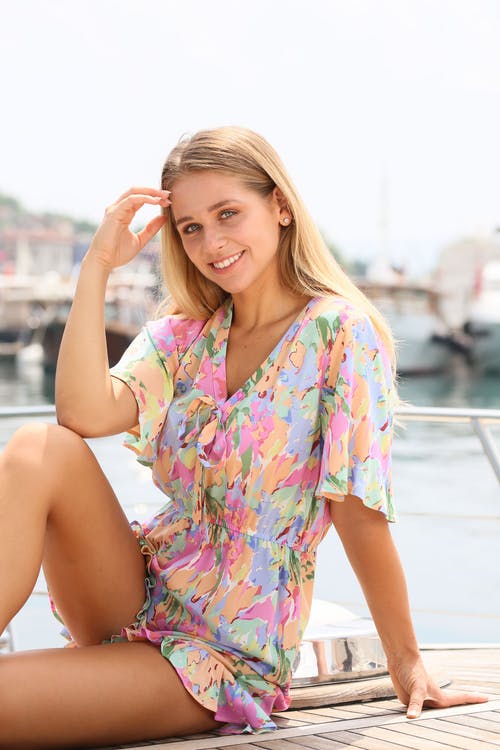 Rompers look super cool and glamourous at the same time. They are comfortable to wear on the beach, you can always find a variety of silhouettes, colors and prints. Prefer cotton rompers for a more comforting experience. You can style them up with gladiators, color full beads in hair and a nice tote.
While going on vacations carry some basic things like sunscreen, sunglasses and fabric or jute-based bags rather than leather due to moisture. Don't wear stilettos or heels and avoid leather footwear, keep comfortable clothes and funky accessories to mix and match your style. Vacations are always fun, a chance to create so many memories, creating reels and posting them with trending music on Instagram.
You can also read our article on what to wear on your first date.