Did it ever cross your mind the imaginary thought of your very first date? If so, you must have been in long anticipation for that enchanting night to come true very soon.
You might have dreamt of an evening of romance with the grand venue fully clad with first-bloom flowers and sparkling lights. Whatever way you wish it to be, for sure, it will give you butterflies in your stomach.
But as your conversation go deeper and deeper in the depths of love, of course, you'll want a heart-touching song to harmoniously accompany the strums of your heartstrings and make your divine night perfect as ever. Here are the
Romantic songs for your date: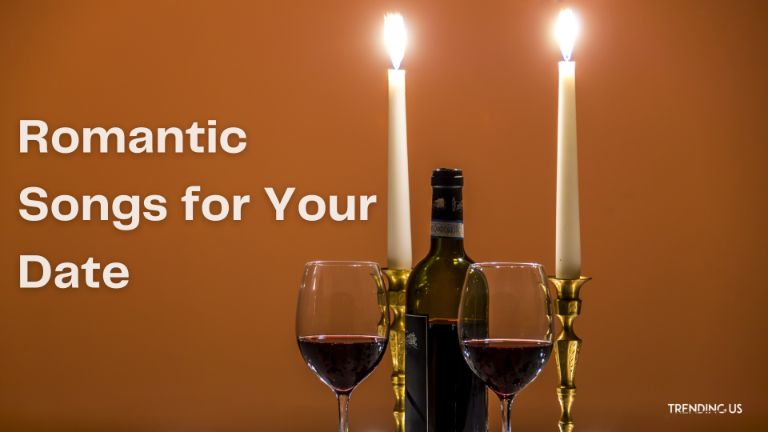 1. Thinking Out Loud – Ed Sheeran
Probably one of the quintessential and most-listened date songs of the era. This Ed Sheeran song is always almost present in every love song lover's music library. It is a chart-topping romantic ballad about a couple growing together through time, but the love they have for each other is renewed every day again as if the first time.
Lyrically, it is a zealous expression of the lighter side of life, the gratifying idea of love and how it works comfortably together with a significant other. Sheeran's genuine delivery of the song goes right from ears and arrows the heart to convey lasting love. This song will favorably work for you, especially when you intend to declare your love to your partner.
2. Perfect – Ed Sheeran
Another swoon-worthy Ed Sheeran song that is undeniably as perfect as its title. Its lyrics are deep, nostalgic, and emotionally enthralling as if it's describing the very moment of your date night. It is sweet-sounding and a bit old-timey, and the level of its creative storytelling is beyond compare. Such a great way to express what you feel about your partner. It would magically set a wonderful atmosphere by the candlelight. Then at the peak of the fairytale romantic vibe, you can take her hand and offer to dance the waltz. Perfect is the most-heard song on US radio in 2018 with 3.99 billion listener impressions. Here are Ed Sheeran songs you would also want to hear:
Photograph
Give Me Love
Tenerife Sea
Kiss Me
Old School Love
3. Say You Won't Let Go – James Arthur
Haven't heard of this song yet? Plug your earphones and wait till this song make you reflect on your current love life. It paints the story of your own romantic experience until it gets you through an ideal kind of love story. The lyrics will give you a glimpse of the future with a family, something to look forward to, even though you're not even sure you want it yet. This James Arthur's most heartfelt masterpiece that will make your boo cry with the tears of love and joy in your first date night.
4. Just the Way You Are – Bruno Mars
How could you not like someone who loves you just the way you are? Bruno Mars' teensy sweet innocent song will surely melt every girl's heart. This song is a stellar level of complimenting your girl that she is head-to-toe beautiful and that she doesn't need to change herself. Play this track in your date night as a sort of dedication to your partner. You can either get a hug or a kiss from your darling.
When it comes to popular songs you definitely want to check this article on trending reel songs and music on Instagram.
5. Moon River – Andy Williams
If you are fond of the timeless classics, then for sure you will love this song. You probably have heard it in the well-known movie Breakfast at Tiffany's sung by the ever-iconic Audrey Hepburn. It was such an amazing movie; as magical as the song. This song is perfect for grand and formal date nights.
6. Little Things – One Direction
An emotionally weighty ballad with very explicit lyrics which makes the song very intimate. In this One Direction's most-well known love track, the lads harmonize gloriously while still showcasing their style. The boyband's uncanny ability to channel emotions also shown in this Ed Sheeran-penned song. This sing-along, spine-tingling, and sentimental serenade is surely suitable for your date night. Here are another One Direction recordings that might add extra romance to your first date:
Night Changes
Fool's Gold
Gotta Be You
18
They Don't Know About Us
More Than This
Last First Kiss
Perfect
Don't Forget Where You Belong
7. A Thousand Years – Christina Perri
If you are a Twilight Saga films fan, you certainly have heard this beyond-beautiful song by Christina Perri. This melodramatic blues is a total sleeper-hit. It is a confession on how much one can do for love despite the differences and the odds that come their way. Let your hearts beat fast and let it be the music to your eyes as you play A Thousand Years.
8. Can't Help Falling in Love – Elvis Presley
If you want oldies but goodies, we have Elvis Presley's Can't Help Falling in Love. This love song has a wondrous melody that was based on the 18th-century French love songs. Presley's charming voice had its way of immortalizing the song although there were numerous covers present herein today. His resonant tender rendition led the chart in 1962.This enduring classic is just so perfect for wedding ceremonies as it is on date nights. It transcends every listener to that peak of romance and to that of dreamy euphoria.
9. Yellow – Coldplay
A masterpiece that endured through time despite its simplistic and minimalistic approach. Brightness and hope and devotion, these are the aspects that are symbolized by the color 'Yellow.' To have a bright future in your quest to find true love, might as well consider playing Yellow on your special date.
Are you waiting for the perfect moment for your first date? Take the moment instead, and make it perfect! At the very first struck of note, that's the sign that the highlight of your night has just begun.
So, listen to your heart and choose the best song that tickles your romantic bone. Make sure to check out for more romantic songs and discover how music magically coincides with that thing called love.