The office is calling; ditch your PJs and gear in style!
Have you recently received an official "Return To Office" email from your office? Going to the office after two significant years of working from home might feel a little strange and unfamiliar. But taking some time to prepare yourself is the best way to feel confident and get into the spirit.
Why not start with updating your office wear wardrobe by shopping for classic formal dresses and outfits? After all, it is a lot of fun, and at the same time, pretty essential!
But wait! Have two long years of WFH in your comfy PJs made you stuck in the style rut? Are you confused about what to wear and how to make the transition as seamless as possible? Fret not; we have got you covered.
In this article, we've rounded up the best tips, tricks, and ideas (based on the latest trends!) to help you return to work in style. Keep reading!
1. Curate A Capsule Wardrobe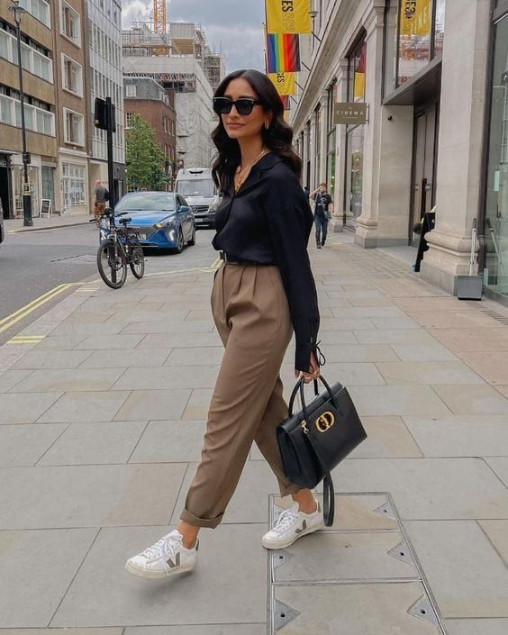 The lazy days are finally over! Now that your office has reopened, you have to be super active in the morning, from preparing your coffee to dressing up in style. There will be no time to decide on what to wear and how to accessorize the look.
No, our intention is not to give you stress but just to address the problem – along with the great solution. The trick is to curate a capsule wardrobe. It will save a great deal of your time, helping you doll up for your office quickly and easily.
A capsule wardrobe means having a collection of a few formal dresses or outfits that work well together, and you love them to the moon and back. Start with choosing the clothes that you want to incorporate. They have to be flattering to your body type and fit well. Also, consider having neutral colors in your closet. They are sheerly classy, plus perfect for a ready-to-wear look: think of a versatile black dress and white shirt.
2. Consider Your Comfort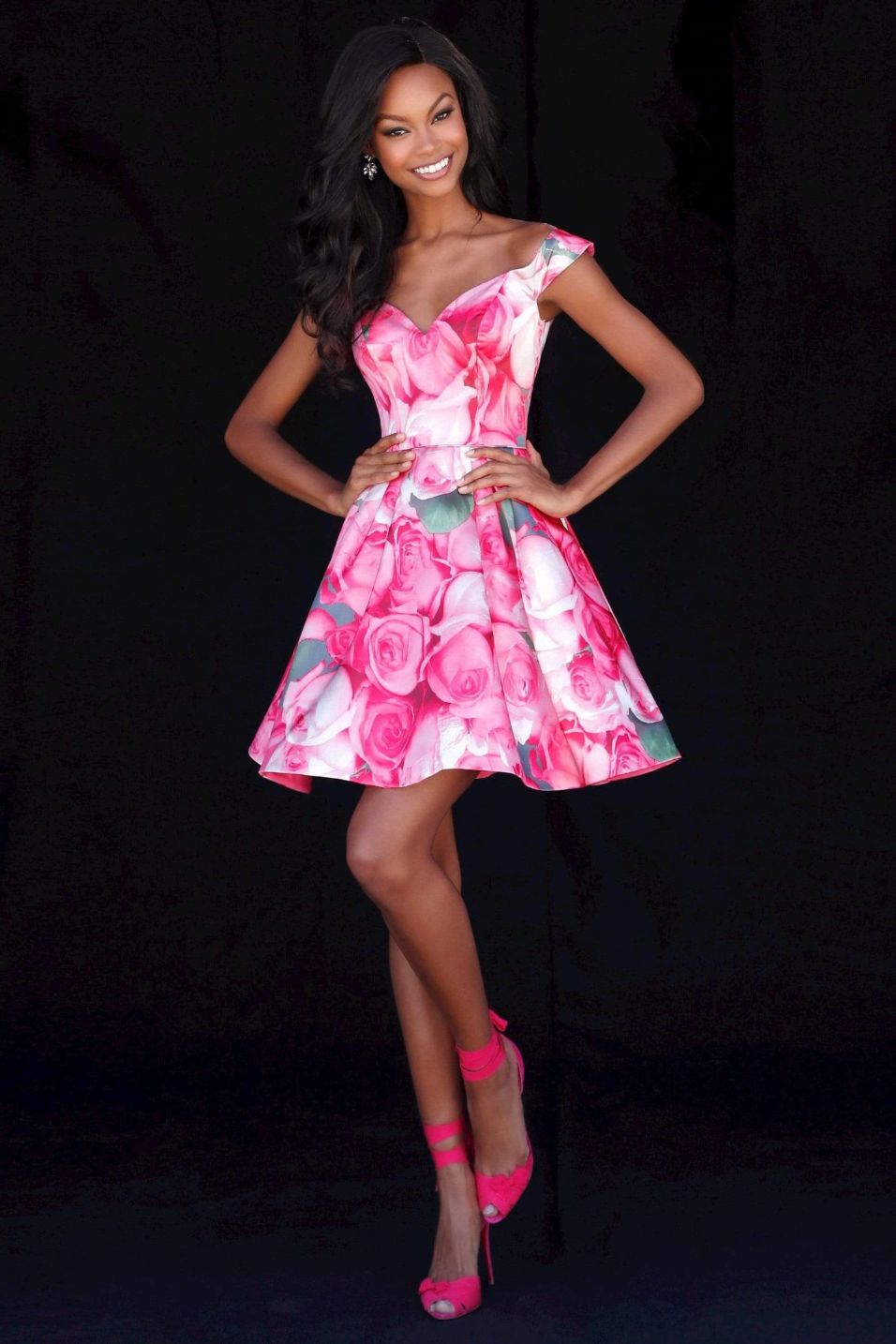 Your workplace is like a second home; you spend more than half of the day in the office. Given that, your office outfit should be comfortable and relaxed.
Though there are no rules and restrictions, it is good to go with not-so-fitted silhouettes like the fit & flared and a-line. Not only are they forgiving and comfortable, but they are also elegant and chic for the office. Peep into this short floral dress by Sherri Hill Couture that, when paired with tights or leggings, helps you steal all the spotlight at the workplace.
3. Go for Jumpsuits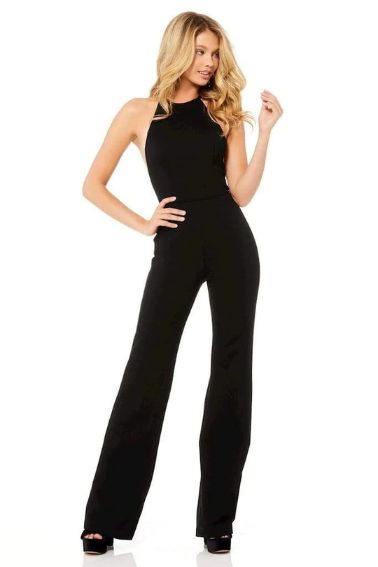 If you are looking forward to the most convenient yet charming option for your office, nothing works better than a jumpsuit.
Jumpsuits are modern alternatives to your classic casual dresses and jeans. Above all, they are all the rage. Adorning in *one* brings out the boss lady in you, making your coworkers go wow about your appearance.
Good News: There are wide arrays of truly exquisite jumpsuits you can buy online. From solid neutrals to prints and details, the list goes on.
If you are all heart at avant-garde jumpsuits, consider shopping from the Sherri Hill dress collection. Utilizing the latest trends and looks for urban fashionistas, Sherri Hill presents some unique yet awe-inspiring styles that you will love.
4. Arrange Your Accessories In Order
Accessories are girls' BFF, whether it's an extravagant party statement or a casual workplace look. So, along with your dresses, make sure to take the inventory of your rings, bracelets, earrings, scarves, belts, and shoes. Clean and untangle the jewelry if you haven't touched your box in a while.
In case you haven't updated your jewelry collection for a long, it's high time to start shopping. Invest in statement pieces, such as hoop earrings, double-layered chain necklaces, stone-studded watches, leather handbags, and more to keep things refreshing and interesting.
Also read: Trending iPhone Accessories to Buy
5. Prep Your Makeup Kit
Haven't looked at your makeup box in these two years of WFH? Oh no! Chances are, most of the items in your box, such as moisturizer, cleansing wipes, and foundation, may have spoiled. So, renew your makeup kit with new skincare products.
Speaking of your regular lip colors, eyeliner, and cheek tints – they need a quick check, too. Just get them in order, and see if your lip colors match the shade of your formal outfits.
6. Get Matching Masks
The pandemic hasn't come to an end yet. You still need to take necessary precautions, such as sanitizers and face masks. Why not add a style here, too? Yes, you can get stylish masks that match your formal dresses for yourself. Make sure they are breathable and comfortable at the same time.
Also read: Trending Dresses for Girls and Women
7. Stay Well Groomed
It isn't just about the dress. You also need to pay attention to your body details for a complete, picture-perfect look.
Get your hair in place, and your hands and feet cleaned up. You can also go for nail art if you are passionate about flaunting a fun, fashionable statement.
8. Choose A Good Perfume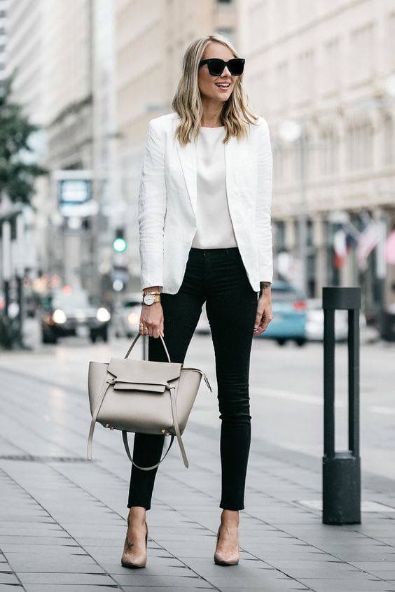 Believe it or not, the perfume you wear helps reflect your personality. Besides, it boosts your mood and confidence, making you feel beautiful about yourself.
So, the next time you're getting ready in your favorite formal outfit for the office, don't forget to wear a good fragrance. That'll surely help you steal all the attention.
Also read: Trending Work Outfits for Women to Make an Impact
In the end
Dressing up for the office, especially after spending two years in comfy lounging pants and PJs, is undoubtedly challenging. But with the right tips (mentioned above), you can steer clear of your stress and get ready for an urban-chic "return to work" look.
If you are already fascinated, lose no time and start shopping for your formal wear wardrobe now. Don't forget to browse through the Sherri Hill dress collection for exclusive casual dresses and jumpsuits.
It's time to get to work in style, boss lady!