Everyone loves flowers. As a florist or hobbyist, if you usually share flower pictures on Instagram, how to describe your every post beautifully, is tough. 
That's why here we sharing you with the great flower Instagram captions for your posts. 
With this collection of refreshing captions, you let your followers feel the blossom of your beautiful flowers not just with photos but words, too.
Nice Instagram captions for Flower Photography
If you usually share flower pictures on Instagram as part of your nature photography hobby, here are some relevant captions for you. These will add a new scent to your flower post. 
Keep hoping for more, because spring is coming. 

May your day be amazing just like this flower. 

If you smile at your screen while seeing this picture, I don't blame you. 

Nature is such a beautiful thing, just look at these flowers. 

If you're allergic to flowers, feeling so sorry for you. 

Who else has the urge to have one of these flowers?

There are many flowers out there, other than roses!

Flowers are forever, even though they don't last forever. 

If this picture can't make your day, nothing will. 

Give yourself a break, have this flower for you. 

It's just one flower that can change the mood, pick the right one.

Roses, tulips, jasmine, whatever I just love every flower. 
Perfect Instagram Captions for Garden
You have your own backyard garden where you spend your evening time. So, to make your flower posts as engaging and refreshing as possible, use these perfect captions. 
Happiness is seeing your garden is full of flowers.

If you can't find me elsewhere, you can find me in the flowers. 

I still remember the first time I bought this plan here.  

Go for the flower, aim for the entire garden. 

You call it to smell; I call it – a smile of nature. 

I wish your life will bloom, just like these flowers. 

Flowers don't bring luck; they bring scents you like to feel. 

The smell of flowers is stronger than your coffee.

There's no chance you can have a bad day when you see this first. 

Having a flowering plant in your garden is like a positive thought in mind. 

I worked so harder to make my garden greener than anyone else. 

Just because of the flowers, I feel so colorful in my life. 

Flowers are the reason there are so many colors in life. 

Have your own plant and give yourself a flower every day. 
Also check: Trending Nature Hashtags For Reels
Fresh Instagram Captions for A Florist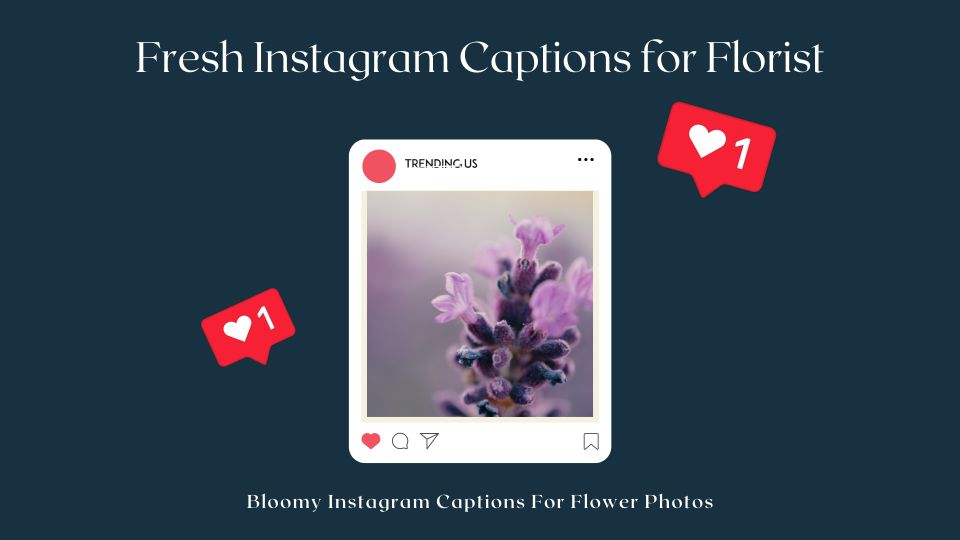 When you own a florist business and post new flowers every day, you need some set of captions to add to each post, right? Look no further, here is the perfect list for you. 
The choice of the flower is enough to remind you how much you love someone. 

Every flower has a message, a feeling, know about it.

Just one flower each day is enough to make your day.

Need a break, these are the perfect flowers we picked for you. 

When you miss someone

, flower is way to send them reminder.

You have a chance to bloom every day, I learn it from flowers. 

If you can't afford the flower bouquet, you can have a flower garden instead. 

Captured the most beautiful flower I have ever seen. 

If you're alive or not, your body needs the best flowers. 

Flowers are so beautiful, no words to describe how. 

If this flower reminds you of something, you're in love. 

The Roses are red. No, they can be white, yellow, and even black. 

Sorry, I didn't bring anything for you, but flowers.

You can't ignore something beautiful like flowers. 
Short Flower Captions for Instagram Posts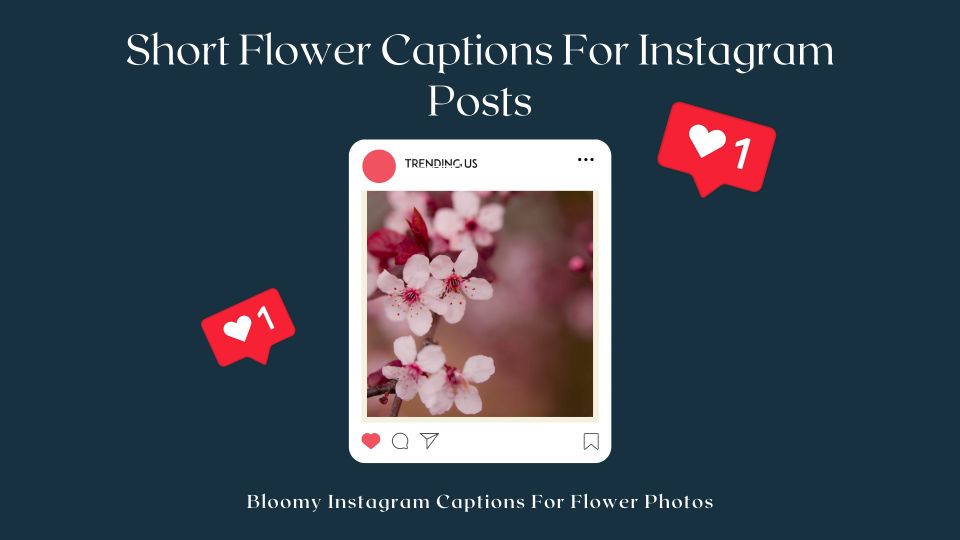 When you share flower pictures, you don't have to say anything. Let the follower enjoy your flower pictures with these short captions which are full of bloom.
This is the way earth smiles. 

Give yourself a flower, you deserve it. 

Such a flower girl, I am. 

If you can't pick the flower, buy it. 

I don't say good morning, I just give flowers. 

Nature is not always wild, just look at these. 

Keep calm and enjoy the blossom.

I love winter, but sorry for the flower, though.  

I don't know why but flowers give me hope. 

I just have a flower to give to you. 

I hope you have a day full of blossom. 

It's not coffee but flowers make my day. 
Also check: Trending Yoga Hashtags for Instagram
Everyone loves flower photos, there's no point to hate them. Along with sharing beautiful flower pictures when you add the right captions to them, you make your posts even more blossom. 
Feel free to use the above Instagram captions for flower photos. Also, stay tuned with us for more flower captions because we're going to add new ones for you from now on.