Invented over a century ago, jeans have become a firm favourite and repeated staple in wardrobes across the globe. What started as a simple pair of blue jeans has paved the way for multiple cuts, styles and colours.
Thanks to the countless options, all shapes and sizes can find their perfect fit. Mix and match with heels, womens winter boots NZ, blazers and sweaters to create year-round looks.
High-Waisted
Easily the most popular style to choose, the high-waisted style has cemented itself top of the list for multiple reasons. Comfortable and form-flattering, you can find a pair that suits your body shape and personal taste regardless of who you are.
Couple with a crop top or tucked-in shirt and comfortable shoes for a simple everyday look. Or go "total chic" with a black turtleneck sweater, black heels and a statement necklace for evening wear. Finally, add a pop of colour with a clutch or shoulder sling bag.
Skinny
If you are looking for a form-fitting style from waist to ankle, then the skinny cut will be the option to choose. Typically made with a bit of stretch in the material to make pulling them on and off much more manageable, this sleek fit will suit most tastes.
Match skinny jeans with a simple white cami, statement necklace, chic blazer and the ultimate heel to create the peak date night look. Or switch things up with sneakers and a graphic tee for a day in the sun.
"Mom" Style
You don't need to be a mom to rock the mom jean. Created to be the epitome of comfort, this style is suitable for both young and old, as well as body shapes across the board. In addition, with its baggy fit, the feeling of restriction associated with denim wear will be gone forever.
Go casual with sneakers, sandals or simple ankle boots while throwing on a white t-shirt with a cardigan or bomber jacket to keep off any chills. Alternatively, ditch the jacket and pair it with your best accessories for an easy, comfortable look, day or night.
Colour
The colour palette surrounding jeans grows with every refresh of the denim cycle. You are no longer restricted to two or three shades of blue but are now relatively open to colours across the rainbow, varying in shades and brightness.
It can be a little bit intimidating to delve into the world of colour denim, but pairing shades that naturally complement each other will stop you from going wrong. Help bright colours stand out with neutral white shoes and tops, and match rich burgundy or olive green with blacks and greys.
Bootcut
The bootcut length is a great place to start if you are after the perfect hourglass shape or want a style of jeans to balance body proportions. Created to have a wider flair below the knees, they have stayed in fashion for decades for a reason.
Pair with heeled boots and a winter coat for an effortless casual daytime look, or style up with your favourite heels and a sequined top for girls' night.
Also read: How To Dress For An Interview (Outfit Ideas) 
Denim Shorts
Extremely popular for the warmer months, jeans shorts are a fan-favourite amongst most women. With varying styles and shades, there are many variations to pick from to suit your body shape and personal taste.
Like most jeans, these shorts are versatile and can be styled to transition from day to night. Tennis shoes, ballet flats or combat boots are great footwear options. Throw on a simple tee and denim jacket to complete this street style. Just remember to vary the colours of your denim pieces to avoid looking too matchy.
Tips, Tricks & D.I.Ys
To get the most out of your denim pieces, following some simple tips & tricks can extend the life and quality of your clothing. Jeans do not require frequent washes; the optimum cycle would be 10-12 days between each wash. Use cold water and avoid dryers as this could compromise the quality of the material.
Over time, the colour of your jeans will naturally start to fade. However, before throwing these pairs out, should you choose not to wear them anymore, explore ways to repurpose them into shorts or bags.
D.I.Y Fray/Distress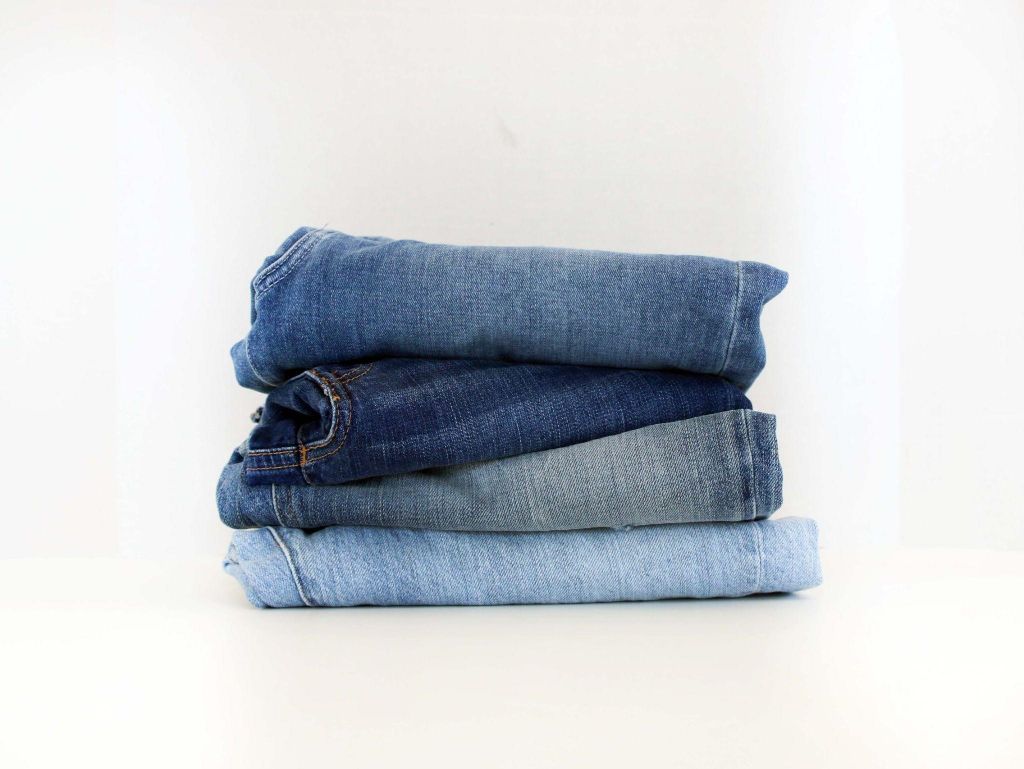 The easiest and quickest way to fray or distress jeans is using a store-bought razor or sandpaper. Focus on the pockets and edges such as waistbands, zippers and hems.
If you are looking for small patches of distress, use a bobby pin to make small, better-controlled holes. Alternatively, cutting slits with scissors and plucking them by hand will create more prominent, noticeable spots.
Also read: Trending Jeans For Women
D.I.Y Crop
Before the cutting process begins, ensuring you have your desired length of cropping is the most crucial step. The simplest way of achieving this is putting on the jeans inside out and marking both legs in a mirror to confirm symmetry.
Once cut, use tweezers to pick the hemline for a frayed ankle look, or fold the hem back up on itself to cuff the jeans. Iron the cuff down to lock in the crease.