If you're going for an interview and want to appear the more suitable and perfect choice for this role, you better mind your first impression, too. After all, you're not going to get another chance for the same. 
Of course, your confidence is the key to a successful interview. But to feel that enthusiasm, knowing how to dress for an interview, is the one way. Because, it's your outfit that presents you as the serious, confident, and suited candidate for this role. 
After all, what you present with your first image, itself lets the interviewers decide whether to take you seriously or not. 
Well, if you've been on multiple interviews earlier, performing well during that but still failing to get any good response, that means it's time for you to dress a little well before you go for your next interview. 
Here are some quick tips to follow for getting ready before the interview. 
1. Find the purpose of the interview. 
Yes, why they're taking this interview and why you're going for it. Well, to get selected for the role and get a job, is the ultimate reason. But, to do that you better know some good info about the company, what they're doing and the type of candidates they're looking for. 
Whether it's a job profile for a short period or a long term, the role is very crucial or the entry-level role. Or is it for a full-time job or an internship, you better know such info? That helps you with what to wear for this interview and how to present yourself. 
2. Invest in buying something formal and business casual.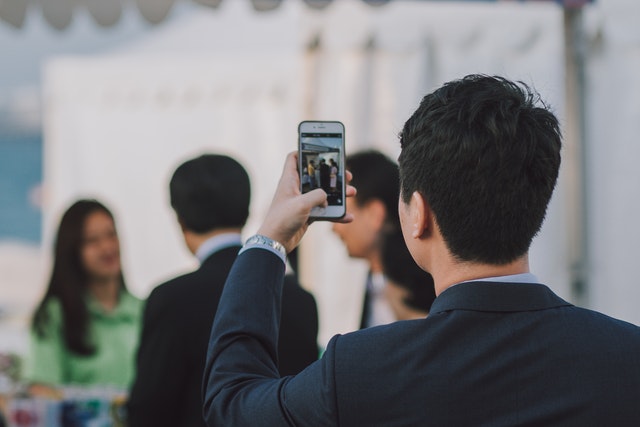 If landing a job in the corporate is your goal, you should make some investment that's required. The suit and business casual are one of a kind. For men, having a full suit, and a blazer is a must for formal meetings. Plus, you can also include button-down shirts, khaki pants, suit jackets, and anything that is not that flashy. 
Whereas, for women, it could be casual dresses and skirts along with the suit, dress pants, or skirt with a matching shirt or jacket. Further, you can match it with any light color shirt, blouse, or formal blazer.
Also read: Trending Names For Kahoot
3. Make sure your interview wear has some color patterns.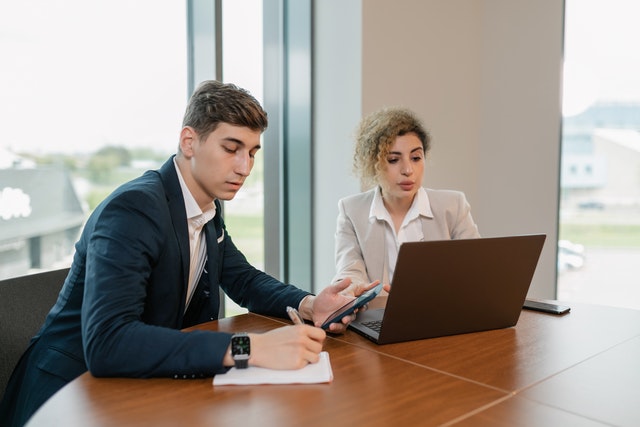 Choosing the dresses is fine but choosing the right color requires some extra time. With the right combination of colors that suits your personality and occasion, you can make an effective impression. 
When it comes to interviewing outfits, there could be more colors other than blue. You can try something different but not that overdone especially when you're going for a corporate interview. 
Whether you selected the jacket, suit, or skirt, it could be black, gray, white, brown and light green, yellow, or red. That you can combine with pants, skirts, trousers, and shoes.
4. Shoes and footwear are part of your entire dress code.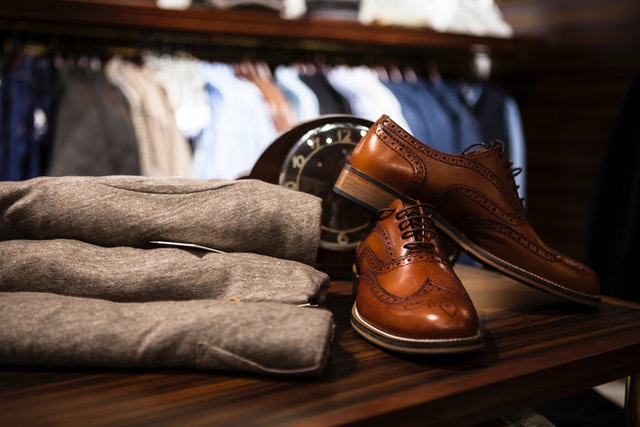 Like your entire formal outfit, you simply can not ignore the importance of matching shoes. They might be overlooked when you take too much just on your appearance.  
If you have no good pair of shoes or formal boots, time to have one. And if you have, make it clean or you can polish it before going for an interview. Black is the common shoe color, but you can match it with your interview outfit with brown or burgundy. 
5. Complete your style with matching accessories. 
Here the accessories for the interview are something that's simple. And that's not too flashy and something like proper jewelry you wear for a party time. With the right accessories here you want to fill the gap in your styling than impress your interviewer. 
You can wear a wristwatch that could be simple or smart but not the sports one. Plus, you can also match your outfit with the matching color tie, belt, and socks. Along with that, for girls, you can wear the usual accessories that are not too heavy and flashy for a formal meeting like an interview. 
Also read: Trending Apple Watch Bands for Men/Women
Don't forget to wear confidence, as well. 
Well, so far you have some good tips on how to dress for an interview. But, this will all fail if you don't carry one more thing along with you and that's Confidence. 
Yes, whatever you wear or no matter how perfect you look in the formal outfit, if you've no confidence to express yourself, you're not going to make an impact. 
Interview Outfit Ideas for Men
At first, it may seem confusing to decide what to wear for an interview. But don't let it bother you anymore. First, you better check the type of interview you're going for. That can save a lot of your time. And if you're not sure these are some better outfit ideas for men that you can go for as per the level of interview. 
Professional interview outfit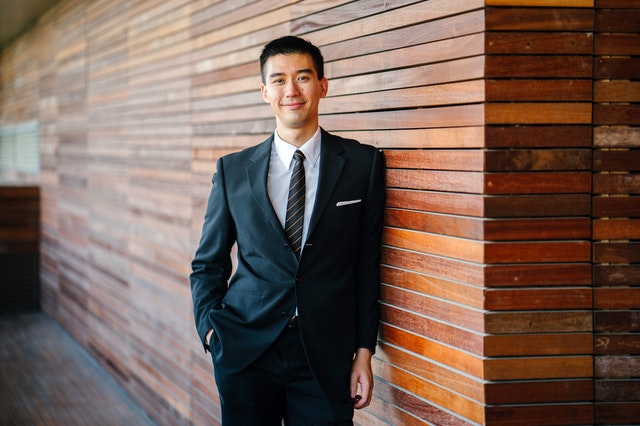 When your interview is for a corporate job or a higher position, then the clean professional look is the ideal choice. And for that, nothing makes perfect better than the suit jacket. Moreover, you can make it look more stylish by adding other appropriate colors than just blue or black suits. 
Business casual interview outfit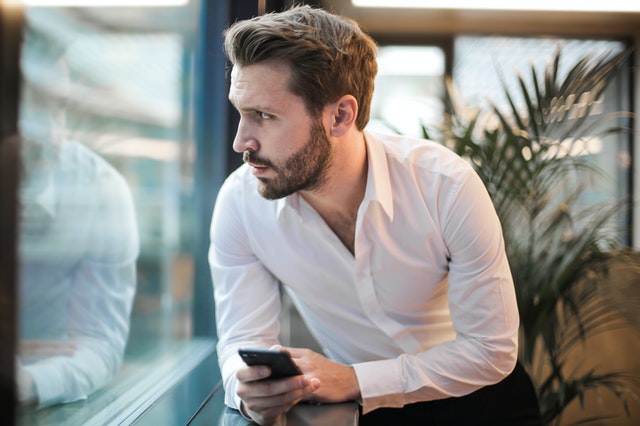 As per the job position, your experience and appearance need to be suitable. If you're going for an interview for a startup company or middle-level position, business casual dress is a better option. Here you don't want to look completely professional. After learning about the company environment, you can wear button-down shirts, jeans, or even t-shirts for an interview at informal work culture.
Also read: Top Trending Interview Questions
Interview Dress Outfits for Women
Especially when it's the first interview, it is the first and last chance to leave a good impression. And as a woman, if you're looking for some good interview outfits there are some good ideas to make yourself feel more comfortable and confident. 
Suit and Blazer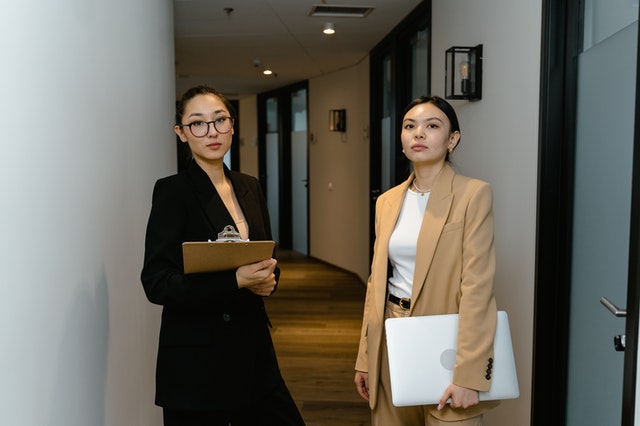 For the complete business interview dress, blazer and suit make real sense. It is not only appropriate to dress for the first interview, but you can also wear it with a formal shirt, and with a dress for other professional meetings, as well. 
Button-down shirts for women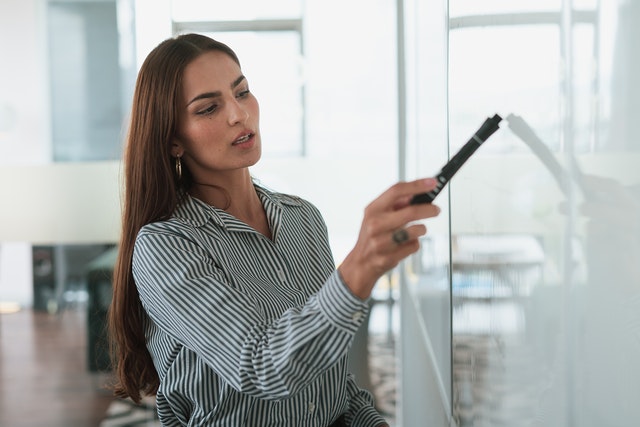 In an interview, you definitely want to balance between not appearing too professional or casual. And if that's how you feel comfortable, you can wear button-down shirts or tops. Further, you can experience it with more textures, and colors, while keeping the professional meet-up in mind. 
Also read: Trending Dresses for Girls and Women
Tops and Blouse for a casual interview
Shirts and suits are all fine for an interview. But, your interview dress never has to be dull anyway. You can wear a blouse or top by matching it with a skirt or slacks that are not too flashy but present you as professional either way.
The purpose of wearing the formal outfit is not primarily to impress your interviewer but to adjust yourself to the environment and appear adaptable. So, if you're not into heavy formal attire, you can wear casual formal clothing but with confidence. 
The point is you can wear anything you want that makes you feel more confident and remain natural. But one thing to mind is that it never has too much, neither for you nor for the environment.