Looking for some farewell gifts ideas? Then this article is for you. Sharing the best gift ideas for proper farewell to loved ones.
Bidding adieu to a close one can be both hard and an emotional moment for you. Saying goodbye to a loved one who you hold a lot of memories with, who has been a part of your life through crests and troughs, is indeed a very emotional moment but you can always add to its charm by pouring your wishes, in form of a gift. Wishing them all the luck and hoping for them to have a successful life ahead can be made easy. Of course, as a well-wisher, it's your responsibility to make them happy and bring a smile on the face.
You can arrange a party or cake cutting ceremony through cake delivery services before they leave. Wish to send off your loved one with a memorable gift? Just have a look at the list of amazing farewell gifts ideas that will make parting ways a whole lot better.
Farewell Gifts Ideas for Your Loved One
Photo Frame
Make your beautiful memories last forever with the fantastic photo frame. As a song says " let's keep these love photographs"  Photos freeze great memories, but photo frames help to preserve them. Want to present a deeply personal gift?
So, a photo frame would be perfect for any new home or office. You can get variety in frames and you can get them customized too by engraving names, quotes, or any personnel line or words you share.
This photo frame as farewell gift ideas, is sure to serve as a great reminder of all the wonderful times you shared together and also keep you in their minds forever. 
Cakes
It may not be easy to say goodbye, but at least you can make it sweet with a delicious farewell cake. When it comes to the online portal, you can find a variety of cakes for celebrating the special events apart from a happy birthday cake.
So order the flavorsome cake for your loved ones and wish them happiest of moments ahead as they begin a new chapter of their life. Wish to go grand in gesture? These days fondant cakes are very trendy and you can get them customized, you can order the design that you won't like their favorite hobby or something related to your memory. You can pick tiered cakes for the farewell celebration that will say a million words without actually saying anything.
Related: What To Do When You Miss Someone
Bouquet Of Flowers
Flowers are always the best gifting option when it comes to saying goodbye to your favorite one. When you want to express your feelings or say goodbye, flowers carry their own language and expressions, different colors signify and hold their own importance. you can choose multiple colors or a single depending upon the choice of your loved one.
There are no better farewell gifts ideas than a fresh flower bouquet. So, just feel free to give a beautiful bouquet of flowers or any other bloom when they leave you.
Plants
Plants are the best farewell gifts idea that is simply adorable. Does your special person love nature? It is better to give them a plant as a goodbye gift. Damn sure, this goodbye gift will be the symbol of a fresh start-up for their new beginning of life.
Still, you are unsure about what plant should give to them, then search some online sites and order plants online as per your loved one's desire or choice.
Farewell Bracelet
Is there anything better than to say goodbye with a lucky charm farewell bracelet? Of course. Not! Present him a thoughtful good luck bracelet along with a sweet goodbye message that will be the best gift option for you. As a token of love, it makes your close one remember you when they wear it on their wrist.
Related: Desirable Gift Ideas for Your Creative Mate
Watch 
When it comes to choosing gifts that look elegant and can be with your loved once in day to day life a watch would be a perfect choice. They can wear and carry it always in the new journey of their lift with something beautiful that will make them remember about you. A watch can be a very suitable idea for perfect farewell gifts either it is for professional or personal.
Broach 
Brooches are different and beautiful gifts for someone on their farewell day, not talking about the traditional embellished one. These days wood brooches are all around that look very classy and elegant. You can get them online, there is a wide range of these available on various websites. Your loved one can carry it on special occasions. 
Goodie box
A goodie box can be a fancy and cute idea, if you are searching for some different farewell gifts ideas for someone to say goodbye. Goodie box is a mixture of various small items like cookies, cards there can be gadgets too depending upon your budget. You can also put some customized gifts. There are a wide variety of goodie baskets available in the market.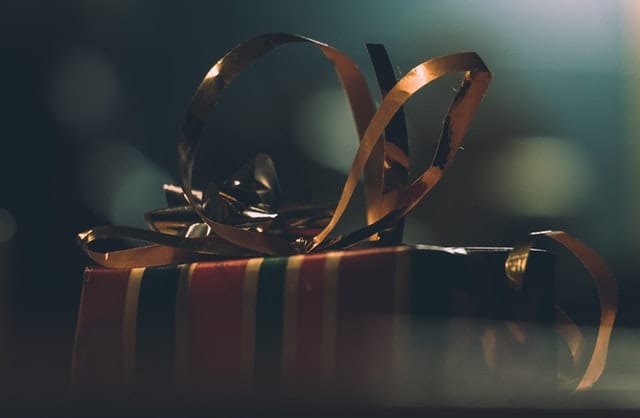 Bathing hampers
Bathing hampers would be a great option as gift ideas for farewell. It would be usable and worthy of your loved ones. Brands like forest essential, the body shop, the bath and body works give you a wide variety of options of hampers in different price ranges. You can also ask for a customized one with a nice wrapping option.
Perfume
Gift them a fragrance that will make them feel your presence. Perfumes are considered as very personal gifts and beautiful at the same time. For beautiful farewell gifts, perfume can be very suitable. They can be kept for special occasions or can be used daily but no matter how they use but we assure you will always be remembered whenever they use that.
Also Read: Best Creed Perfumes for Ladies
Last Few Words
Saying goodbye to your loved one can be the hardest thing to do. A farewell gifts, is a great way to say goodbye that they can remember for a lifetime. So out of best gifts ideas, pick the perfect farewell gift with all the memories and wonderful times you have shared together, for your special one that will never forget about you when they are seeing it.
Have some creative plus exciting farewell gift ideas? Let us know here in the comment section below.