"Nice dog"
"Cute puppy"
"A good boy"
Well, a pet owner has heard similar comments like these before and they probably expect to hear some fresh and unique comments that look like a compliment for the pet dog with whom they have a special bond. 
Looking for a way to post meaningful and new comments for dogs' pictures? Then we have some great suggestions for you below.
We are sure that these comments definitely make sense to leave on a dog's selfie, posts, and pictures on Instagram and Facebook. Also, this is something that dog lovers will be happy to hear. 
Cute Comments for Dogs on Instagram
Whether you only follow Instagram pages posting dog pictures or your best friend has just brought home a new puppy home and has taken over your entire feed. That's nice, but coming up with the new comment to post on pup's pics is quite tough. Yeah, we know that. So, here we are going to share some touching comments for dog posts that make it noticeable.
All you want to have is a dog like this. 

Hey buddy, just realized that your best friend has four legs.

So, this is what they called 'a puppy love'. 

Your life will be better when you have someone to love unconditionally. 

I'm just never tired of seeing pictures of you and your dog playing along. 

Wish you both a pawsome day ahead. 

After seeing hundreds of your pictures with dogs, I decided to adopt one. 

You have the most well-trained dog that I have ever seen.

I think my dog needs some lessons from your dog. Great dog, btw.

So this cute Lil fluffball is the reason why you're in such a hurry when leaving the office. 
Read next: The Friendliest Pets to Have – Ranked!
Funny comments for dogs
There is nothing wrong if you share some hilarious and witty comments with the dog owners about their dog, as long as the dog listens to you and finds you making fun of them. Moreover, these are some comments that pet owners rarely hear, and so it is definitely worth leaving comments on their dog's pictures.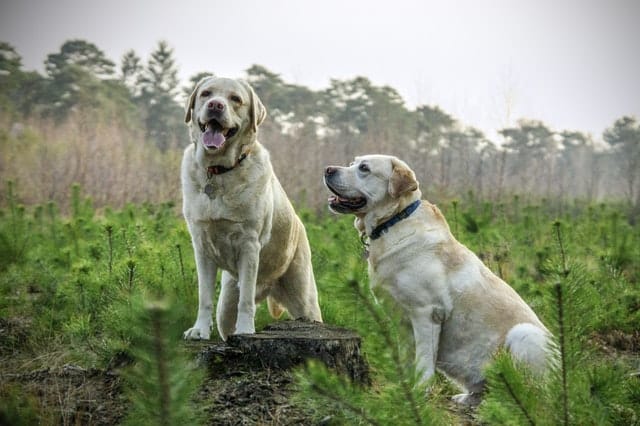 As your trust in people decreases, your love for dogs increases. A universal truth!!

Beware, it seems that they not only steal your heart, but they can even steal your bones.

Once I hated dogs. Then one bit me, and now I kind of love them. 

Not every dog is cute, some are just dogs. 

They will first steal your heart and then will steal your bed. Just a dog thing!

I need a dog like this, at least for the unwanted guests.

Really dogs are great until they are in a good mood or don't read your mind. 

Nothing else, just another amazing dog day. 

Forget about the 'thug life'. Try this 'pug life'.

And what will be the great morning greeting for dogs: Doog Morning.  
Read next: 44 Wishes and Comments for New Bike
Unique Comments for Dogs on Instagram
Love dogs? Of course, you do. This list of comments will definitely make a dog owner's day. Because these are unique and thoughtful comments that you can share on dogs' posts or selfie pics on Instagram. 
Never act like a dog in front of a dog. Especially when it's not your dog.  

Be the one person your dog believes you to be. 

The only sad thing about dogs is that they have a shorter life than we do. 

Happiness is having a dog at home. 

You don't need fame or success to stay fulfilled; just adopt a dog. 

Bad dogs are great at expressing their hatred for you. Bad people are great at hiding it. 

Seems like you have a 'Pawesome life' there, right? 

You just can't ignore your dog. And that's the fact. 

So, this is your ultimate distraction. That's cute, by the way.

True dog lovers never have to proclaim that they love dogs. 
Read next:48 Comments for a New Car
Comments for Dog Pictures on Facebook
Dogs are the loving companion and family member that one has at home as a pet, and if your friend or virtual friend has posted a picture of their dog, then try these good comments for dogs to leave on their Facebook post. A comment to appreciate the relationship that a dog and its owner has. 
Morning walks with a dog and having coffee, what a pawfect morning to start with. 

Not sure what it is, but there is something cool about having a pet dog. Isn't it?

Those who say that they love dogs, are simply afraid of the dogs, actually.

Single, in a relationship, or broken, you just need a dog. That's it. 

I'm sure your guests have to get approval from your dog first. 

God bless those robbers who have no idea that you have such a dog. 

So, how are you and your dog doing??

Seems like you have a bodyguard. Just look at his size.

You are not lazy; you just want to play with your dog a bit more.

Yeah, that's a nice dog you have, but mine is much better. 
Read next: How to House Train Your Dog Quickly?
Pawesome Comments for Dog Lovers
Of course, most of the comments are appreciating the dogs and their nature. But, you should never forget that this dog has a great pet owner who trains them right and treats them like a family member. Here is the right way to thank these pet owners for posting their amazing dog photos. Don't be jealous; share some encouraging words to the great bonding they have developed within.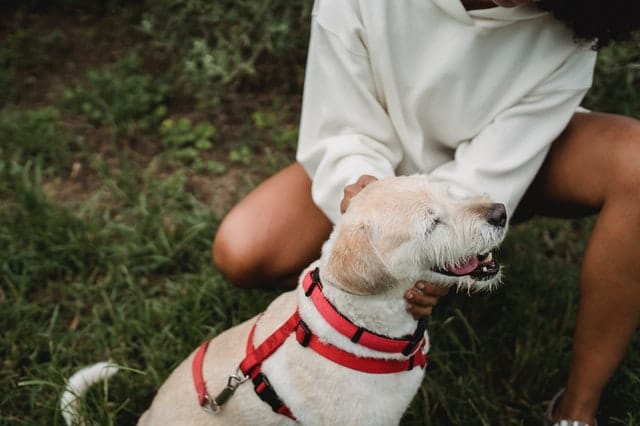 You have such a fur-ious dog. 

So this is your reason to stay at home on the weekend, Cool!!

I'm sure you have memories full of fur. 

Wake up. Eat. Pet. Sleep. 

And this makes me realize why my life is so empty. 

Your dog knows you love them and you never have to prove it. Amazing!

Keep calm and get a dog like this. 

Bro, I need a pet dog just like you have.  

What's up Dawg?

Life will be better and great when you have a dog. 

Hope my dog also sees this great pic of you two. And actually, learn something. 

Only dogs can love you more than you love yourself. 

Dogs are great. Don't know why, but they are. 

When no one cares, your dog cares. 

Life will be much more interesting when you have a dog. 

When nothing helps, hug the dog. 

Have no words to describe the connection you and your dog have. 

Home is where the dog is there to welcome you.

Anything is paw-sible when you have a dog like this. 

Oh, your dog!!
Read next: Prepare Your Dog For Post-Quarantine Separation Anxiety
Final thoughts:
So these are some new comments for dogs that you can leave on Instagram or Facebook posts. We hope you like these comments and get some fresh ideas from them. 
But the ultimate thing that you can share with the dog owner about their dog is the special relationship they both share.
It's fine to praise their dog's appearance, but the way they complete each other with a unique bond deserves much more than just a 'cute'-like routine comment. 
After all, as a hooman we also expect such meaningful comments to be received at the end.