T-shirts are like a plain canvas for designers to experiment with new trends and not only for fashion; they're also used to protest, celebrate, and signify. T-shirts are one of the most important elements of a wardrobe that can fulfill your so many style needs, from casual to party. 
Here are some top trending designs in a t-shirt that you can plan to add to your wardrobe:
Trending T-shirt Designs for Men & Women
1. Avocado Prints
We don't think avocados are going out of trend any time soon, from salad and sandwiches to t-shirts on the fashion streets. Avocado-themed clothing is hyped, especially t-shirts; avocado print on t-shirts is a fun way to stay cool and refreshing this summer. 
The green color on pastel hues looks soothing and pretty at the same time. You can surely add them to your backpack for vacation.
2. Movies and series
I guess trendsetters and designers know our nerves pretty well! 
T-shirt designs inspired by TV shows and movies are always trending, with some movie and series-inspired t-shirt trends boom and fade whereas some remain as default trends.
Here are some series inspired t-shirts that are trending:
a. Friends T-shirts 
This one doesn't need any introduction, especially when friends' reunion is trending on all social media feeds. Friends-inspired t-shirts and official merchandise are always trending as the show evolves. Usually printed on trending color or buzzing t-shirt designs.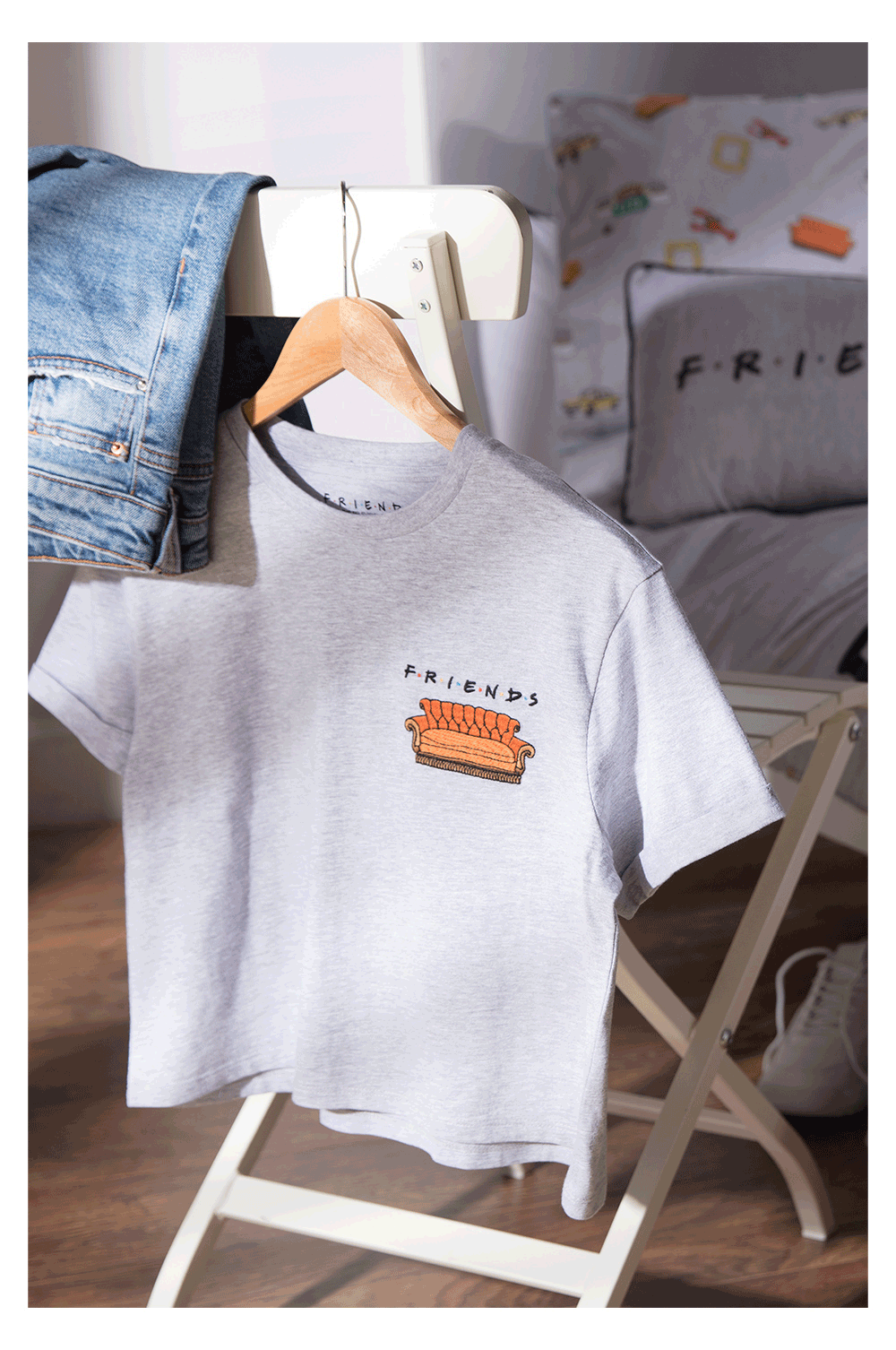 b. Marvel's 
To all the Marvel fans in the house, these Marvel t-shirts are still trending and they are not going any time soon. Marvel is an American media franchise that makes superhero series. 
Iron man, Spiderman, Captain America and so many more. T-shirts based on these characters, and official merchandise of their movies, are trending especially in youngsters.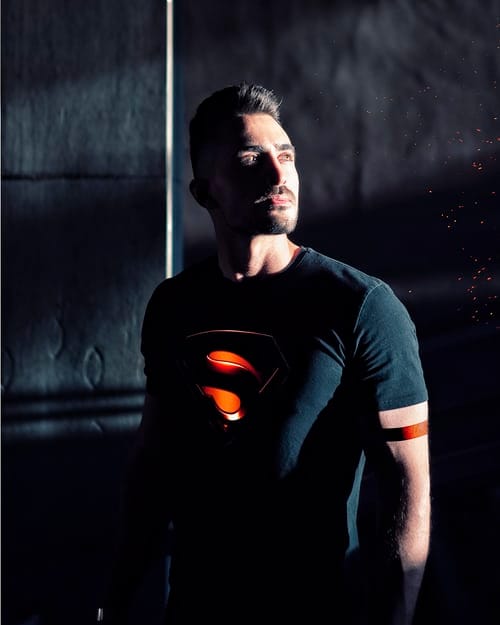 c. DC inspired t-shirts buzzing all around
DC is an American comic series of superheroes like Batman, Superman, Flash, and Wonder Woman. While walking down the street, I guess every other youngster and DC lover loves wearing a batman or superman t-shirt, and hence we can't deny DC as an all-time trending design in t-shirts.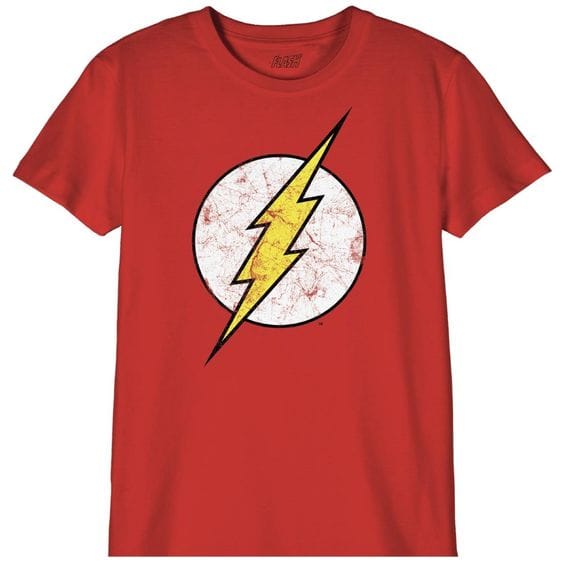 Read next: Fashion Styles That Can Make You Look Gorgeous
3. Cartoon Prints Are Back Again
I believe I can never get over our childhood favorite characters, as cartoon prints are again buzzing in t-shirt town. I guess there is something quite cheerful and refreshing about cartoon themes and that is what keeps them in trend. 
From nightwear t-shirts to day to day, you can find them everywhere. Characters like Donald Duck, Mickey Mouse, Tom-jerry, Panda, and Minion are the most trending ones among all cartoon prints.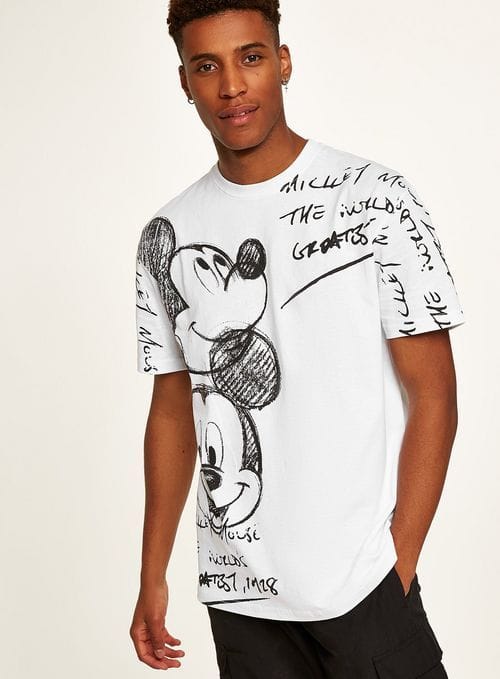 4. Rainbow Prints 
Minimalist rainbows with bright colors are filling our hearts with hopes and colors. These prints are winning our hearts, especially women. Some of the designs are combined with texts and some with line art.  
Popular T-shirt Design Ideas in India
Although the internet has connected us globally and there isn't much difference in fashion now, still some trends vary from country to country. Like "apna time ayega" t-shirts can not be famous in the US, similarly, some of their local trends won't be adopted in India. 
5. In Love with Savage Women Illustration T-shirts
Breaking the social barriers, designers are creating savage women's illustrations for t-shirts, and we are absolutely loving them. Filled with vibrant colors and savage actions, these Indian Nari illustrations are winning our hearts. These prints and designs are a mixed combination of pop art, traditional doodling, and bright colors.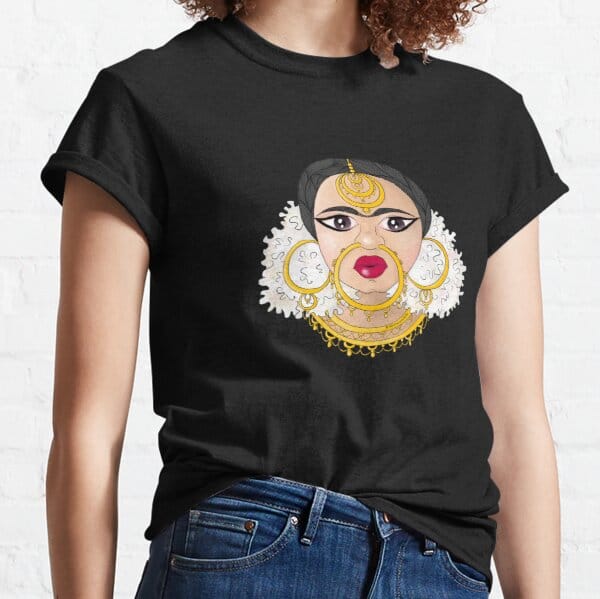 6. Slogans and Dialogues
India is the hub of innovative dialogues & slogans, inspired by these dialogues our creative designers create them on t-shirts. Inspired by our everyday conversation t-shirts with slogans, idioms, and movie dialogues are getting so much love. 
Just not in Hindi or English, you can get multiple options in regional languages too. Sarcastic comments in Gujarati, Bengali, and Marathi are something people are absolutely loving.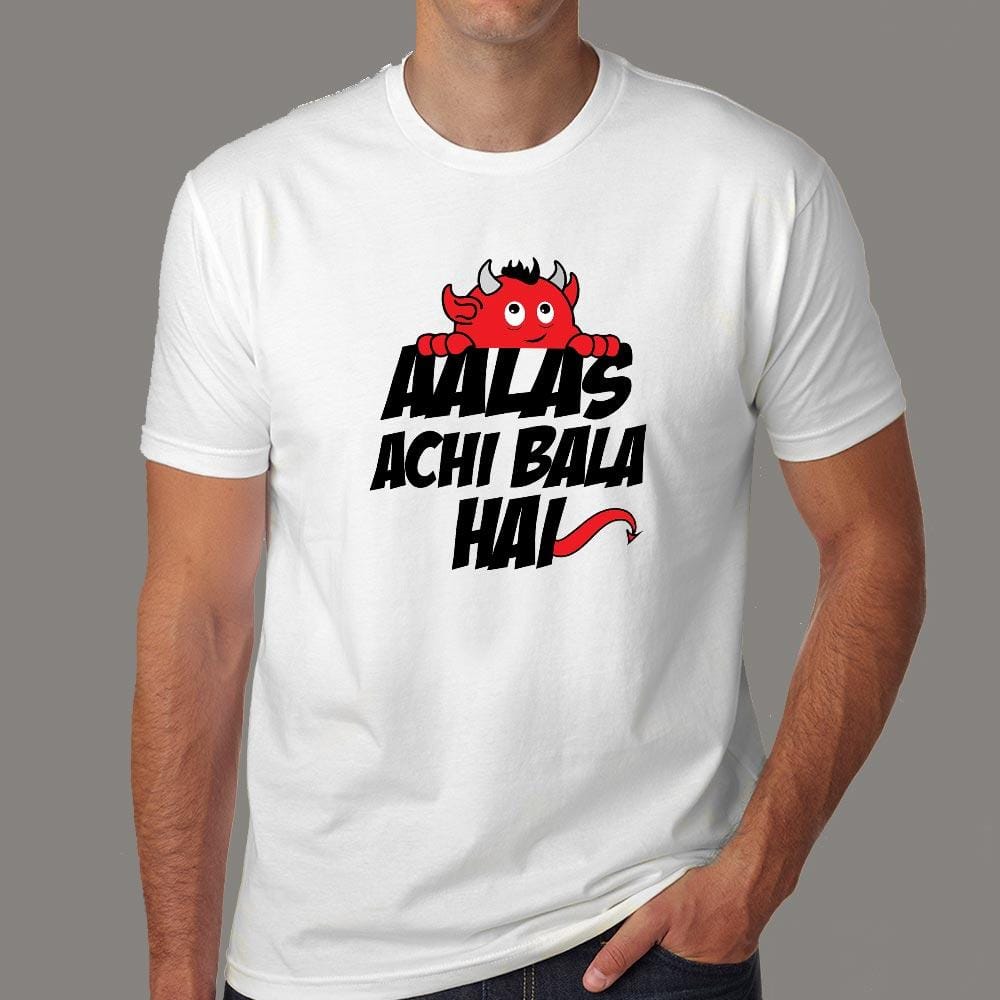 Read next: Trending Eyeglasses Frames for Women
7. Minimalist illustrations are keeping it trendy
This article would be incomplete without mentioning the minimalism trend, just, like in every other field, minimalism is also gaining popularity  in clothing. T-shirts with minimal illustrations and simple drawings are something we are loving. Simple prints like chai, line art, musical instruments, or any other regular object are being used as a print in simplified illustration.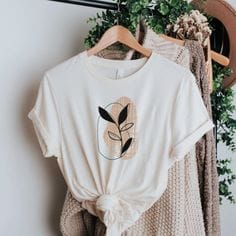 8. Travel Theme Adding Adventure in Vacation
Our passion for traveling is never going out of trend, and these days what we are witnessing is the print of this love on merchandise. T-shirts with backpack print, Royal Enfields, mountains, and travel slogan are skyrocketing in fashion. Not only backpackers, but everyone, in fact, adores the bright colours and illustrations on them.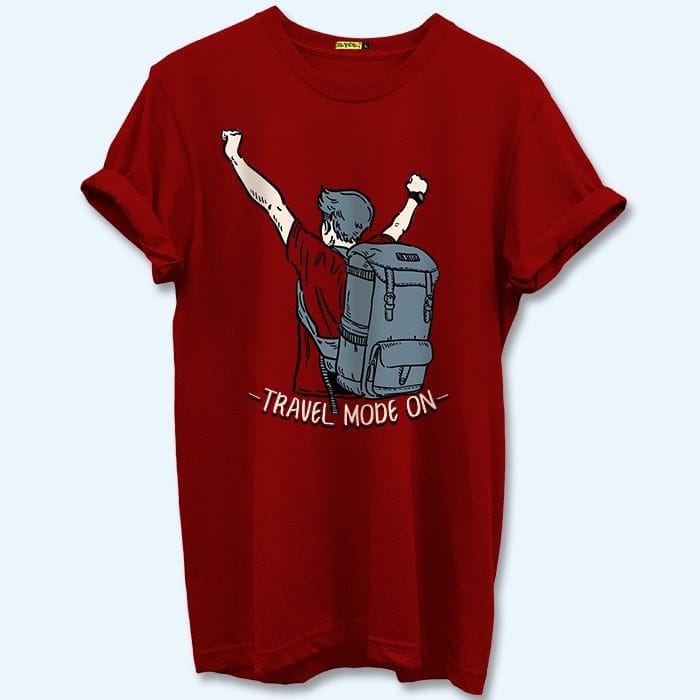 9. Korean T-shirt is also an Emerging Trend
Just like Korean bands and series, Korean clothing will soon capture a huge market in India. T-shirts with basic minimal prints and band logos  are gaining the attention of high school and college students.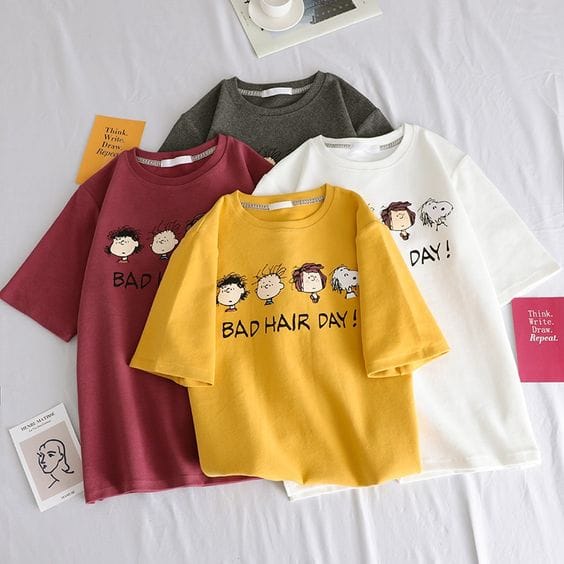 Trending Designs in America
America is one of the trending hubs in fashion, multiple funky and street style trends originate from the USA every year. Some designs become influential on a global scale, while others fail to gain traction in the market.. Talking about t-shirt design trends  in America it covers a huge artistic horizon. 
Here are some crucial trends that are trending in America in 2021:
10. Sun Signs T-shirt Designs
Love for horoscopes isn't limited to India;  the craze and interest for it is gaining hype in other countries too. The drawing and illustration on tarot cards are quite artistic, which inspired artists to try on t-shirts.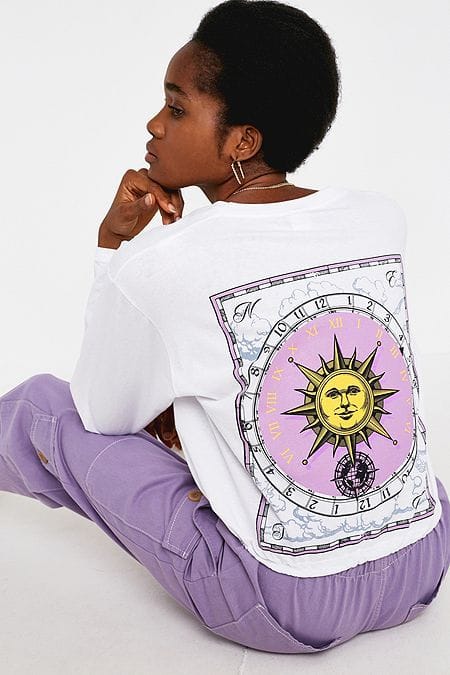 Read next: Helpful Tips for Building Your Own Fashion Brand
11. Wrapped Text Design
Wrapped text is one of the best options to make a normal text stand out. Wrapped text prints on t-shirts are becoming incredibly popular, especially among youngsters, with wavy designs in bold text giving vintage feels.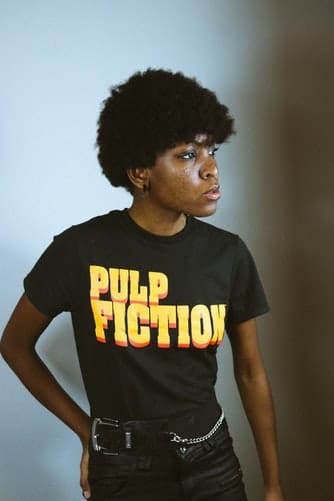 12. The Doodle T-shirts Trend
The young generation's fondness for doodling encouraged designers to display  it on t-shirts and witness it become a part of the trend. Doodle prints on shirts are witnessing a lot of love and in demand. The best part of doodling is it is versatile and no limit for creating designs, which helps to keep it new and creative.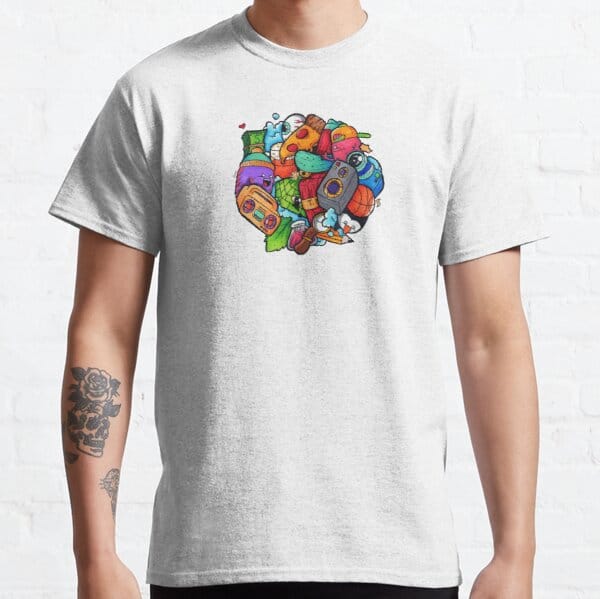 Read next: How to Wear Brown Dress Shoes With Absolute Style
13. Hand Illustration
Just like minimalistic art, hand illustration on t-shirts is something that gives personalized vibes. Illustrations are also being combined with text in different fonts and alignments. You will see simple, subtle, and elegant hand illustrations with numerous experiments printed on t-shirts in 2021.
Some other elements in t-shirt designs that are trending:-
Silhouette
Talking about silhouettes, while we remain at home this year, oversized t-shirts in the round neck is what everyone wants as these are super comfortable. Vintage tees paired with bell bottoms are currently a chic style statement.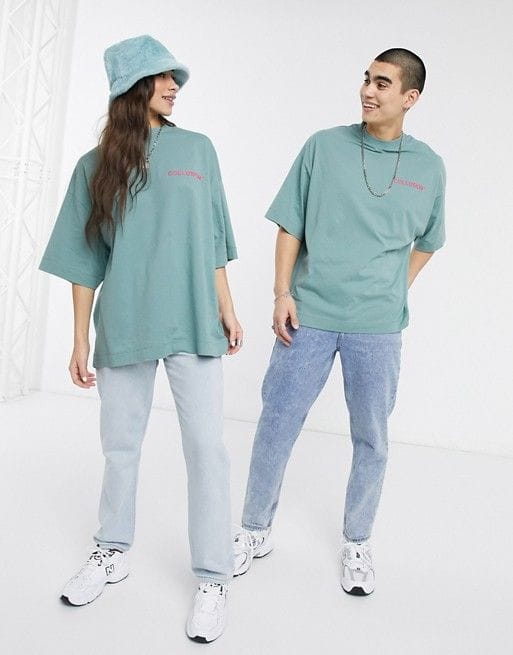 Color palette 
Multiple color palettes will trend in 2021, but bright, juicy color palettes is  my favorite. Yellow, orange, and pink will be the most trending with a blue shade palette. In contrast, I consider red, white, and black as the default and all-time trending colors. 
We are sure you loved these trending design options in t-shirts that you can surely consider adding to your wardrobe and rock them indoors as well as outdoors.