Turkish cities have a distinct atmosphere all their own. The abolishment of the Ottoman Empire left the residents of Istanbul with a general sense of melancholy and a yearning for the past. However, many Instabilities celebrate and glorify the feeling rather than give in to it; it is both a profound sense of spiritual loss and a positive outlook on life.
You can explore the place by flying to Istanbul. Turkish Airlines connects more than 275 destinations across the globe from its main hub in Istanbul. The airline connects numerous cities in North and South America, Europe, Asia, Africa, and the Middle East. It is enthralling to first set foot on Istanbul's winding, puzzling streets. Some of the historical places to explore in Istanbul are listed below.
The Hagia Sophia
One of the must-see high points of Istanbul culture is the Hagia Sophia. Due to its notable artistic and architectural accomplishments, rich history, religious significance, and exceptional beauty, Hagia Sophia is one of the well-known museums here and in the rest of the world. The museum dates to the sixth century and is known for its dome from that year and its mosaics, which include thirty million gold tiles.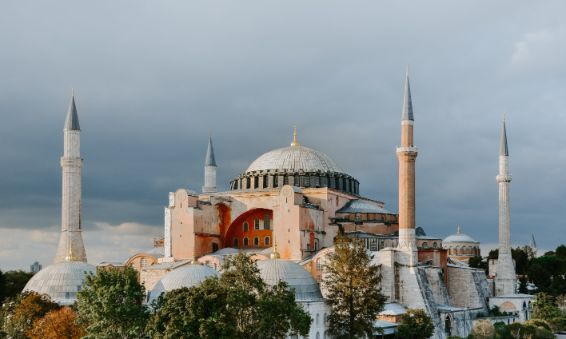 Sultanahmet Square or Blue Mosque 
Sultanahmet Square, Istanbul's historical centre, places you in the middle of the city's most well-known and significant landmarks. The park is decorated with obelisks and fountains, and the square still has the remains of an old hippodrome. Two of the largest landmarks in the city are easily visible to the north and south of this location. The mosque's interior walls are decorated with minutely hand-painted blue tiles, and at night, the facade takes on a completely different atmosphere. Mosque is a masterpiece of Ottoman Empire architecture.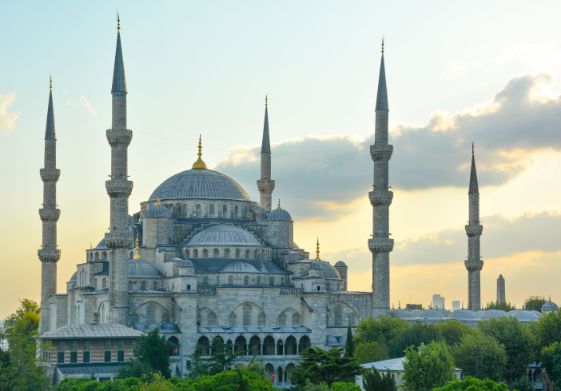 Bazaar Bonanza
Istanbul may truly come into its own as a shopper's mecca, and the Grand Bazaar is the ideal starting point. It has become the mediaeval equivalent of a modern shopping mall. More than four thousand stores are seen inside the warehouses and caravanserais. Turkish crafts, from carpets to gold jewellery, showcase a bygone Turkey.
Topkapi Palace 
Istanbul's most visited museum is Topkapi Palace, which serves as the city's emblem, drawing more than three million visitors a year. In addition to its artefacts and architectural style, the Topkapi Palace Museum is notable for the culture and past of the Ottoman Empire that it recalls. Topkapi Palace offers stunning views of the sea.
The Kariye Museum
There are many Byzantine structures in Istanbul, yet few are as amazing as this church, which is covered in mosaics and frescoes. The Kariye Museum is frequently cited as one of Istanbul's top religious tourist attractions. It has an exquisite interior with an eye-catching design that is covered entirely in exquisite mosaics and frescoes that depict the lives of Jesus Christ and the Virgin Mary.
Turkish and Islamic Arts Museum
Visit the Turkish and Islamic Arts Museum to gain helpful insight into traditional arts. The incredible collection serves as an Islamic art museum and includes exquisite examples of Islamic calligraphy, paintings, abstract Islamic art, and modern Islamic art. There is also a fascinating ethnography section that provides details on Anatolian culture. This structure showcases Istanbul's unique structure, consisting of cool, darkened rooms.
The Galata Tower
The Galata Tower, a recognizable landmark of the city's skyline that rises to sixty-seven metres high, offers breathtaking panoramic views. One of Istanbul's most famous sights is this perched viewpoint that looks out over Beyoglu and Karaköy and offers a pleasant view of the city's towers' vibrant nighttime illuminations. Eat/drink at the top of the hill to experience Istanbul culture.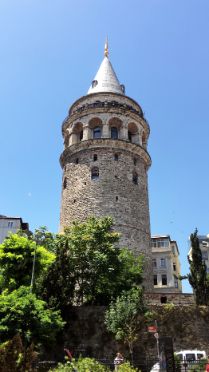 Foodies' Paradise
Explore the Egyptian Spice Bazaar for something to excite the sense of smell. This souk is a feast for the senses. It was established in the late 1700s with tax money embezzled from Ottoman-occupied Egypt. There is an incredible variety of spices, nuts, and dried fruit available in these stores. Helva and Lokum, two Turkish delights are available for those with a sweet tooth. It is an ideal location to stock up on essential ingredients for Turkish cooking, such as sumac, Aleppo pepper, pomegranate molasses, and honey.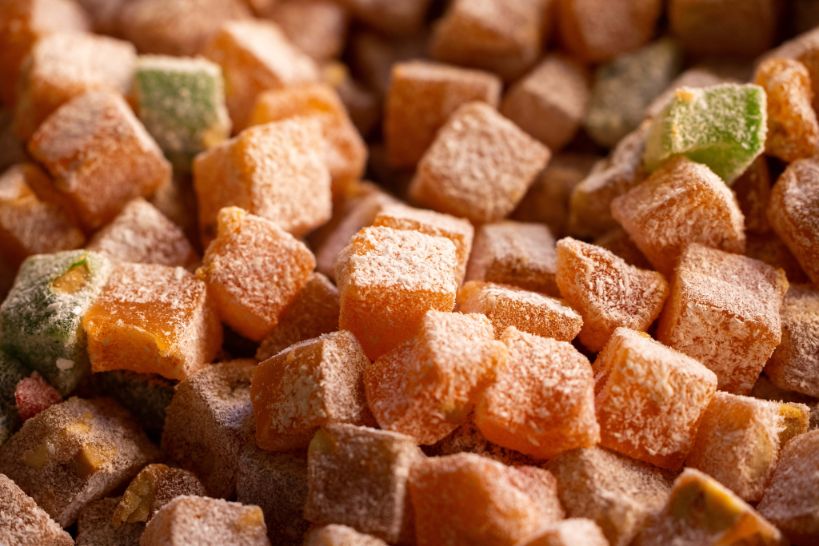 Fairy Chimneys of Cappadocia
After experiencing Istanbul's sights, sounds, and flavours, you can fly to Cappadocia, among the most popular destinations in this incredibly interesting nation, in a short amount of time. Cappadocia, which is in central Turkey, Monks Valley, and Göreme are known for their fairy chimneys, which are worth exploring on foot for a day or two.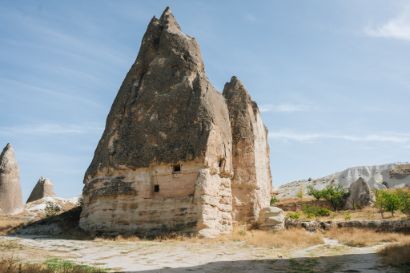 Dolmabahçe Palace
Dolmabahçe Palace is a magnificent monument in the European Baroque style located on the Bosphorus. In order to live in a home that could compete with European palaces, Sultan Abdülmecid constructed the palace between 1842 and 1853.
The culture of Istanbul is a huge subject. Book your tickets on Turkish Airlines and make the most out of your trip, by planning how you will spend your time. Since they are on the periphery of the action, they make lovely retreats for a spot of shopping or a trendy melting pot of cultures and creative styles.