College is a whole different phase of life, college life is like starting a new chapter and beginning a new part. Our school lives are filled with disciplines, academics, and uniforms whereas college life is a lot more than that. College life is beyond classrooms and homework, well I am not promoting your class bunk ideas but talking about after classes. One of the best parts about college life is adding a new wardrobe and adding some colors & style in this new phase.
College is about going on the first date, attending cultural fests, hanging out in cafés, and joining multiple clubs. While going and having fun we meet new people, take pictures to leave an impression on them, some of these become our lifetime friends and some give memories for life. Writing all this takes me back to my memory lane, an old diary filled with learning and happy moment. But, in between these moments, one thing that can still haunt me was my daily hustle with "what to wear today?"
Shopping for college without plans and knowledge can give you a tough time. Well, no matter what you are struggling with, like presentation ideas, how to plan a date or other college topics we are here to rescue you again!
Scroll below to know what to wear in college in 2022 ideas:
Flared Pants and Tees – Comfy Clothes for College
Some days college are hectic, with all-day-long classes, walking between departments, and going places. So, for your busy and hectic days or in summers keep loose flared pants and graphic tees. You can style them with cool sneakers, messy Bunn or straight hair with a nice bag and light make-up.
Co-ord Set to Wear After College Plans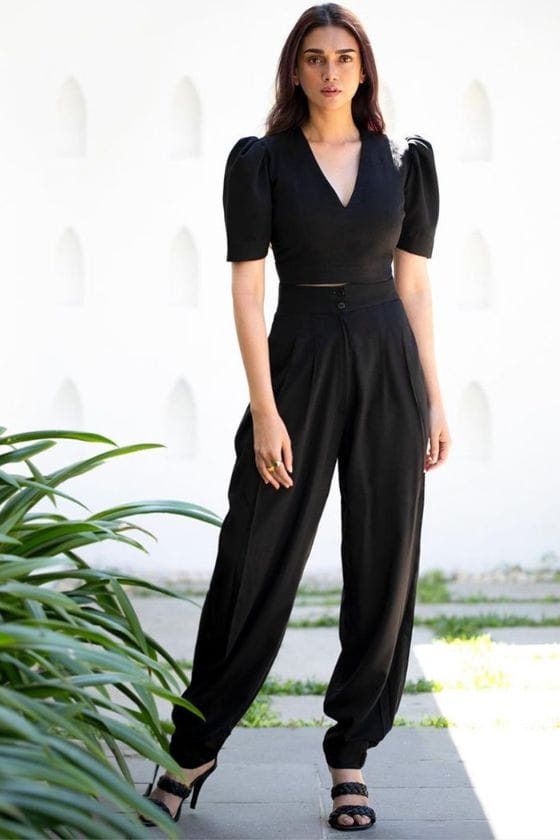 Co-ord sets can be adjusted anywhere, from normal days to after-college activities. You can get some good co-ord sets that you can style on cultural fests, for college, going to a cafe with friends. There are multiple silhouettes and patterns available from printed to a solid color, monochrome, and in different lengths. You can easily accessorize them with chains, mules or block heels, statement bags, and suitable hairstyles according to weather and occasion.
Also read: Trending Work Outfits for Women
White Tees is always a Go to Option for College
White tees are your always go to and a must-have in college, you can style them with almost anything and everything. On casual days wear them with blue denim, a tote bag, and white sneakers whereas on some occasions you can style them with high waist paints, dungaree, or with skirts. You can carry a nice bag, headband, and heels as well.
Pleated Skirts & Tops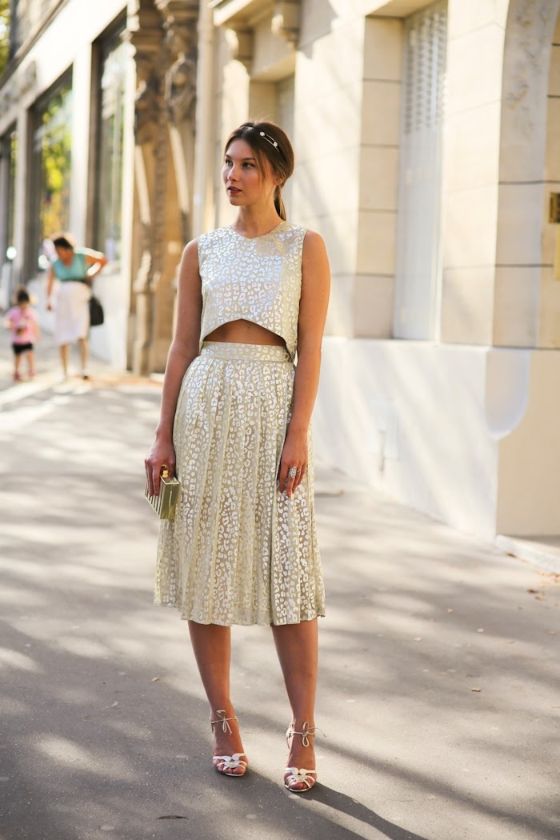 Most of us prefer denim and pants for our college wardrobe but pleated skirts are the go option for a change. Although the pleated skirt isn't a compulsory silhouette they do give a clean and classy look, you can style them in different ways whether it's summer or winter they can be used for your college style. Wear nice block heels, a t-shirt tucked in or a fitted top, a pair of earrings, soft curls and you are good to go.
Midi Dress to Make it Classy for College
Midi dresses are a classy option for college, they look so good and can be styled in so many ways. In summers just wear them with sneakers or mules with straight hair and in winter you can wear it with an overcoat or bomber jacket, tote bag, and scarf to complete the winter look you can wear boots as well with the dress.
Oversized shirt with Denim for Girls in College
To create a comfortable and classy look keep some oversized shirts on your shopping list, you can pair them with nice denim and footwear. To style, it, tuck one side of the shirt in denim and set another side free. Carry a messy bun, and wristwatch to keep it casual, you can also add more accessories according to need.
Also read: Instagram Captions For Ethnic Outfit
Funky Girl Graphic Tees – Any Time College Wear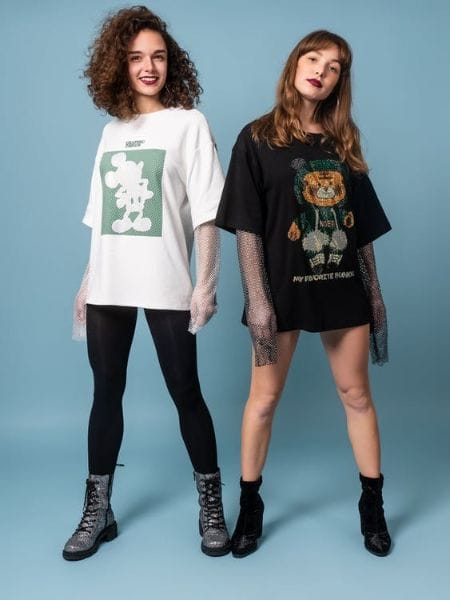 A day-to-day college rush might not allow you to style a lot, but keeping graphic t-shirts can rescue you in the best way. Graphic tees don't demand much styling just wear them with trousers, high waist pants, or denim and you are good to go. Keep multiple colors of such t-shirts, you can get them on multiple online websites where they keep the huge collections, especially for college students. When you want to style them you can layer them with jackets or shirts, chains, hoops, and whatnot. Talking about the hairstyle, a messy bun, ponytail, or open hair can go perfectly.
College is a fun place to make memories, click pictures and pictures with a good style all always best. These were some basic yet trending styles for your college wardrobe but remember some basic tips like, avoiding uncomfortable footwear, extra makeup or tough-to-carry styles as you have to spend the whole day and perform multiple activities. Prioritize comfort and smart styling, keep some basic clothes like 2-3 denim in black and blue, white and black t-shirts and sneakers as you can pair them with so many things and don't forget to wear a big smile on your face!