Over the years, technology has become a pivotal part of most global industries. Its prevalence does not seem to be ending anytime soon, as indicated by the fourth industrial revolution. There is hardly any industry left, which is not striving with technology's aid.
It has gone on to enhance even age-old mediums such as book writing. Books have been a part of society for ages, and technology's breach in the domain shows its prevalence in current times. People have been writing books for centuries, and the practice will continue to prosper for centuries to come.
However, writing a book is not as easy as it seems. Owning a unique story is not rare, but representing it in such a way that touches the masses is tough. Becoming a successful writer requires you to have an extensive grasp of words, a positive outlook, a unique idea, and nowadays, a book writing software.
The modern market is abundant with handy programs, and a book writing tool is one of them. The writing industry has witnessed an unprecedented surge in similar advents, and they have significantly simplified the arduous process.
Do not get the wrong idea, though. A book writing program will not write the entire book for you. Although there are tools available for that, a book writing tool is usually used to enhance your writing prowess.
The idea is not a new one, so the market already houses numerous tools under the category. Choosing the right software can be tricky, especially when each one claims to be the best. Therefore, the blog will help you gain some knowledge on the subject.
So read through and make an educated decision while buying a book writing tool.
Why Choose a Book Writing Tool?
Before delving into the intricate details, you should first understand why using a book writing program is a good idea.
Word Generation
While a writer has a firm grasp over words, there are times when they seem to evade your thoughts. A book writing tool can help you in such scenarios with its word generation capabilities. Moreover, you can quickly get multiple synonyms for the word to enhance your writing skills.
Editing
If you are an emerging writer and cannot afford to hire an editor, the software will help you. Going through thousands of words and editing them is not viable or productive for a writer. A book writing tool can make or highlight the inaccuracies for you.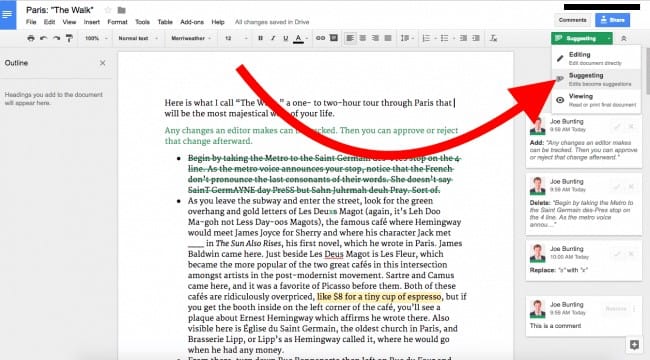 This way, you can quickly assess the text and make the necessary edits. Moreover, it can help you make the book ideal for publishing since an inept format can hinder the process.
Plagiarism
With the industry being filled with writers, there are chances that your piece can match another's work. Plagiarism is a taboo for writers, and you must avoid it at all costs. A book writing program can help you detect and eradicate every bit of plagiarism from your text, allowing you to rest assured.
Unique Templates
While a story makes the book, nobody will purchase or read a book that does not appeal to them. In the modern market, a product needs to look lavish for buyers to purchase it. A book writing tool can offer you unique templates to improve your book's aesthetics.
Also check: Five Tricks to Overcome Writer's Block
What to Look for in a Book Writing Tool?
Now that you understand the primary benefits of a book writing tool, it is time to find the ideal one for you. Here are the fundamental features you need to find in a book writing program:
In-Built Grammar Checker
This one is a no-brainer since grammar is the backbone of any textual structure. A tool designed to aid you in writing must be capable of detecting any grammatical error in real-time. While you can also avail of third-party tools, an in-built grammar checker can save you a considerable amount of effort and resources.
Corkboard
A book can comprise hundreds of pages and thousands of words, so keeping track of every edit you made is impossible. That is why the software must allow you to monitor every change made in real-time. This will save time and help you make room for further changes as well.
Simple UI
Writing a book is a difficult task itself, so you do not need software, which will ask you to spend hours to learn. A book writing software must be easy-to-learn so that you can focus on your work rather than the tool's functionalities.
Compatibility
Google Docs and MS Word are two of the most popular document writing software on the web. Most writers pick either of them to write a book, so the software needs to be compatible with them.
Text Formats and Templates
The tool must pack multiple text formats for you to choose from to feel content with your work. Plus, it should offer different templates to enhance the overall look of the book too.
Distraction Free
Focus is pivotal while writing a book, so a book writing tool must help you in this regard. It must not have annoying pop-ups and notifications to distract you from writing. Owning a dedicated focus mode is an added benefit.
Remote Access
An idea can generate anywhere, so you must be capable of accessing your files at any time. It is also beneficial when you want to make a quick edit to your text. Nonetheless, remote access is a must in the current and upcoming market setting.
Collaboration
In case you are a group of writers or are working with editors, then the tool must allow simple communication/sharing functionalities.
Budget Pricing
Ultimately, the cost of buying the editing software should not put a hole in your pocket. Check the software's price beforehand, along with its pricing structure. If it has a premium plan, check out the features you will receive in the standard plan.
Also check: Should Students Be Taught Typing Instead of Writing?
Conclusion
Book writing has never been easy, but with tools like book writing programs, the process has simplified several folds. Tools such as a book writing tool and screenwriting software can help you on several fronts, and the blog has mentioned some of them. Moreover, it can enhance your overall writing skillset with your book's looks too.
Read the blog and understand what features a writer should expect from a book writing tool. While one software cannot offer all of the mentioned features, it must provide a good deal of them. So just read through, and decide what book writing tool would work out for you.