Lockets, for someone a memorable piece or memory, for someone just a piece of jewelry, and for someone a status symbol. Locket Jewelry is vintage, classy, chic, and totally sophisticated. But that's only if they're worn the right way.
Lockets, necklaces happen to be part of memories that became part of fashion as time passed and the best thing about them is that this piece of jewelry never became a fast fashion.
Moreover, lockets come in a huge variety of designs, sizes, and shapes, If you own a locket, whether it's a vintage heirloom piece or just something from a hippy street, it can puzzling sometimes how to style or carry, some of those pieces might not go with trend but you can use and style them all.
There are many dos and don'ts of wearing this unique type of necklace. In this guide, we're going to spill all of our favourite tips about wearing locket jewelry so that you can feel confident and classy.
1. Choose according to the occasion
What occasion or location you are going is important. You cannot carry a big skull locket at a business event and a pretty minimalistic won't suit a hippy look. For office meetings or in day to day professional life you can carry a small minimalistic bracelet that goes with your earrings.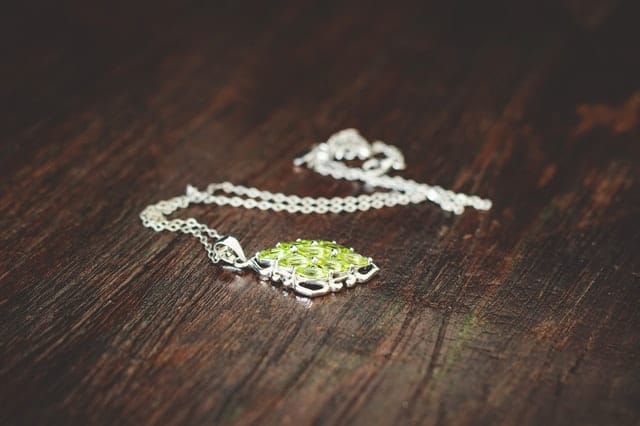 2. What to Put in a Locket
Part of what makes a locket so special—and what caters to its overall style—is what you decide to put inside it.
A larger locket allows you to put things like folded notes, photographs, small memorabilia pieces. And more into them while smaller lockets are more restricting with what's inside. Glass lockets reveal to others what's inside (perfect for the "open book" girl) and will have a different aesthetic than stainless steel pendants.
When it comes to choosing what to keep in your locket, it's really up to you. The item inside can be as sentimental or as random as you want! Here are a few ideas:
lace from your wedding dress
fur from a beloved pet
a meaningful date
personal goals
Lockets are a great way to wear a piece of yourself on your body. Just make sure the clasp is strong before leaving the house!
Related: Tricks You Should Steal from Fashion Bloggers
3. Styling Locket Jewelry With Clothes
Choosing the right locket is as significant as choosing an outfit it can create your look or destroy. With a plain top or shirt, you can carry a heavy bracelet with a long chain to give it a heavy look or keep it minimalistic. You can wear a small one with a thin chain.
You can't wear multiple lockets in a solid color outfit. In winter if you are carrying a solid high neck a long or multiple lockets in multiple sized best with chain would go pretty well. Choosing indigo shades for the day will go over an oxidized necklace in a silver chain.
Now that you've chosen what will go into your locket, it's time to pair it with an outfit that will complement it. Lockets are statement pieces, meaning that the eye is naturally drawn to their boldness.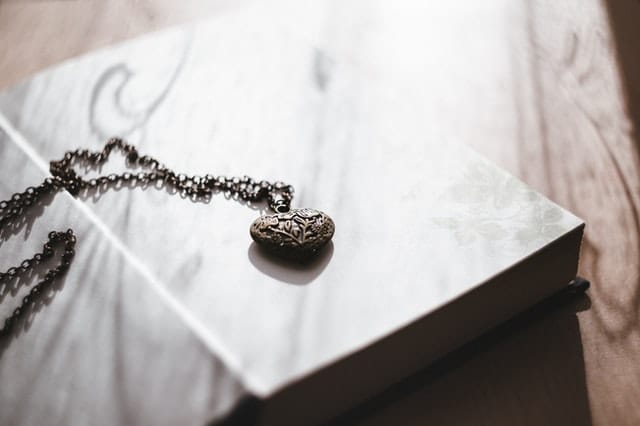 Most lockets pair well with outfits that let the necklace speak for itself; you don't want to wear anything too extravagant or out-there when wearing a locket or else you'll run the risk of looking tacky. Instead, try wearing neutral or earth-toned clothing, and stay away from patterns!
With fall fast approaching, we're going to be reaching for our sweaters soon. Great news: bracelets pair fabulously with a white, eggshell, or cream turtleneck sweater!
Keep in mind that smaller, rounded locket jewelry look best. Especially, when paired with something simple and basic, like a white or beige t-shirt. Larger lockets look great when worn with sweaters, cardigans, and jackets.
Locket Jewelry also pairs well with standard and deep v-neck shirts because the pendant will appear as if it's "floating" against your skin, giving you a chic aesthetic. Letting your jewelry stand out against your clavicle will make you appear sleeker, more feminine, and more cohesive in terms of style.
If you don't already own a locket and are interested in purchasing one, check out this DIY jewelry guide that'll help you navigate all of the options while shopping!
4. Style it differently
Who told you it must be worn in the neck only why not like a bracelet? There is no hard and fast rule with lockets. If you are wearing a choker or closed embroidered neck. But still want to carry a special locket you can wear it like a bracelet. You can stitch some lockets in your outfit and style them. If thinking of throwing or removing some from your closet great isn't it!
Related: Fashion Styles That Can Make You Look Gorgeous
5. Stay Gorgeous
Locket jewelry is timeless. By styling your appearance in a way that lets the locket shine, you'll be exuding an air of confidence, poise, and elegance.
Did you find this information helpful? If so, be sure to read our other posts about all things fashion!