Now that you're here I can assume that you have recently built a crush on someone and want to make her more than just a follower on Instagram? I have written down a complete list of the best comments for your crush pictures on Instagram that are sweet, flirty, and more importantly – special for that person you secretly like. This time, you want to build a true connection with your crush but don't want to be treated like just a friend of the girl.
For that, you will also need to avoid writing the same comments as everyone else does and try a different approach to make your crush's Instagram comments unique and memorable – just like your new feelings for them.
Sweet Comments for a Crush to Make Them Think of You
Whether you already have some level of connection with your crush or you just met them online, such sweet Instagram comments for crush are a good start. Here are some good comments that you can give your crush on Instagram to let them know about you.
Slowly I'm becoming one of your best fans on Instagram. But, a dedicated one.
Congratulations, your Instagram page is increasing fast
What a great dress! Absolutely stunning!
You are blessed with such natural beauty.
We never get to see such a dimension of your personality. And, I'm impressed!
With your new haircut, you look fantastic.
Oh my god, That smile!
Don't have enough words to describe your beauty!
This color looks great on you and you girls shine in it.
That's a great pose! Love your page, truly.
Funny Comments for a Crush to Leave On Instagram Pictures
There is nothing better compared to hilarious and funcomments for best friend as well on your crush's pic.Such comments are good to share on their pictures because they present you as an interesting person and leave a lasting impression.
I can't control it but with such pics I kind feeling, I have a crush on you.
What a beautiful place it is! Seems like the perfect travel destination, Can't wait to visit!
I love your voice, why don't you audition for the singing competition.
Every time I show your pictures, there's a smile on my face. So happy for your journey.
You look like a supermodel! By the way, how many brands you're collaborating with.
No matter what you do on your page, you do end up going perfect, anyway.
You are such a special and unique person to me. There's nobody like you.
Even without filters you look great and feel impressed by your nature.
I got two tickets for the same, do you want to join me in the next show?
It's not my intention, but such great images from you make me look like a stalker. Sorry!
Also read: Comments for Boyfriend to Make Him Smile
Flirty Comments for Crush Pic to Drop Some Hints
It's not a good idea to leave some flirty comments without building a genuine connection with your crush. But, when you have a developing connection there, you can follow these flirty comments for crush. As this works the best is to give them some hints about what you're feeling for them.
Indeed, this is a great picture. But, something is missing there. That's me.
Love this restaurant and the food there is truly delicious. I hope we get a chance to get there together next valentine.
Never know, you too love this song. Well, we are kind of creating mutual interest, huh!
Please stop it. With such beautiful pictures of yours, you make me obsessed with your personality.
With this adorable picture of you, you just stole my heart.
I am so speechless in your beauty that I almost forget what was the comment I was about to write.
My morning routine is, liking your new posts and commenting on them. My night routine is, re-reading the conversation that we had.
All I wish here is to get featured in your next Instagram stories.
Wow, I am also planning to go there by next vacation. Would you like to join me?
Love your page, love your content, love everything about you. You're too good.
Love your each and every post. By the way, what do you do to look so amazing?
Firstly, I'm shocked and surprised to know that you also love artistic things, as well. Why can't we just go to the art exhibition this weekend?
Comments for Crush's Post on Instagram for Girls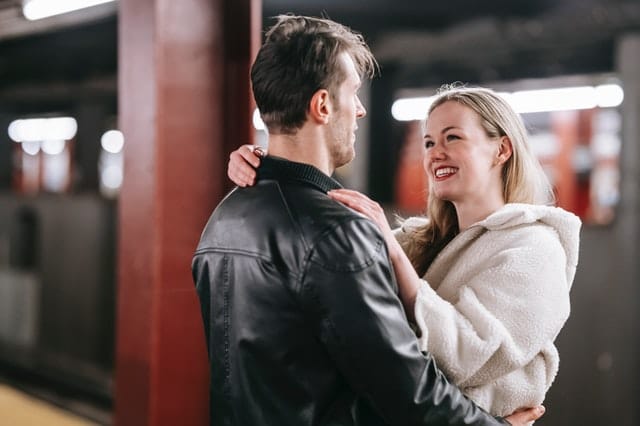 No matter whatever approach you follow to reach her, genuine and best comments for girls work like a charm, every time. Such respectful and good comments on crush's picture are there to make her notice you because you don't want to remain her routine friend, Do you?
You're such a great person with a pure heart.
With these pictures, anyone can instantly start crushing on you.
For me, Instagram is like Netflix. I can binge-watch all your posts, over again.
Your every post is slowly making me fall in love with you. Please help.
Following your profile for a long time and I never feel bored with any of your content.
I am looking forward to most pictures like this one. Go on, girl.
In this dress, you look gorgeous. And I'm sure you never had to use filters for this one, Did you?
Wow, that smile is enough to heal someone's pain. Keep smiling, that's what I want.
You rock, a style-queen. Your page is no longer different than a professional model.
I hope you always stay that beautiful and your cuteness increases day by day.
Seeing your new posts, becoming my new addiction after watching TV shows.
It's not just a dress, but your confidence to wear and style to flaunt it right, make you look bold & beautiful.
Also read: Compliments for Boys [Ultimate Compilation]
Comments for Crush Pic on Instagram for Boys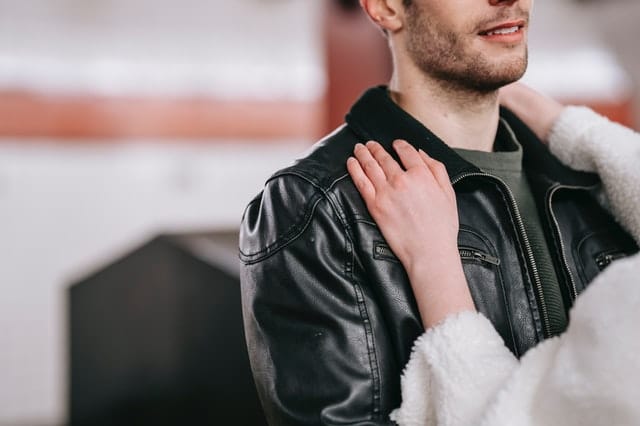 Let your crush know that you like him as a person more than just his pictures, let him know your developing interest in him. Here you will find the best comments for your crush that make him think about you because you and he have some common interests.
Great post, the quote you wrote is truly impressive and so meaningful. Loved that.
I love fishing, too. And actually, I am about to take a course to learn that. Can you teach me that?
In my opinion, this is one of your best photos of all time. Keep going!
You are officially the most eligible bachelor of our town.
So many things to talk about in this picture, but all I can say is Great Post! Because I'm speechless!
You have a great style sense. I'm just becoming a fan of your page, thanks to your greatest pictures.
You the man, you got style and charm with yours. Stay rocking, we loved you.
Look at that pose, that's what we can expect from you, only.
How you can be so awesome and remain single, that's not fair.
Every time I get a notification about your new post, I know it will be the perfect post.
You're doing a great job, never look back and keep working your best.
With such great content every time, we need a better reaction button than just 'Like'.
It's been two hours since I've been using Instagram and this is the first and the best picture that I truly love to write more than just "Nice pic."

If I fall for you for this picture, please don't mind. 

With this picture, I wish we could be more than just friends. I mean really.
Next, to engage with your audience and make your followers well-connected, you want to read this article on leaving best replies on Instagram comments which they left on your posts.
Final thoughts:
With such a great list of comments, now you have a clear idea of how to stand out with your special words. These comments make you appear separate from the rest of their followers and let them know that your comment is a genuine one.
Maybe you can't say a word with them when your crush is around. But, via passing timely hints through your 'special' comments on Instagram, you can make your crush think of you as more than just a regular follower.