Most people are very particular in their skin.  They always look for effective ways to get rid of skin problems caused by ageing. Thankfully, we have advanced technology to deal with these skin problems such as acne scars, fine wrinkles, and skin dryness. One effective treatment is the use of chemical peels. In this article, find out how Singaporeans can no longer worry about skin problems with a chemical peel treatment option from the best doctors and clinics all over Singapore.
What is Chemical Peel?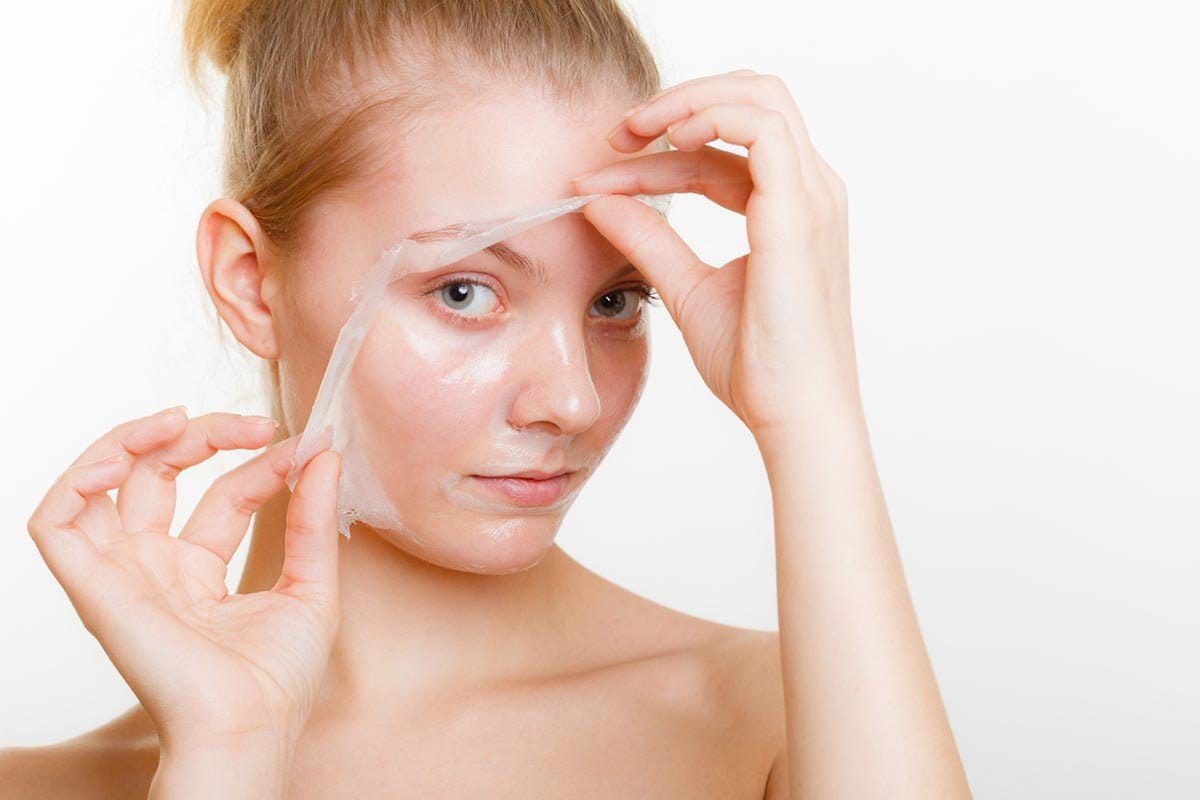 A chemical peel is a treatment that improves the appearance of the skin. This process uses acid to exfoliates the outer layer of the skin, which peels off in time. The outer part of your skin will look smoother and more refined, while mild skin deformations such as moles and scars will gradually disappear. This treatment may require two or more sessions, as changes may be minimal in just a single session.
What Can Chemical Peels Treat?
Typically, chemical peels in Singapore are used for treating facial blemishes, certain types of acne, fine wrinkles, freckles, and age spots.
Say goodbye to these signs of ageing!
How Does It Work?
Chemical peels work both on the outer and inner part of the skin.  It uses highly concentrated acids to alter the protein found in the deep layers of skin, which causes exfoliation and peeling. It also helps boost the production of collagen, which makes your skin firmer and tighter, and improves the appearance of blemishes and uneven skin pigmentation.
How Is the Treatment Done?
As explained by Dr Edwin Lim at Edwin Lim Medical Aesthetic Clinic, first, have your skin evaluated by a skin specialist. They will help you choose the chemical peel treatment that is best for you. You will be informed about the chemical peel treatment you chose and will be advised some dos and don'ts before the procedure. Your face will be cleaned thoroughly before they start the chemical peel treatment.
To minimize discomfort during the treatment, a numbing cream will be applied. Then, the chemical solution will be applied to your skin using an applicator. A skin reaction called "frosting" will appear in the treatment area. You may feel a burning and stinging sensation during the process.
After the treatment, an antibiotic ointment or cream may be prescribed by your doctor to avoid infections and to help in healing the treated skin. Others may need bandages and have to avoid the sun for several weeks because the skin is still delicate.
Is the Treatment Painful?
The process is not painful, but you will feel a slight burning or stinging sensation depending on the acid applied. Before the session, a numbing cream is applied to minimize discomfort.
Are Chemical Peels Safe?
Chemical peels are one of the safest skin treatments. It is non-toxic and has a record of being used globally for skin procedures for at least 20 years.
How Do Chemical Peels Acne Scars?
Some acne scars are found in the deeper layers of the skin which other skin treatments like lasers are not safe to use. This is where chemical peel comes in, it can safely treat deep scar by applying a precise concentration of acid. It lifts the scar closer to the surface of the skin by producing more collagen. Since chemical peel cannot eliminate scars, it just helps improve the scar's appearance and have the laser treatment eliminate it. The concentration of chemical peels depends on the patient's skin condition, which will be evaluated by the doctor.
Can Chemical Peels Be Used to Treat People With Dark Skin Tones?
Yes. All skin types can be safely treated by chemical peels. However, darker skin types are more prone to complications after the treatment due to the reaction of the skin to the chemical applied. Moisturizer and sunscreen are strongly recommended after the treatment since the skin is still fragile.
How Many Sessions Are Needed?
The number of sessions depends on the skin type and the treatment area. But usually, it is around 2-4 sessions repeated between 3-8 week intervals.
How Long Is the Recovery Time?
It depends on the chemical peel you received. But usually, redness appears after the treatment and might last for weeks. The skin will start peeling within 5-7 days later. You may continue with your everyday routine since pain will be minimal. Expect results to start appearing after collagen stimulation is fully formed, which is around a month after treatment.
Are There Side Effects?
Chemical peels can have dangerous side effects if the procedure is not properly done. It can damage the liver, kidney, and heart due to the phenol used in deep peels. It can also rarely cause bacterial infections if skin not properly taken care of after the treatment. Doctors prescribe antibiotics or antibacterial cream to avoid these side effects after the treatment.
How Much Do Chemical Peel Treatments Cost in Singapore?
Chemical peel treatment in Singapore can cost around $150- $1000 per session depending on the chemical peel treatment and on the clinic you choose.
Can My Insurance or Medisave Subsidize Chemical Peel Treatments?
Medisave or government subsidies do not cover chemical peel treatments because they are considered cosmetic procedures.