Do you love baking from home? Maybe starting your own home baking business?
You may have read many blogs. And baking for beginners can become a little confusing?
You want to know the best baking ingredients and baking items. And most of the blogs talk about the foreign baking culture.
So here is the list of awesome 22 Indian food experts whom you can follow and learn. You will know all the questions about the new baking trend in India.
Lockdown brought us closer to our family that we were craving for a long time, working from home laying on a long couch was just a dream for many that became reality similarly having snacks while on a meeting or giving your final exam was beyond our thoughts.
But the thing that we missed the most was having delicious food at restaurants & hanging out with close friends and some enemies as well.
The most interesting twist during this whole pandemic is the hidden talents that popped up from all over the world. Some tried their hands on music, and some tried to dance, some became a fitness freak. And even some were enjoying putting on calories and enjoying their liberty to live between four walls.
Social media with trending Instagram hashtags is still filled with mouth-watering dishes, trending pages with homemade dishes.
This was the time where hidden chefs stole the show & built their own trends.
Thinking about food is just incomplete without baked dishes, you know it. During the initial days of lockdown, baked dishes were one of the most missing elements from various plates until some top Indian bakers folded their cuffs and tried their hands on a new era of baked dishes.
We have featured some bakers which made a difference with their exceptional ideas to bring a new trend to baking from home. Let's get to know them even better.
While people have been stuck at home with nothing to do, they've been experimenting with cooking and eating more homemade food now.
Everyone started baking at home be it the trend of biscuit cake or brownies. Even when my sister used to make easy biscuit cakes every week, I haven't had as many cakes as I had in these past 4 months.
People ditched the traditional oven and chose to bake in the cooker and even use the salt induction method for that matter.
I have been avoiding baking for a long time since I don't have a microwave or oven, but lockdown taught me that you don't need expensive equipment for baking.
All you need is a will to make something.
One such baking trend that went crazy during lockdown is baking your own bread. At first, I was like, I had my doubts but the first of my experiments went really nice and it turned out so good. There are many bread recipes that people are trying, be it blueberry, apple, and cinnamon or focaccia bread.
Though, my favorite has to be the banana bread. Its moist, gooey, and made with the simplest ingredients in no time. People have been experimenting with traditional banana bread recipe by adding chocolate chips, candy, dry fruits, and even caramel.
It's inspiring to see so many home chefs shell out content and do what they love. Bread unites us all, I guess?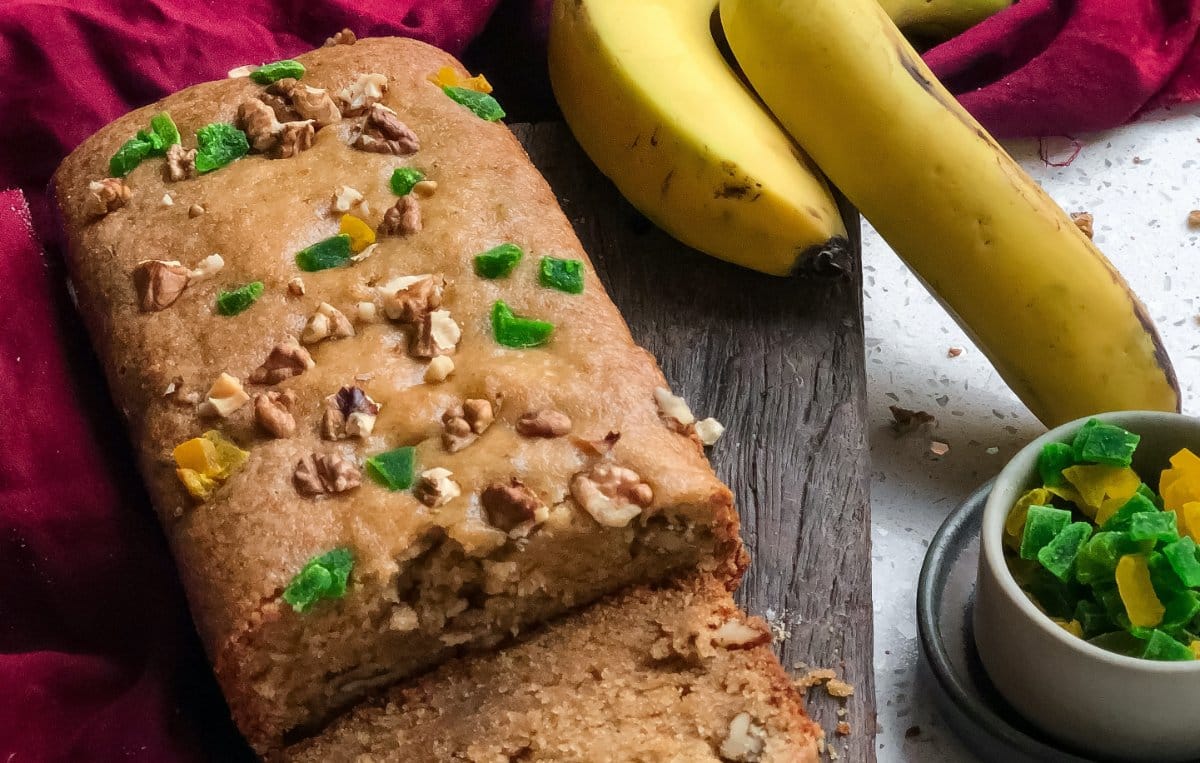 (Un)Baking in Quarantine
So, just like everyone, I thought 2020 is going to be my year. You know I had plans, goals and I thought yes! I am going kick some ass this year (work-wise :D)
But then the year unfolded itself and who would have thought that we will be versed with words like quarantine and social distancing! * deep sigh *
But a silver lining of all of this came with more and more people turning into chefs and a lot of baking! And I am one of those who gave in! Well had you asked me even at the beginning of the year if I will be baking, I would have shrugged at the idea but then this year is all about unpredictability and adaption to it, isn't it?
So, one of the experiments that I did along with my sister and mother is baking a cake using the least number of products! With the help of some YouTube videos and recipes of some chefs, we did our version of biscuit cake!
I really wanted to make something that was easy for my audience as well, and this version of cake does not require even an oven! (something that I did not know was possible before).
With people staying home for longer times and bakeries being hit due to the norms by the government for safety, people started to take matters into their own hands. Biscuit cakes shall always be a trend as we move forward in time and I believe people enjoyed it too.
From chocolate to some of us really experimenting with Mangoes as well, it was inspirational and astonishing to see what ideas people could come up with.
Ask me and I'll say that the trend is always going to stay. For sure, we might go back to our favorite bakeries and dessert bars for the times when our sugar cravings hit us again, but a little bit of homemade cake would never hurt anybody.
Who's counting calories after all?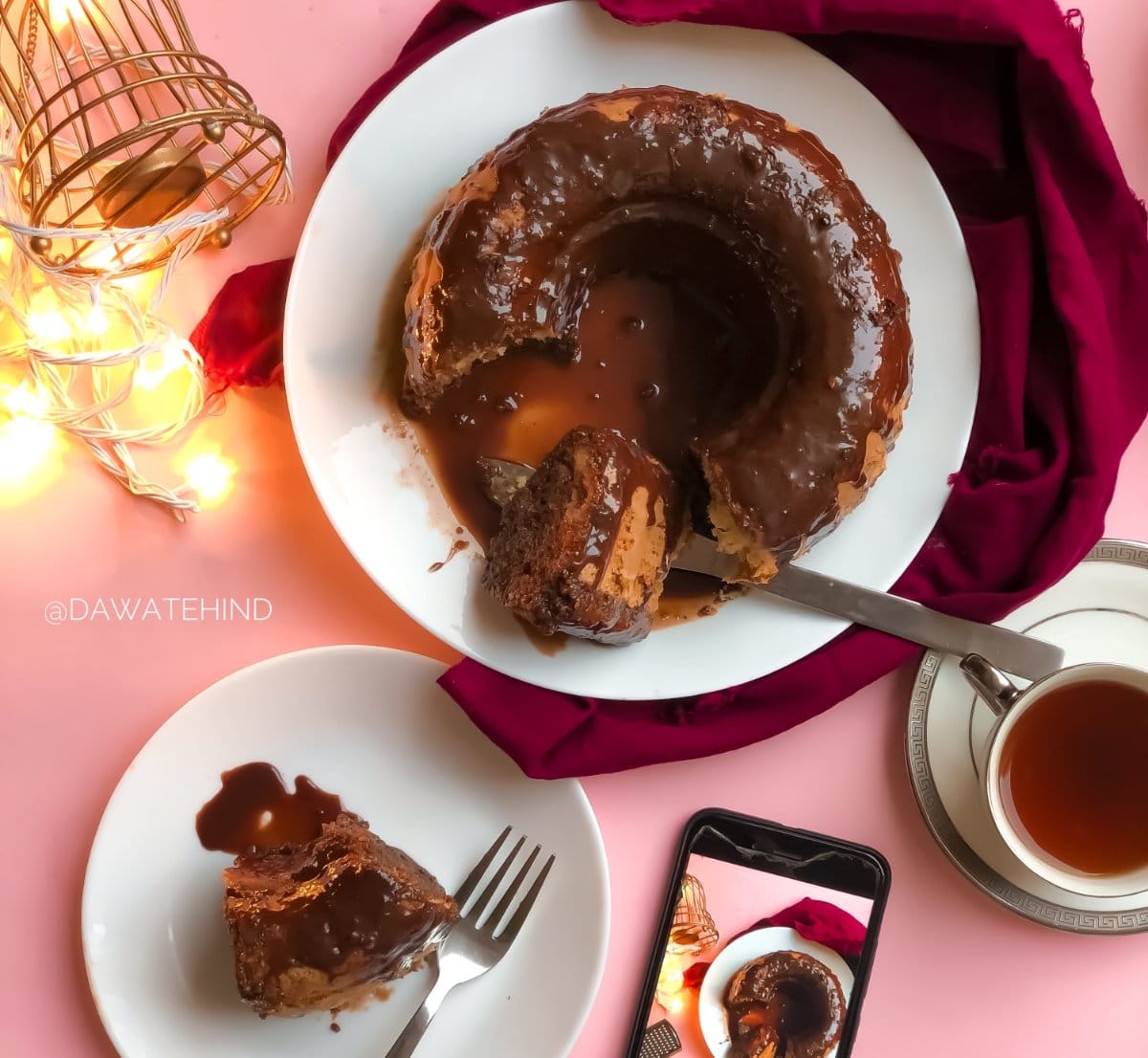 With travel and holidays disrupted due to the lockdown, people are now craving what they'd probably have in another part of the world or country at home. Apart from making Irish soda bread and sourdough at home, people are really craving cheesecakes!
I started selling Classic New York style baked Cheesecakes in lockdown phase 3 and already sold over 150 cheesecakes in about a month!
My personal belief is that people are more trusting of small scale bakers as the mere number of people who would come in contact with the product will be reduced thereby minimizing the chance of virus transmission.
Our eggless baked cheesecake has been a hit during the lockdown with flavors like Mango Basil, Pinacolada Cheesecake, and Dalagona Coffee Cream Cheesecake wowing our customers!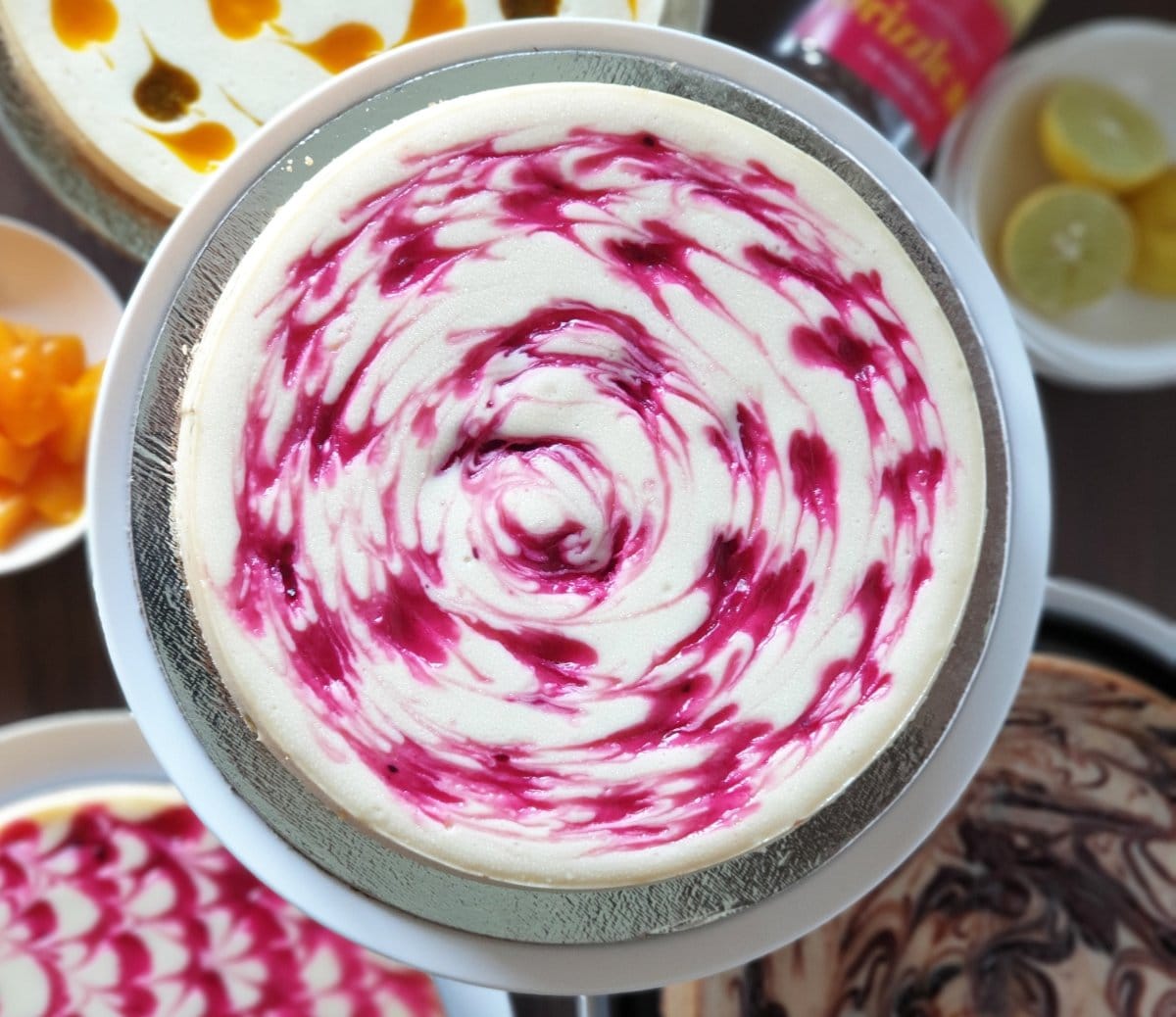 If there's one thing good that the pandemic has brought to us, it is making people realize how easy and therapeutic baking can be. I have been baking for 4 years but there were still a few things I wanted to bake but realized they were time-consuming.
Lockdown finally gave me enough time to try my hands on fancy desserts and not just the fancy ones, I saw so many people trying their hands on baking very basic things and that has made me so happy.
I had seen people being so hesitant about baking thinking it's too complicated but now, people are trying to bake bread, cakes, cheesecakes, and what not!
Just bringing together a few simple ingredients to create magic in your kitchen – that's what baking is all about. It's all over a happy vibe that I am glad people have started to believe in.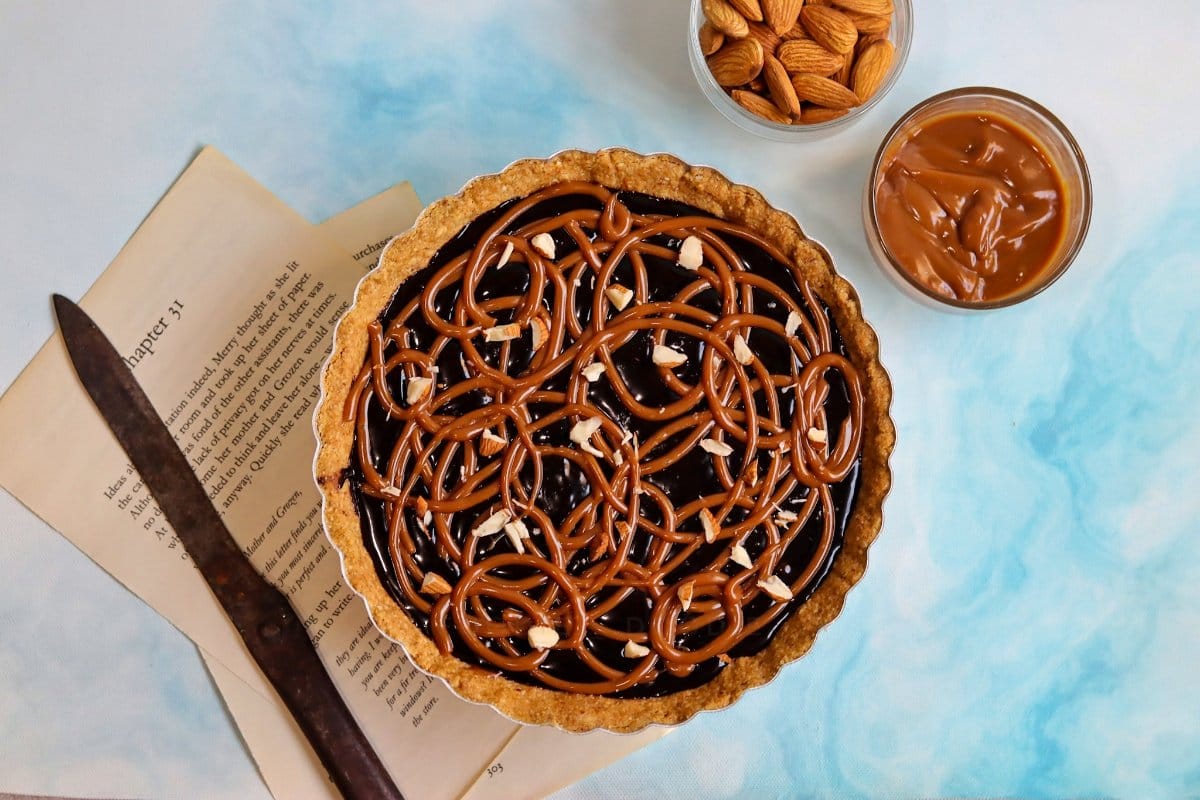 The two recent baking trends that I have come across in lockdown:
With many people remaining indoors due to strict lockdown in India, it's been amazing to see how some of them have turned to their curiosity for baking.
One of the trends during the initial phase of lockdown in India was baking fresh Banana Bread. A huge number of people posted pictures straight from their kitchen while they baked this cake-like bread.
Banana bread is not only simple to bake but also affordable to pull together which could be one of the reasons for its immense popularity. I was amazed to see the different versions of it on the internet during this phase.
While the traditional walnuts banana cake was at the top of this trend, I saw variations like the one with chocolate chips, rum soaked raisin, replacing caster sugar with organic jaggery for health purposes and a lot more.
Baking was never really my thing but since I did not have much to do during the lockdown I tried my hand at it. Believe it or not, I nailed it. I tried baking a lot of stuff out of which two cakes were extraordinarily good.
One was for the occasion of my sister's birthday when I made Oreo Chocolate cake and the other for my parents' marriage anniversary whose main ingredients were cashew and parle-g biscuits(Picture attached), No flour added, Different yet cool right? Everybody loved it!
According to my knowledge mug cake(being my favorite), biscuit cake, marble cake, cookies, and some more items were trending during the lockdown.
You cannot deny that lockdown gave birth to thousands of chefs across the world. Baking being one of the hardest jobs became one of the most liked activities to be done at home.
I'm glad that lockdown taught me how to bake simple yet delicious cakes/cookies in no time for myself and my loved ones!
This lockdown majority of the people have channelized their inner chefs and cooked up a storm.
It has been so nice for me to be able to share recipes and inspire these home chefs and create joy!
At one point I remembered I ordered all-purpose flour and cream and the vendor said " Ma'am demand bahut hai in items ki, extra kharid lo!"
That really made me happy. There is a different kind of happiness you experience when you eat something that is homemade with love.
The trend that I encouraged to latch on, in the beginning, was homemade GRANOLAS. They are super nutritious and quick to make and pair well with smoothies, milk of your choice. Can be bound into bars to be consumed before or after a workout. Turned into healthy no-bake desserts. In short, it is diverse to work with.
And in the second phase, Yeast is an ingredient I can safely say most of us have learned how to befriend. Now we have Focaccia, Buns, Pao & various bread filling up the houses with its beautiful aroma & also have learned the art of making Napolean pizzas.
The comfort of baking with regular practice has built-in so much confidence that few of the things completely put us in awe… like homemade aam-papad, dehydrated fruits to snack on, parmesan – coconut flour crackers to name a few.
It is also heartwarming to witness the comeback of old recipes like Quiche, Shepherd's Pie, Lasagne, Baked Macaroni come back. The one-pan baked meal is rather convenient, packed with flavor, brings the whole family together & let's not forget the most lucrative point – It leaves you with lesser utensils to clean after! Ha!
Baked with Love has been the trend enveloping people with much joy in this lockdown for sure… Not just in sweet notes but Savoury too!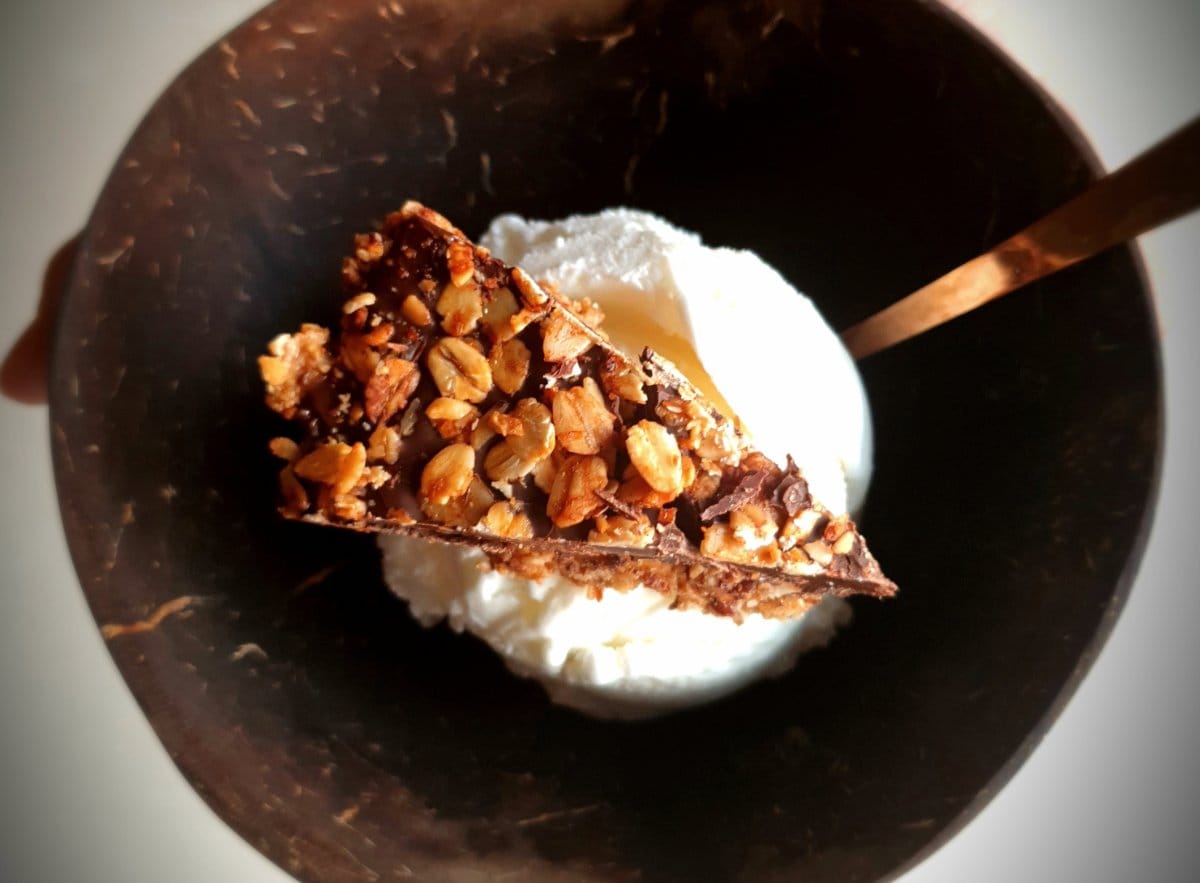 Generally, people are not fond of baking because they think baking is tedious and hassle full. But During the pandemic, I have seen that people started liking baking! I was used to sharing easy recipes that can be made with ingredients available at home and the response I got was overwhelming.
So many people tried them and successfully baked amazing cakes and bread.
This pandemic has taught me as a baker that people need an easy way to any recipe, the availability of ingredients is also very important.
Now everyone knows the value of time and energy that gets invested in making any cake beautiful!
I think this pandemic has got many positive changes for the bakery business.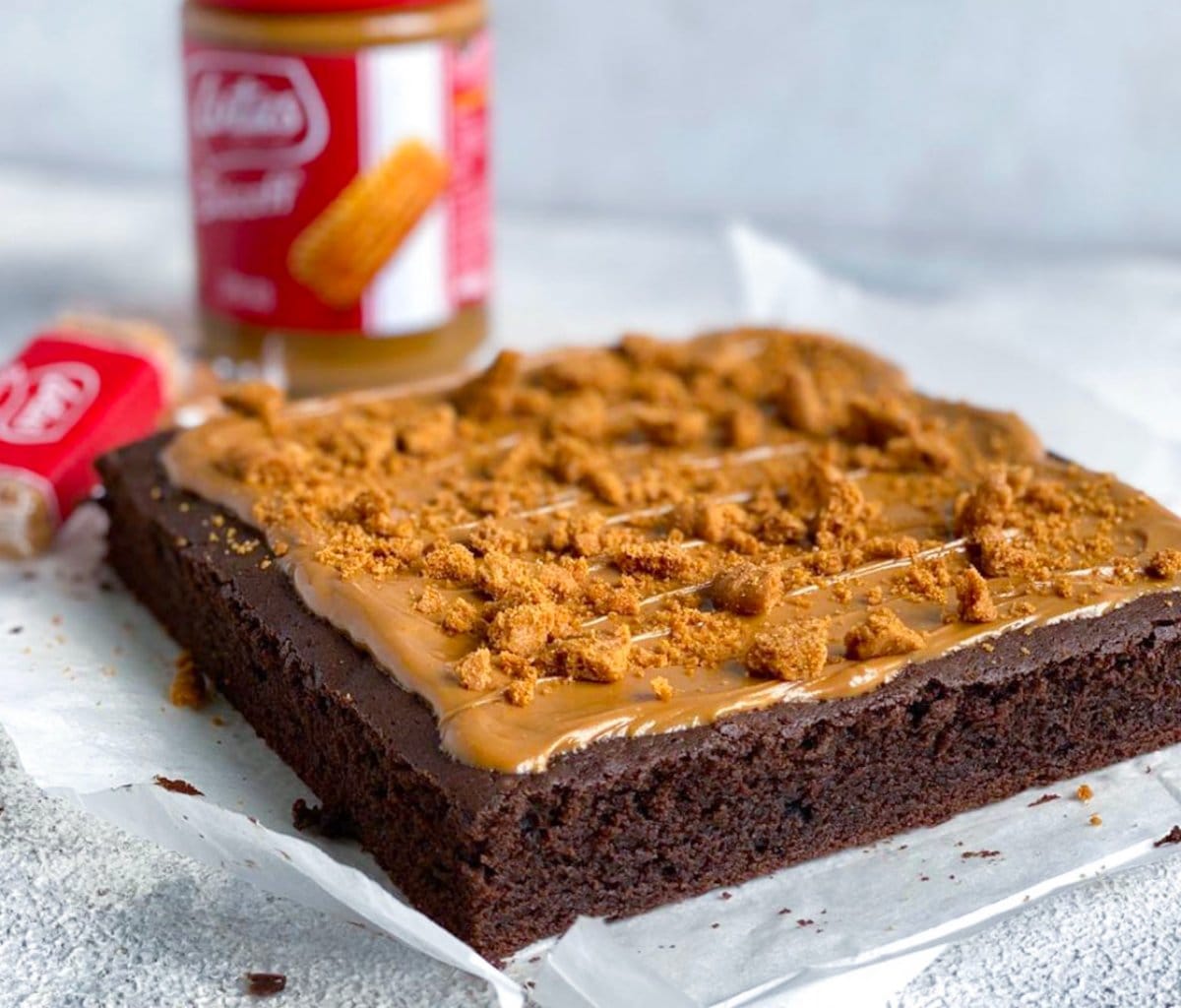 For the last few months, people have been trying to make everything at home. That's because of corona as you know. But it's not possible for everyone to bake like a professional and fulfill their food cravings to satisfy themselves.
People like more easy and quick food recipes. And I think mug brownie, mug cake, mug oreo cake, mug pizza these are some recent trends among YouTubers and Instagrammers.
They all are posting quick mug recipes that are easy to make for their audience. Even in my case, people liked all such quick and easy recipes which I love to call "jugaadu".
One dish I'll like to recommend is 5 minutes instant chocolate dessert!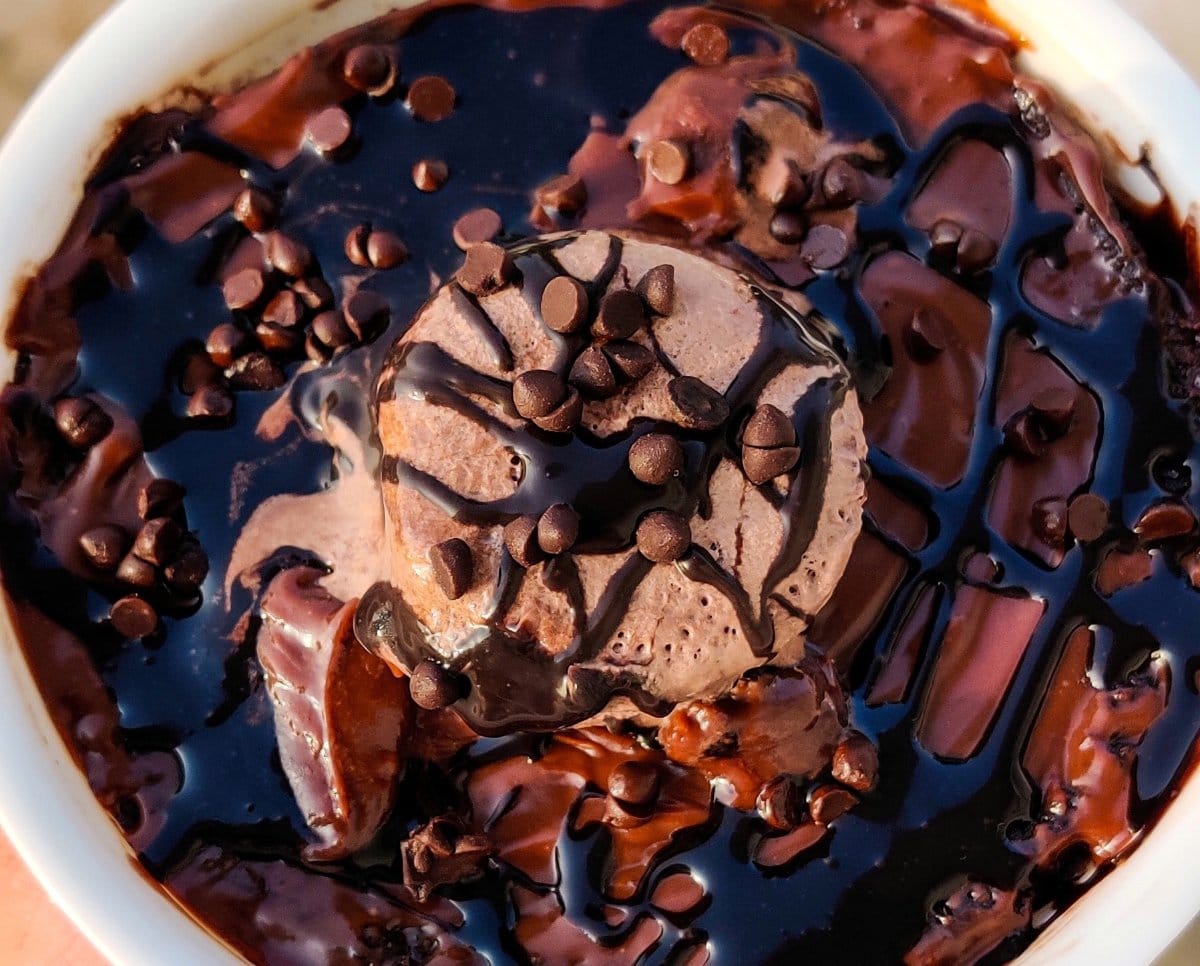 The two recent baking trends that I have come across in lockdown:
1. Minimalism:
Almost every person had tried baking a cake in this lockdown and you know apart from cravings, What the main reason is?
It is the use of minimum ingredients. In this lockdown, I have seen the trend of baking biscuit cakes which require at most 4 ingredients. You just have to add crushed biscuits, milk, sugar, and baking powder and TADAA! your cake is ready.
Earlier, baking used to be a difficult task but now with the use of minimum ingredients, it has become the easiest one. Mug cakes are also in trend which needs a little effort and gives you the greatest joy. They can satisfy your cravings in just a few minutes.
2. Alternative Baking Equipments:
There used to be a time when people thought baking can't be done if they don't have a microwave or an oven and that is why whenever they had to celebrate any occasion, they would prefer buying cakes from the market. Now, since lockdown didn't allow them to buy anything from outside, Is it alright to stop celebrating?
Of course not.
Be it a pan or a Kadai, People are using every possible equipment for baking which has made baking a very flexible job. Especially my mom who thinks that radiations emitted by microwaves are not good for health loves baking in a Kadai.
@curiousfoodieswanderlust
Lockdown time has been difficult for everyone on the planet and especially for the daily wage earners. It's a time that was only left to the imagination of fiction for various movie platforms. However, the human species never ceases to surprise themselves or innovate… AKA EVOLUTION.
Our heart goes out to all people in trouble, and we try to help communities and individuals we discover newer aspects of life determined to go on. However, as an individual, it has exposed many situations… Good and Bad…
Good being the humongous Indian middle-class hard-working families to be able to spend more time together. Along with spending time with the loved ones many of us turned to cook (even for the first time) especially, as a resort, when certain cravings set in.
As the days proceeded during the lockdown, most of us experimented trying their hands-on cooking and baking new things. Being said that, we never shied away as well to try our hands on a few new concepts at home, even after some initial struggles; particularly, Cinnamon Rolls, which my husband is kind of addicted to nowadays.
We noticed few baking trends as well along with the famous Dalgona Coffee making rounds. So here we go naming some of them:
Making Mug Cakes and brownies to satisfy those quick and midnight cravings.
It was amazing to see people making some delectable biscuit cakes with Parle-G, Oreo, Marie, and so on. Even I tried it but that much before the lockdown.
Baking bread especially a Banana Bread has also been trending which is easy and healthy and can be customized a bit with a few additions too.
Trying a hand to bake small chocolate lava cakes and cupcakes have also been noticed by us.
It's not just the case with desserts, there has also been a few hot and happening stuff going on in savories too. Since almost everybody loves pasta, things like Baked Mac n Cheese and Lasagna have been trending across the world too.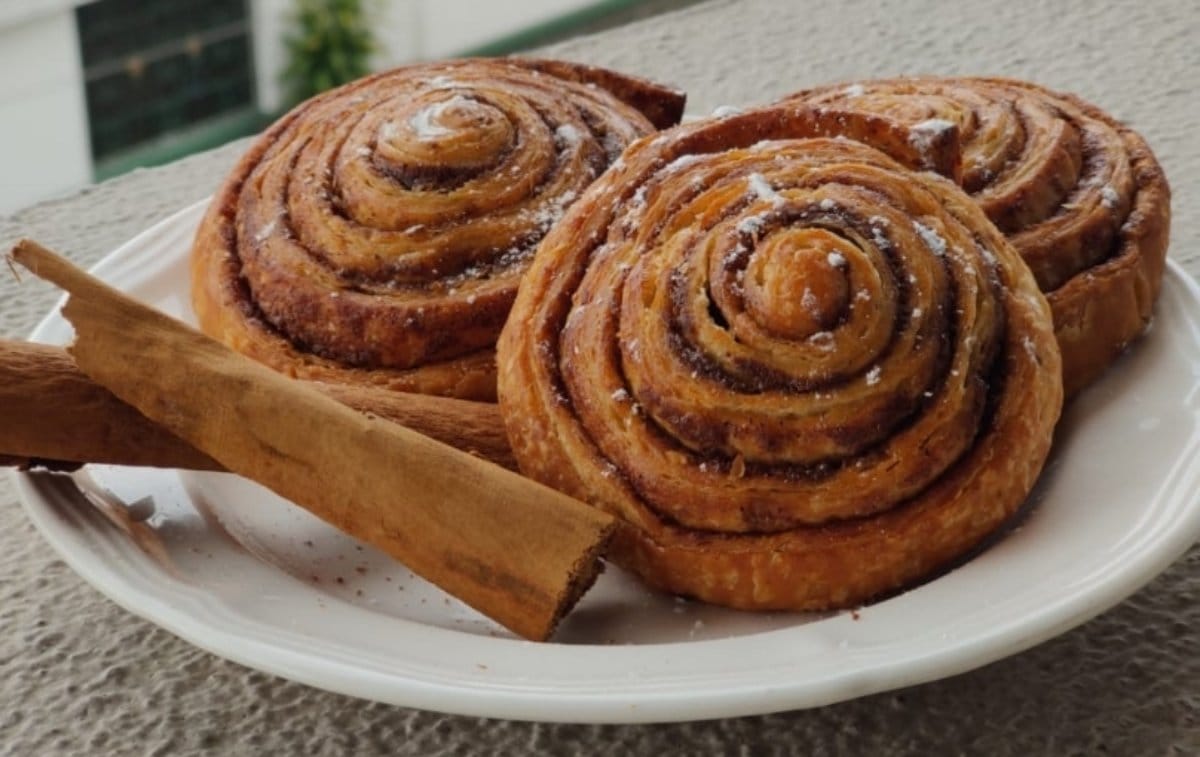 I am Manushi Kapadia, a 23-year-old Gujju girl who is a baker. I have run a business under the brand name of Baked By Manushi for three years now. And I have always been a foodie and had a sweet tooth for desserts. Plus, I have been extremely experimental with what I eat. It's been my dream for years to taste different cuisines and street food the world has to offer.
Like most of the girls, I used to help my mom with her kitchen chores and that time spent in the kitchen made me curious about the food in general. Later I found my happiness in baking and I have never stopped baking.
I always used to watch baking YouTube videos and got tempted. Inspired by those tempting videos on YouTube and wondering how they create such magic and that's how I started my baking journey.
When I started baking I used to try to recreate those recipes but eventually, I started to experiment with flavors and create my version of every recipe with a Baked By Manushi twist in it. All those variations and creations were tried and tested by my critics and well-wishers, my family, and a close bunch of friends.
Talking about experimenting, the trends in the baking industry have drastically changed. The food industry, due to consumer's constant demand for new forms of food and bakers' passion to experiment has changed the nuances of the industry.
Consumers have started to prefer home-made cake rather than a store-bought. They are open to new experiments in the category of desserts. Gluten-free and Vegan desserts are welcomed everywhere and not only by people who are vegan or allergic to gluten. To my surprise, they have loved it and the world wants to know more.
During this Pandemic situation, I have noticed that people want to be involved and careful in what they eat and from where they are buying those eatables.
People have loved the trends of Dalgona coffee to burrito bowls to mug cakes but one trend that I see which is here to stay for the log is Make At Home things which are safe, the whole family can be involved, easy to make and definitely eye-pleasing.
If people can make it easy and is tasty at the same time it is definitely going to grab attention.
My personal experience is making Make At Home cookie kits with a step-by-step guide for their customers so that they can make the cookies at the convenience and comfort of their home.
And the feeling of involvement is achieved by both the baker and the customer. I was motivated by @cupcakejemma, to curate these Make At Home kits. I started to bring in an eggless version and I also offer gluten-free and vegan options.
On the other side, I started another trend of half n half cakes. It is basically two in one cake or as a customer you can enjoy two different flavors of cake in one single cake.
As a customer, it is always good to get something extra and I guess that can strike a great deal for customers and you-as a baker to present your experiments.
So, experimentation with new flavors and eye-pleasing presentation is the key to connect to the customers and give them the best you have to offer. Bakers' should start pushing their best game and put their A-game forward to stay put together with customers' continuous change in taste and their willingness to experiment.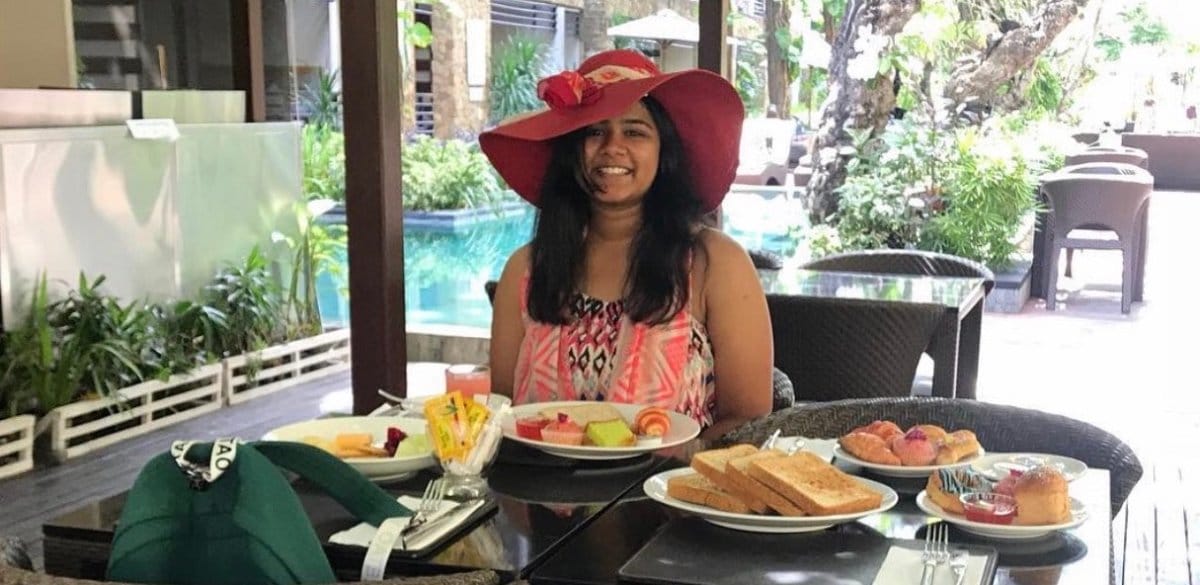 Don't use EGG, Go VEGETARIAN
During this lockdown, many people are trying healthier options in baking. One of the recurring trends is going all eggless and trying different substitutes for it.
Using these substitutes helps retain the same texture as eggs would have but also adds more moistness and crumbliness to the baking goods. Furthermore, there is no difference in taste for the end product. Following are the substitutes and their respective quantities you can use:
1 tbsp of flax seeds + 3 tbsp of water= 1 egg (cookies and healthy loaf cakes).
Yogurt (1/4th cup) + oil (2 tbsp) + hot water (2 tbsp) = 1 egg (cupcakes and cakes).
1/4 cup milkmaid = 1 egg (brownies).
1 tbsp chia seeds + 3 tbsp of water =1 egg (cookies and healthy loaf cakes).
1/4 cup of buttermilk= 1 egg (cakes and cupcakes).
Baking is special. I will say, it's a celebration, therapeutic & brings happiness, cheerfulness and lots of smiles on people around you. The aura & aroma running in the house, when your cake comes out perfect & soft, is magical.
Baking for your loved ones or for yourself brings a self of accomplishment and something to be proud of. That's exactly what I have seen my lovely followers expressing via messages and images of the cakes they send and are so proud of.
Baking requires years of practice to make it perfect and a lot of people are scared to try cakes & feel it's a lengthy process plus decoration the cakes is a challenge too, they feel it's better to order from a bakery for special occasions.
Post lockdown, a lot has changed, bakeries were closed, baking ingredients were not easily available.
I wanted to develop a No-Fail, hassle-free and healthy cake recipe with minimal ingredients, combine it with my easy frosting recipe which I have been making for years and is a huge hit at my home, as it's versatile & can be stored for up to 1 month in the fridge.
Tweens, Teens & anyone can make this easy recipe by themselves with minimal ingredients from their pantry & surprise their loved ones and make any usual day also special.
In April, post lockdown, I had posted my "Lockdown Chocolate Cake" recipe with 2 mins easy healthy frosting recipe, which became viral and a huge hit with 1.5 million views on Instagram in 1 month. Now it has 2.3 million views and still counting!
Why was it a hit and trending?
Easy, One-Bowl,hassle-free and No-Fail healthy cake recipe with easily available pantry ingredients. Made with wheat flour & jaggery option to make it sugar-free, eggless & no baking powder needed to bake the cake(as it was not available in the market during lockdown).
My "2 mins easy healthy frosting" was also a hit as it was hassle-free, made with easily available pantry ingredients & people could decorate the cake for birthdays, special celebrations during the lockdown for their loved ones and eat it guilt-free.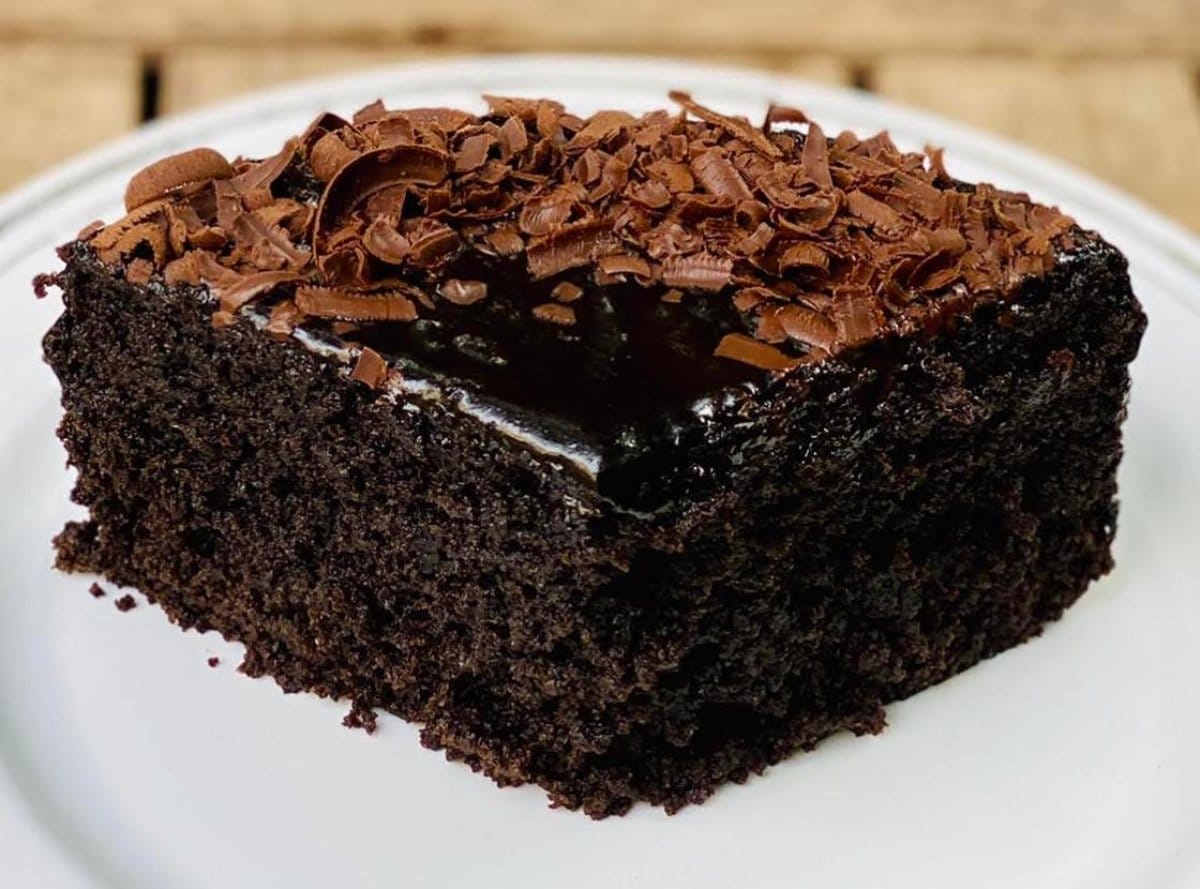 With the pandemic, most of us have had to be locked in the four walls of our house. I see this as a blessing for me because it is during this lockdown that I have been able to give my passion a name. A simple home chef, my love for cooking was visible since childhood. The lockdown gave me all the reasons to take it to the next level.
I experiment with a lot of recipes – most of them focus on Quick and Easy recipes that can be made without much hassle and are easy for those who do not otherwise enjoy cooking but have been forced to do it – thanks to the lockdown. According to me, this trend of Quick and Easy recipes has penetrated into the baking sphere as well.
While most of my recipes are savory, I decided to try something sweet yet something that doesn't require fancy ingredients and is not time-consuming.
I decided to see what is available at home and tried to create something out of those ingredients. It was a 2 Min chocolate mug cake made from biscuits, milk, coffee, and chocolate! Voila! Here is a perfectly moist cake, quick recipe, and you don't have to be a baker for it! The recipe is available on my Instagram page.
To sum it up, I really feel the trend of quick and hassle-free baking is picking up tremendously and the cherry on the cake is when you can do the same with things that are available at home itself.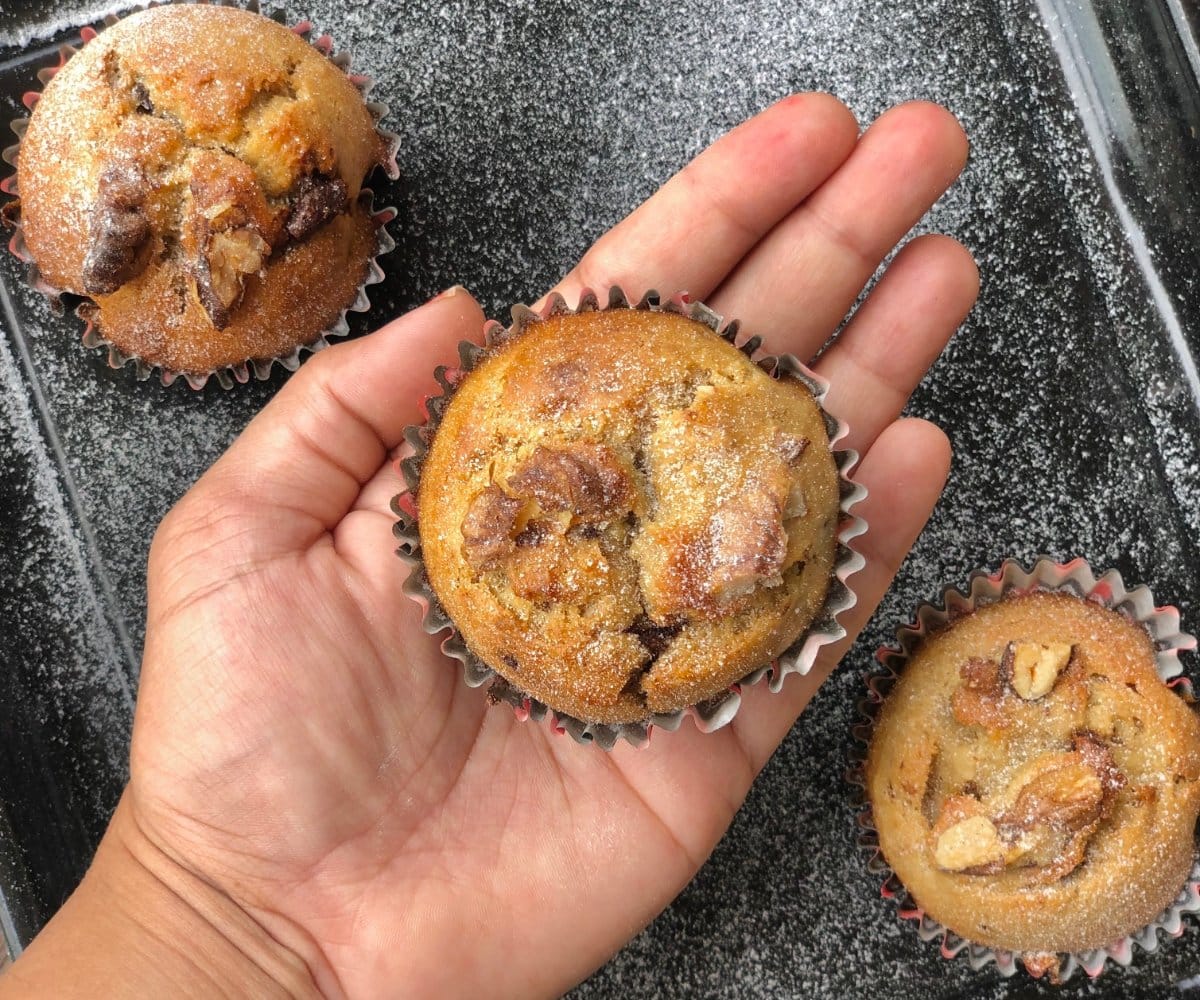 I had never expected such a pandemic to hit us all when we were living our day to day lives.
One of the many positive outcomes that have come out of this disease destroying the world is that I finally got out of my bed and started fulfilling all of my sugar cravings on my own surprise.
Many of us used to be couch potatoes but now we are finally going to the kitchen to cook or bake.
I have been a dessert person since childhood. Not to bake but just to eat.
Recently I tried my hand at baking and found it as a vast world where the opportunities are endless and it completely relaxes my mind and body.
Bonus point is that I get to eat these sweet delicacies.
At Delectable Delicacy, we share delicacies as well as reviews on some of the best home bakers and cafes of Chennai.
With so much time in hand and all restaurants and shops closed due to Covid19, our love for food made us all step into the kitchen. The Internet is buzzing each day with new recipes but the most trending ones are the deserts.
My favorite is baking cake/Cupcakes using Oreo biscuits. It's so easy that anyone can make it with just a few ingredients and that's the reason this trend got viral. The best part about it is the taste which is no less than a professionally baked cake.
I have been experimenting and baking different types of chocolate cakes using Oreo and each one has come out very well. I suggest you definitely try baking Oreo cupcakes.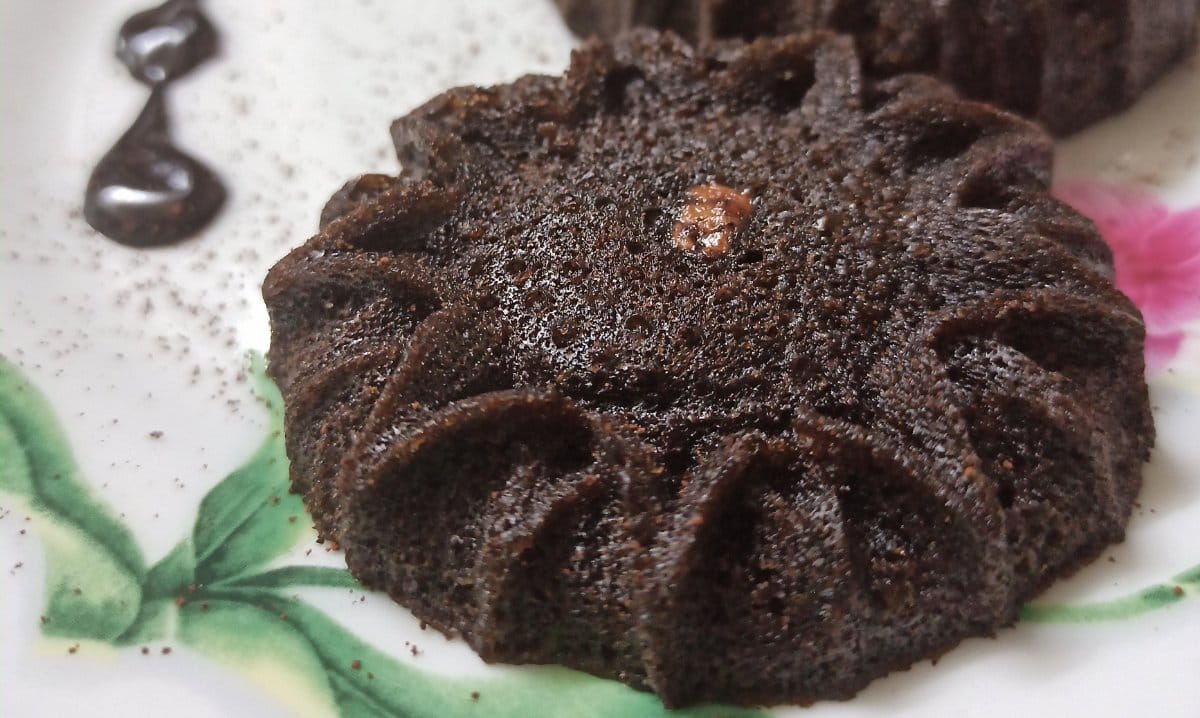 If we talk about the highest tried recipe during the lockdown, without a doubt there's one distinct name. Dalgona Coffee. But let's be honest, it wasn't as tasty as it was aesthetic.
But there was another trending thing that was just as good in taste as it was in looks. Yes! Baked items.
CAKES. DONUTS. DESSERTS. Things come and go, but baked goods will always have a special place in our hearts. From youngest to eldest everybody loves desserts. This lockdown in particular closed all our favorite cafes and restaurants.
And hence we took it upon ourselves to satisfy our cravings. And we saw the rising trend of baked food during the quarantine. Some of us tried it for their kids, some of us tried it for the kid in themselves!
f I talk about me, I am a huge fan of donuts in particular. You get to try so many different flavors by various top-ups and customization. And the basic donut remains the same! Easy peasy. And there's no doubt about their deliciousness. Ahmedabad has no dedicated donut shops. And no one else other than TGB serves them as far as I know.
It was fuel to my otherwise already burning desire for some baked goodies! So let's not worry about this pandemic and get ourselves going with homemade recipes.
I love baking but probably I wouldn't get so much time doing what I love the most due to the daily work schedule. This lockdown definitely polished my baking skills, so in my spare time, I tried easy chocolate mug cake, vanilla cake, chocolate chip cookies, pizza from scratch, and whatnot.
Baking is fun, easy and most important there are multiple categories in baking so one can try hands-on any simple recipe and come up with a simple short recipe! Good luck
Baking is an art, and during this lockdown, I have come across so many recipes but pizza made from scratch and also the chocolate cake made from cookies and oreo was hyped on Instagram no doubt the chocolate lava cake.
I have come across so many such profiles, posts, IGTV recipes, and DIY hacks – the most trending baking dish was undoubtedly chocolate lava cake easy steps and a lot of other substitutes to make those delicious cakes.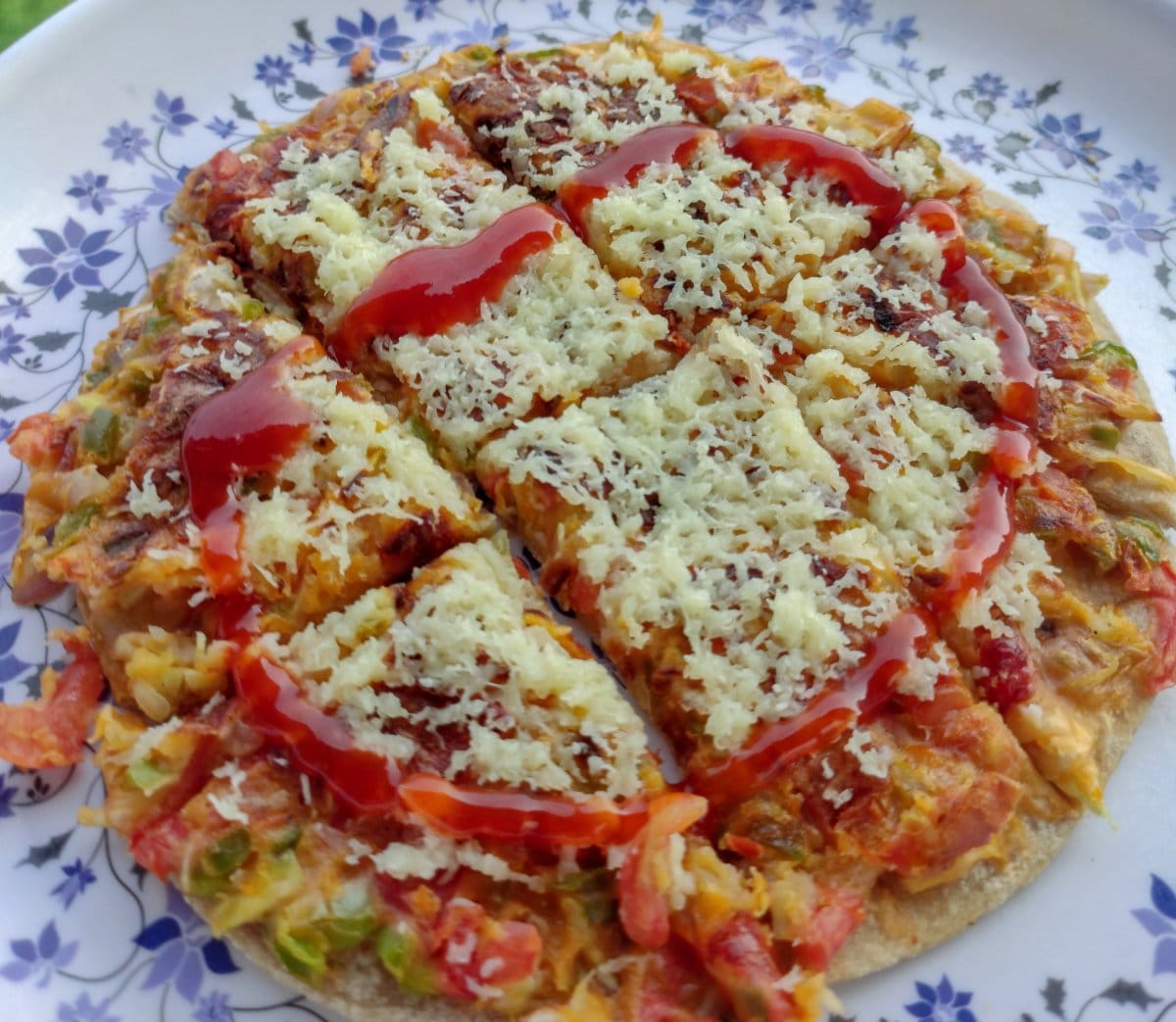 Quarantined Indians have inclined to the custom of baking and cooking in a big way post lockdown. The emerging trend of baking bread and mug cakes has shown a sharp spike post lockdown.
Since the end of March, when India went into lockdown, there has been an acute spike in searches for all sorts of recipes, but 'How to bake banana bread' has topped the list. Quarantine appears to be an ideal time for people to undertake ostensibly scary projects like learning how to bake bread. People have realized how easy it is to bake.
At-home bakers are looking for recipes that require low prep and low mess. 'How to bake bread without yeast', and '3 ingredients cake recipe' have become preoccupations, to the point, where baking has become a therapeutic medium to destress and overcome the blues in the time of crisis.
For a quick chocolate fix, the Mug cake trend has taken the internet by storm. People were so desperate to have that cake that they finally gave in to the trend of mug cake. In less than 5 minutes with store cupboard ingredients, one can quickly satisfy their sweet tooth. A super fluffy and moist cake that to in a mug, what an amazing way to satiate those cake cravings!
People like bread recipes and baking tips that require fewer ingredients. And very simple and tasty.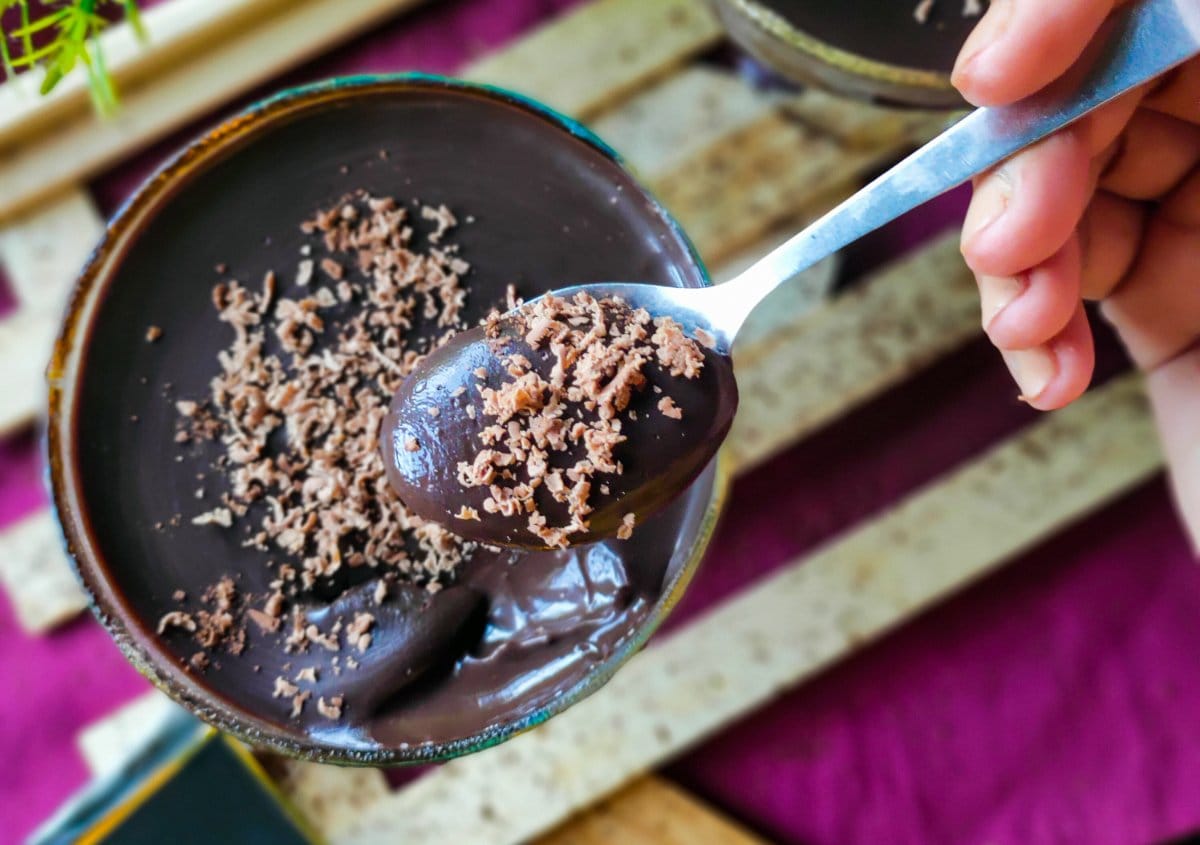 To me though baking has been India since very long ago, but limited to richer households due to affordability of baking equipment. But in recent times I am seeing a huge shift of interest in the baking of almost every class of society in India towards baking.
It's trending for a reason. With people starting baking in pressure cookers and newer techniques of baking, I see people baking from home more frequently now.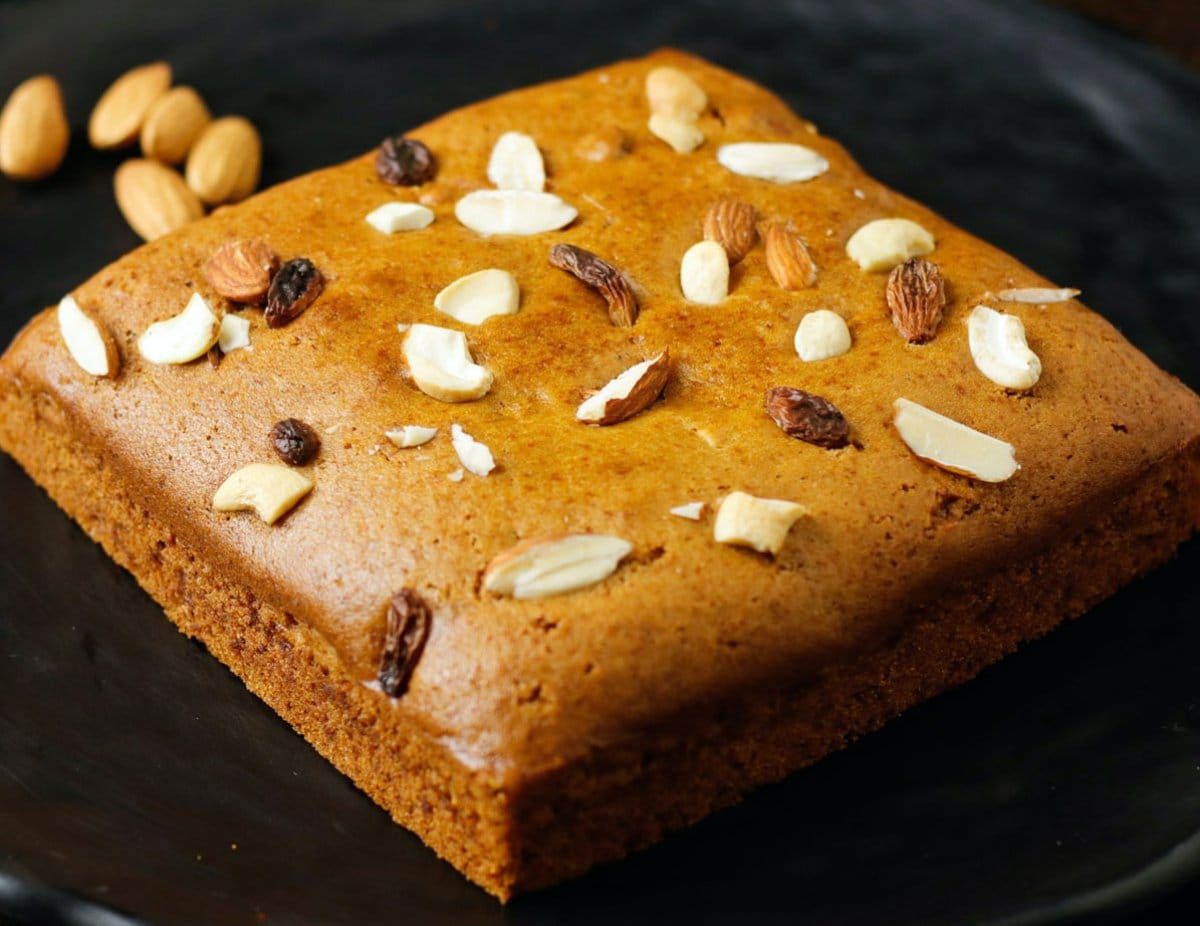 Lockdown – A Blessing in Disguise
There's no doubt that amidst the COVID trauma, we all have spent a gala time staying back home with our families and for our families. What started with a panic of staying home for who knew how long, gradually moved forward to Spamming Of the social media with 'Netflix and Chill' stories. In no time, short and quick food videos floated across TikTok Trends with interesting recipes and soon the baton was passed on to detailed IGTV and Youtube Videos. All this went just like we order Soup, Snacks, and then the main course followed by a Dessert.
Lockdown produced more homegrown Masterchefs than any culinary school could do in such a short time. Every other house had something interesting to share on their plate and of course on their social media handles.
Well, this came in trends too. Just because nobody was allowed to go out, hence and urge and craving for some street food was obvious. Different types of Chowpati food was tried which gradually moved to a different type of baked products as well.
Rather, a huge hike was seen in passionate baking. Introduced with Instant Biscuit Cakes, which were seen popping out on every alternate person's story since it was an easy hack found with minimal ingredients and absolutely no time required. Less than 5 minutes and you could have a chocolaty and gooey cake next to your plate.
We too were found guilty of trying many versions of such cakes amalgamating the ingredients with different toppings and premixes.
Cookies were made using different types of flours like Wheat, Ragi, and Oatmeal which were super delicious and Crunchy.
Another invention we baked in our oven was a No-Flour-Bread. Yes, you read it right. A loaf of bread was baked with Soaked Oats and a couple more ingredients but Flour.
Day after day, week after week, trends kept changing. And we were now craving for something that only professional bakers could bake and big bakehouses could sell. But, we made our way to it.
It was a cheesecake we had been longing for. And since no bakery was delivering it, we found a hack and got the ingredients to bake one on our own. And Voila! We made it through and baked a slightly different version of our innovation.
We baked a Cheesecake Yoghurt which turned out to be absolutely amazing. It was extremely delectable and as cheesy and creamy as we wanted. And we also added a fresh strawberry extract and flavored it likewise to try another variation a week later which we presented in small shot glasses.
It's always fun while you work passionately in the kitchen and you tend to try different innovations with the known recipes and produce unique versions on your own.
That is why we call this Lockdown a Blessing in Disguise.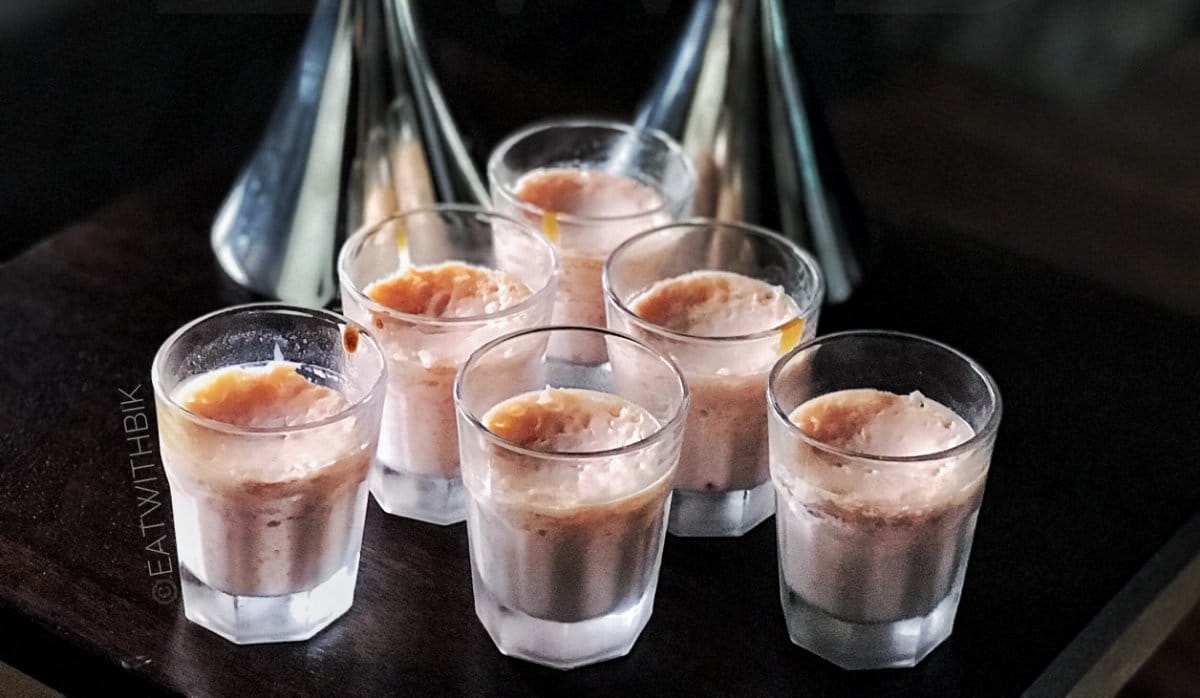 ---
Learn simple baking hacks that make a big difference
Baking is a forgotten joy that many people disregard. Although it might seem too much of an effort, the real art of baking gradually turns us into thoughtful people. Baking gives you the opportunity to be more cognizant.
Baking from home is the best thing we needed during these hard times.
The precision needed while baking, eventually reflects in every other dish we cook. We need to jump over the fact that baking is not only about biscuits and flour. Then will be more thankful for how things have arrived on our plate!
Isn't it amazing how a single cooking technique can discover so many dishes? The cake doesn't only contain biscuits or flour but also the love and cherishable moments. Melting cheese inside the oven can put an extra inch of a smile on so many faces!
Hats off to all the bakers to bring a smile on our faces.
Let us know your thoughts in the comments.