Just got a very new, shiny flat screen tv to adorn the walls of your living room that has not a single problem with the picture quality? Well, thank modern technology for that, but unfortunately, the wonders of technology relating to the modern-day TV pixel advancement does not extend to the sound quality. You can undoubtedly blame physics for that. Though how can you make the sound quality better for once and for all.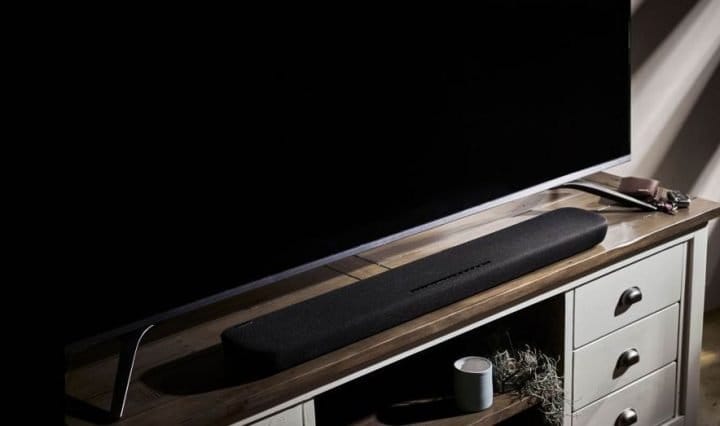 No doubt that a good movie session or gaming assembly will be less than satisfactory if not accompanied by a great sound system to accentuate the experience. And if you have issues related to the audio incapability, get working with the following tips and troubleshoot the whole matter.
1. Get Soundbars
There is presently no sound issue that can not be solved by a good soundbar collection. Soundbars provide an exceptional sound quality that is otherwise not available with the speakers of a thin tv.
Though the small packaging, soundbars are more efficient in producing surround sound so as to give you above par audiophile kind of sound. As usual, technology has a vast sea of options, but when confused, and also limited by a budget, you can visit the Helptochoose website to find the best soundbar under 200 dollars.
2. Make Use of Desktop Speakers
Another totally under the budget option to get the best sound experience is to get desktop speakers. They are quite compact to place in smaller spaces and do not hoard up the entire area.
With the advancement in tech today, you can opt for optical input speakers, that when placed near your tv give quite an impressive improvement on your otherwise dull sound quality.
Desktop speakers also come in wireless fashioning and ables you to save all the cable-clutter, which is unquestionably a plus. Speakers with no optical input can also be made use of by utilizing the auxiliary input.
3. Invest in Surround Sound
Now that we have taken into notice speakers concerning less budget and lesser space, it is time to go a bit more exclusive and premium. So if you have some space to spare from your big living room without having to worry about echo, surround sound speakers will prove to be the best companions for your tv.
When paired with a great av receiver, along with taking into consideration your blu-rays, surround sound speakers will bring you the home theatre experience. And you will have to agree that this quite an improvement on your regular tv sound.
4. Install Bookshelf Speakers
In-wall or on-wall speakers can bring a noticeable change in the sound system of your tv. Though they can be a bit costly, the investment will keep you entertained with the sound quality for a long time.
Joining a pair or even a bi-pair of bookshelf speakers, mounted either in-wall or on-wall with your av receiver, is bound to establish itself as a great improvement in the sound quality of your tv.
You can not enjoy your flat screen tv experience until and unless you have a sound quality to match. All you got to do is your bit of research, and soon have a tv experience worth envy!