As a PRO gamer and influencer, you might share your gaming videos and content on various social media platforms. If even after posting consistently when you don't get enough engagements on your posts, that means something isn't going right. 
If you believe in the gaming content you share, then it must be the hashtags. Indeed, on social media, the right hashtags could promote your post quite effectively. 
To make the most out of gaming videos, in this post, we are sharing with you the best hashtags to use on various social media platforms. So, let's check them out.
Youtube Hashtags For Gaming Channels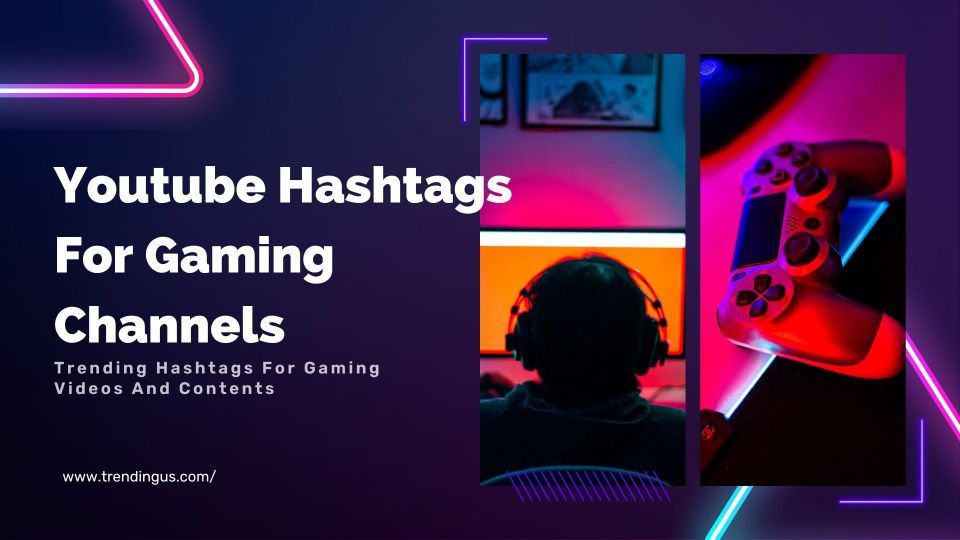 Well, if you're looking for the best youtube hashtags, we have a separate article. Here we are sharing all the trending hashtags related to gaming alone. Here are the best hashtags to use in your gaming videos on youtube.
#Game 

#Games

#Gaming 

#Gamer

#Ps 

#Playstation 

#Videogames

#Gamingcommunity 

#Gaminglife 

#Cod 

#Nintendoswitch 

#Gamingmemes 

#Fortnitememes

#Twitchstreamer 

#Ps4

#Pcgaming 

#Youtubegamer 

#Gamertag
Also read: Trending Snapchat Hashtags
Popular Instagram Hashtags For Gaming
Instead of using what hashtags you think are right and picking them randomly, why can't you have your list? These are the perfect gaming-related hashtags that you can use on Instagram. 
#Instagaming 

#Gamersofinstagram

#Gamerlife 

#Instagamer 

#Pcgamer 

#Gamingsetup

#Gameplay 

#Pubg 

#Videogame 

#Esports 

#Twitchstreamer

#Instagamer 

#Esports 

#Instagaming 

#Gamingcommunity 

#Pcgamer 

#Retrogaming

#Gameplay

#Gamerlife 
Gaming Hashtags For Facebook Posts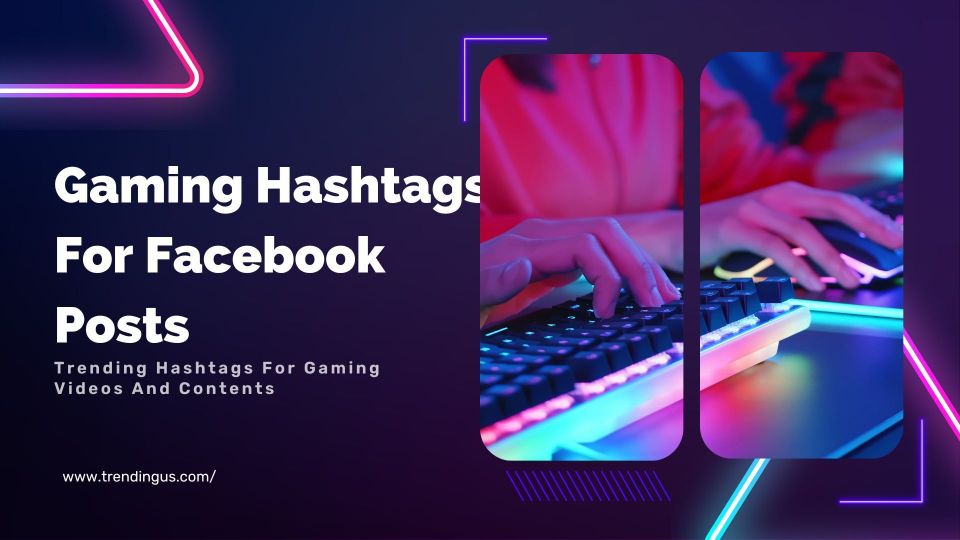 Being a popular social media, on Facebook the hashtag does work, and that can categorize your post into the right list. It will make it easier for your audience to find your content using the right hashtags. Plus, it makes engaging posts, as it targets the right audience. 
#Gamerguy

#Gaming 

#Gamingpost

#Gamingphotography 

#Gamingmeme

#Gamingislife 

#Gamingsetups 

#Gamingchannel 

#Gamingrig 

#Gamingnews 

#Gamingchair 

#Gaminggear 

#Gamingaddict 

#Gamingfolk 

#Gaminglaptop 

#Gamingforlife 

#Gamingstation

#Gameready
Also read: Popular Hashtags for Instagram Story
TikTok Hashtags For Gaming Videos
If you want to go viral on TikTok, your choice of hashtags does matter. For your gaming-related posts and videos, have the perfect list of gaming hashtags on TikTok. If you're not using them, you can have these hashtags for next time. 
#Gamingclips

#Fyp 

#Movement 

#Xdefiant

#Viral

#Trending 

#Callofduty

#Gamergirl 

#Gamerguy 

#Pcgamer 

#Gaminglife

#Girlgamer

#Gamersunite

#Gamingmemes

#Gamingcommunity

#Gamingroom

#Gamingposts

#Gamingkeyboard
Best Hashtags For Gaming-related Posts
We've checked the hashtags on popular social media platforms, and now let's have the ultimate hashtags for every gaming content. These are the most general and target hashtags that most PRO gamers and influencers want to add to their posts. 
#Xbox 

#Twitch 

#Fortnite 

#Pcgaming 

#Progamer

#Gamers

#Xboxone 

#Gamergirl 

#Nintendo 

#Gta 

#Callofduty 

#Streamer

#Anime 

#Fortniteclips 

#Retrogaming 

#Gamingpc 

#Battleroyale 

#Warzone 

#Pubgmobile

#Modernwarfare 

#Fortnite 

#Fortnitecommunity 

#Xboxgamer 

#Twitchgamer 

#Pcgamers 

#Ps4gamer

#Boardgamer 

#Gamergram
Check out this ultimate list of trending YouTube hashtags to boost channel views.
Final Thoughts
When you have a youtube channel dedicated to Gaming, leverage social media platforms like Facebook, Instagram, or TikTok to promote your channel. And, while posting there, you need the relevant hashtags with you. As you now have a list of the best gaming hashtags, that will save you time to search for them every time when you share a new post. 
We hope with this post, we help you in the same way. You can bookmark this post for future use, as well as stay tuned with us because we'll update this list soon.