If you're a fitness freak and often share pictures from your workout session, this post is for you. Because here we are sharing the best fitness captions for your Instagram post and reels. 
Whether you want to share your regular exercise selfie or it's for your fitness business, pictures aren't always enough. The perfect captions as per the mood and posts are the ones you need there.
With this list of fitness captions on hand, you no longer have to think of what to write in your Instagram post as a description. We have done the hard part for you and sharing with you the unique and perfect captions for your fitness-related posts. 
Best Fitness Captions For Instagram Posts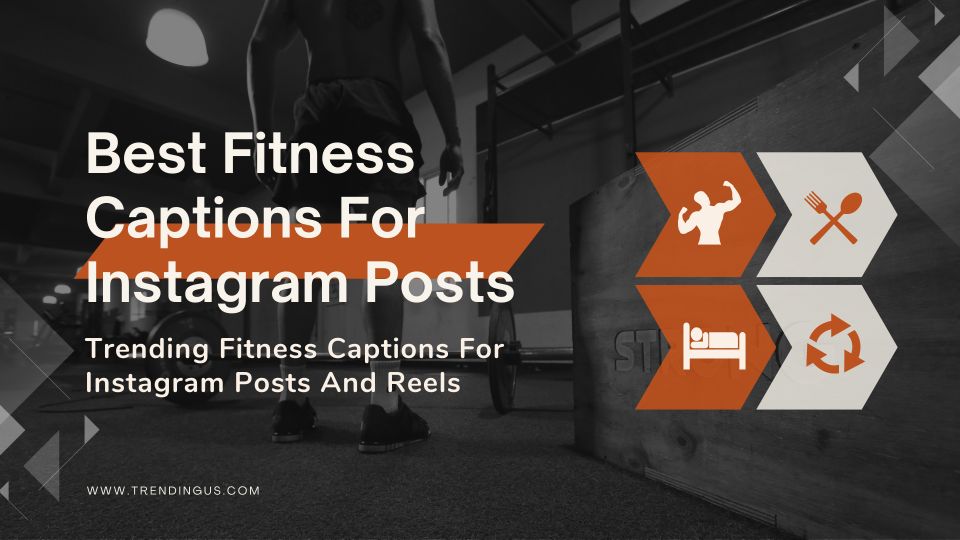 If you just started taking your health seriously or are a fitness freak, posting your pictures doing work out on Instagram also the chores now. When you feel writing captions for your posts is even more challenging than a workout, here is the best list for you. 
Don't do it for anyone, do it for yourself.

Who also believes that physical fitness has a direct connection with mental fitness?

Everyone wants to look strong but I do it more to feel strong.

Sometimes you need to be hard on yourself, that works out for you. 

The older I get, the more exercise set I will follow. 

If you're not taking your health seriously, I won't take you seriously. 

I know that's not easy, that's why I love it more. 

Start slow, and make it consistent, you don't have to do it all together. 

you may be thinking that exercise is for your body, but it's for your soul. 

Meet me after six months. I know you will see me as a different person. 

The only ups and downs in my life are squats. 
Also read: Fit Comments For Workout Posts
Savage Fitness Captions For Instagram Reels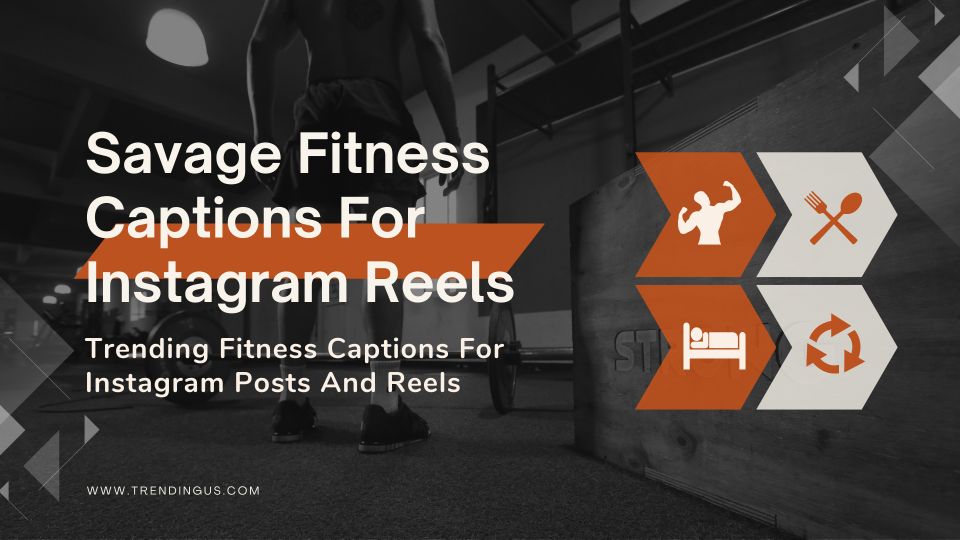 You enjoy working out and there's no excuse you allow in between. When instead of sharing just pictures when you share short videos like reels, here are the perfect fitness captions on Instagram.  
The only way to impress me is with your fitness. 

Show me your workout and I will tell you who you are. 

A good workout brings good times. 

Do it at a gym or at home. Just do it. 

You don't always need heavy equipment, a mat is enough. 

Start today, right now, you will thank me later.

If this pain makes you feel good, we're the team. 

You're not part of the race, it's just a journey, remember that. 

The best exercise is always yet to come. 

I don't want to show off, if you believe that, I don't care. 

You're stronger than you ever know you're.

The pain you're facing today is the real one. 

Whatever you do, just be ready for it another round. 

Never force yourself, but if you can do it, do that. 
Instagram Captions For Fitness Goals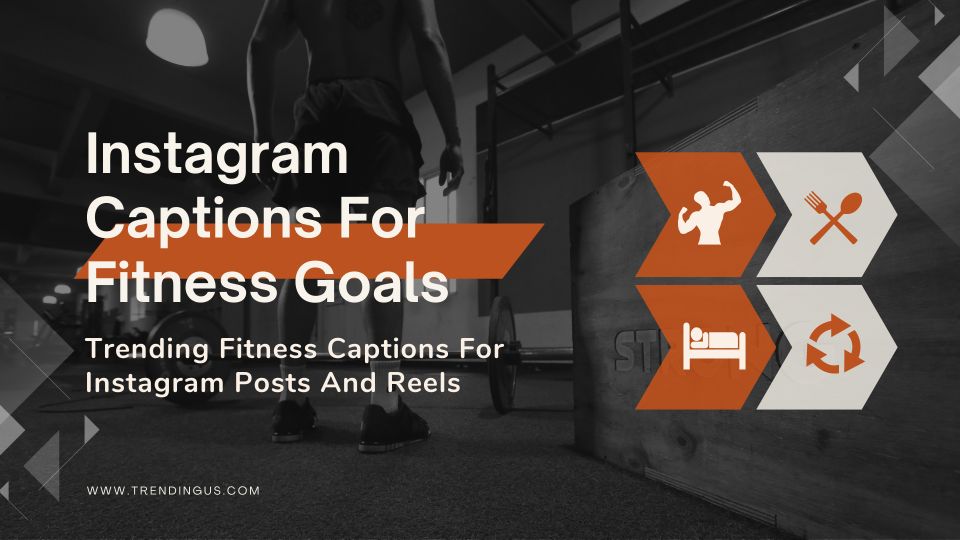 If you're working out really hard and just set a fitness goal for yourself, doesn't matter. You're just taking your health and fitness seriously matters above all. To keep you focused on your goals, we hope these captions will help you in some way. 
It will be going to be hard, but you will feel tough due to that. 

No therapy is as much as effective as my workout session. 

If you've done taking pictures for your Instagram, let me do some exercises. 

Workouts and fitness taught me how to be patient and get stronger. 

It's the process of transforming myself into all new me. 

Push your limits, you can do extra rounds that you don't know. 

When it comes to fitness, I cannot accept any excuses at all. 

Stay strong brother and sisters, it's hard but required. 

If this doesn't hurt you, you're not strong enough. 

Not one can motivate you to go to the gym, only you can do it.

Some like extra sleep; I am just ready for the extra round. 
Also read: Best Workout Hashtags For Instagram Reels
Funny Fitness-Related Captions For Instagram 
Are you interested in some fitness captions that are not just too hard but hilarious? Here they're. It's fine to share some jokes and humor about fitness. When you got no idea, have these funny captions for the same. 
You can continue your sleep, I'm just overly serious about my fitness. 

Stay dreaming, stay sleeping. My dream comes true at the gym. 

Just studying and getting grades are not enough, I want biceps, too. 

Hey fat, guess what, I'm about to get rid of you. 

Those who go to the gym and excises never do anything stupid. 

My aim isn't the six packs or any, I just want to do it. 

The fitness time is my happy hour. 

While everybody wants to look perfect, I just want to stay fit. 

I might have problems, but not a single one stops me from working out. 

The only shortcut I take is to way to my gym. 

You might have been sweating, but I feel proud due to that. 

I have given up too many times, this time I just want to experience new. 
Motivation Fitness Captions For Instagram 
You've finally fought your laziness and started going to the gym regularly. But, the challenge has just begun and you need the motivation every single day. To keep you and your followers motivated with your fitness posts, here are some good captions. 
Going to the gym and working out is the way to break your limits. 

You've quit so many times, this time I wish you don't. 

Take your health seriously, because only you can do it. 

You have to push yourself not to pressure, but to take good out of it. 

Take care of yourself, your body, and your mood. You can do right. 

The more exercise you do, the more positive you will feel. 

I know you don't have to do it all, but this one is all for you. 

You get stronger with every challenge and limit you cross. 

If this gets tougher means you're getting stronger. Believe that. 

Whatever it is, I know I must do it and I will do it at any cost. 

If you train like a beast, sure you're the real beauty. 
Also read: Trending Instagram Hashtags For Gym
Short Fitness Captions On Instagram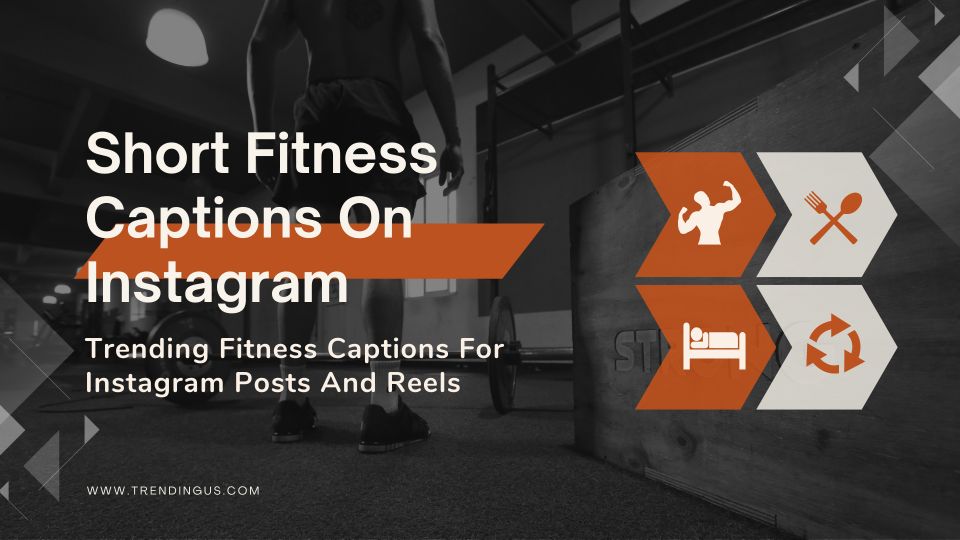 If this is for the quick Instagram selfie or a regular post streak, when you run out of ideas related to the right captions, you can have these. Here are the short but perfect Instagram captions for fitness-related posts. 
If fitness gives you attitude, it's a good one. 

Never let anyone break you, even yourself. 

Don't show me your followers, but your fitness route. 

Only I can work on myself and no one else. 

Wake up. Eat. Fitness. Sleep. Repeat. 

No pain anymore. Just gains. 

I just want to be greater than I'm. 

The tough mode is activated. 

I'm no party animal, I just go to the gym zoo. 

The tougher you're on yourself, the stronger you become. 

If you're consistent, you never will be the same. 

Hustle for money and muscles are the real ones. 

Working on yourself, because you can't do it for others. 

You go for six-pack; I go for the eight one. 

Shortcuts will never give you good results. 

Go to the gym only for yourself. 

With every heavy lift, I feel myself improved. 

Never waste a single minute of your fitness route. 
Final Thoughts
When you're running out of time or ideas, regarding what captions to use for your fitness post, have this post handy. All these captions are on point based on your fitness goal and mood. If you're in a fitness business, influencer, or about your regular selfies, we hope with this post we have provided you with the fitness captions you need for your Instagram posts.