When it comes to complimenting eyes, do not limit your comments to only 'nice' and 'beautiful'. There's a lot you can say about someone's eyes. It goes from their natural eye color to how their eyes suit their personality. Also, you want to make it a memorable remark.  
Everyone is gifted with unique eyes that tell their stories differently. 
So, it does not matter if you want to admire the beautiful eyes of your partner or if it's about to leave comments on someone's eyes on social media, do it the most unique way possible. 
In today's post, we share the best compliments for someone's eye which are truly captivating and you are just lost in it if you see it for the first time or see it every day. 
Sincere Compliment Girls' Eyes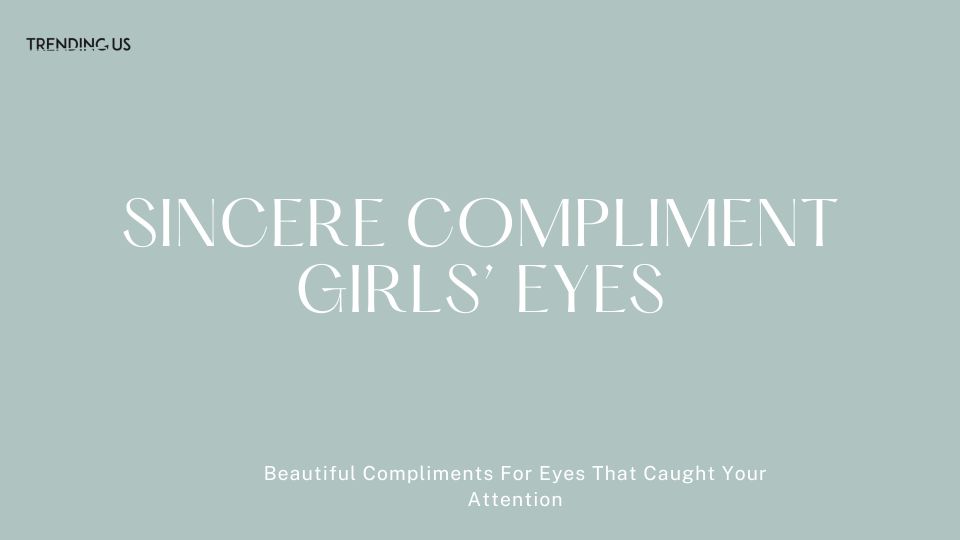 This girl may receive a ton of compliments about how her eyes are so beautiful and so on. But if you want to stand out with your compliments and want to get her to take you seriously, these are the ways to compliment her eyes.
I wish I could stare into your eyes, but that won't be right.

Looking into your eyes makes me forget about the rest world. 

Your eyes are so pretty. I'm falling in love with them.

I love your eyes and they match your face very well. 

Eyes don't lie and that's why I always look into it. 

Keep talking and don't stop, I just want to see your eyes more. 

Your eyes are so pure that it has a direct connection to your soul. 

When I see your eyes I see you and me together in the future. 

Every time I look into your eyes, I feel like I'm in love again. 

Don't get me wrong, but I wasn't listening to you, I was into your eyes.

You have pretty deep eyes. Every time I look at it, I just fall into its depth. 

I like to watch your eyes for hours. It is so healing and makes me forget everything.
Also don't forget to check these great comments to share on girls' picture.
Great Compliment For Eyes Of Guys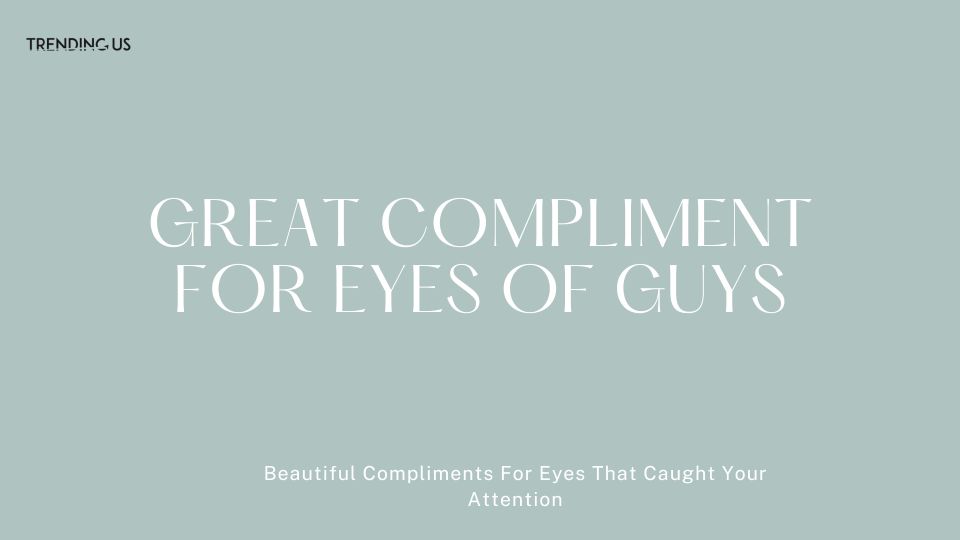 If a guy's eyes are so deep and it trying to tell some stories, let him know that you are lost in his eyes. In your compliments, you share that you like his eyes and also mainly what is special about them as you notice them for the first time. 
Man, you got great eyes, so lucky you are. 

You don't have to tell jokes you can just make me smile with your eyes.

Those who said eyes are the door to the soul, now realize why they said so.

Your eyes are so deep just like an ocean, I want to dive into them forever. 

Will you just shut up please, I'm so busy looking into your eyes. 

Please never cry, your eyes don't deserve tears but joy. 

I don't care how many hours, I can look into your eyes, just don't be scared. 

Your eyes take me to the fantasy world and I just love that. 

I see the reflection of my life in your eyes. 

Your eyes say everything that I wanted to hear. 
Special Comments For Eyes Pictures On Instagram
When you are trying to compliment someone's eye on social media, your comments need to be more engaging and personal. it's the first time you met this person online and seeing their eyes have your attention, so this is how you describe how beautiful that is.
The best thing about you is your smile with your eyes.

Your glasses make your eyes look even more beautiful. 

I have never seen someone who has such gorgeous eyes. 

People might have looked at you again just to witness such beautiful eyes.

So crystal clear eyes you have. You must be special to have it. 

If there is an award for the best eyes on Instagram, you'll win that for sure. 

I can't decide if the picture quality is so pure or if your eyes are simply great.  

Your beautiful eyes make me stop scrolling Instagram and just stare at it. 

What is special about this picture is your eye color is simply perfect there. 

I wish I could swim in your eyes and explore its beauty. 

Never knew eyes can be so beautiful until I have seen yours. 

Don't get me wrong, but I want to get lost in your eyes.
Make your praises count with these, best compliments for boys .
Unique Compliment For Brown Eyes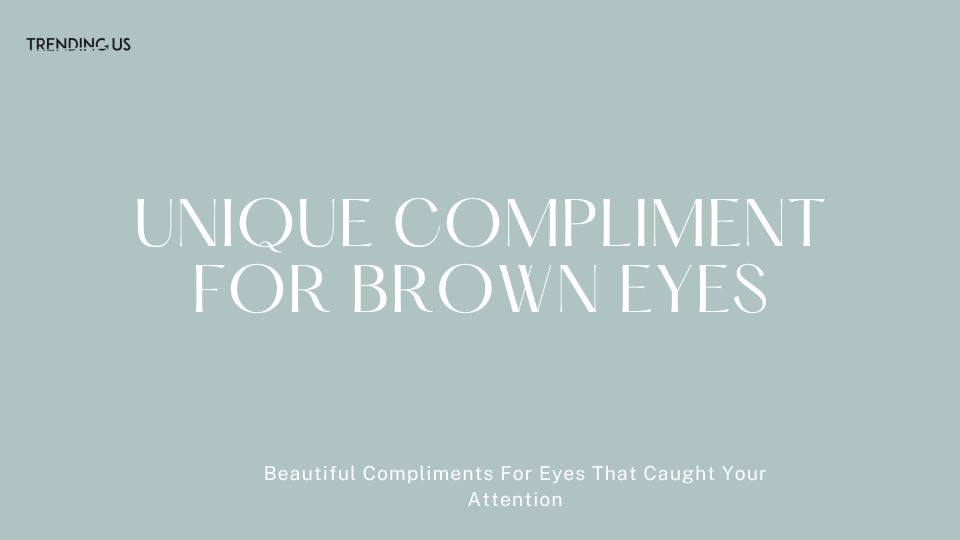 Well, people with brown eyes are of course unique. Not just their appearance they look unique, but even their personality also. If you closely know someone and you want to share some unique things to say considering their eyes, say this. 
I meet many people with brown eyes, but your one is just different. 

You've had my attention from the day when I look into your eyes for the first time. 

Oh my god, your eyes are so gorgeous, I have never seen this closely. 

You must be lucky to have this, others must find perfect lenses for this. 

So, how do you feel about having the most amazing eyes on the planet? 

I want to have eyes like yours, I can pay you if you're ready to exchange them. 

Sometimes I feel so jealous that you got brown eyes and not me. 

Your brown eyes make me have similar lenses so badly. 

It is your eye color that makes you look so amazing in your picture. 

Seriously, I've no words to describe how much I love your brown eyes.
Best One-word Compliment For Eyes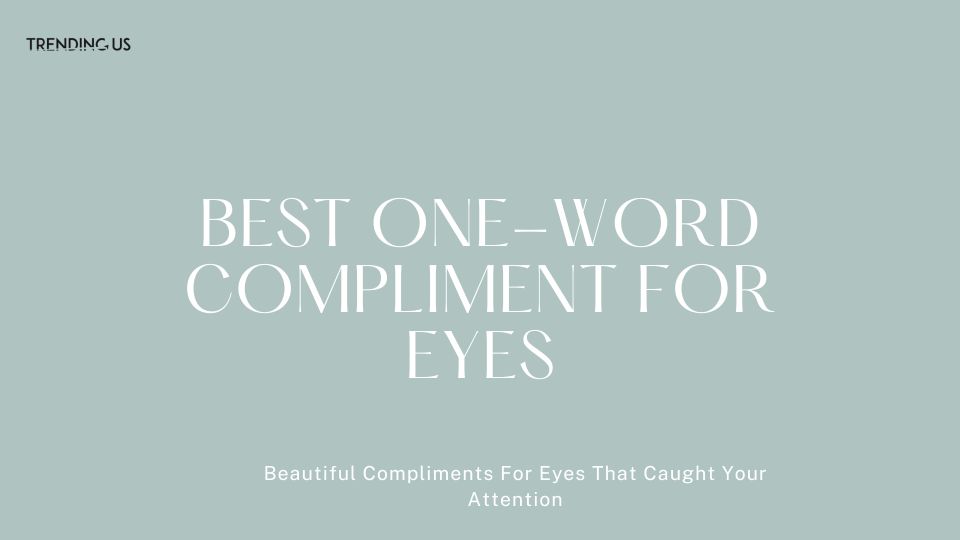 Those you don't know in person or when this is to comment on someone's eyes on Instagram, keep your comments shorter. You don't want to sound too much when complimenting. So, these words to add to your compliments start from 'your eyes are just…'
Stunning

Gorgeous

Deep

Beautiful

Sparkling

Kind

Gentle

Pretty

Intense

Peaceful

Healing

Pure
You also want to read these one-word comments to write on Instagram.
How Do You Compliment Someone's Eyes? 
Well, complimenting someone's eyes never always have to get into that deep. All you can do is just share what you feel after your eyes connect and how their eyes make them so unique. 
Some people prefer to compliment their eyes by comparing theirs with some famous personality. That's also one way, but as you want to make them feel truly special, give personal compliments. it's about making them aware that they got gifted eyes and of course, they're lucky to have them.