Personal Vlogs videos are the most common youtube channel niche. They are cost-effective and easy to create. But, in reality, they are quite more difficult than they sound. To keep the audience entertained, vloggers need to talk about interesting video topics. 
It's truly appreciative to leave some nice and good comments on vlog videos to personally thank them for such great efforts.
Such a nice gesture actually helps them to feel motivated, it gives them the confidence to keep doing their best work. So, let's take a look at some of the best comments you can leave on vloggers. 
Best Comment for Vloggers
Well, youtube is not the only vlogging platform. It could also be Instagram, Facebook, or twitch. So if you want to leave some better comments on such vloggers on any sites, here are the perfect ones for you to leave.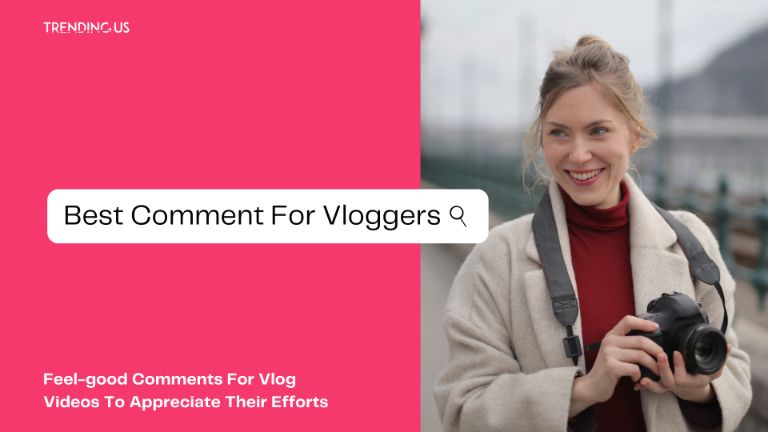 I'm such a fan of your work, and it inspires me a lot. 

Thanks for this eye-opening video. 

I like such kinds of videos, keep them coming. 

Waiting for your videos for so long. 

I seriously don't have enough words to thank you.

You're doing great work, my friend, truly appreciate that.

Such life-changing advice you've shared here. 

Totally agree with you on that part. 

You're one of the quality vlogging channels worth following. 

Love what you do here, thanks for the great advice.

How come your every vlog is so creative? 

You put your best efforts into making this vlog look perfect and it is.
If you're also owning a youtube channel, you might need to read this list of the best youtube hashtags. 
Good Comments for Vlog Video
You really want to appreciate the creators' efforts and the important message they've delivered. Especially when you want to comment on a vlogger who usually talks about career advice or motivation, here are the good comments to share with them.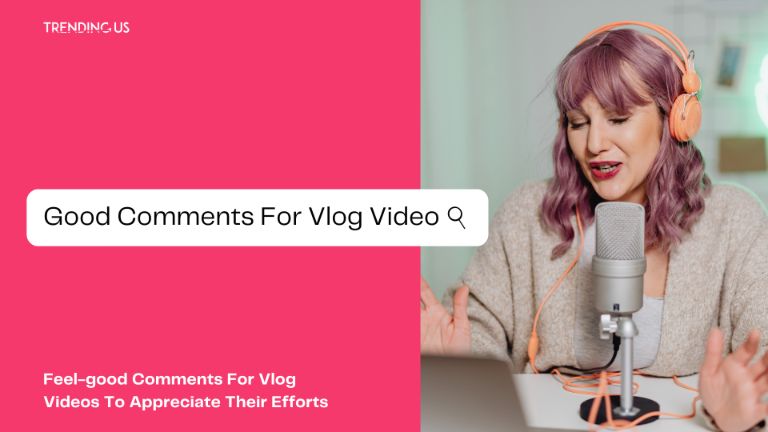 Whenever I want to feel inspired I recheck one of your videos.

Thank you so much for your advice and tips. 

It's been a tough day for me, but this video inspires me. 

You have no idea how much I learned from this video. 

The quality of this video is truly on the other level.

The video is great but have you bought the new camera or what? 

Your videos never fail to make me feel more confident. 

This is my favorite channel that I like to watch on TV.

Well, this video has completely changed my perspective.

I'm grateful for your content to help me focus on life.

If you mind that I take some inspiration from your videos. Sorry, but you're too good. 

Keep doing the best work, I like how you take us on a tour with you.
Check out this article for some Youtube channel ideas, if you plan to start a new one.
Positive Comments for Vlogging Channel
As a creator, you really know how tough it is to create content and be interactive with your audience. And, as part of the same community when you want to appreciate the new vlogger or someone just starting out, you can leave positive words like these to encourage them.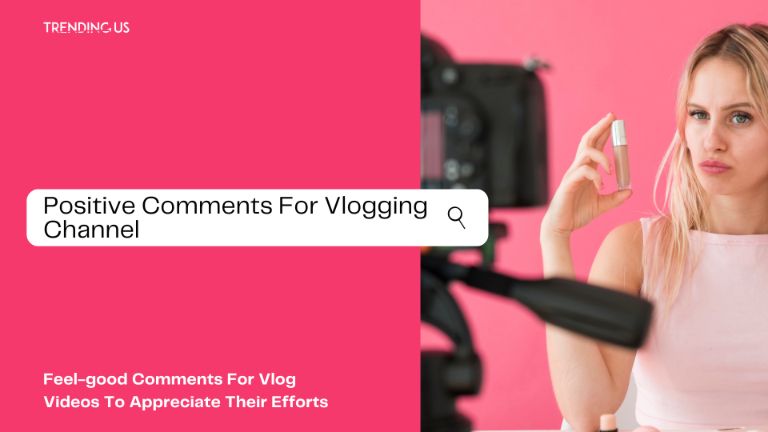 I can see the improvement with your new videos. Best of luck.

You've come up with a new and impressive concept. 

Don't listen to haters, they are never going to change. 

Next time, I wish you also work more on video editing. 

Keep doing your best work, nothing else matters. 

Wow, you have quality content. Don't forget the thumbnail, too.

If you need any help with video making, feel free to let me know. 

I think your channel has great potential, keep working harder. 

Congratulations in advance for your first 10K subscribers. 

Your video quality is impressive, which software did you use?

The level of progress I see here truly amazed me. 

Another successful vlogger in line. Keep it up, buddy.

This excellent vlog is indeed taking us to places.

What amazing and refreshing content.

Following your channel from day one and I'm impressed with your content. 

I have never seen such an awesome vlog like yours before. Great vlogs.

This is by far the best vlog channel on this platform. And, I mean it.

Your vlogs never fail to impress me. I enjoy your content a lot. 
Vloggers' life is not as easy as everyone thinks it is. As a fellow vlogger or as an audience, you certainly don't want to discourage them with your negative or mean comments. Make sure to leave positive and supportive comments for vloggers out there. 
You can certainly thank them for getting them out of their comfort zone or sharing the valuable experiences that help you in many ways. And, you show your appreciation by writing some good comments on their videos.