With traveling abroad becoming more accessible, there are lots of must-visit places across the globe. Amazing pockets of culture can be found, all different from the last. Vacation spots in Quebec offer an entirely different experience compared to Toronto, yet they're in the same country. Here are some of our must-visit summer vacation spots for this year.
Italy 
The allure of Italy cannot be matched by any other place when it comes to romance. Rome has history, Venice has art, Milan has a modern vibe, Tuscany has wine, and pizza is found in Pisa and has its own vibe. Avoid visiting in midsummer when the heat is oppressive, so you can enjoy the parks and promenades without melting your third scoop of gelato before you can finish it.
Colombia 
Medellin offers immersion into art and culture, while Cartagena is a seaside city combining history with the allure of the sea. Colombia is constantly rising on the list of must-visit countries for curious travelers. Its name originates from a city built on hills, so it is often referred to as the "City of Eternal Spring." It's perfect for those looking for an outdoor summer party in Medellín, of course. Cartagena's Old Town, filled with colorful colonial buildings and cobblestone streets, takes you back in time to the 16th century. There are also plenty of white-sand beaches nearby that are never overcrowded.
Monaco 
Paris is a special place in summer if you've never been. Alternatively, if the Seine sunset picnics have exhausted you, consider Monaco. In this tiny independent city-state on the Mediterranean coast of France, there is a sense of international spy-ism. Enjoy gambling at upscale casinos, tasting local cuisine at La Condamine market, or strolling along the boardwalk as you admire Monaco's seaside and hillside scenery.
Jamaica 
Just a hop-and-a-skip from the East Coast, you can disconnect for a moment in Montego Bay, the capital of Saint James Parish. Summers are hot, but they also provide some of the most breathtaking beach days, sunrises, and sunsets. The many shores of the island, including Doctor's Cave Beach and Walter Fletcher, are great places to explore when you're not reading the latest beach book. In addition to snorkeling and scuba diving in Montego Bay Marine Park, you can also take advantage of the protected waves.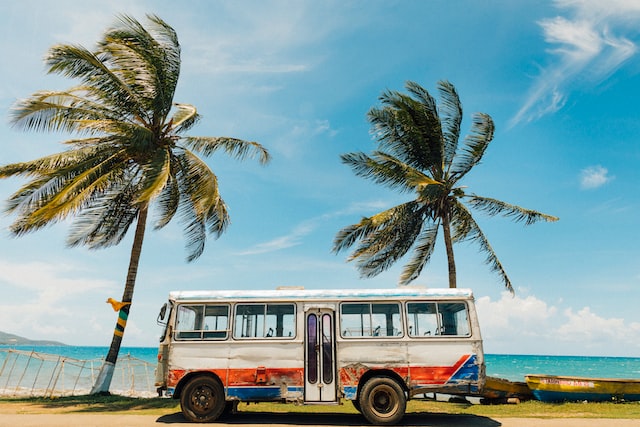 Machu Picchu 
Though more tourists visit Machu Picchu during the summer, it's also the best time to see a clear blue sky and rolling green hills. Hiking the Inca Trail or taking the Inca Rail are both great options for seeing this wonder but be sure to spend some time acclimating to Cusco's altitude before beginning your journey. This picturesque Peruvian town, nestled atop a hill that lights up at night, is home to a bustling local market and countless alpaca stores. If you're undecided about whether to scale Huayna Picchu – the mountain in front of Machu Picchu with sweeping views. We promise it's well worth it.
Nicaragua 
Learn to ride a wave in Nicaragua or have fun experimenting. The waves here are notorious for being one of the most challenging hang 10 locations for both beginners and experts. Tucked between the Caribbean Sea and the Pacific Ocean, this Central American country does not require a filter. The picturesque views give you everything from volcanoes to lakes making for the very best sunset snaps.
Napa Valley 
A win-win for all, a trip to California's wine country helps not only the individual but also those affected by recent wildfires. By stimulating the state's economy, visitors can vacation worry-free, knowing they are giving back. For a whole summer season of sun-drenched, alcohol-fuelled days, the Napa Valley region outside of San Francisco has sunshine and foodie-approved cuisine. Sip your way through Festival Napa Valley in July for a variety of wineries producing their best vintages.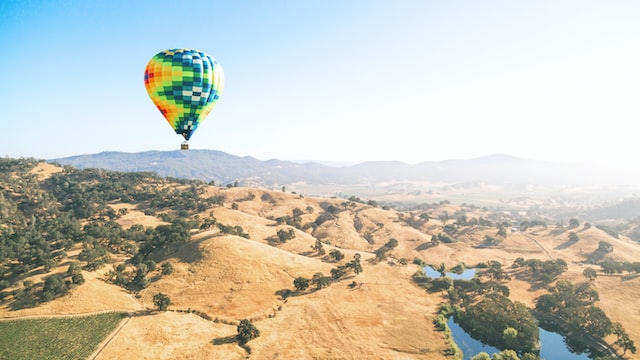 New York City 
Most New Yorkers would agree that summer isn't the ideal time to visit the city. Most people in the summertime seek any chance to get out of the concrete jungle, be it due to the heat trapped inside skyscrapers or an inflow of tourists from all around the world. The upside, though, is that visiting New York City at this time of year encourages travelers to get a taste of what it's like to live here.
Also read: Trending USA Hashtags on Instagram to Use
Mexico 
If you're looking for a last-minute getaway, consider heading to Mexico's all-inclusive resorts in the fall or winter. Because of the super-high heat of July and August, hotel rates are lower, as are one-way domestic flights. Begin your trip to Mexico City to explore the ruins, fly to Los Cabos for a luxurious beach vacation, visit Punta Mita for some delicious seafood, get your Instagram on in Tulum, and end it with a few nights on beautiful Isla Mujeres.