It always seems that, every time we watch a cartoon, there's always at least one episode based on a casino. Then, when we grow older and go inside the casinos, these cartoon characters on our slots, like the best slots to play on 32red.
Why do we see cartoon characters on our slots, and why are there cartoon episodes based on casinos? Let's see the connection and find out why cartoons and casinos collide with each other so often. Without wasting any more moments, let's dive right into it!
Cartoon Characters On Slots: A Controversial Issue For Many Areas
Whether we're going to a brick and mortar casino or an online casino, there are loads of colourful lights and characters enticing us. Some of these colourful characters are from the cartoons we've grown up watching. When we're at a casino, we can expect to see classic cartoon characters like Betty Boop and Popeye on our slots.
However, some people take issue with cartoon characters appearing on slot machines. As early as 2001, jurisdictions in Nevada banned cartoon characters appearing on slots due to target audience issues. The Munsters, a live action show, was approved since it was considered more nostalgic towards older audiences.
Nevada isn't the only to have an issue with cartoon characters on slots. In 2020, the UK Gambling Commission banned cartoon characters on slots for the same reason as Nevada.
The UK has restricted more than cartoon characters on slots. Slots machines in the UK based on nursery rhymes and films can be fined a hefty amount.
What does this mean for slot machines? Though more areas are regulating them appearing on slots, we're still able to meet these classic characters when we have fun at the casino.
Cartoon Episodes With Casinos
Every time we watch a cartoon, it always seems there's at least one episode based on a casino. We've seen plenty of old cartoon shorts themed around casinos, but there are also episodes from modern cartoons based on casinos.
So, let's check out these cartoon episodes with casinos involved in them.
Adventures Of Sonic The Hedgehog
Loosely based on the video game character, many fans will remember a famous level with a casino theme– Casino Night Zone. Thus, it's no surprise to see a casino-based episode in the blue blur's first cartoon adaptation.
In "High Stakes Sonic", Dr. Robotnik builds a casino with every game rigged, making all the sheep villagers lose and work for the villain as slaves. It's up to Sonic to save the day by winning these rigged games and free the sheep.
The Simpsons
The Simpsons has been one of most popular shows of all time since 1989, so of course there's going to be a few casino-based episodes.
One episode has characters like Reverend Lovejoy, Ned Flanders, and Marge Simpson earn some money at one to repair their church. In another episode, Mr. Burns opens a casino with Homer dealing blackjack cards as an employee there. Marge, Homer's wife, has a blast playing the slots.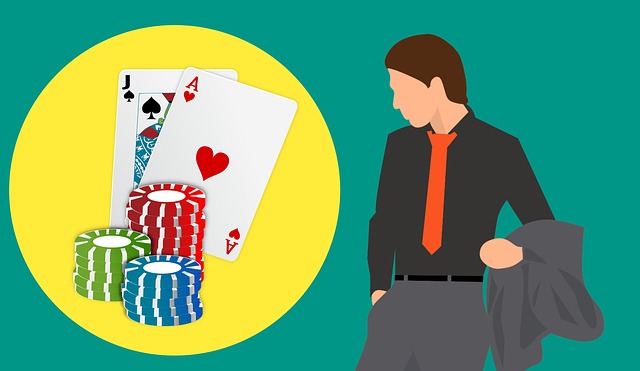 That's All, Folks!
When we watch a cartoon, there's always at least one episode based around a casino. Maybe that's why there are loads of cartoon characters on slot machines. Either way, these two topics have a tight bond that's not breaking any sooner.