IS A MAID SERVICE WORTH IT? – FIND OUT HERE
Cleaning your home is definitely a huge responsibility, but it's also an even bigger task to accomplish. What usually begins as a desire to tidy up and clean your home, can often turn into hours of endless scrubbing and polishing. Sometimes you even end up not getting any cleaning job done. We all live busy and hectic lives. More often than not, we would rather use the time to clean for doing other important things. Here's how house cleaning and maid services can help you save both time and energy:
WHAT IS A HOUSE CLEANING SERVICE? 
House cleaning services include thorough dusting, vacuuming, sweeping, mopping and wiping of various surfaces present in all of the rooms of your home. Whether its the kitchen, bathroom, bedrooms or living areas, hired professional house maids will make sure to get every nook and cranny looking spotless and pristine.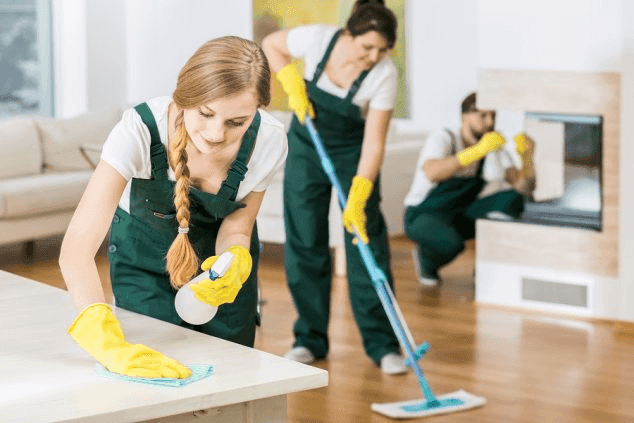 Each cleaning company also offers various types of specialized cleaning services, so it's up to you to decide which service you think your home needs. If you're looking into a more rigorous type of cleaning and tidying up for your home, you can opt for a deep cleaning service that will provide more careful and top to bottom treatment. Perhaps, you're getting ready to move into a new home? You can also hire a cleaning service that is dedicated to help you prep your old house as you move out. Or maybe you're just looking for something simple and easy to get your usual home cleaning done. You can also choose to book a regular cleaning service that will provide your home with standard cleaning procedures.
Whatever cleaning service you decide on, don't hesitate to let them know if you have other specific standard cleaning requirements as well. A professional house cleaner will gladly comply to get your money's worth!
ARE MAID SERVICES WORTH THE MONEY? 
Hiring a cleaning service may seem like such a luxury. And although it requires you to spend a little more money compared to DIY cleaning, having an experienced and well-skilled maid can get the job done much faster and better than you think you can. Essentially, you're hitting two birds with one stone while also knowing how to spend money wisely!
When looking for the right cleaning company to get your home looking clean and pristine, you want to make sure you have done enough research. Look into what specific types of cleaning services different house cleaning companies offer to its customers. By doing so, you can have a much clearer picture of how valuable and beneficial maid services can actually be.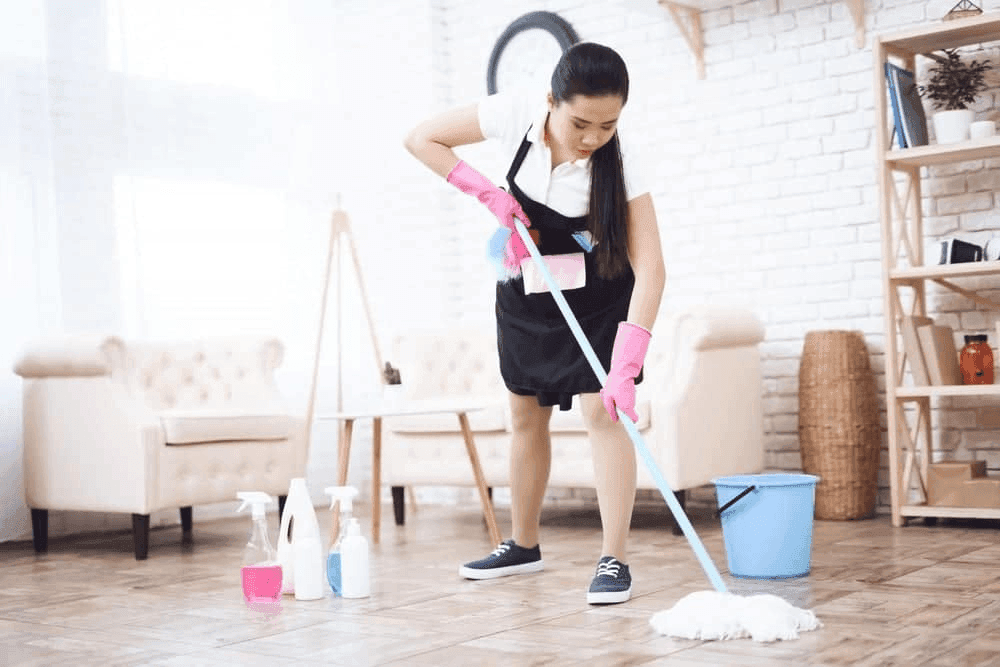 WHAT YOU SHOULD CONSIDER BEFORE HIRING A MAID SERVICE?
Cost
The best maid services out there will offer their customers an affordable yet professional cleaning service for your home. If possible, ask for a detailed estimate of costs, so you can save money and so you know how much to charge for a certain service.
Time
Most companies will offer regular and deep cleaning services depending on your preferred house cleaning schedules. Typically, they will offer have one-time, weekly, or monthly scheduled visits and others will have an hourly rate charge. So consider the type of service and the time it takes to accomplish each.
Think to yourself: Will cleaning be as quick as the time my husband spends watching a basketball game or will it take more than half of my day when I could be using that time to focus on other priorities? This can help you weigh out your options and know the cost-benefit of booking an appointment for a house cleaner.
Efficiency 
A professional cleaning company should know how to do things the right way. Their employees must have to be well experienced in the field of home cleaning. The best cleaning companies will train their maids well enough to provide its customers with only the best and quality home cleaning experience. Efficiency is also about being able to provide a cost-effective service.
Professionalism 
A professional maid service can be measured through its easy-to-deal with transactions and bookings, to their guaranteed skilled staff and employees who have gone through background checks, down to the details of their house cleaning processes. Essentially, the availability of their maids and services is another indicator of competence and professionalism.
Trust and Safety 
You want to make sure that the house cleaning service you hire is trustworthy. Look into cleaning companies that prioritize their customers' safety and security. Additionally, they must be transparent about their cleaning process, equipment, and products to ensure you not just a     clean space but also a healthy home environment.
Reputation and Recommendations
Consider looking into other customers' recommendations and ratings as these are easily accessible on the internet. Use these bits and pieces of information to help you decide on which cleaning services to choose from before setting your appointment.
So now that you know your money's worth, maybe it's just about time that you give professional home cleaning services a shot. Your fresh and clean house awaits! Just let Modern Maids be that professional cleaning company to offer you only the best and quality service today!