Dilemma about what to choose when you have Plenty?
Okay let me start by an example, an incident which most probably must have happened with everyone, and yesterday it happened with me too! I was out in mall rummaging a birthday present for one of my closest guy friends. The options were huge..and by huge I mean HUGE! Do guys actually use these many things…? I was so confused.  According to me, an ideal gift for a guy is a handkerchief (because I personally get enchanted towards guys who carry a handkerchief with them at all times, it's a pure sign of a gentleman!) But LOL. I also know it would be too obscure. Then I thought about a T-shirt (Duhhh every guy wears a T-shirt) but thoughts like which brand, which color, what SIZE should I buy that he would adore. We have so many options nowadays!  I dropped the idea for a t-shirt and thought of something uni size such as a wallet or a perfume. That's better, isn't it? Again both of these things have such wide option range to choose from. It took me 3 hours to pick an ideal gift (confessions of a shopaholic!)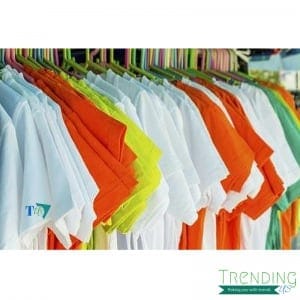 I hope my point stands vindicated now. We live in a whole wide world which gives us an abundance of alternatives!  If we step out of our houses to buy even a FMCG product such as bathing soaps, we have around 101 options. Did you know Hindustan Unilever Limited (HUL) is India's largest FMGC Company which provides more than 35 brands?  Now we can only imagine how many options do producers and marketers give to its consumers to discern from!  This problem of plenty ranges from a tiny hair pin to luxury cars to buying houses and even beyond that! We have ample of alternatives to choose from in the same market segments. Daily as new products keep on launching…. the dilemma keeps on increasing!
[dropcap size=small]A[/dropcap]s a co-consumer, I have only one suggestion to deal with this problem of plenty… buy the first thing that fancies your eyes… the first thing that truly touches your heart… Do not let your mind question your heart's decision. Trust me, that's the ideal and apt thing for you…!!!