Did you know that 40% of women suffer from hair loss to a certain extent? Although there are different reasons that women might suffer from losing their hair, there are a few ways to get healthy natural hair.
We have our top hair tips below to help you keep great-looking locks.
9 Healthy Hair Tips That You Wish To Know It Before
1. Shampoo the Scalp
Instead of washing the entire length of your healthy natural hair, concentrate on washing mainly your scalp. This is a great way to avoid damaged hair because when you wash your entire length it can create flyaway hair that becomes coarse and dull over time.
Washing the scalp will get rid of the oils and will allow your hair to continue growing.
2. Conditioner Is Your Friend
After you shampoo your hair you want to use a conditioner to help improve damaged and weathered hair. The conditioner helps to look your hair naturally shine, and it decreases static electricity. The right conditioner will also protect your hair from harmful UV rays and it will strengthen your hair in the process.
Keep in mind that you want to use conditioner on the length of your hair instead of your scalp. Because conditioner can make fine hair look limp which means that if your hair is fine you want to definitely stay away from applying conditioner to your scalp.
3. Protect Your Hair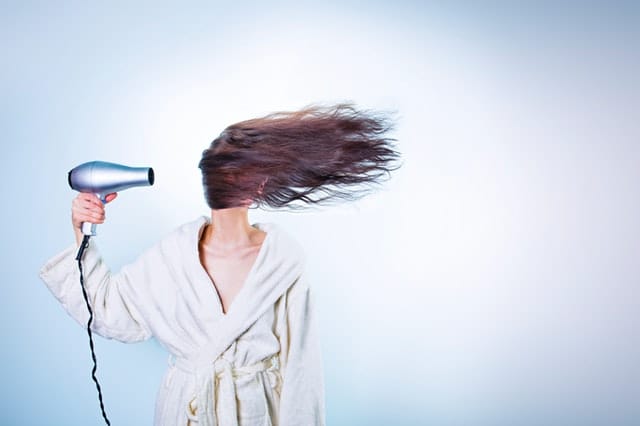 If you are a swimmer or you have been enjoying the pool this summer, you want to make sure that you take extra steps to protect your healthy natural hair from the effects of chlorine. Before you swim you want to wet your hair with clean water and condition it. Once you do that, wear a swimming cap while you are swimming and use a special swimmer shampoo and deep conditioner after you swim to help replace any moisture you lost.
Related: Quick Beauty Hacks for Lazy Girls
4. Treat your Hair Type
You want to make sure that you use shampoo and conditioner that is formulated for your specific type of hair. If you have color-treated hair then you want to use shampoo and conditioner that is designed for your natural hair. If you have dry and damaged hair then you want to use the correct shampoo to give you the moisture you need.
5. Frequency Matters
You want to choose how often you wash your hair based on how oily your scalp is. If you have a drier scalp you want to wash it less frequently to keep it from over-drying and breaking off.
If you have an oilier scalp then you want to wash a little more often to keep your entire natural hair from looking dirty.
Related: Tips to Take Care of Your Hair While Travelling
6. Oil your hair before shampoo
When you live in a joint family the most often tip for hair is to oil them. A tip isn't wrong oiling your hair is very important; it is said to be an ancient secret to keep hair healthy and strong.
If you can't keep oily hair as you are working and going out, you can put it on the night before or an hour before. Massage your healthy hair with warm oil for at least fifteen minutes, this helps in improving blood circulation. That support you to get healthy hair naturally.
7. Tie them
If you have long hair don't keep them open, braid them or make a bun. We know long open hair looks beautiful but keeping them open all day long will damage them with dust and pollution. Keeping your hair open also increases hair fall. To style them and keep them safe at the same time you can refer to various hairstyles available on the internet for your daily lifestyle. 
Also Read: Flattering Hairstyles for Female Hair Loss
8. Trimming is important
Trimming your hair on a regular basis is important. Using related healthy hair tips helps in removing all the split ends and gives volume. Trimming helps in improving hair growth naturally too.
9. Try home remedies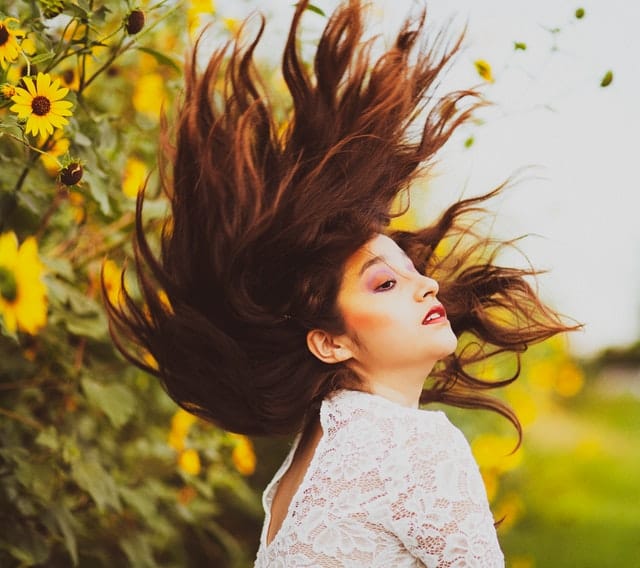 Home remedies always work when it comes to or health, skin, or to get healthy hair naturally. You can try various home remedies to improve hair quality and growth. You can put lemon juice and vinegar to treat dandruff. You can also make a hair mask by mixing egg and yogurt, rub it on your scalp, keep it for 20 mins and wash it and get shiny and smooth healthy natural hair. 
Related: Beauty Tips! 8 Ways to Look Your Best from the Inside Out
Ready for Healthy Natural Hair?
Now that you have our top healthy hair tips for getting hair that you love, it is time to take action and start loving your hair a little more. How you wash your hair and your products will go a long way to having healthy natural hair year-round, no matter the weather.
Did our article help you learn something new today? Please browse around for some more helpful reads.