Our in-house author mum Kinshuk thinks that all the hacks that we strategize to get through the early years of becoming a parent is based on this one aspect, priority. The best parenting hack that you can ever have is setting priorities, says Sudha and it's actually true.
Being a parent is both a beautiful and challenging experience. It is an everyday rollercoaster of emotions that you ride on, and that too with twists and turns which change with each passing day.
As parents, we are on a constant look-out for ideas to raise our kids better. Things like, 'how to convince a toddler to brush his teeth?' to 'how to make a toddler sit still for 5 minutes?' and everything in between are in the search history of every parent.
In our endeavour to make your lives easier, we asked 20 influencer mothers to share their best parenting hacks on Trending Us.
I am very organized from the very beginning. In parenting too, I try to be as much organized as I can.
I have a clear and consistent rule in the house. From the very beginning, we have followed an age-appropriate schedule. Trust me it makes parenting so much easier.
I have designated baskets for books, toys, crayons, etc. It keeps the space neat and clean.
When we are traveling, I take care of my child's food choices. I always do carry travel friendly snacks and thirst-quenchers, to make traveling enjoyable for the little one
I plan weeks before any vacation and make notes on the phone about things to carry or to do before traveling.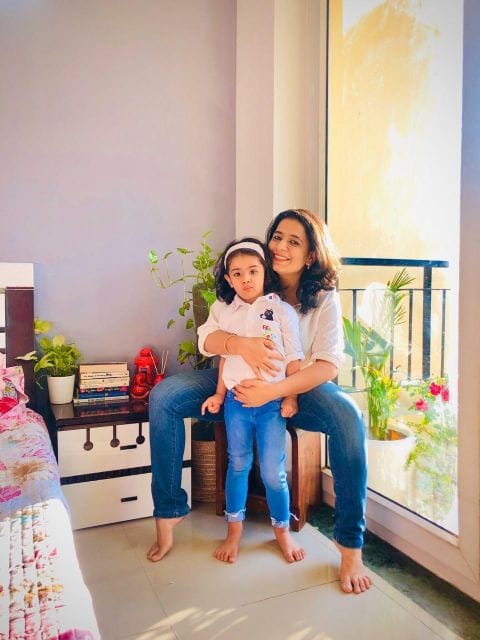 Also read: Emerging Trends for Travel in a Post-Pandemic World
When I delivered Mish 4 years back in May, I was pursuing my Master's. I had my final submission of my thesis in June so I could not spend much time at my mom's place. Just 25 days and I had to leave for the city where my husband lived. So I couldn't learn much from my mother on how to raise a kid. Since it was my first time, I had a hard time doing small things.
But a few hacks have always helped me since day one.
A new kid is cranky at times, but my key to deal with her crankiness was Conversation. I always used to talk to her about anything and that used to divert her mind and she started listening to me, whether I am working in the kitchen but I kept talking to her, and the result of these conversations is, she is a chatterbox now 🙂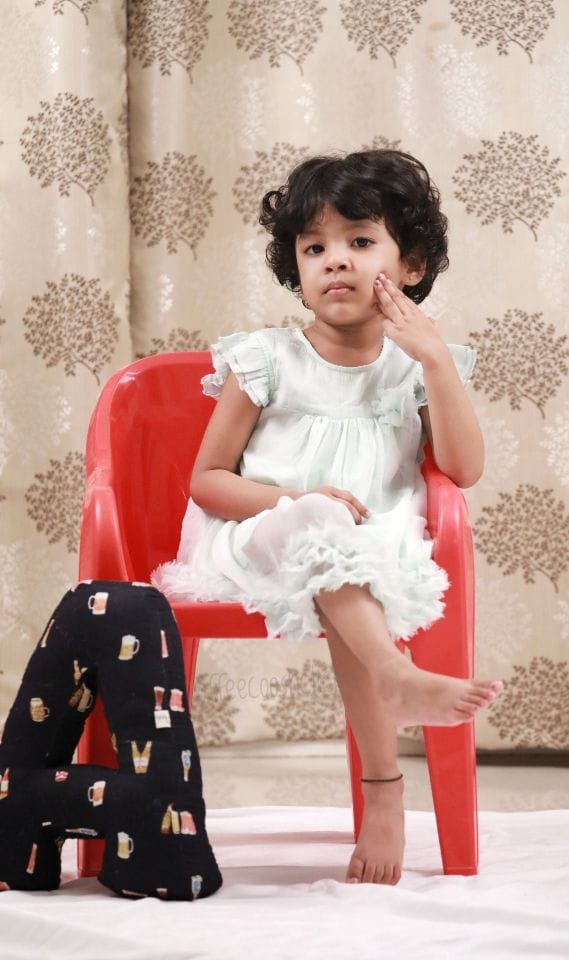 My talks still console her.
Mish has always been a fussy eater. I used to make a homemade cerelac for her containing all the pulses and dry fruits. I keep it handy in powder form with me wherever I go, just boil it with water and a nutritious sheera is ready. That's a really tasty cerelac and she loved it.  So, to all new moms just use any recipe for homemade cerelac and try it once for your kid.
I have seen so many moms struggling to train their kids to be pee and poop trained. But I never have to do that. The key is to start early and minimize the use of diapers. Start as early as 9 months to pee train your kid and 12 months to poop train. I have started early, and Mish was fully trained on her first birthday.
She has not worn diapers after that, not even when we go outdoors. I know you might get surprised by this, but yes we did it!
Parenting is difficult as well as awful.
Parents can't be a robot and we obviously need some hack in our life to make parenting a little easier.
I am sharing my top 10 parenting hacks that helped me along with my motherhood like a pro.
Believe me, these are life savior hacks & you will feel like the win of a lifetime.
The biggest task is trimming the nails of your little ones. So, always trim nails while they are sleeping.
Toilet training is difficult but try to accompany them to the bathroom. Believe me, they will be trained super fast.
A cold drink is a medicine in my fridge. Yes! Teach this from the initial stage.
Fussy eaters! Eat with your kid and make mealtime fun. They repeat what they see & observe.
Disobedient child! Don't get angry and lose your temper every time instead sit and talk calmly. This hack works like magic.
Use coconut oil instead of any diaper cream as it is completely natural and prevents rashes, irritation, or itching.
Invest in a good highchair because it will help them to become independent eaters and no more running all around the house.
Let them explore and let them create a mess. They learn best through their discovery.
Put water in a pacifier and freeze it for instant relief while teething in summer.
Traveling with a little one? Always book night flights, so that they can sleep while traveling and also carry their favorite toys and snacks.
Kind and Firm Parenting goes hand in hand!
Congratulations! You have become a parent and your carefree days are almost over. Sorry to burst the bubble, but life is going to be a roller-coaster ride my dear.
Why Rollercoaster? – Well, don't we love roller-coaster rides, with all its highs and steep lows, where you laugh and cry at the same time with exhilaration and anticipation of what comes next.
Cutting the cinematic fillers, let me share a tip with you sister, that has helped me a lot many times in these 8 years of grueling and roasting, to practice kind and firm parenting.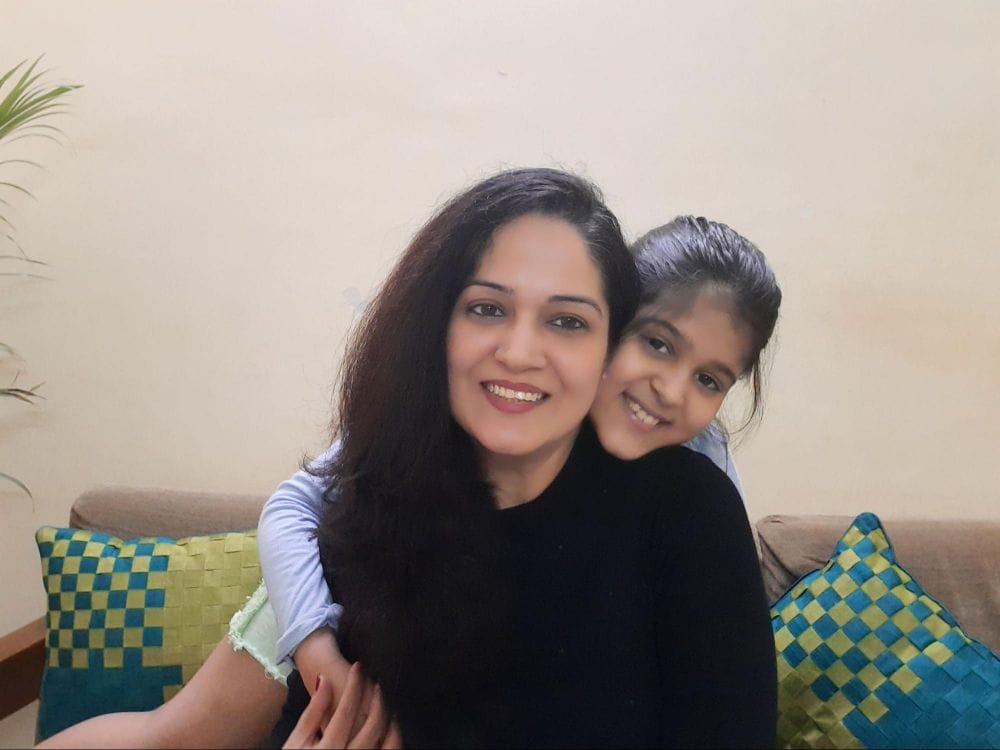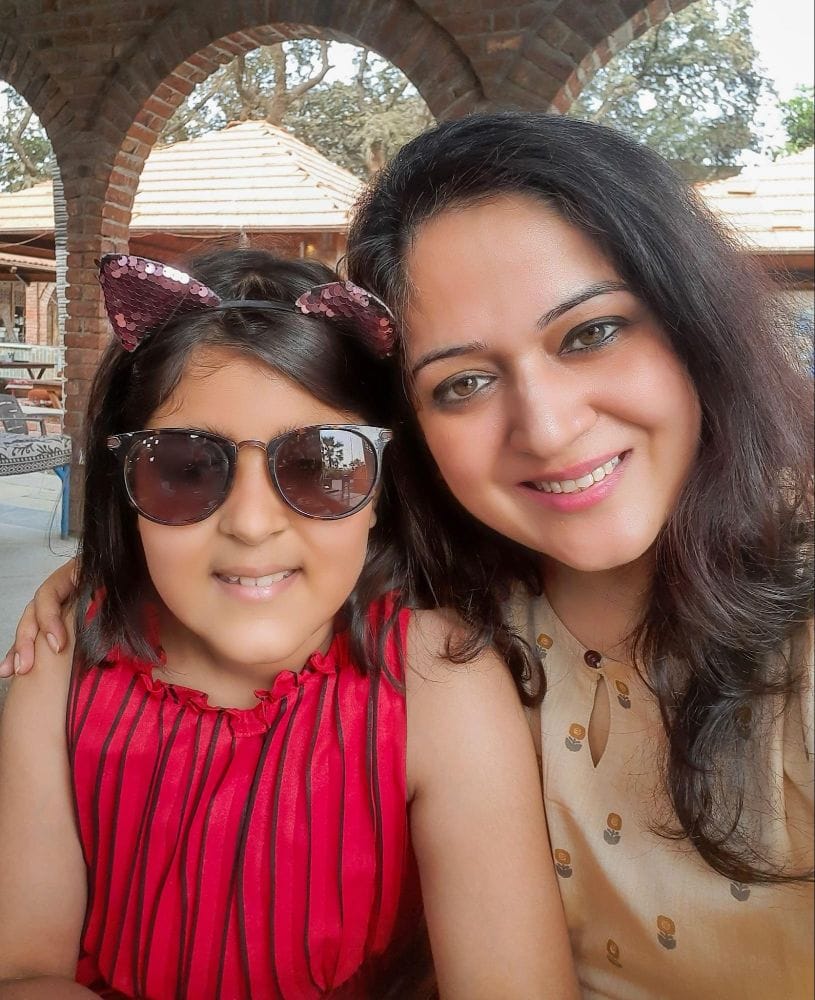 Be kind to your kid(s) and practice random acts of kindness with them. They pick up behavior and lessons seeing you in action. Kindness comes with practice, and it gives positive experiences to the children which they pass on to others.
Encourage them to help others and understand gratitude. Be firm in your approach, I have seen many parents to start following practice and leave them in between.
This further confuses the children, and they will stop taking new initiatives seriously. Hence, make sure to be firm in practicing kindness or any other parenting approach with them.
Rest is a cakewalk, as you and the little one grow, the bonding blooms too.
Read next: Gut-Changing Fitness & Nutrition Trends by Influencers
The parenting hack that worked the best for us and made our life easy was practicing elimination communication where we practice potty training since birth.
EC is a common practice in many countries including India but because of the convenience provided by diapers, it's getting lost. But practicing EC made our life simpler as we never cleaned poopy bums or poopy diapers. Our kids were more aware of their bodies and were easily able to communicate their needs to use the washroom.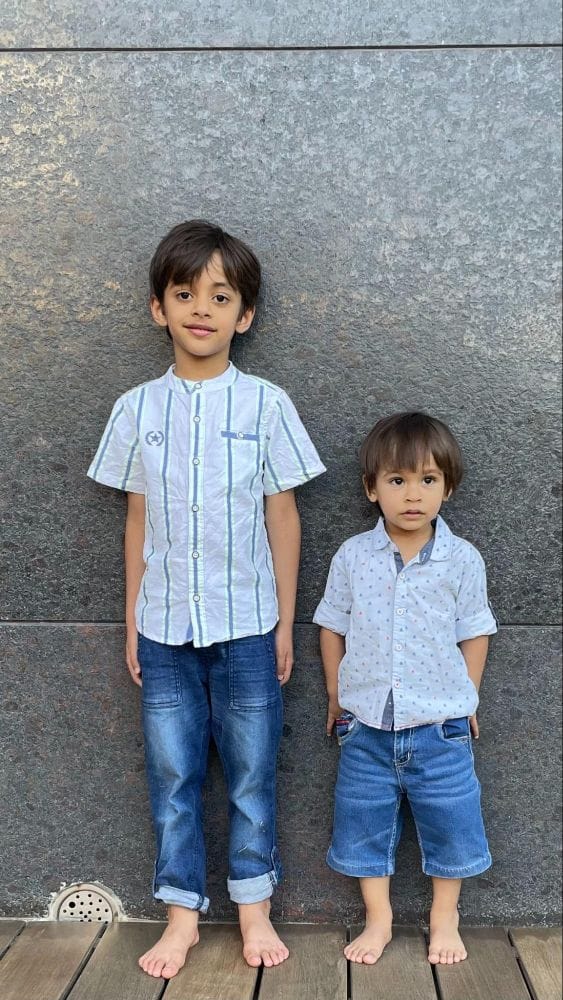 I also taught hand signals to my boys at 8 months where they could communicate through it to tell us when they needed to use the washroom and it made the process very convenient.
For all new moms, Elimination Communication is a two-step process where you observe your baby for cues that they want to eliminate and offer them potty, that's it.
For some people starting a little late, it's good to start with transition times like before/after naps, before/after meals. In a few days when you and baby will come in rhythm, it'll get easier.
I am Anisha Agrawal, mom to a 4-year-old girl. Parenting is something that has no defined set of rules since every child is different. One major parenting hack that has been life-changing for us is to never give in while they are throwing a major tantrum.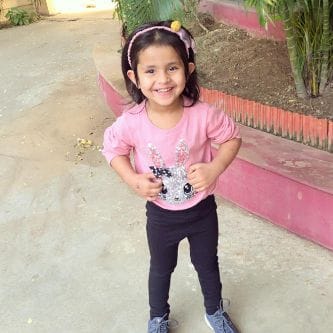 Let them calm down, take a breath and ask them to explain what is wrong and find a mid-way out. When you immediately give in to their demands, they start making it their habit which is not healthy at all. Balancing when to give in and when to stay firm is a very important part of parenting that would help in the long run. Divert their mind and hug them tight, this will definitely make things right.
Once you become a parent, your responsibilities & roles increase. This job comes with a lot of emotional meltdowns too, especially for the mother. Definitely, we live in an era where most parents believe In equal parenting but most of the time it's the mother who becomes the default parent handling all the responsibility all by herself.
In my case, I am the "Default Parent" handling my son most of the time though Mr. Husband comes to my rescue many times.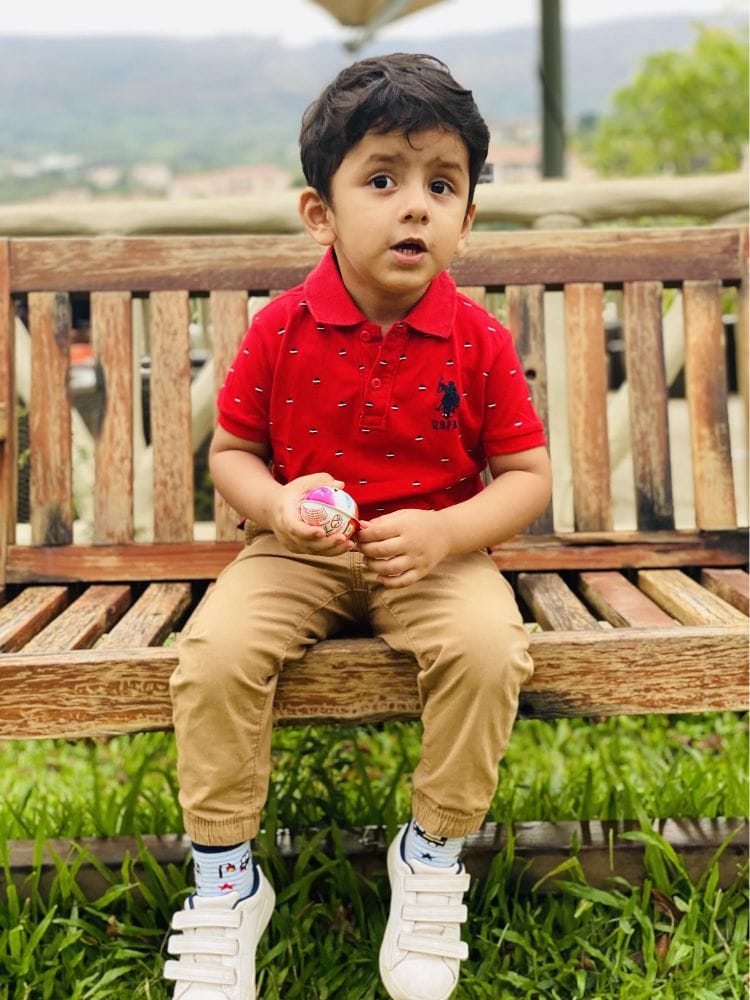 As we all know there is nothing called "Perfect Parents", we all have our emotional meltdowns especially the mother. So whenever I feel frustrated, irritated, angry or ired with the acts of my little one,
I just use the two words "Time Out" & my husband knows that now it's his time to take care of our little one. I leave everything & go to a quiet place to get back to normalcy.
This is a powerful "Parenting Hack" which gives me a Breather & Increases the Bond between a Father & Son.
Read next: Comments for Father to Use Now in Facebook & Instagram
The parenting hack that worked for me was to embrace the mess and observe the child. This made my parenting so simple. I tried to think from the child's perspective whenever I was triggered and that gave a whole new insight.
Also, respecting the child and their choices contributed to me understanding them better and helped me not only maintain my calm but also enjoy my childhood once again with them.
Honestly, I am reliving my childhood through my children and enjoy everything about parenting, except maybe cleaning the toilet.
Many parents' common dilemma is to get their children to sit down for an activity and maintain their attention and get them to complete that activity.
Something that has worked wonders for me is, pre-planning an activity, structured play, or learning, and dedicating a specific time to it every day. Pre-planning an activity definitely makes it much easier for us to organize things.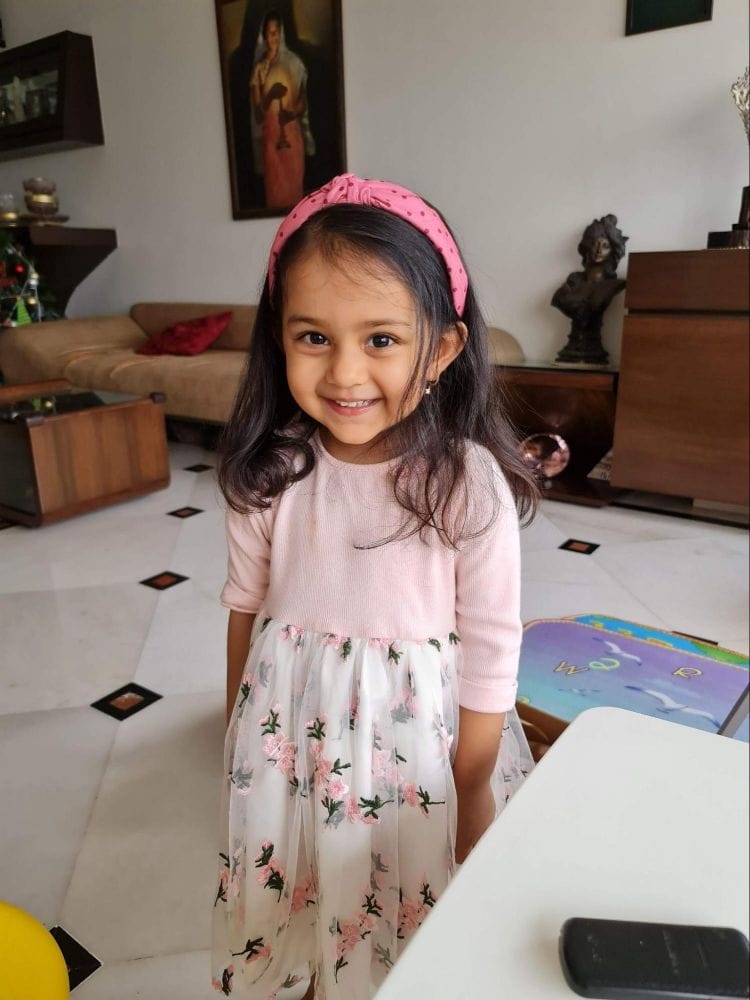 Start building up your kid's interest by talking to them about what the activity entails and how much fun both of you are going to have.
Getting them excited pre-hand always works. Dedicating a particular time every day (ex. 2 pm – 4 pm) will form a routine for them and they will look forward to it every day and it will also help.
Start by dedicating 1/2 an hour and slowly increase it. This dedicated time should be without any external interference, therefore choose the time when you are the most free.
You cannot claim a soul as yours it will never be. Yes, you do share a relationship with that baby but you don't own it. What you are responsible for is their well-being, mannerisms, etiquette, speech, dressing, food habits, and other things that are required for them to be civil and social.
Things Inaaya loves doing these days are talking, singing Punjabi songs, dancing on the drum-beats of local marriages, and I always accompany her in doing all these. In fact, I danced way too much the other day.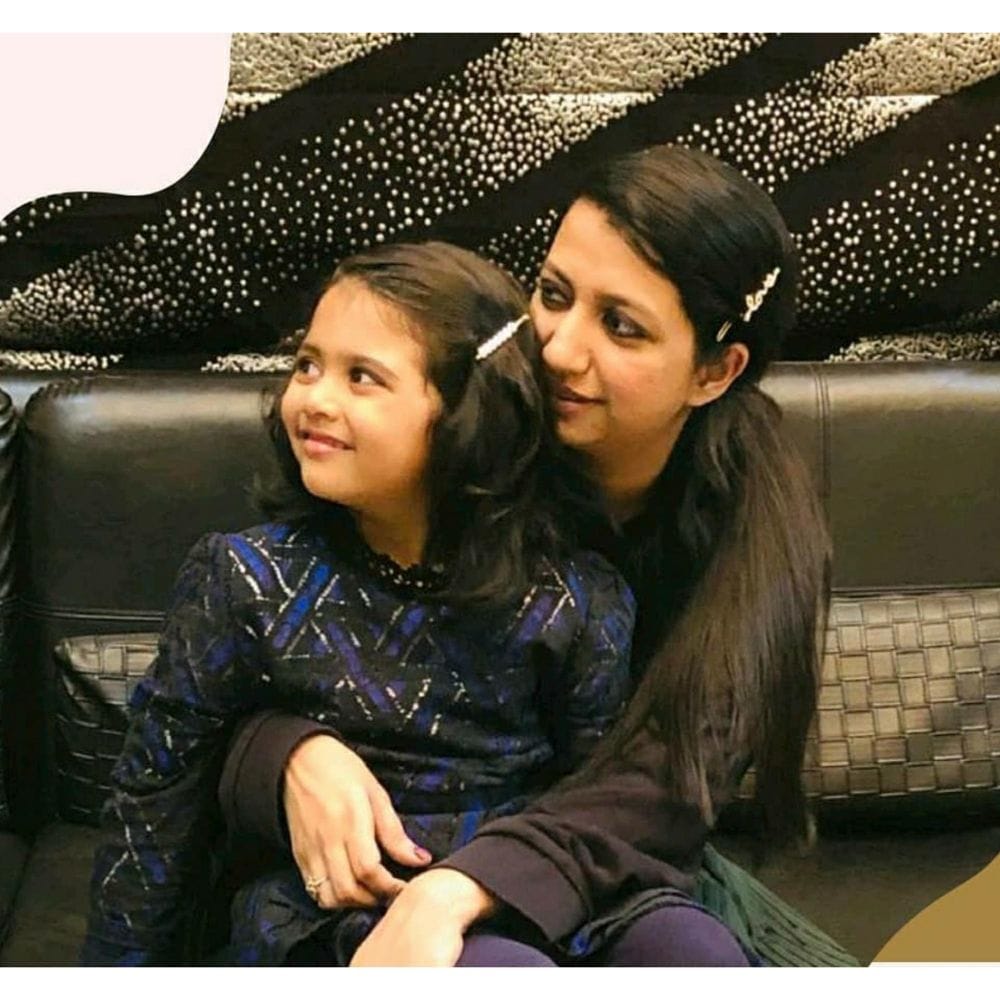 She stopped me and said, 'Mama you are so funny!' I like it when she uses good adjectives for me.
My way of parenting cannot be categorized because I have imbibed things and tricks from everyone around me. I have learned a lot from my sister-in-laws, she has a son who is 2 years elder than my daughter. She never used ointments on him whenever he was hurt or in pain. A simple age-old oil massaging was enough. I picked it and I never used ointments on Inaaya till now.
My mother is a helicopter parent, she is precise and very particular too. I have taken a part of it to inculcate mannerisms in my daughter.
I am a ferociously protective parent which many of you mostly take in a wrong perspective as being a controlling parent. I may seem like I'm controlling but I truly am not. I always leave it on her to decide and do things. I am protective towards her way too much. I abhor strangers staring at her be it for her hair-clip.
I cannot let the other guy bully her – I have always asked her to hit back and I have never asked her to hit first. I taught her to respect elders and not to answer to strangers be it an elder.
These are all my grounds, my ways there must be flaws in this. But it's me and my daughter. I am loving her the way she's growing and becoming. And this journey we are commuting together.
I love it when somebody says she's like you, and I also love it when somebody says she's not like me. I want her to have my chromosomes and mutate them further. I cannot see myself again.
I don't want her to be my shadow. I want her to be her own light, her own shadow, her own self. I gave her birth, she's Inaaya – the gift of god.
Read next: Influencers Reveal Fashion Trends for Women (Post Lockdown)
I always felt that communication is a key aspect of parenting. The words you use, when speaking to your child, become their inner voice. That's why labeling them at an early age as "dumb" or "smart" can have a huge impact on their efforts.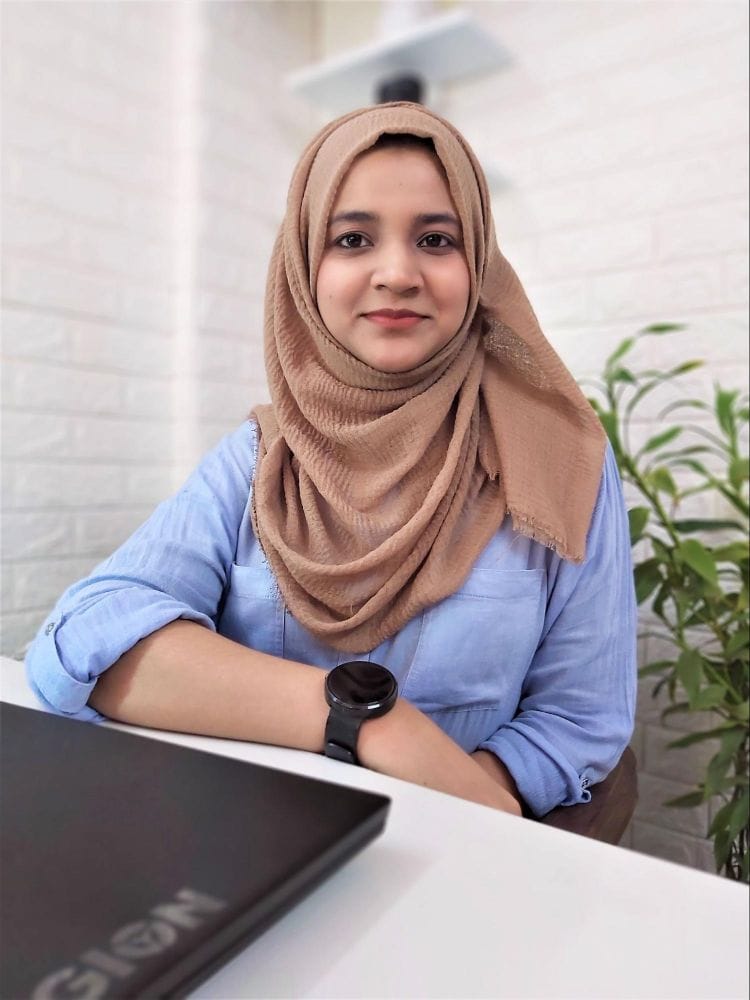 There are innumerable instances in our everyday life when our kids come to us seeking love, praise, and support. I found this "hack for praising" kids particularly useful.
How to praise your child in a way that is constructive and keeps them motivated?
Acknowledge their efforts.
Don't simply use flowery, flattering language.
Kids can tell the difference when you aren't sincere in your words.
Show interest by asking questions on details of the task.
Keep room for improvement.
Here's an example from my house. If your child comes to you with a drawing, how do you react?
Oh, it's beautiful, I love it. (and get on with your work) OR
That's so creative! I love the use of purple color for the clouds. How about we add a few birds and trees to it? (you acknowledged their efforts, appreciated them and left room for improvement)
When My daughter was around 3-4 months she would often get up frequently if I was not lying beside her. It was not possible for me to be with her every time when she was sleeping. So, I tried this trending parenting hack  and Voila, it worked.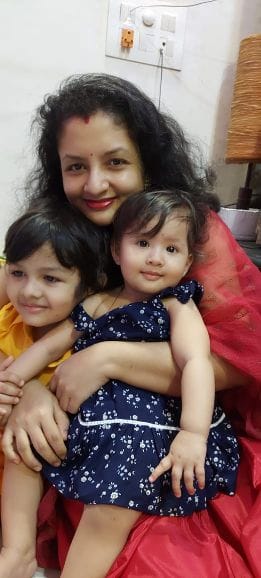 Take a hand glove and fill it up with dry grains or pulses like rice or lentils and close the opening tightly with a rubber band. Place it on her top while she is sleeping and keep two pillows beside her. Like this, she would sleep peacefully for some good time.
Keeping infants engaged even for a few minutes is a relief for parents.
You can let them play with a steel spoon and a small bowl. The sound of the utensils is fascinating for them and this would keep them engaged for a long time.
Don't throw away old leaflets, old calendars, or waste paper where one side is plain. The plain side can be used for scribbling or drawing by your little one.
Always carry a small toy and some snacks with you whenever you go out.
Don't throw away your old colorful magazine, infants have this habit of tearing and pulling things. It's a kind of experiment for them, an old book or magazine can be given in such cases and it has worked for me with both the kids.
Being a mother of a nine-year-old, I am always on my toes when it comes to food. When the pandemic started and we had no choice other than to stay at home, the first concern of my son was how to get pizza and chocolate smoothies.
Now, that we omit our restaurant visits, I made Roti Pizza at home. The homemade roti, homemade pizza sauce, chopped vegetables, and cheese were there to the rescue. The best part is that I keep making this nowadays, as a yummy treat with nutrients. I make it on Tawa, so anybody can make this at home as the oven is also not required.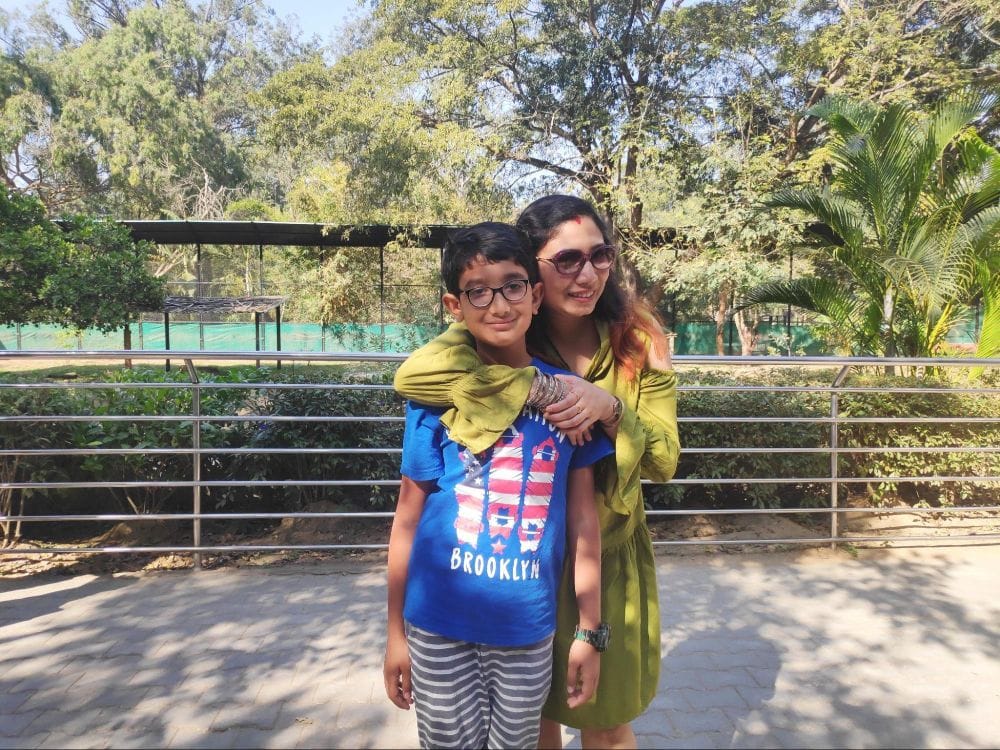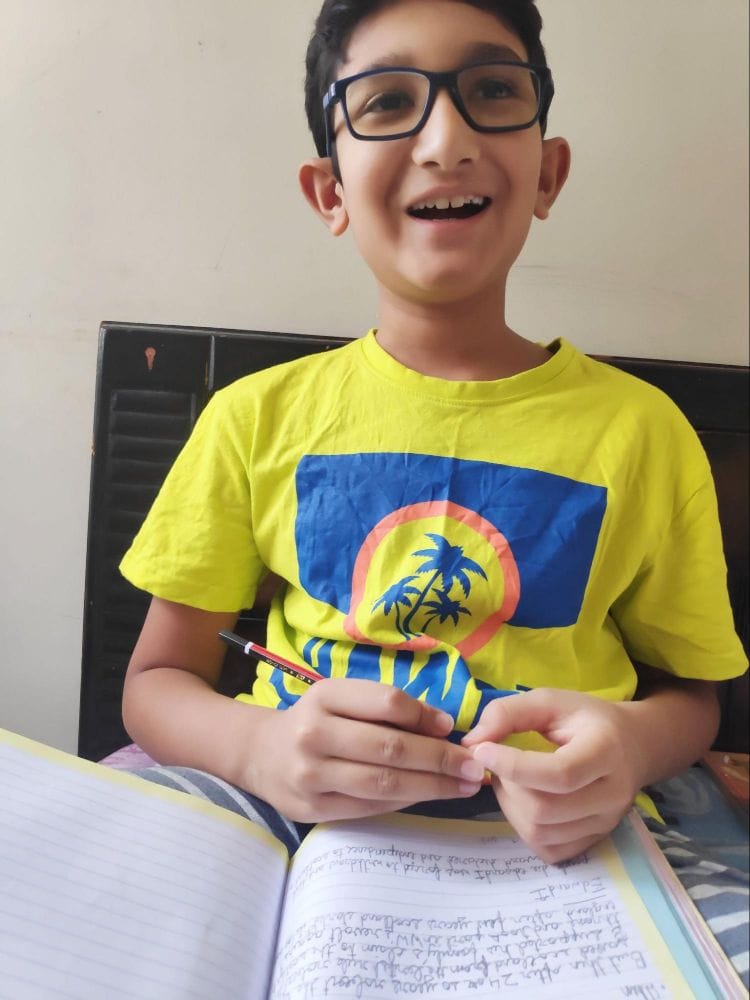 Another was the cold coffee chocolate milkshake made with crushed bourbon biscuits, chocolate syrup, coffee powder, and ice cubes. This one is my son's favorite item.
When he was young, my daily activity was to include vegetables in his diet. That was a really tough job as if he got to see those vegetables the initial reaction was to never eat those. I used to hide all the vegetables in 'Paranthas' and made several paranthas with beetroot, carrot, spinach, methi, cabbage, etc.
My experiments with cooking and parenting both keep getting better with the days.
Every mom gets angry, though some moms scold the baby, some hit them too. I was very sure even before being a mother too that whatever my child will do I will never hit them.
After being a mom, my kid-tested my patience at some levels, and instead of hitting him, what I did was to ignore and get into some other place for a good 5 minutes, take 5 deep breaths and come back.
Initially, my kid started understanding that it's a signal that he has done something wrong. So he started coming back to me, hug and apologize.
This works wonderfully for me as I don't want to hit him at the moment and have to be guilty afterward.
My kid went diaper-free when he was just 2 years old. We tried and got successful. Luckily he never wet the bed. A trending parenting hack that worked for us was when he was just 6 months old, I used to take him to pee in the washroom instead of letting him wet his pants or undies.
Yes, kids do understand at such a small age too. It was a routine of every hour. After he starts walking and understanding what we say, I used to tell him at every hour that I wanted to pee and I'll come first, in that zeal of winning he always ran to the toilet to pee first.
This way he started getting to know when he was about to pee and without wetting his pants, we successfully became diaper-free in such little time.
This is Swetha, I'm the mother of a 2.5 year old boy named Arjay and I'm going to be sharing some parenting hacks that have worked for me, with you all.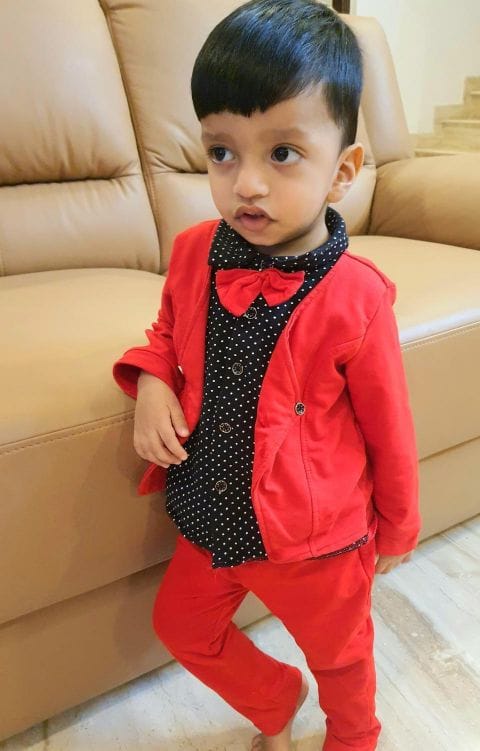 Parenting according to me is mostly just our instincts that come naturally to us, after our child is born. There is no one right method to parenting. Everyone follows what suits them. We all manage to do our best in this never-ending, wonderful, and overwhelming journey.
So, talking about trending parenting tips and hacks, the first and the best hack is to do what suits you and your child. What you see on social media may not suit you, so do not compare. This will save you a lot of stress.
Secondly, do not be overprotective. Let your child have their freedom and let them learn to do some things in their own way. Be it rolling over, crawling, walking, or eating, let them do it when they are ready.
Thirdly, trust your baby in whatever they do, especially when they eat. When you start trusting your child, they will trust you back too.
Hello fellow Mommies, Papas and Caregivers! I am Rashi Sud Bhatia, A big shoutout to all of you for doing your very best in raising little human beings with such warmth, patience and smiles.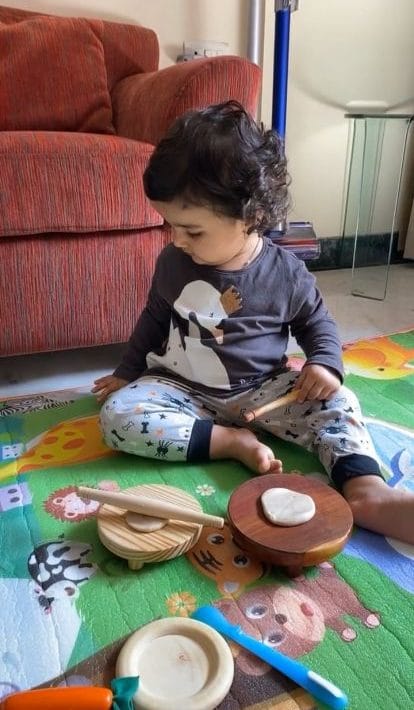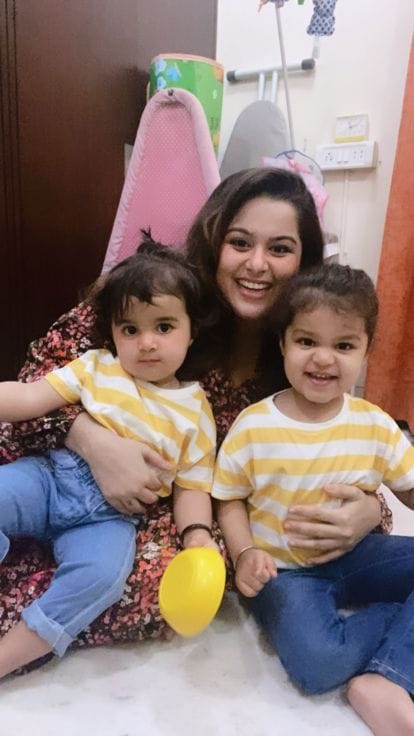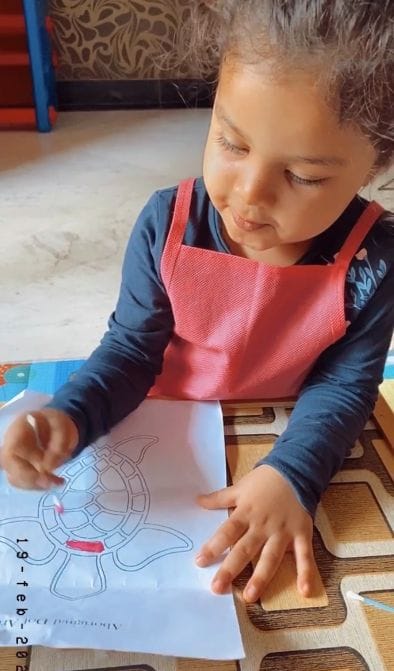 Parenting isn't easy, especially in such times when schools are shut and children are home while we work from home too.
While we are multitasking we could all use some simple and useful hack to get us through the day. These hacks will save your time and add more smiles.
1) Involving your toddler in basic home-bound activities: Let them assist you in cooking up a snack, baking, cleaning – these will teach them basic life skills early on (great for motor skills too).
2) Fun DIY Art & Craft activities with materials from home: Using materials easily available at home saves time and resources.
3) Homeschooling in the first half of the day: Children are used to scheduling and they work better with a routine in place.
4) Playing fun and engaging games indoors during this pandemic: you will surely come across lots of activities and games which are done in a simplified yet effective manner.
5) Story building exercises: This is a fun way to assist your toddler in building their imagination.
6) Dance and Music days: Do designate time/days where you and your child can just enjoy and dance at home on their favorite songs.
Parenting is a special and unique experience for everyone. The pandemic has made this experience a little tricky for us. Yet we have to ensure we are doing it right, maintaining our sanity and enjoying the process! ♥
With Amya I am constantly looking for ways to keep her engaged and creatively stimulated, especially in times like these when going out is impossible.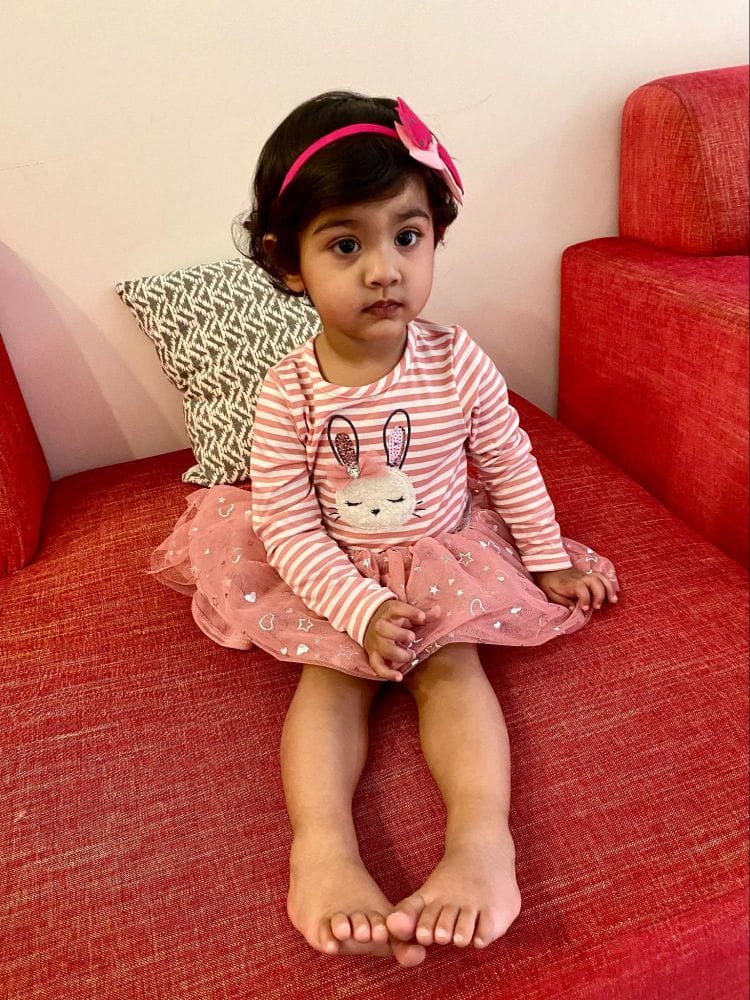 Water activities go a long way!
Simply washing the balcony, giving her toys a bath, spending time in her pool or taking a dance shower, all will make her happy!
Even adults become little kids when playing with water so imagine a child's delight! It's beautiful to watch!
Check this article to learn how to manage your child's difficult behavior.
The one basic thing that I have learned being a parent is going easy with everything, taking some time to figure out things & then be ready for the world.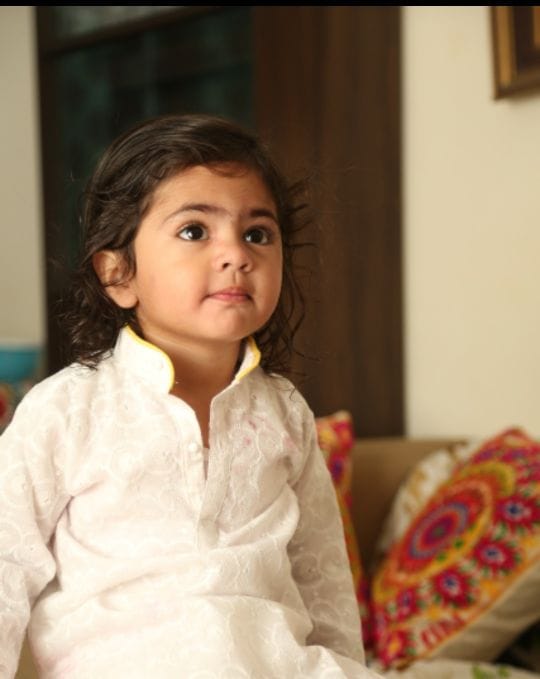 Living with a toddler who is super active in a nuclear setup ain't easy. Getting up every day with the turmoil of things in mind is common to do.
The one thing that has really worked for me is delaying my reactions to everything that my toddler does to annoy me, which has actually made me a better person.
Understanding his sets of thoughts & behavior to frame my reaction is the Parenting Hack that I follow.
Having conversations with your family can be a game-changer for your life. They don't have to be formal or serious – in fact, they should be light and casual. Pick a topic and take turns sharing your answers along with adults and children together.
Even your youngest child can participate just by being there. As each person speaks, the other family members listen and validate. There are countless topics to choose from.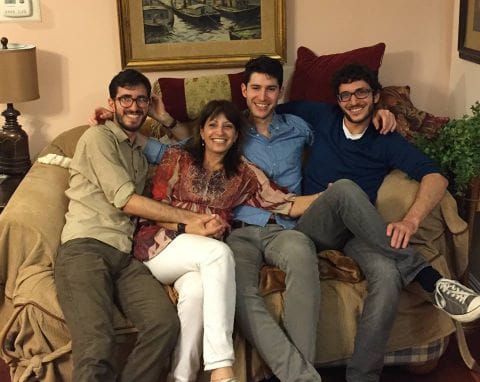 Here are a few ideas:
Each person can talk about a mistake they made that week.
List out 2 things they're good at and 2 things they're not good at.
Something that makes them happy and something that makes them sad.
The overall idea is not to fix or change what your child may be sharing with you. The idea is to normalize and validate big topics such as mistake-making, anxiety, and fear and the emotions that come with them.
Your goal is to show your child a more balanced perspective. Everyone has strengths and weaknesses, everyone has fears, everyone makes mistakes.
These types of conversations can be an incredibly effective way to bring up difficult topics your child may be struggling with, without any judgement, shame or guilt and without singling out your child.
Motherhood has been an ever-changing, emotional, challenging yet rewarding experience for me. I have gone from thinking I knew everything about parenting to the realization that I in fact had no clue.
The most important "hack" I have learned over my years of parenting has proven to grow me into a much better mother than I ever thought I would be. It has given me hope when I thought there was none.
The hack that I think all parents need is one that I refused for many many years. I always thought I could do everything on my own, that I was weak if I needed any advice or help from others. But thinking I could do it all was what made me less successful as a mom. My hack is the parent friendships I have cultivated!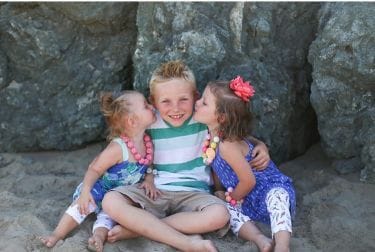 I can't really put into words how connecting with parents who are experiencing similar situations in raising children has helped me.
They have counseled me, helped with child care, given me breaks when I thought I would break and, encouraged me through some of the most challenging parenting moments. They have taught me that it is okay to accept help from others. They have been my lifeline that I was without for many lonely years of parenting.
I am so thankful that I opened myself up to allowing help from those around me. All parents are amazing, but we are all better with support.