Ten years ago the idea of everyday home items being connected by bluetooth seemed like excessive luxury. These days, it's more available than ever. We have officially entered the age of smart homes.. This article consists of gadget reviews of tech devices ranging from lighting, to TV's, to smart plugs, all with the ultimate aim of improving your home's accessibility and style.
Let's take a look at a proposed list of the top 10 highest earning gadgets of 2017
#1 LiFX Wi-Fi Smart Bulb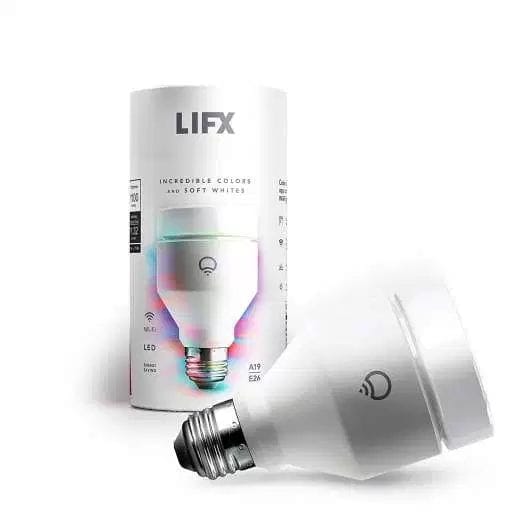 The first item on this list is a mighty light bulb. To begin with, these bulbs are impressively bright (1100 lumens). But that is not why they are on this list. The amazing feature about them is that they come with LiFT Wi-Fi. These bulbs change colors and sync to music. They provide the perfect lighting for throwing epic house parties.
#2 LED Bias Lighting Kit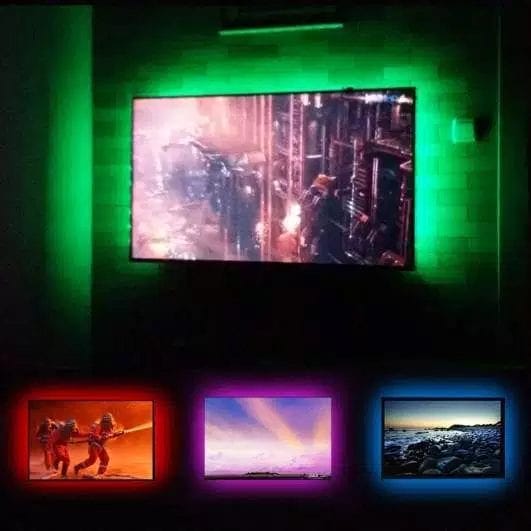 LED Bias Lighting kits are what every gamer needs for his station and what every dad needs for his man-cave. These lights operate by connecting to your TV or monitor via a USB cord and they employ lighting similar to the pixels on the T.V screen. The effect is not only to provide you with an amazing experience but to also reduce eye-strain.
#3 Sonos PLAY:5 Wireless Smart Speaker
The Sonos Play:5 Wireless Smart Speaker is the perfect sound system to sync up with Alexa. Gone are the days of managing music via an iphone and audio cable. Most "smart" technology these days are difficult or confusing to set up. One major benefit to the Sonos Play is that the set up is easy. In less than ten minutes, you have the ability to blast music via voice commands.
#4 Sony 4K Smart TV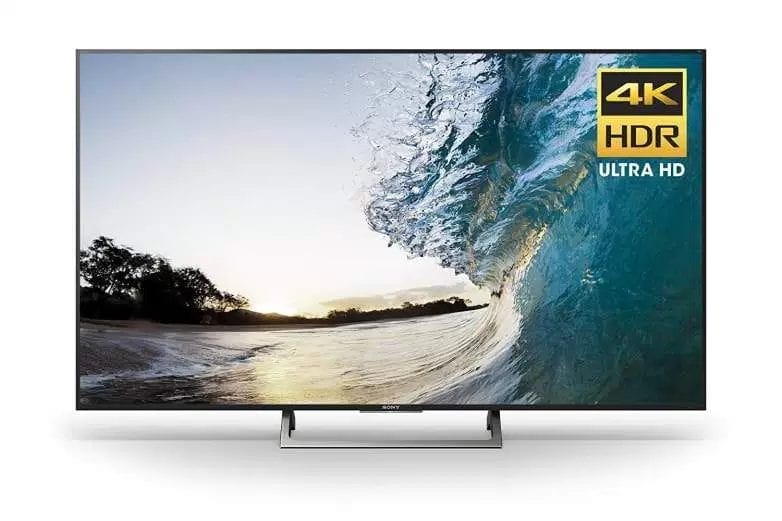 There are many best gadgets for students but this impressive TV brings the best picture quality around, accompanied with excellent features such as high definition, HDR functionality on a dynamic range and unreal contrast- you can get the best quality of any video displayed on its screen.
#5 Schlage Z- Wave Connect (Touchscreen Deadbolt)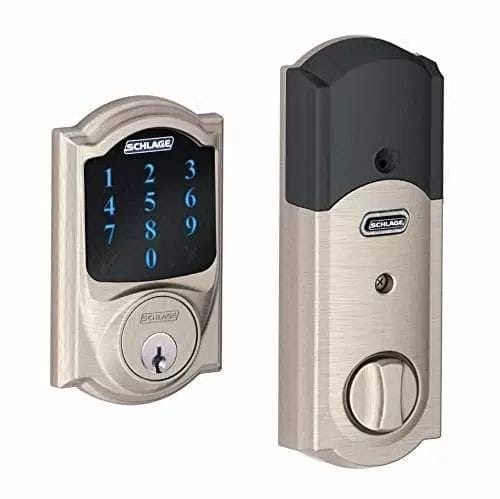 To be honest, this gadget screams luxury. You have to face it: deadbolts are a dud. They are clunky and the antithesis of "smart" technology. Schlage's revolutionary touchscreen deadbolt is an the perfect way to combine security with technology. The gadget has quite a simple installation procedure and comes with many features including Alexa compatibility, a high-quality durable touch screen, inbuilt alarm with three alert settings and more.
#6 H20 Vibe Showerhead Jet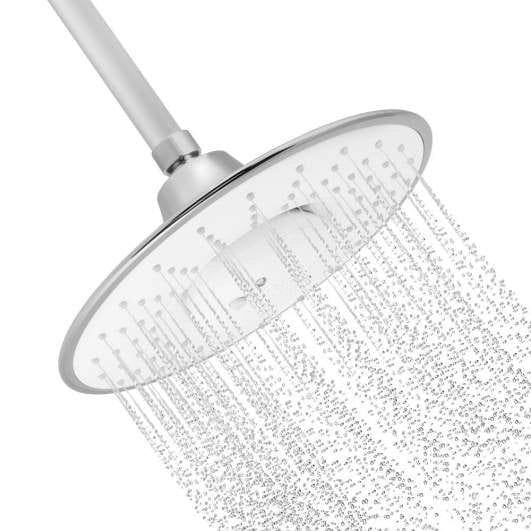 If you are anything like me, then this is a dream come true. It is a speaker combined with a showerhead. For all you shower singers out there, you cannot forget to pick up this gadget. The bluetooth speaker integrates with your phone so you can listen to music for a more enjoyable shower experience. And of course, the waterflow from the showerhead is amazing.
#7 WeMo Smart Plug
 
This appliance comes with numerous smart functions that one would not expect from a conventional plug. The WeMo smart plug boasts remote activation and is compatible with many other integrations such as Alexa and Nest.
#8 Wi-Fi Smart Power Strip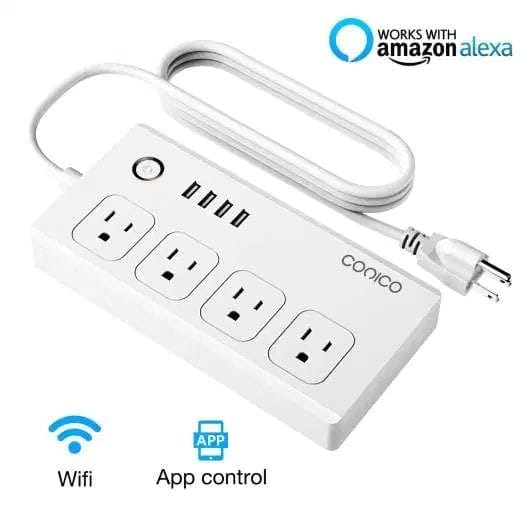 For those who tend to like multiple wired connections in a particular area of the room, this smart home gear gives optimum flexibility as it facilitates four different ports for multipurpose connectivity. Being able to command your gadgets and lights to turn on/off without leaving your couch or chair is such an amazing luxury. For users with only a couple of smart devices, the Conico powerstrip is an essential.
#9 Arlo Q by Netgear – 1080P Security Camera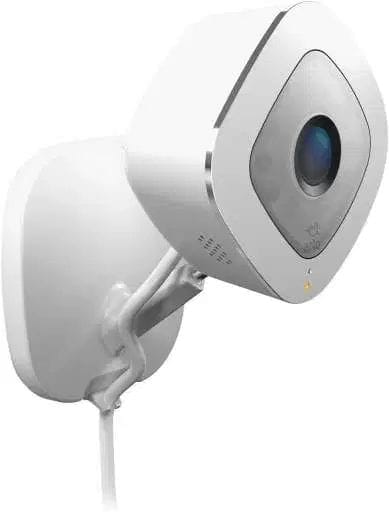 Burglars are notorious for breaking into the homes of families on vacation. This camera sets itself apart from its competitors by allowing you store u to a week footage on a cloud. This is especially valuable when you are away from your home. The other amazing thing is that it has a straightforward set up with sound and motion activation – that way you do not waste precious footage filming nothing.
#10 iRobot Roomba 690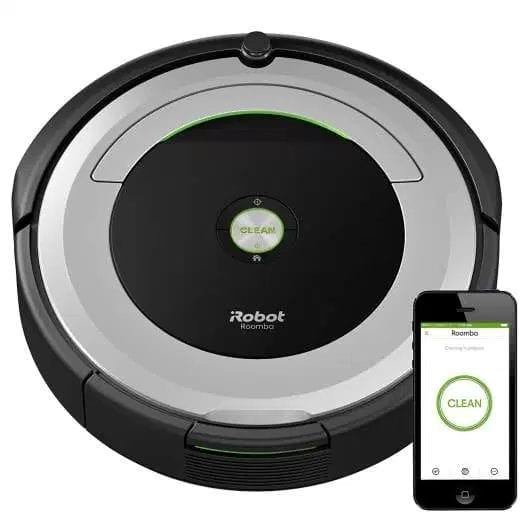 This Roomba keeps itself charged, navigates well, and offers a cleaning job comparable to a manually operated vacuum cleaner. Of course, it is not entirely automated. One will need to monitor their Roomba to ensure that it does not suck up wires, liquids, or any other hazardous materials.
He is a quiet little guy and a great addition to a house with a lot of floor space. If you expect a simple cleaning and have the square footage to make it worth it, this little cleaning partner offers lots of value. Just don't demand too much: Roomba cannot climb stairs. You will have to make your  home "Roomba-safe."