How would you like to spend your birthday this year? Would you like to celebrate it the same way you have been? Or do you just want to spend your special day in a completely new way and with the nearest people only?  That's fine. There's nothing wrong with it. Not every time you want to get your birthday celebrated in the same traditional way. 
So, whether you want to celebrate your birthday all alone by yourself, with your close friends or family members, there are some best things you can do to make it an overall the greatest experience.  
In this article, we've listed some unique and memorable things to do on your birthday. 
Best Things To Do on Your Birthday at Home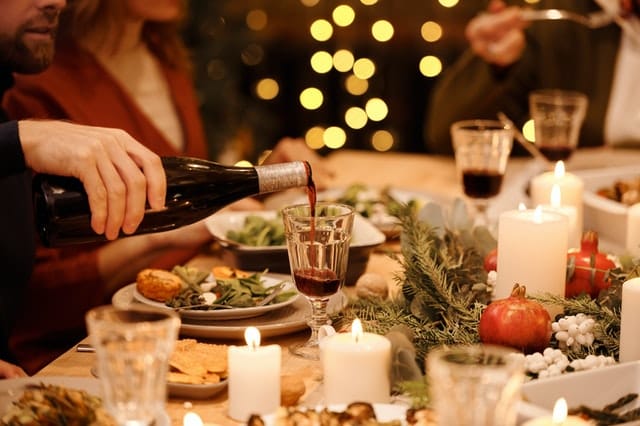 We've listed here some ideas for unique birthday celebrations if you've been celebrating your birthdays in the same way for several years and now want to try something new this year. 
1. Invite your friends to the sleepover party. 
It will take some planning, but everything will be worth it for the best birthday celebration. Invite your friends, play your favorite games or just gossip the whole night. 
2. Time to reinvent yourself. 
Don't just wait for the new year for a positive change. Your birthday time is a lot better chance to start something impactful in your life. 
3. Binge-watch your favorite shows or movies. 
You always want to watch your favorite shows but never have the chance. Well, this is your chance. Be sure to invite your friend to your home after having popcorn for them. 
4. Arrange an awesome virtual party. 
When you can't invite all your friends this time, then remote partying is the best option. Get together with your online and offline friends and host a virtual gathering from your house. 
5. Call your friends, family, or Facetime them. 
If you have to celebrate this birthday without your nearest people, pick up a phone and call them. Take time to remember the memories you have made together and how much you miss them on this special day. 
Fun Things To Do on Your Birthday with Friends
When your friends have been arranging all the party things for you, now this year plan something special. Below are some fun ideas to make this special day enjoyable for everyone, too. 
6. Go for a movie at the multiplex, or drive-in. 
If you've not been to the theater for a long time, then this is your best chance to. Enjoy the newly released movie at the theater and have a great time. 
7. Play any outdoor games you played as a child. 
There's no need to check your age. Everything is great when your friends are as ready for such a plan as you. Look for an open field and just play the game you used to play. 
8. Play indoor games and have a good laugh. 
When your best friends are coming to your home and grab this opportunity to play some good indoor games. Play truths and dare questions games, board games, or any, there are so many options. 
9. Attend the dance party or live concert. 
When you go to the concerts while your friends are with you, it will be a lot of fun. You can also go to a club for a dance party or you can host your party at home. 
10. Take part in adventurous activities with your friends. 
Go for mountain climbing, a rollercoaster ride that you are scared of, or even a small picnic party. Choose the best adventurous activities and just go for it with your friends. 
Also read: Best 'Thank You' Replies for Birthday Wishes
Good Things To Do on Your Birthday with Family
Every special celebration with your family has to be an overall memorable experience. Looking for some great things to do with your family on your birthday? Then, select the right activities to spend time with your family. 
11. Take your family on a trip.
No more postponing your family vacation. Time to pre-arrange your family trip and give your family the best treat on your birthday. Those great memories are all that counts. 
12. Go to the new restaurants for eating out. 
Just found out that a new restaurant is opening in town? Book a reservation and grab the best deal. Take your entire family to dinner and enjoy the delicious food. 
13. Spend the entire day with your family. 
If you choose to spend your entire day with your family outdoors or at home, make sure they get your full attention. You can play party games at home or just have a normal talk, but your busy schedule never allows you to do the same. 
14. Express your gratitude to your family and parents.
Make sure you express your gratitude to your parents for their support. You can also write some notes to each member of your family, mentioning their best qualities and expressing your gratitude for having them in your life.  
15. Recall your childhood memories. 
If you've been away from home or always at work, your birthday with family is the chance for you to revive those old days. Brings out your family photos or old pictures and recollect your memories, again. 
Interesting Things To Do on Birthday Alone 
Your birthday is a special day in your life. And whether someone is around or not, you simply can't let this opportunity go away. If you are away from your home or a lockdown situation occurs, here are some activities you can do alone to celebrate your birthday.  
16. Rewind your life process and where are you right now. 
It's not a new year but your birthday is the time when you better check how close you're to the goals. Check who you're becoming and what is the last year's achievement you've made. 
17. Do some charity work and donate without announcing. 
Don't think of donating the huge. You can do charity work, give contributions as per your will. You can make your birthday memorable by spending it with the less-fortunate and by doing something for others. 
18. Buy yourself some memorable gifts. 
Well, such gifts can range from adopting a dog you've always wanted to buy new clothes for you. Go shopping and buy yourself some good things that make you feel about this day and the upcoming new time. 
19. Go for a solo ride. 
If you're not sure what to do on your birthday, grab your car key and take a long drive. No need to think further about this ride, just enjoy the ride and keep going without setting a destination. 
20. Make a few promises to yourself. 
No matter whether you want to change your habits or finally start going to the gym, promise to follow through. Push yourself to get out of your comfort zone. Take the right steps to improve yourself. 
21. Set yourself a goal for the new year. 
After a party and a celebration, spend some time with yourself when you get back home. Think about your dreams and goals. Figure out how likely you are to achieve them. Start this new year by setting goals for happiness and a better life. Take advantage of giving yourself a goal and make sure you stay committed to it. 
Also read: Trending Ways to Wish Happy Birthday
Final thoughts
Did you find some great ideas about unique birthday celebrations from this list?
We're sure that now you have some amazing birthday plans already. Which is your option? Feel free to let us know in the comments. In advance, Happy birthday to you.