Camping is an outdoor activity that we knew since we were young and can be enjoyed with our families and friends. You can set up a tent in your backyard, stay in a forest, or even by the beach. This outdoor activity has been widespread, especially for those who seek adventure.
Camping can persevere in different seasons, but one obstacle that you must face in plans of having a pleasant camping experience is the cold weather. On a personal preference being out in the cold would make you want to go back inside a warm cabin. But worry no more about battling with the cold weather, the answer, camping heaters!
Why Heater is Important When Camping?
It would help if you kept in mind when camping is the need to stay warm and dry. Using traditional firewood is a good option; however, it's not always advisable as certain areas have a campfire ban. The downside of it is when you need to feel the warmth inside the tent, you cannot merely bring the fire inside, that's not practical and safe, at all.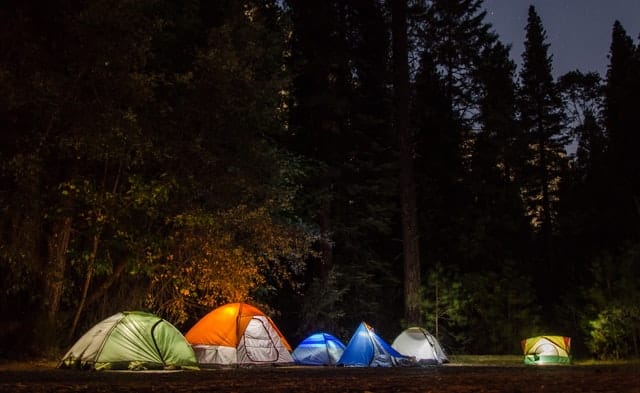 A good alternative is by using a portable heater where you can stay warm and safe. There are plenty of options, to begin with, including a propane camp heater where it allows you to be cozy, warm, secure, and dry without bringing firewood with you. Just make sure you have an extra propane tank if you feel like extending your camping plans.
Here are Five of the Essential Reasons Why the Heater is a Necessity, When Camping:
1. It's Suitable for Indoor or Outdoor Uses
Getting a portable heater is a good use as you can bring it inside your tent, this will serve a useful purpose for making sure heat is stabilized and compact and handy. You can take it with you to help battle the challenging weather, especially during winter seasons. For the love of camping and outdoor adventure, taking along with you, a heater is a life-saver.
2. Easy to Start
Eradicate the traditional firewood by using a compact heater that is easy to use and start. With innovation and how technology adapts to your need, you can bring a camping heater and start using it anytime needed.
Related: This Is What Should Be on Your Camping Supplies List
3. Heat Radiation
The heater's primary purpose is to make sure heat is still produced inside a tent to beat the cold weather, especially when camping during the winter season. With the heat that it provides, you can enjoy the outdoors regardless of the freezing weather conditions outdoors.
4. Auto Shut Off
Safety is the primary purpose of compact heaters. The automatic power-off option is also built-in on these devices. Making sure you enjoy camping safely. These will automatically turn off in case you fall asleep.
5. Multipurpose Machine
If you invest in the right heater, this can also serve as a heating tool for your prepared foods or even liquids while making sure to raise the temperature. They are energy-efficient and multifunctional, allowing you to bring one device with tons of benefits that will improve your camping life quality.
Related: 6 Cool Must-Have Camping Items
Benefits of a Camping Heater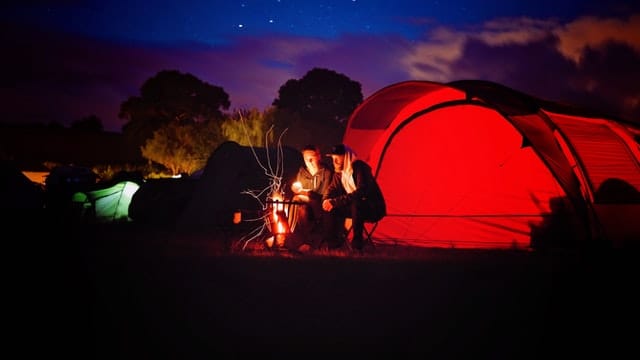 Aside from the listed reasons you need to purchase a sizable compact heater, the benefits of investing in camping heaters are environment-friendly. Even if you prefer to rent cabins or go for an outdoor experience, a gas camp heater can be a good asset.
Outdoor heaters can provide an excellent heat radiance or balance the chillness of air without requiring a power source from an electrical post. One thing to take note of that makes them efficient is how portable these devices can be. You can enjoy camping outdoors without worrying too much of the cold and dark.
The durability of camping heaters is also tested by time, especially if you purchase a stainless-steel cased heater that propels rust. Proper caution when using propane heaters, or even other heaters that differ in size, shape, or structure is an important bullet point. Bear in mind the safety precautions of using this to your advantage.
Related: The Best Travel Products: Get Ready to the Successful Trip
Conclusion
Experiencing outdoor activities such as camping and sharing this with your families or friends is fun and unique. Camping has been a proper meditation technique to help relieve stress, improve mood, and serve as a great exercise as you will perform physical activities.
Having a breath of fresh air and sunshine to kiss your skin feels great and has approved evolutionary benefits. Innovation also plays a significant role in ensuring that the enthusiasm of camping will be experienced by a lot of those who cannot stand the cold weather on chilling nights. Heaters are a way of reviving the tradition most enjoyably.