She's your strength and your weakness. She's the love of your life. She's your one and only 'wife'. If you want to express how much you love her through Instagram posts or want to make her feel special, you need a perfect post. 
Well, along with her good picture, you also need captions that feel unique and meaningful. That is why here in this post, we share with you only the best Instagram captions for your wife. 
Make her day with some romantic posts or share your respect for her presence in your life, these are the perfect wife captions you need.
Cute Captions For Wife's Instagram Posts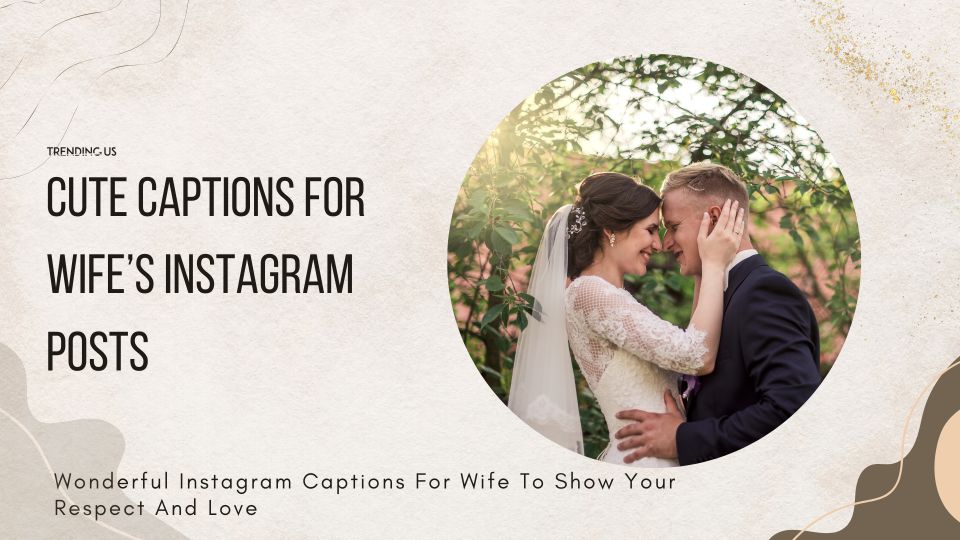 Want to make her day feel special with some sweet and cute Instagram posts? So, you don't want to miss these captions that work like a nice message for your wife. 
I never thought to feel lucky, until I saw that now you're with me. 

Wow, I have never been so blessed that I have a life where you're my wife.

You're my only reason to live. I'm just nothing without you.

My life won't be any perfect without you. Thank you so much, dear wife!

I just want to tell you that I love you more than I can ever explain. 

No idea how you become part of my life, and I'm happy to have you. 

You're my world, my everything. My friend to a life partner.

Dear wife, why do you always have to be so caring and lovely?

Great to have you in my life, as my lucky charm, my wife. 
Also read: Lovely Comments To Give Your Husband
Funny Instagram Captions For Wife's Picture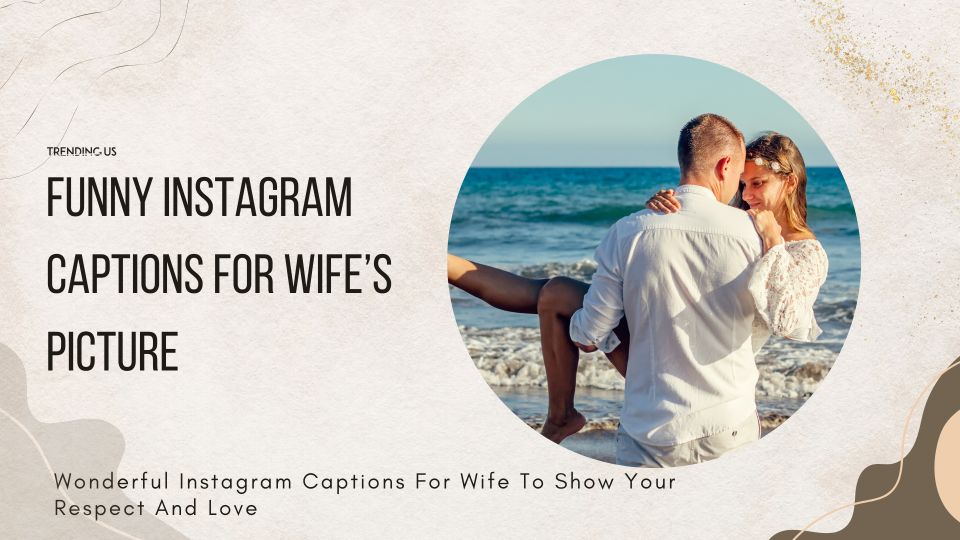 Give her a reason to smile today. Show that she's married to a crazy husband. With such a goal in mind, you need funny captions. You can try these captions, your wife will going to love them.  
All the husband-wife jokes don't apply to me. My wife is just different. 

You're my favorite person and place because I want to be where you're. 

I would rather choose to have you as my wife than be a wife like you. 

Soulmate? What's that? Oh, so we have to call our spouse soulmates, get it? 

I'm not perfect, also not you. But surprisingly, they were a perfect couple. 

I know that I already have you in my life, and still I, dream to make you mine. 

Dear wife, you might think that I'm having fun without you, but I miss you. 

Thank you for choosing me as your husband, it's good to be your partner. 

Sometimes I want to break up with you, so I can re-marry you. 
Respectful Wife Captions On Instagram
For everything she does for you every day, she deserves great care and respect. With these respectful captions, you eventually tell your wife that you value her presence in your life. 
I don't care if we walk to our backyard or on the beach, with you it's romantic anyway. 

There was a day I fell for you, and I'm telling you that I'm still falling for you every day. 

Dear wifey, I might not show you how much I love and respect you, but I still do. 

They say the best is yet to come. Nope, I have a perfect wife and need nothing more. 

With a wife like you on my side, nothing seems boring or impossible to me. 

With your presence in my life, I feel myself as a changed person, in a good way. 

Thank you so much wife, to be my wife. I don't think I deserve anyone but you. 

You're the life partner I can ever have, no one can ever be so perfect like you. 

Every moment with you I like to save it as a precious memory somewhere. 
Also read: Sweet Comments To Make Your Wife Feel Loved
Romantic Instagram Captions For Wife
Being with her, you accept that she's the one you need in your life. And you are and will always be grateful for that. here are the romantic captions you can use to create lovely posts that make your life feel loved. 
When I see you for the first time, I thought you would be my dream girl, and you're. 

I know we're married, but still, I can't stop treating you like I just fall in love with you. 

I'm just nothing without you, I seriously need you with me, every time. 

No idea where you be part of my life and now I can say that you're the world to me. 

Perfect couple? I'm not going to announce that. But the lovely one, you can say. 

I have a wife, that loves me and makes my life like I'm living in a dream. 

Whether you want it or not, but you can't stop me from making love to you. 

Great to have you as my life partner. Dear wife, you're perfect for this role. 

After all these years, we might have changed, but your smile is still that beautiful. 
Short Captions For Wife On Instagram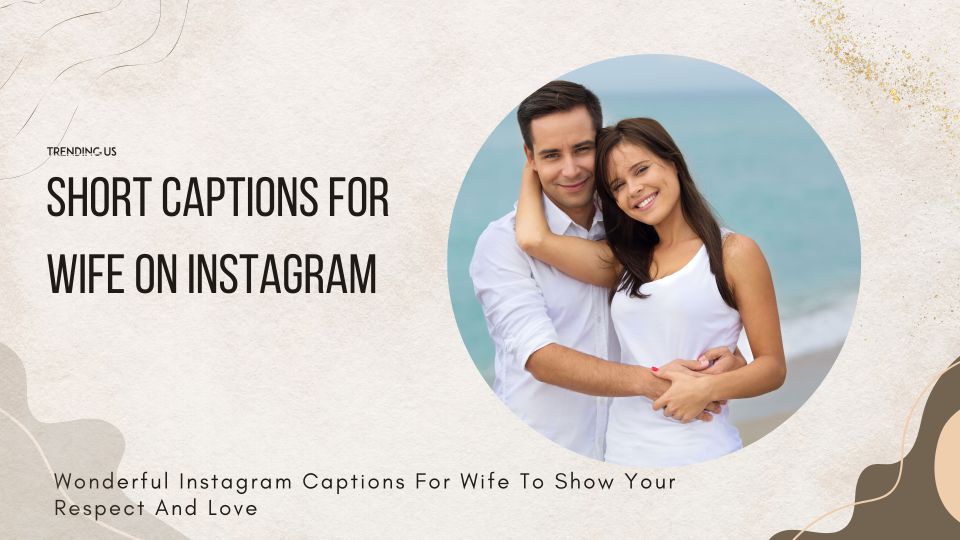 If you want to make your wife feel special and appreciated, you don't need to write poems always. Just some short captions like these are enough, to make her feel happy that she married the right person. 
Mad and made of each other. 

I love you, do I have to say this?

Perfect Instagram couple. No competition. 

You're the one I need the most. 

I'm the one you've prayed for. 

A proud Mr. and Mrs. 

Nothing but perfect pair.

My favorite person in life. 

She's just great! Hands down.

No one else, but wife. 
Also read: Beautiful Compliments For Smiles
Final Thoughts
Well, usually you might have been posting reels with your wife and having fun. But when you randomly share such respectful and romantic posts for your wife, she might be surprised at first. But this is more to make her feel respected and loved eventually. 
With your post, tell her that you're proud to have her in your life. Because she is the perfect wife you can ever have. And, this makes you feel lucky to have her on your side.