Have you been suffering from hair loss or thinning hair? Or just tired of hiding thin hair in the front? Then this article is for you. Sharing the best female hairstyles for thin hair to look thicker.
When a women's hair begins to thin out, it can have a big impact on her self-confidence. Female hair loss can be made almost unnoticeable if you know all the right tricks, however.
We know if a good hair day takes you to the skies so what bad hair days can do. But we know you can fix almost anything in the world. Hairs aren't a big issue, it is just a matter of some tricks and your hair loss can be made almost unnoticeable. 
Hy beauty queens, There are a few hairstyles for female hair loss that we believe you'll want to try. If one doesn't work well for you, then you can always try another! It's time to stop letting your hair loss or thinning stop you from enjoying life and having the confidence you once had. And styling your hair is a great alternative to side-effect causing medical treatments that can be, in some cases, dangerous.
Below is our list of several different hairstyles to hide hair loss in the front. Continue reading below to discover the different hairstyles that you can try today!
Suggested Hairstyles for Female Pattern Baldness
1. Layers Around the Face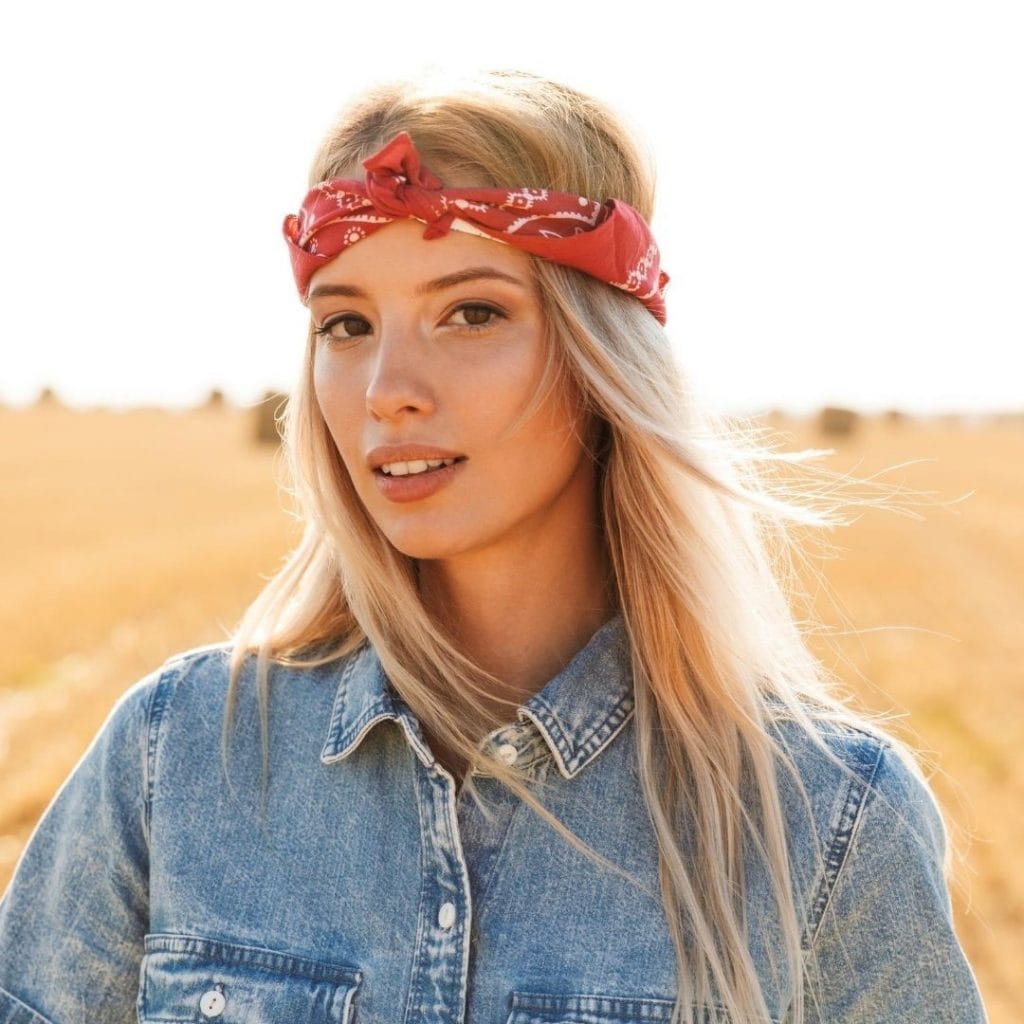 Layers around the face work well for women with receding hairlines. The layers will create volume and will hide the hairline completely. No matter if you part your hair down the middle or to the side, when you have front layers, no one can tell what your hairline looks like!
The layers in your hair will also give your hair a thicker look. Try this haircut for thin hair to look thicker. For the days when you want to wear your hair up, consider placing a headband around your hairline. Headbands come in a variety of styles, and you can choose one with a sporty look or one with a hippie/chill look and many others.
2. A Layered Bob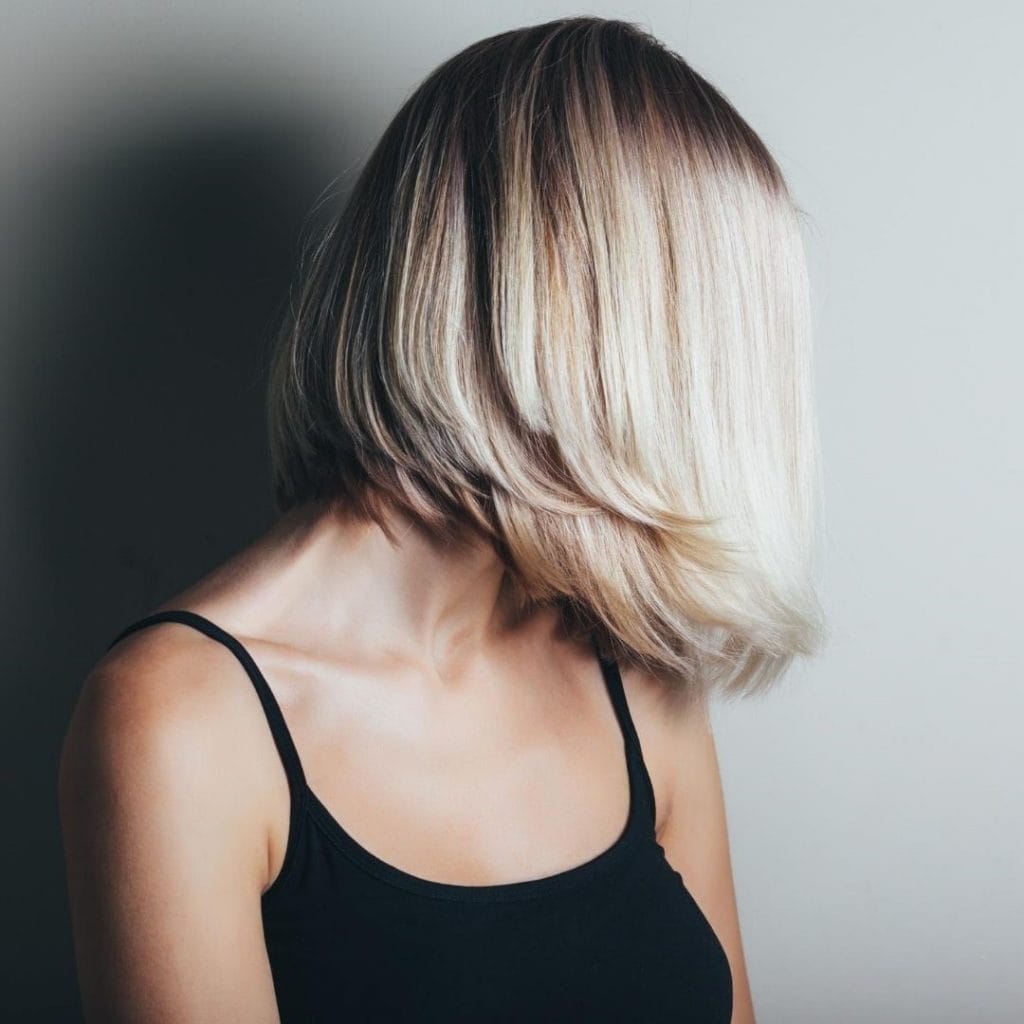 A bob on its own can give your hair dimension. When you add layers to a bob, it becomes even thicker and fuller. Bob cut gives volume to your hair.  When your hair looks too thin, a short hair can be a good option.
Long hairstyles are heavy and pull your hair down, which often shows the thinning on your scalp. A bob cut will allow the hair to rest with ease right at the top of your head and covering any hairless spots. And it can be a good experiment with your look to try what you say!
We know the pain of losing long hair so don't stress, we got another option for you that is getting a bob is a blunt bob cut. This type of cut is a bit longer than the traditional bob, but will still rest above the shoulders. It also helps keep your hair looking healthier and thicker. Try this best hairstyle for female hair loss and give your thin hair a better look. 
Related: Tips to Take Care of Your Hair While Travelling
3. Sneaky Bangs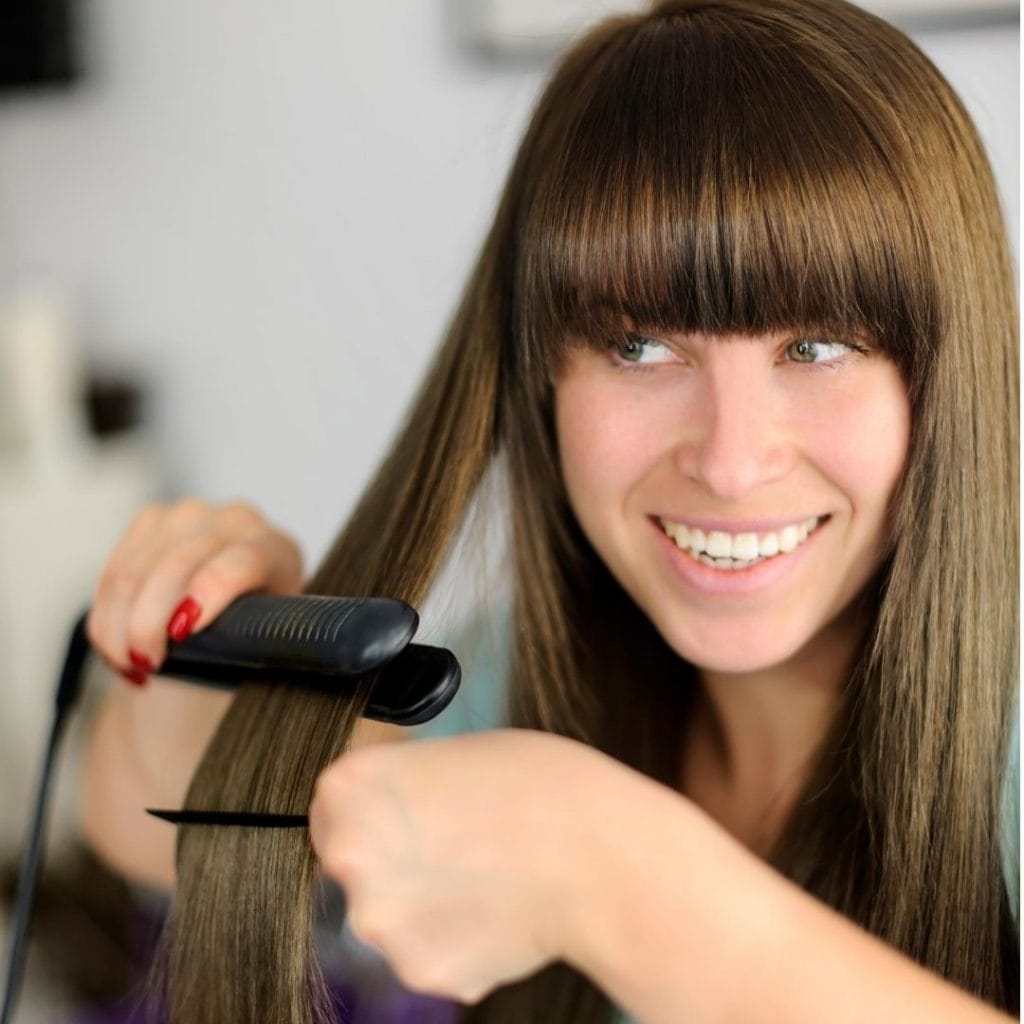 If you have a receding hairline or female hair loss in the front of your scalp, then bangs can certainly help. When done correctly, bangs can be quite sneaky and pretty good at hiding your hairline. If this is your ultimate goal, then consider going with a longer and more choppy bang.
The uneven bangs will help cover your forehead and will bring attention to your hair rather than your hairline. These types of bangs are also easy to manage and style each morning while giving you a younger look. You can use a straightener to give them a slight curve for a proper look when you wash your hair.
4. A Short Pixie Cut
As stated before, the shorter your hair, the better it covers your hair thinning. A pixie cut is one of the shortest cuts you can receive and in return, it's very low maintenance. This hairstyle is one with very short hair in the back or on one side and a bit longer hair in the front, on the other side, and in the bangs. This is the best short hairstyle for thinning hair on top.
It can help you to cover random bald patches on your scalp a breeze. You can flip the hair and place it where needed to cover up any pattern hair loss. It creates a lot of texture and brings a lot of attention to your eyes and face in general. You can also use some accessories to style them sometimes like small clips. To make them puffy use can use a blow dryer sometimes if you are attending some event or party.
Related: Easy Ways to Curl Your Hair
5. Parting Other Than Down the Middle
When you part your hair the same way each day, it can cause your hair to go limp in that specific area. The hair will begin to go flat in that section. Instead of parting your hair down the middle each day, try to part it differently when you can. You should use a fine-toothed comb for parting it gives a clean look. 
When you change the way your hair's parted, it'll give your hair more volume and create a fuller look. Sometimes you can try soft curls or accessories like headbands and beads. Try a deep side part for a more dramatic look!
6. Loose Braids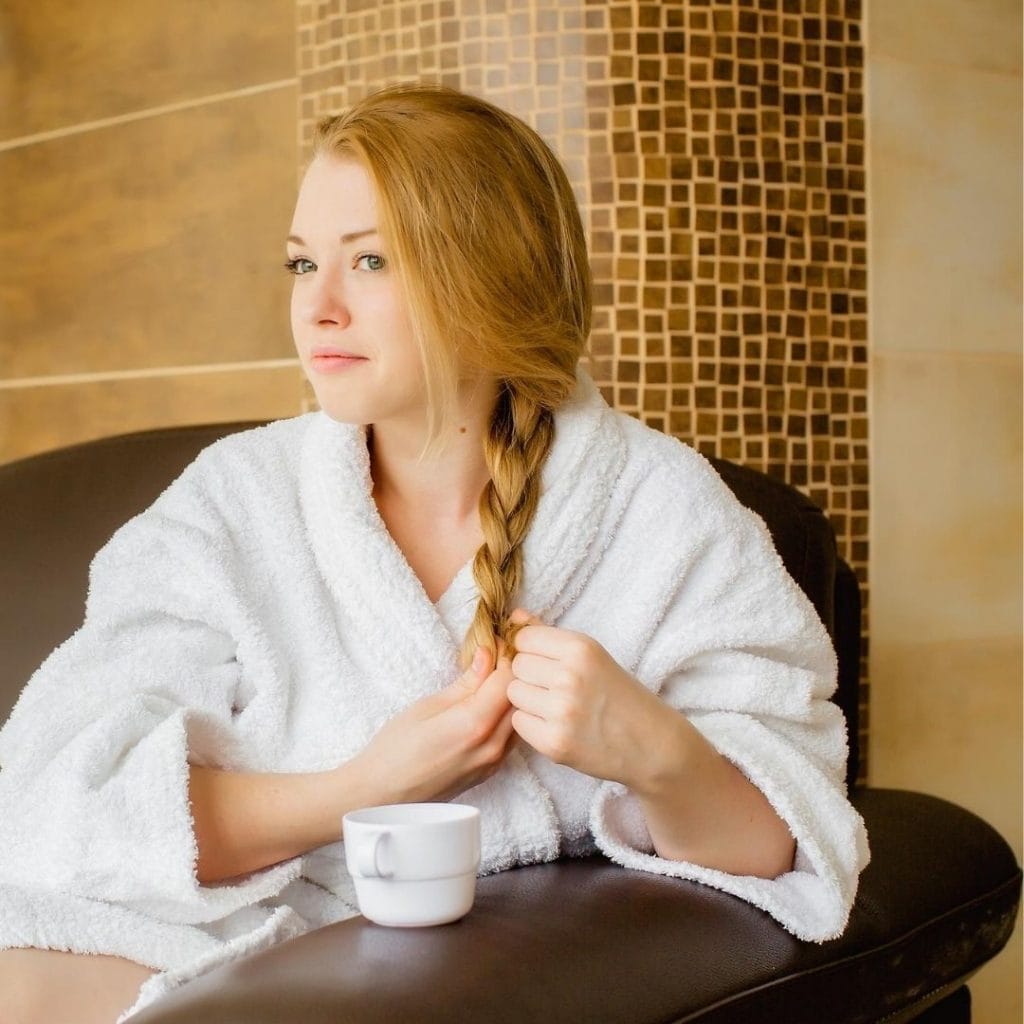 It can be hard to braid hair when you suffer from female hair loss or for thinning hair on top. If done correctly, though, you can braid your hair loosely to hide the appearance of bald spots. If you go to a professional, you can even have them braid weave into your hair to create a fuller look. There are various types of braid styles like mermaid, french, and many more, you can also decorate them according to the occasion.
Weave comes in all different colors and textures. A good-quality weave will look and feel like your real hair. When braided into your braid, your hair will seem thick and healthy. The best thing about this short hairstyle is that you can leave it in for a few days.
Simply wrap it at night and touch up the frizz in the morning. Then, you're good to go.
Related: Factors to Consider Before You Start Using a New Hair Product
7. A Ponytail With Tease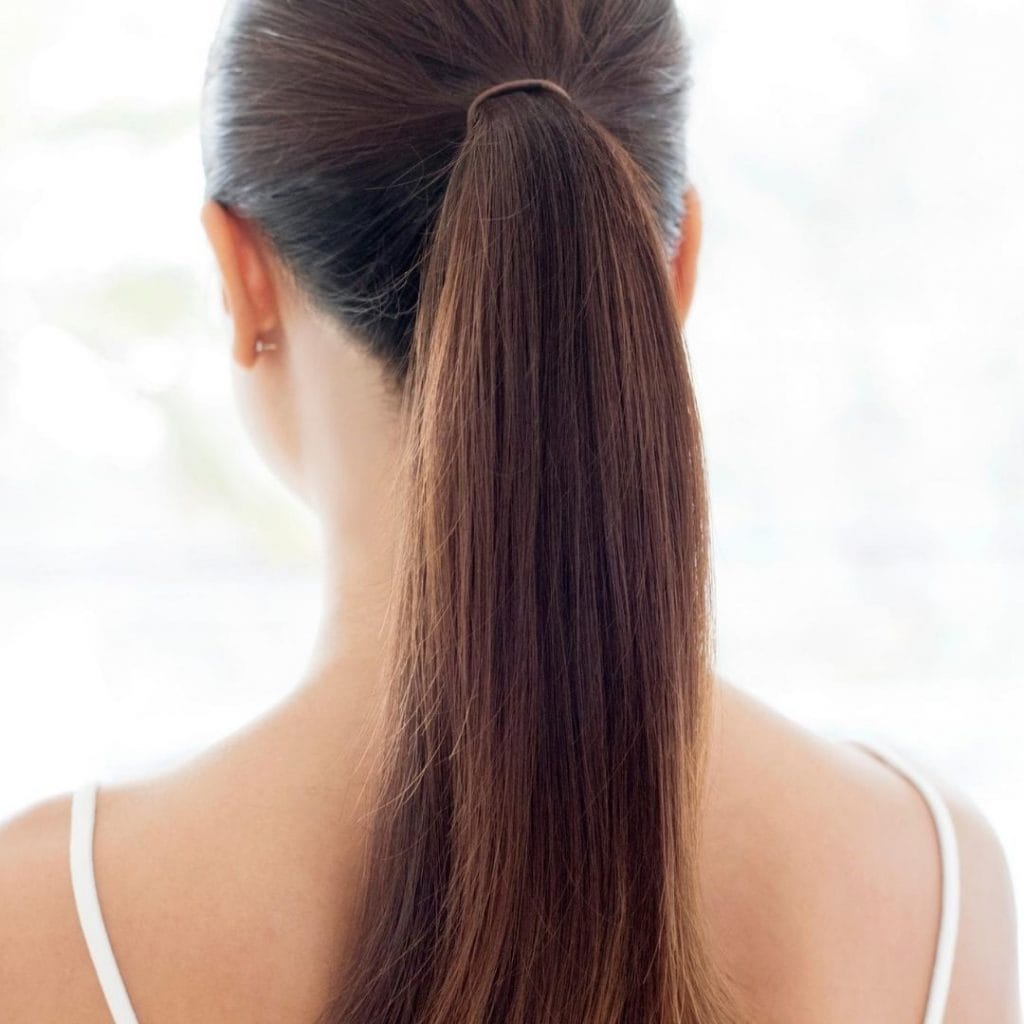 If wearing a normal ponytail hairstyle shows your thinning hair on or hair loss pattern, then you can consider a ponytail with a tease. Take a small section in the front of your hair and flip it upside down.  A ponytail gives you a very sleek and elegant look and they are very comfortable to carry all day. 
To give them volume you can use backcombing in the front part and then make a pony. For this, you'll have to begin combing it gently in the opposite direction that you normally would. This will create a teased look. When done, flip it back over and place your hair in the ponytail. 
It'll create a full, thick look while keeping your hair up and out of your face.
8. Scalp Micropigmentation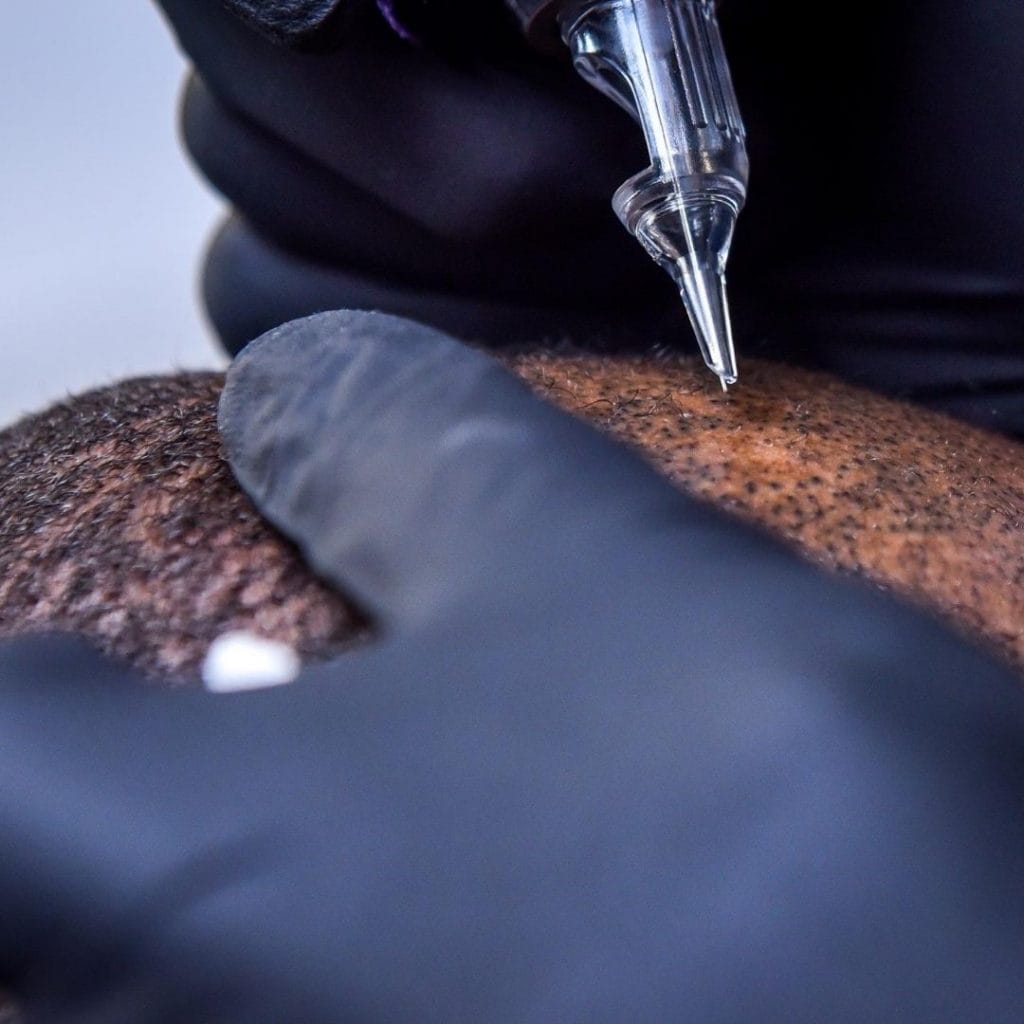 Scalp micro pigmentation is a great way to create a full look on the scalp without having to worry about the way your hair falls. This procedure consists of tattooing done on the scalp to give the illusion that your hair is thick.  Which makes it the best haircuts for thin straight hair.
It's a female hair loss treatment that won't cause much pain or long recoveries. You will need to go to a few sessions until the procedure's complete, but the final result is permanent and will allow you to try out many different hairstyles you weren't able to try before!
Also Read: First Date Outfit Ideas for Women (with Photos!)
Try These Hairstyles for Female Hair Loss Sufferers
If you thought that your options for hairstyles for female hair loss sufferers were limited, then we hope you now know you have plenty of hairstyles to choose from! You can try all these looks and keep yourself trendy whether it is your professional workspace or parties. You can try treatments like Nizoral which is popular lately – There's a thorough guide on HairGuard about that – But in the meantime also try these styles listed above and be sure to switch it up from time to time.
Just not hairstyle ideas but we got a lot more on fashion and lifestyle, you can always keep visiting on trending us!