Whether you have been in that situation or not? But, you definitely can imagine, How it feels like when you are standing in front of your home and can't enter. The situation is, you are locked out of house, because you lost its key or misplaced it somewhere.
Here we are not talking more about what a locked out person feels. But sharing about things to do when you are locked out of your own house. Discussing, How you can't enter your home when a key is missing? Well, here are the best options for you to do if life puts you in the "locked out of house" situation.  
There are many things you can do in the same, depending on your situation and urgency level. But, doing anything without presuming its outcomes, ultimately may create more headaches for you later on.
The best option to do when you are locked out, is to contact a locksmith in your area. Call them your residential locksmith, and if you can't find the one around, then search for Locksmith near me online. Having a professional Lock technician is the far safest option. But what if you want to do something on your own, first. Well, here are the options for you, read ahead. 
What You Can Do When You Are Locked Out of House?
1. Search For Other Ways to Get Into Your Apartment
Standing outside of your own home, solely won't solve your problem. Check is there any other way you can enter in your own home. Search for any other doors and windows, that are left open, or not?
If you find any other way to enter the house, then good luck. But, if not, then don't try to break the locked door or lock by ownself. That might harm you, even more than your property itself. 
2. If Using an Electronic Lock, Then Reset It.
The latest home safety technologies that we have are far more secure and reliable than the normal lock systems. Indeed, a good thing. But, when you forget the code, you end up locked out of house. Similarly physical keys, you also may forget the right codes that can open your doors.
But, in case if you have not saved the code, in your phone or else, then better to call the locksmith here. They can reset your digital code and can help you in creating the new one of your choice. But, don't forget to save this new password elsewhere now.   
Related: How To Choose A Home Care Software?
3. Look For the Spare Keys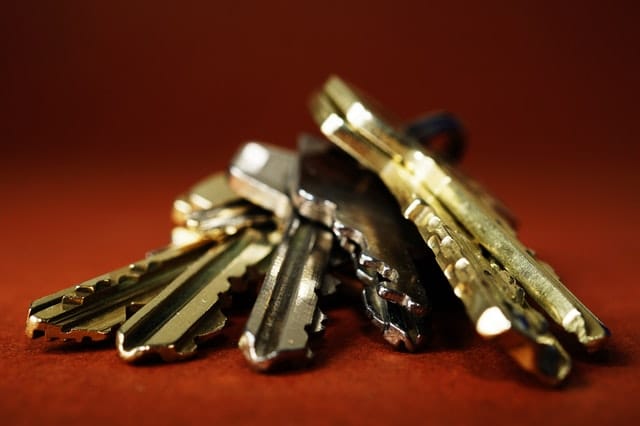 Ok, so you are locked out of house, with no other ways to get in. So, what's the next option? Use the spare keys, simple. If you are aware and lucky enough, then you probably have the spare keys of your apartment, right now. (Let's hope, that key isn't in the house itself) Or call someone your family or roommates who have the spare keys. 
And, if you are living in a rented apartment and locked yourself out of home, then call the house owner and ask for the spare key. Landlords always carry spare keys of their property, and that definitely saves you time. So now, don't forget to create the other one key-set. Also, make sure this situation won't happen again. 
4. Break a Deadbolt From the Outside
There are other handy tools you can use when you are locked out of the home. Depending on your lock design and structure you can use a bobby pin, bump keys, paperclip, and even credit card to unlock a deadbolt door. If you are in a hurry and looking for some ways to open a door without a key, then this can be the best one for you.
Indeed, these common ways perform best when you know how to do it properly. But, instead of frustrating and rushing to open the door anyway, you also need to understand nature of the door lock itself. Or you may break the lock from inside, and make it even difficult to unlock it anyway. 
Related: Key Things to Know Before Getting Your Home Windows Replaced
5. Call for Locksmith Services at Your Area
Ok, so if you are not that lucky enough to find any open doors, windows, or spare keys, and even prefer not to take the heavy burden. Then, the next option is to call your area locksmith for help. In an emergency like locked out of home or car, residential locksmiths can benefit you with the right solution at low cost and that even without damaging your properties.  
There are some locksmith companies for your help, whether you are a lockout at home or in a car, such services are a much better option. Doing it by own, without knowing the nature of lock, and you end up making more issues there. The locksmiths are professionals at their job and have the right KEYS, which means solutions for your locked doors.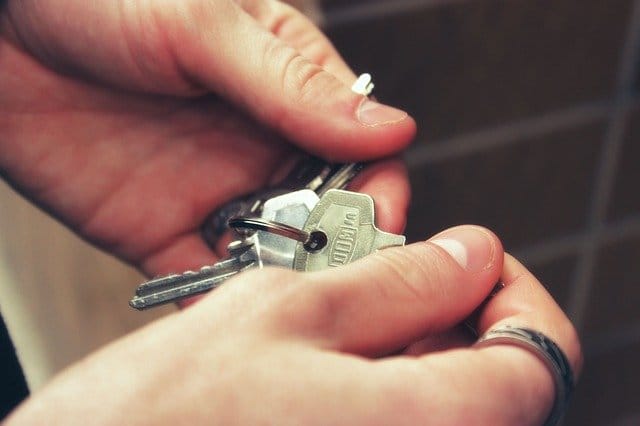 Locksmiths are well-versed with the multiple lock systems and can apply the suitable option. They are the technicians of the locking system, aware of the lock structure, and use custom tricks to solve your problems. 
Indeed, home locked out is an emergency for you, but not enough for the policemen and fire-fighters. Locksmiths are there for you, in a situation likewise. Contact the one providing 24×7 Locksmith services, depending on the case urgency and staff availability at the moment. So, contact the right company with having a required staff and of course, on-the-go solutions without more waiting.  
One more thing to note is, when you are not sure about any quick tips to unlock a door, then just don't attempt it by yourself. Probably later on that will make it difficult for a locksmith, as well. So better to contact the locksmith at the first phase as such a situation arrives. 
Final notes 
Finding a key and losing a key, are the two easiest and hardest things ever. That depends on, Which door you are about to open, and most importantly, Is it of your own or not?
Admittedly, finding the lost key of your properties is not an easy task. And, breaking a door is of course not a good option when you're locked out of house. That, not in any case, whether it's your apartment or rented one.
Not only in case of, locked out of home or car, but related to any similar home emergencies, hiring locksmith can save your time and efforts. Instead of doing anything by yourself, it is a good idea to ask for the right locksmith at your place.