Each one of us has drawn something or the other while we were in school. Some pursued it further as a hobby, few took it up professionally while others left it behind. Whether trained or not, drawing is a good stress reliever. If you are stuck with the question of what should I draw and are blank in your mind, we have the solution. Read along to find '100 Trending Things to Draw'.
Drawing is a well-known form of art but it is also a beautiful depiction of scientific concepts. Researchers have concluded drawing to be a strong medium of learning and remembering things. The visual form of learning is much stronger than reading and writing. It has been found to stimulate memory for better understanding and retention of information.
Drawing as an art form is a versatile subject for those who practice it. It can be a passion for some, a stress buster to others, it is a voice for the few and flows like the sound of music for others. Drawing is a medium of cognitive skill development. In the traditional system of education, it was not recognized as an essential part of elementary teaching. However, the modern education system emphasizes drawing and art to promote creativity, analytical skills, conceptualization, and also hand-eye coordination.
Now the question arises, is drawing skill or a talent? Can anyone draw?
Well, drawing is indeed a skill that can be learned. However, talent can make it easier to master it. Practice helps improve the spatial intelligence of an artist and sharpen the acquired skill.
An artist or not, we listed 100 things to draw while keeping you busy in leisure hours.
Easy Things to Draw  
Here are some really easy things to draw that can be attempted by a beginner or a pro alike. Your proficiency will make all the difference in the detailing that you add to your masterpieces.
Hearts

Flowers

Fruit

Stars

Eyes

Lips

Trees

Butterflies

Leaves

Diamonds
Cute Things to Draw
Are you the one who is always on the lookout for cute things to draw and are running out of ideas? Here is our list of trending ideas to help you beautify your scrapbook corners.
Small animals

Cartoon characters

Rain clouds

Sunshine

Teddy bears

Tricycles

Candy canes

Snowmen

Rainbows

Your pet
Checkout Tips for Choosing Artwork for different Rooms
Cool Things to Draw
If you are practiced enough, these are some cool things to draw. These may require a little more practice and effort, but we are sure they will be the highlights of your art book.
Anime

Dragons

Music

Spaceships

Waves

Architectural designs

Spiderwebs

Ninjas

Electronic circuits

Musical instruments
Fun and Easy Things to Draw
An aspiring artist's workbook cannot be complete without some trending and fun things that we have put together here. Try them out, these are fun and may come up to be your best work.
Cityscapes

Facial expressions

Hand gestures

Vehicles

3D forms

Ghosts

Footprints in the sand

Snakes

Aliens

Van Gogh's Starry Night
Checkout 21 Trending Hobbies to Follow in 2021
Few more super easy and creative drawing ideas for beginners
If these weren't enough, we still have a few more ideas for you to play along with charcoal and colors. Dab them on and create your masterpieces with simple and exciting drawing ideas here.
Colorful Nature

Stick Figure

Line Art

Imaginary Funny Faces

Bugs

Cosmos

Human Faces

City Skyline

Houses

Bridge

Robot

Camera

Tatoo

Astronaut

Symbolism

Superhero

Pop Art

Dinosaurs

Strawberry

Dandelion

Bubble

Cupcake

Cats

Yin Yang Symbol

Starfish

Turtles

Socks

Shoes

Paperclips

Buttons

Guns and Knives

Pie

Watermelon

Nose

Mandala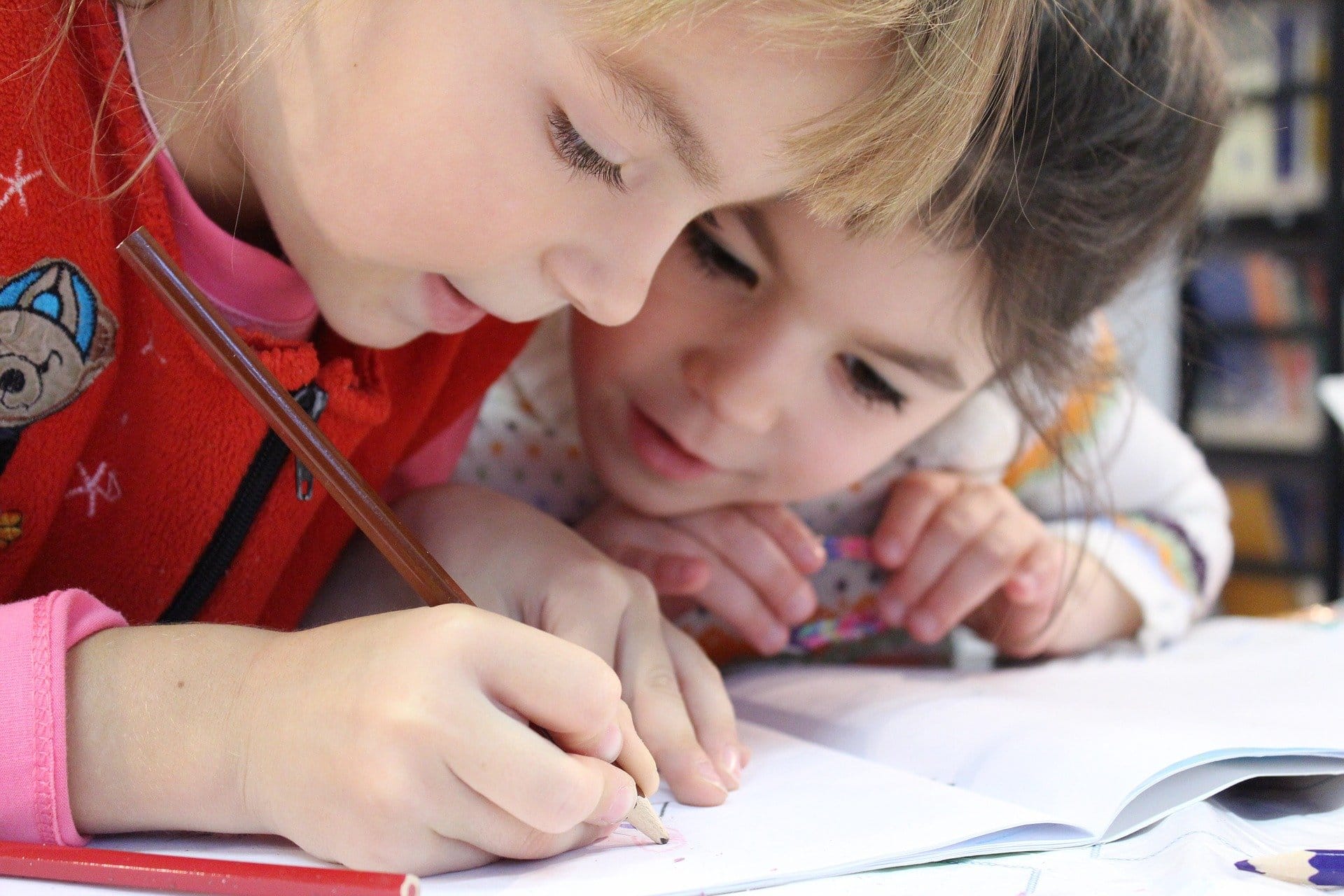 Trending Things to Draw Ideas for Kids
While you are busy creating your art piece, we also have ideas to keep your little ones busy. Let them not feel left out, get them a sketchbook and some pencils too. What better way to enjoy a vacation than spending time together doing something fun, creative, and mentally stimulating, all at the same time.
Tree Stump

Bicycle

Favorite Pet

Monster Girl Tabatha

Tables and Chairs

Books

Pencils and Pens

Simba the Lion King

Favorite  snack

Favorite Outfit

Ice Cream

Boat

Snail

Cow

Fishes

Cake

Sun

Moon

Donuts

Gifts

Crown

Candy

Snowflakes

Candle

Ghost Emoji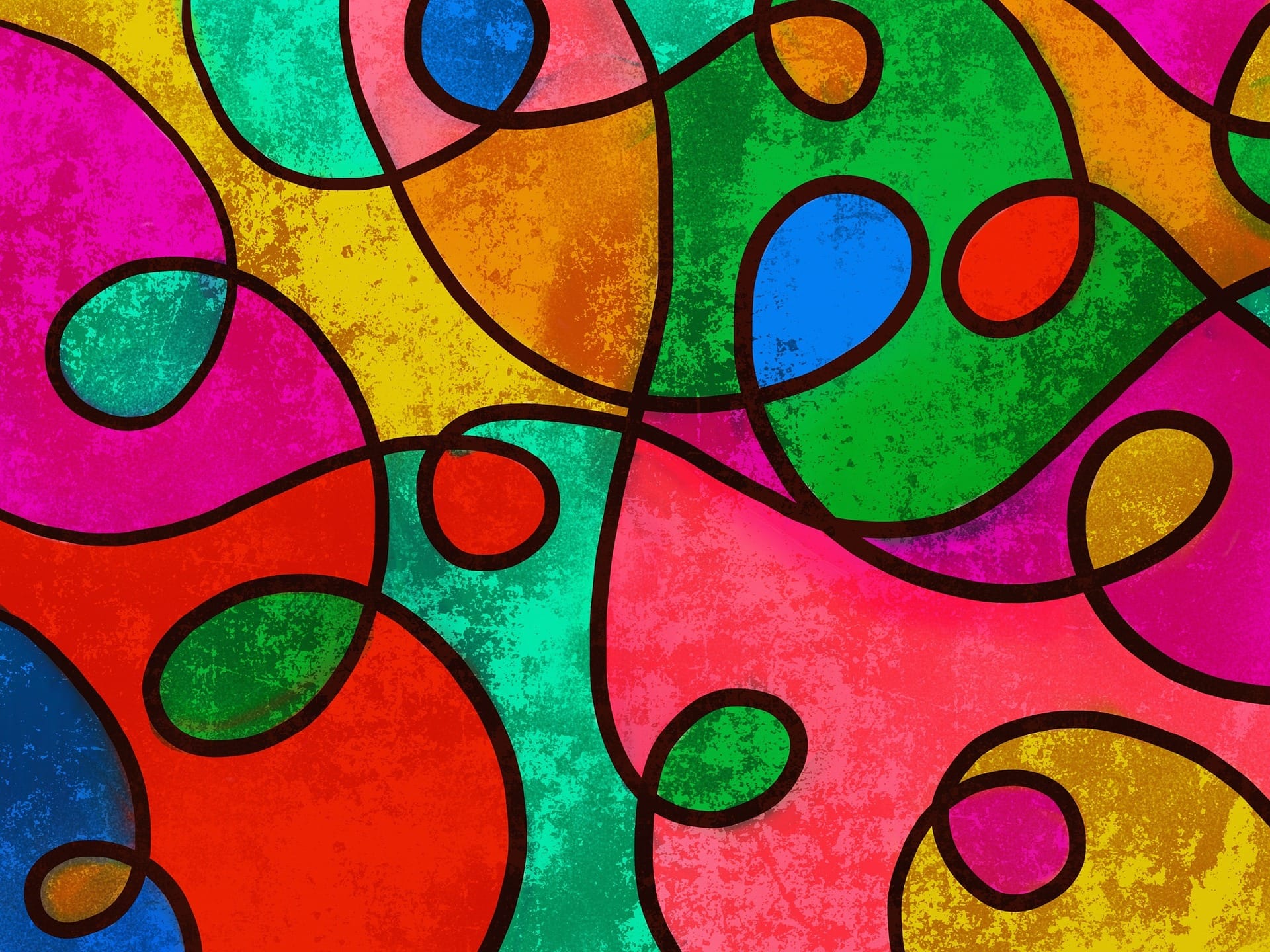 What to draw when you have no ideas?
Doodle
Doodling is often called a mindless activity. We think it is true and not. It is easy to doodle with a preoccupied mind but at the same time, doodling helps calm down anxiety. It allows a free flow of thoughts and creativity together. With no specific pattern to follow, even an amateur can never go wrong with a doodle.
Sketch with a changed perspective
When facing an artist's block, look around yourself. Observe all around and select any object of your liking. Try to bring it to your sketchbook with a changed perspective. Add depth, distance, height, and any new dimension of your choice. Play with the space to create a new piece of art.
Inspired by a favorite artist
If nothing strikes you, try copying a favorite artist. The Monalisa has been copied a million times in many different forms. Yet, every artist adds his signature style to it. Copying is not always piracy, it is an inspiration and learning process that each artist must go through to improve his/ her craft.
Use Drawing Ideas generator
One can never fall short of ideas when using a digital drawing ideas generator. Pinterest is the mother of all artistic inspirations. Moreover, several customized idea generators like artprompts.org, and design lab, etc. are there to rescue a block and save a lot of time spent in conceptualizing an art.
Join a drawing challenge or series
Consistency is what you lack? Boost your sketching skills with a drawing challenge. Join a challenge on Instagram or get inspiration from weekly or monthly prompt templates. Quick Draw with Google is a fun 20-second sketching challenge, a must-try if you love to experience the rush and be amazed at your creativity at the same time.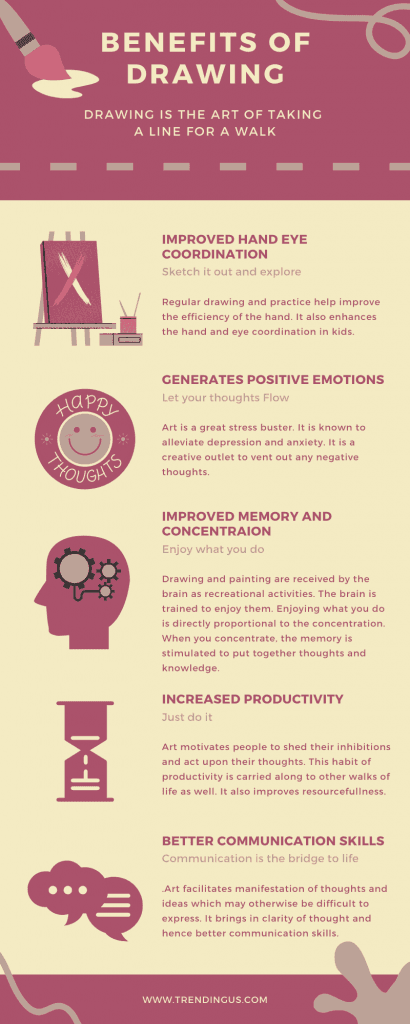 How to get motivated to draw?
Create your drawing schedule
Schedules can practically keep everything on track. If you are looking forward to taking up drawing professionally, creating a schedule for yourself is going to be very helpful. Plan your work around your artistically most productive hours. This will help you remain focused and bring out the best piece of art. It is also convenient to plan your art inspirations. Draw a plan with the necessary prompts. This way you will save a lot of procrastination while looking for inspiration.
Try a new medium or tool
Add diversity to your art by experimenting with different mediums and tools. Graphite or paper pencils are the basic tools for drawing, chalks and charcoals are easy too. Try freehand with markers, color pencils, and ink. A wide variety of paints add new dimensions to otherwise black and white art. Sketching on canvas can also be very different from sketching on paper. Keep your work interesting.
Find your drawing buddy
Fun or work, both can get more interesting when with a buddy. Find your hobby or work-buddy to jam overdrawing sessions. Keep them innovative so that your buddy and you look forward to them. Have fun and you will never need another motivation.