We are in the era of social media and strong AI that is evolving every day. In the race of being at the top, creating viral content, and reaching the potential audience hashtags can be a game changer. Most often, when we think of viral content dance, comedy or music is something that captures our attention. But, technology is one of the most favorite content for viewers today.
Some of the famous YouTubers post their content on Instagram as well, apart from YouTube today there are multiple tech content creators. The use of a perfect hashtag combination can surely boost your Instagram tech posts or content. Scroll below for the best tech hashtags to try in your next reels:
Trending Tech Hashtags for Instagram Images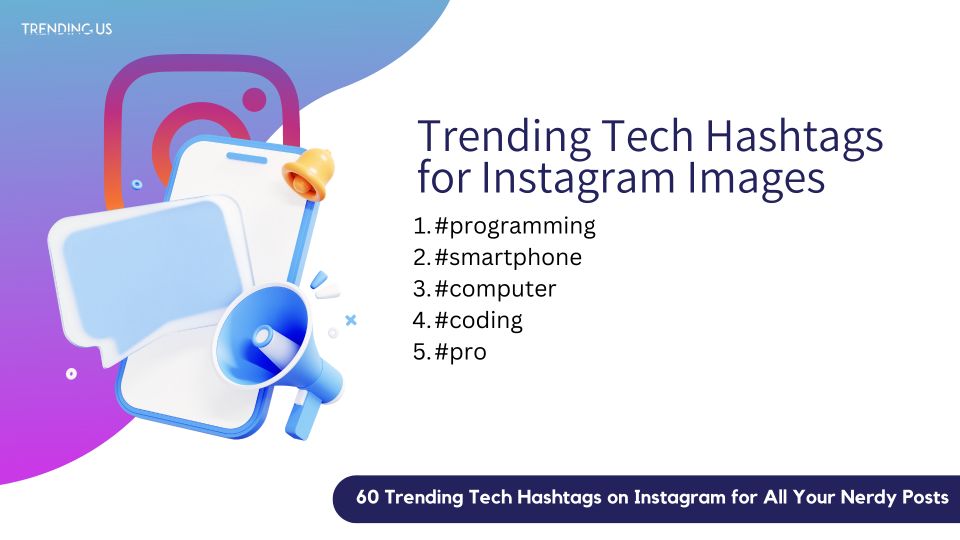 Technology is all about the latest and new trends since it changes every night. Adding trending hashtags should be in your to-add list. Here are some trending tech hashtags for reaching the audience:
#software
#gadgets
#electronics
#android
#programming
#smartphone
#computer
#coding
#pro
#instatech
#techeducation
#security
#gadget
#instagram
#mobile
#technologynews
#instagood
#cybersecurity
#techie
#techno
#tech
Also read: Trending Hashtags for Instagram Story
Best Tech Hashtags for Instagram Posts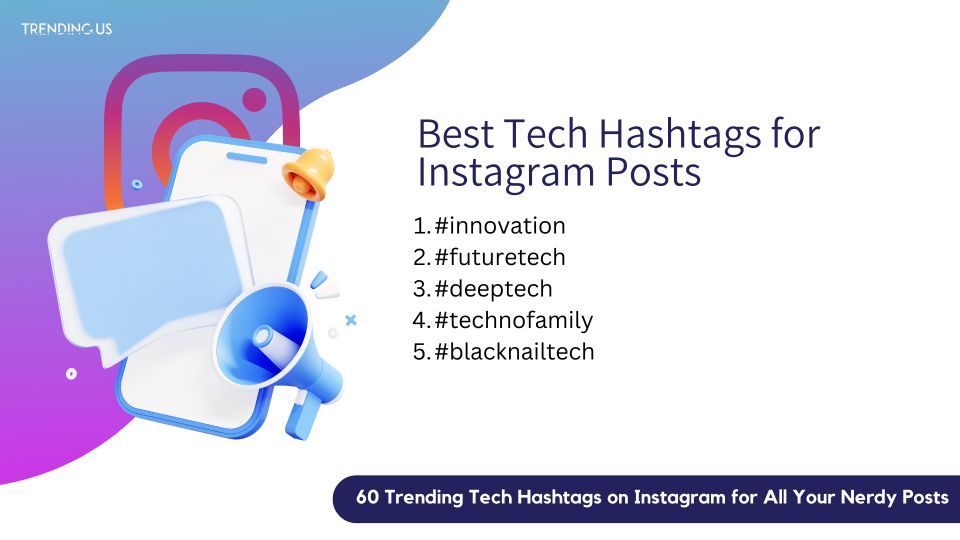 Best content takes a lot of effort, to create a perfect reel or post it takes an idea, research work, and execution. For a reel that is made with a lengthy and time taking process it should reach to its audience and bring so many views:
#engineer
#ai
#marketing
#tecnologia
#future
#startup
#robotics
#computerscience
#artificialintelligence
#innovation
#innovate
#futuretech
#deeptech
#technofamily
#blacknailtech
#technoparty
#technolovers
#techonbeatofficial
#technicolor
#techsupport
#technical
New Tech Hashtags for Instagram
Creating a reel is not enough it takes the process to boost it on Instagram, hashtags are one of the crucial steps. Here are some must-try tech hashtags for your next tech post.
#techo
#techhousedj
#techcompany
#techturkey
#techworld
#technews
#instatech
#technik
#techart
#technogym
#blockchaintechnology
#neoculturetechnology
#informationtechnology
#bitcointechnology
#creativetechnology
#musictechnology
#technologytrends
#technologylover
#latesttechnology
#primitivetechnology
#greentechnology
Also read: Trending YouTube Hashtags To Boost Views
The above list can surely rescue you from hashtag-searching hassles. Hashtags are a must to boost your post and bring maximum view but creating a perfect combination is also important. Don't add a lot of or all trending hashtags mix multiple hashtags according to your content and then post them.