We heard that you've almost edited your picture/video and are ready to post on Facebook, you've got a perfect image or selfie to post today, also added some crazy effects or filter to it to make it viral a lot better.
And yes, you also have used trending regular Facebook hashtags in this post – but wait! Captions are confusing, repetitive, and super-common. Well, not anymore.
We have curated the ultimate list of trending facebook captions, for your every post. I am going to share some interesting, cool, and funny captions for Facebook that will transform your post into a meaningful and engaging message overall.
Maybe you're in a hurry to post, or feeling like no one cares about captions. But, the fact is, they do care for captions. A post caption actually supports your audience to understand the context. It delivers your message to your audience. So, don't you dare to leave it blank or add just an emoji? 
List of Trending Facebook Captions 
Cool captions for Facebook
You don't need Netflix anymore, you just need to talk with someone. 

Stop looking for happiness outside, start looking for it Inside. 

Everything has a solution. But, it's you who ends up choosing the problems again.

My best pic is yet to come.
No luck. Hard work only.

Escape the ordinary. 

One day at a time. 

No caption needed. 

On an energy-saving mode.
Smile and confuse them.
Facebook captions for your selfies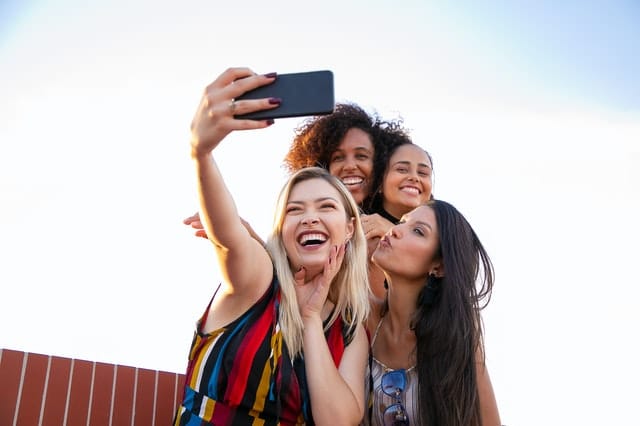 We will never have a perfect life. But yes, we can have a perfect selfie, like this. 

Don't hire someone to write your stories, write them by yourself.

Woke up like this

Believe me, this is a no filter image.

Worry less, Live more. 

Yes, you have the power within. 

Accept yourself, the way you are. 

Feel proud. Be happy. 

Never compare with anyone. Compare with you.

You are unique to this world.  
Inspiring captions for Facebook
Stop complaining, because we all have a day with 24 hours. 

Never hold yourself back. Forget everything and do something. 

Just start and see how far you can go. 

Dream it, Do it. Feel it. Achieve it. 

Believe in yourself, when everyone doubts and questions your ability. 

It's their limitations and not yours. So keep going, because you're different. 

Do something that your future self will be thankful for.

When you're strong or rich, no one will bother about your grammar anymore. 

Be the energy you want to attract.

Don't wait for it. Just go for it.
Read next: Wedding Hashtags for Instagram & Facebook
Short Facebook captions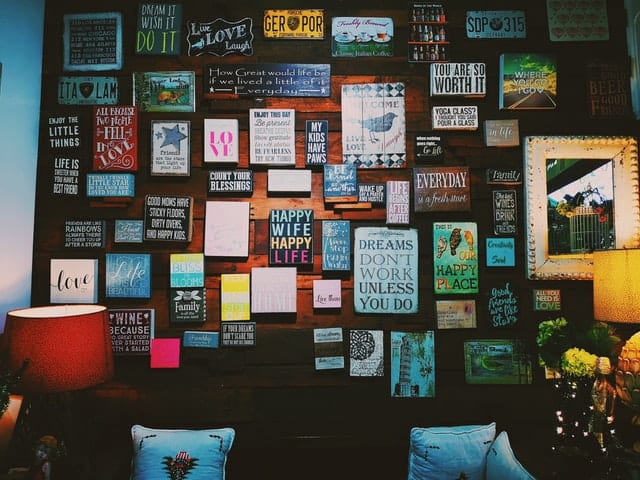 Collect dreams and not regrets. 

Hey you, you matter. 

Just do it!!

Leave it or live it fully. 

Stop thinking and start living. 

Be happy today, that's it. 

Random post. 

On a mini-vacation.

Lazy mode ON.

Caption this!
Funny Facebook Captions
You dream of winning the lottery, till the time I bought some lottery tickets. 

Writing a caption is not hard, you're just lazy. 

One cute selfie a day, keep your haters away. 

The only marathon I run in my life is a movie marathon.

Your friends bring the food. My friends eat my food. 

Be weird but never stay boring anymore.

Have confidence like: Kanye west

Everything is legal until someone notices you doing that. 

The best thing about fat people it, they are hard to kidnap. 

Feeling lazy to write this caption, Can you do it for me?
Facebook captions for Best friends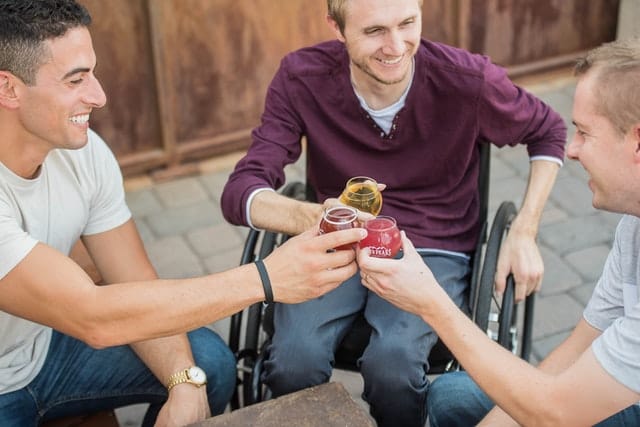 If you have that friend who listens to you, then you're blessed. 

Never leave your friends alone, always be there to annoy them. 

Glad you met me here because this place is quite boring. 

All you need is that one friend, who stays with you

when everyone ignores you

.

Your school friend will realize your importance only when you're absent. 

Friends who make good times. Best friends who turn good times into great memories. 

Netflix? No, I will rather be with my best friends and have some real fun. 

Believe me, It wasn't me. It's my new friends who make me one of them.

Those Best friends who always make fun of you, but never want you to change.  

A real friend who knows that pain, behind "I'm okay."
Read next: 61 Compliments for Friends (Ultimate Compilation)
Question captions for Facebook
What is that one thing that makes you proud of yourself?

Who is your inspiration and why? 

What are your best travel memories? 

Are you ready for the summer?

What makes you special in this world?

In which country do you like to start a new life?  

So, what makes you happy?

What will you do in the same situation?

Have you found your purpose in life? 

What is something that keeps you moving?
Facebook captions about love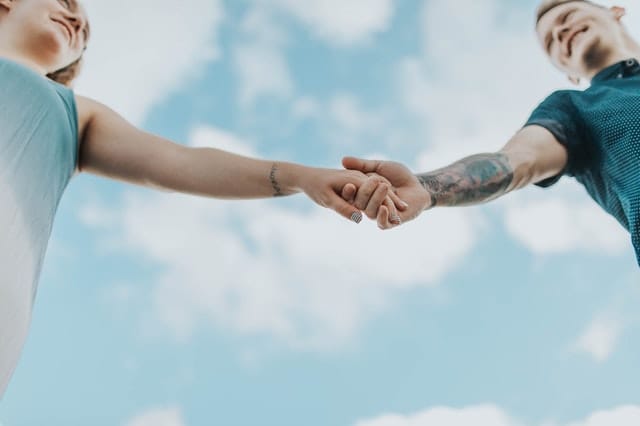 It's not our love alone but our regular fights that keep us closer.
Seriously, you don't need a perfect partner. You just need a person who believes in you.
Be with someone who turns the entire world into an interesting place.
When I'm with you, I simply forget about the time.
And there'll come a time when you like romantic songs, again.
I just love the way you are.
You owe yourself the love that you freely give to other people.
People will come and go. But the right one stays forever.
You don't have to prove your 'love' to someone who loves you equally.
Love yourself before you expect it from someone else.
Happy captions for Facebook
Make happiness your top priority and not an option. 

Do something that makes you happy and feel alive. 

Start being happy and confident about yourself, and you never feel bored again.

Make sure you have your reason to smile today. 

You don't need a perfect life. You just need someone to share jokes and laugh. 

Be happy with what you have. Be satisfied with what you lose. 

Stop waiting for the weekends. Be happy today, anyways. 

No matter what, just learn how to be happy with everything. 

You only have one life to live. So make sure you live it fully. 

Good or bad, live this day fully. Because this time will never come again. 

Walking on new roads to discover unheard.
Read next: Things Happy People Never Forget
Facebook captions about life
Never stop learning in life. Because life never stops teaching. 

Every day is a fresh start. 

No one is you & that is your power.

Life itself is the most wonderful fairytale.

Every day is a new opportunity to try again and make something happen. 

No one else but it's you who's responsible for every decision in your life.  

Collect more memories. Not, regrets or worries. 

Nothing is permanent in life, not even your teeth. So keep smiling. 

Of course, you have the power to change your life. Just learn how to let go of some things. 

Always have your eyes on the positive side of life. 

Offloading my creativity in your scroll.

Just captured the most important emotions of my life.
Final thoughts:
Simply posting your selfies, quotes and random images is never enough. 
Especially, when you aim to use facebook purposefully like creating your online identity, to be insta-famous or an influencer, post captions support to make your profile look professional and genuine, indeed. 
Further, you don't have to overthink what to write for as a post caption. You can write anything that relates to the image, you can share your stories or even mention your experience there. Long or short captions, but make sure that they look meaningful, overall. 
Have you found your best caption idea or Do you have any suggestions for us regarding this list of trending facebook captions? Then let us know in the comment section below.