Apple iPads have become an integral part of lifestyle for most of us, from students to corporate and entrepreneurs. So it took an important place in our gadget list as it holds lots of features, whether its exterior designs or internal configuration. They are very lightweight, perfectly designed, easy to carry; use it like a tablet or a laptop; Apple iPads can work in both ways.
With time Apple launched so many models, let it be iPad air or Apple iPad pro-2021; they always added some cool features and evolved in the best way. There is a demand for related accessories; Apple iPads are quite expensive, no doubt, and need to protect them from scratches and damages. We all have different purposes with Apple iPad; some might be using iPad pro for business. A student must be using an iPad air 8th generation for education purposes. Some might be using it just for fun. Every utility demands a different type of cover that can solve its purpose, while some iPad covers will be simply stylish, and some might be for a specific purpose.
What kind of Apple iPad cover are you looking for?
Here are some great trending apple iPad covers for different needs and wants that can simplify your search for your case.
OtterBox Defender iPad Case- Best for Drop Protection for your Ipad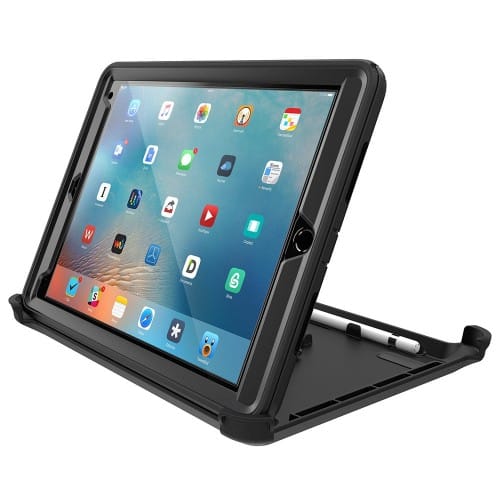 We can't doubt and OtterBox case; they have been saving our apple gadgets for so long. OtterBox Defender is one of the best options to protect your iPad from any damage, especially if you keep on traveling or go for adventure sports and carry an iPad in your backpack. These cases are available in all recent models like Apple iPad Pro, iPad 9, iPad air.
Read next: Trending Songs on Apple Music for Every Mood
Apple Folio Case- Most Loved Apple ipad Case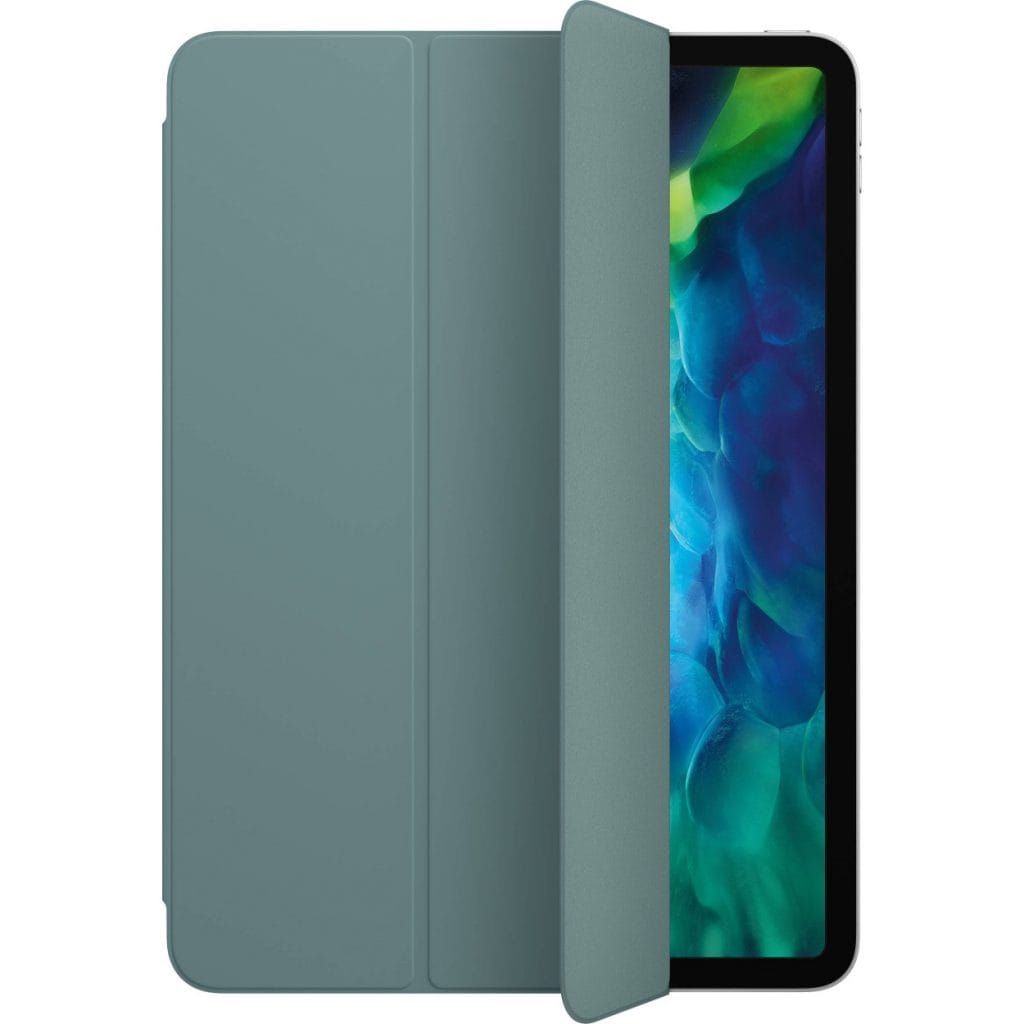 Whether your iPad is a 7th generation, 8th generation, Ipad air, or a new launch Apple Folio is one of the most loved options among users. It looks simply elegant, and available in different colors, easy to maintain and you can also use it as a stand while working. Variation in covers makes all-purpose take a dark shade if your iPad is for business purposes or take some pastel if you are using it in a home.
Leather Case for Apple iPads- An Elegant and Classy Option for iPad Users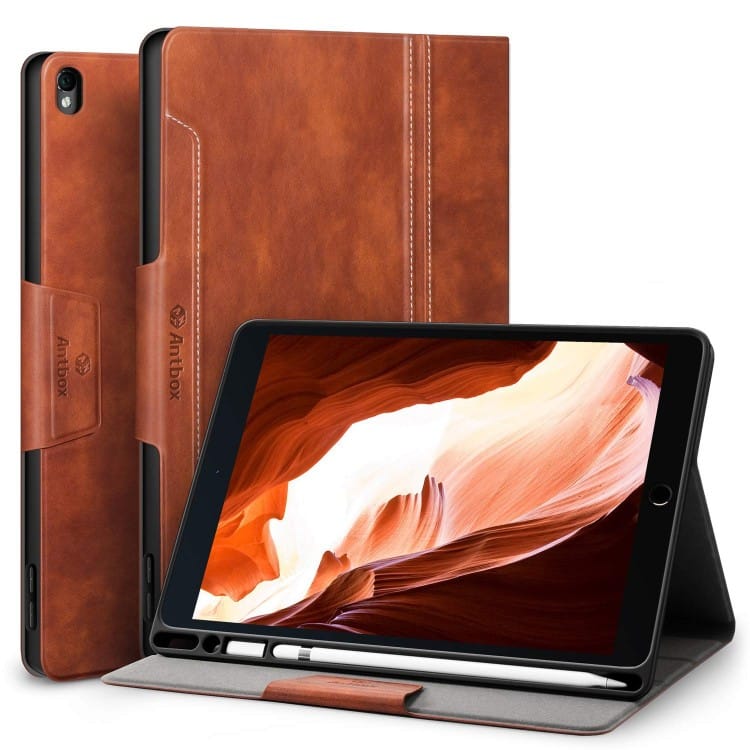 Leather cases are always known for elegance and class; color & texture says it all. So if you are in the corporate world and carry your iPad in meeting well, this case can make a great impression. Although these cases are available from 6th generation iPods to recent models, this looks super classy when you use these leather cases with the iPad Pro series. In leather, multiple designs and textures are available; most of them belong to the premium range.
Apple Keyboard Folio Case- Top in iPad Pro Keyboard Cases List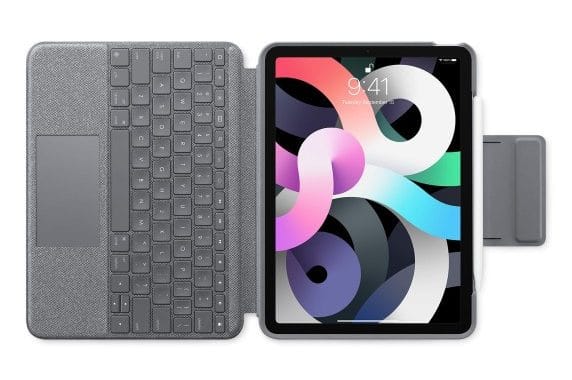 We already discussed the popularity of iPad folio cases, but folio cases with keypads are another variant in folio. If you are looking for a perfect case for education purposes, this would be on top of my suggestion list as this can make your task simpler, use it as a laptop, make your typical work simpler.
Read next: Trending AirPods and AirPods Pro Cases
iPad Cases with Pencil Holder- Perfect Case Option for Artists and Designer
Isn't it magical how your pencil disappears whenever you leave it for a minute? Well, every apple pencil user can relate to this pain, especially an apple iPad artist? So if you are an artist or a designer, then a pencil holder case can be a go-to option for you, iPads aren't just for business or free time purpose, but it holds a lot of importance in the designer's lobby.
Waterproof Case for Apple iPad
If you are a regular traveler or work outdoors, you should opt for a waterproof iPad case. You can also use them in monsoon season to keep your iPad safe from moisture. You can also use it on regular days while working in the kitchen or day-to-day house job as this can save your gadget from dust and increase its life.
Textured and Colorful Cases
If you aren't looking for an Apple iPad case for a particular purpose, you can opt for a colorful or textured case. There are many options like marble effect, resin; you can also choose a Marvel theme, prints, or some innovative artistic case. You can quickly get them online on famous sites like amazon or some local websites too.
Read next: Trending iPhone Accessories to Buy Right Now
Final Words
So, these were some of the best search results for your iPad cases, don't bound yourself with one type; you can also buy different cases for different occasions and use them accordingly.