Feeling excited about your next Business networking events? That's great, after all, we all love to build strong professional connections, Isn't it? But, successful business networks are not built eventually. There're many things to consider when it comes to making your Business network event, a successful event.
It's all about being in the right place at the right time.
You already know what that feels like because it was perfect timing that brought you and your partner together. Both of you happened to be waiting in line beside each other when grabbing your morning coffee, and the rest is history.
Not only do spontaneous connections happen in your personal life, but they can happen in your professional life as well. Meeting the right people at the right time can lead to partnerships, promotions, and new job offers. A lot of these connections happen while networking.
Business networking events are crucial when seeking new windows of opportunity, but they can be overwhelming for some people. We are here to help by providing 10 ways you can get the most out of these events. Make sure to keep reading for more information.
So, for your help here sharing the successful networking tips that will help you to make more out of your professional events.
1. Know What You're Looking For
There's a lot of noise and people at business events. It can be overwhelming if you aren't prepared. Going in with a goal will help you be prepared.
A few days before your event, write down what you're trying to accomplish by attending the business networking events. Are you hoping to find a new job? Are you looking for a business partner?
By determining your main goal, you'll know what sorts of conversations to have. You can even develop questions to ask in conversations regarding your goal.
However, it is important to note that you shouldn't shut conversations down immediately if they aren't going how you hope. People will take you by surprise at times.
2. Have Genuine Conversation
When speaking with people, make sure you're genuinely connecting with them. Don't be looking at your phone or making up excuses to get away from the conversation. Your communication approach is really important, especially when you are attending such business networking events.
Introduce yourself, ask questions about their job, and ask the questions you developed about your goal. Even if they aren't able to provide you with what you need, they can still be a good connection in the future.
They may even know someone you do want to talk to. If you seem disinterested and ingenuine, they're less likely to refer you to someone that can help.
Related: Strategies For Maintaining Healthy Communication
3. Do Some Planning
Because of the power of the internet and social media, a lot of business events are able to share agendas and speakers ahead of time. You may even personally keep up with a few of the speakers through social media.
Take time to jot down sessions that seem appealing to you, and check out the schedules on the event site or app. It even helps to research some of the speakers before the event to get a feel for their style and background.
Don't hesitate to reach out to people attending the networking events that you want to speak to. Even if they don't have time to chat at the event, they may set up a phone call.
Having a networking plan ready in advance, is the best networking trick that you need to know before attending it.
4. Prepare a Pitch
You'll have a couple of minutes to sell yourself in some conversations, especially if you're talking with someone who's well-known. Develop your elevator pitch before the event.
Come up with a strong introduction and a couple of statements describing who you are. Once you introduce yourself, tell them why they should be interested in you. Make it a quick, compelling persuasion.
Take your pitch a step further and brainstorm unique questions to ask them. Everyone is trying to sell themselves so you'll need something in a conversation to stand out.
Don't force yourself about having a perfect pitch, you all need is to have confidence while presenting it. But, for that make sure you prepare your pitch well. So, train yourself to make successful networking in the next event.
Also read: Money-Saving Tips for Smart Shoppers
5. Create Business Cards
It's crucial to always have business cards on hand at business networking events. Even if they see your name on your lanyard, remind them of your name and slip them a card so they can contact you.
Make your business card interesting yet professional. Include your name, current job title, and your contact information. You don't have to spend a ton of money to make business cards, but it's best to invest a decent amount of money to avoid ending up with a pile of flimsy cards.
It's important to impress with your elevator pitch because once you hand them your card, they'll know which card to reach for later on.
6. Bring a Notebook
Bringing a notebook to a business conference is crucial because there will be an overload of information to remember. You may not be able to have it open all the time, but don't be afraid to take quick pauses between conversations to jot some things down.
You'll also want to break out the pen and notebook during sessions to write down ideas you can bring into your own work ethic. Not only are business events full of connections, but they are also full of useful information.
Also Read: Powerful Books to Improve Your Writing Skills
7. Be Comfortable
When picking out your outfit for the event, look professional but be comfortable. You could be doing a decent amount of walking in large convention centers, and you'll be standing during most conversations.
Wear shoes that support you all day, and don't wear any clothing that's too tight and restricting. Once you start feeling uncomfortable, people will start noticing.
Be confident and wear comfortable, is the ultimate requirement for successful networking events.
8. Eat Well, Sleep Plenty
Just like preparing for a big test in college, it's important to eat a filling breakfast and get plenty of sleep the night before.
You want to attend the event with an alert, clear mind. Don't be afraid to bring some small snacks with you to the event, and never forget a water bottle. Staying hydrated is a must!
Having required quality sleep at night before a networking event, feels you refresh and focused in whole next day.
9. Follow up With People
Don't think you have to immediately follow up with people as soon as you return to your hotel room or home for the evening. Give everyone some breather space to get back on track.
On the flip side, don't let too much time pass before you reach out to people you had conversations with. Try to follow up within 24 hours.
When reaching out, remind them of who you are and offer some follow-up action you both can take. Propose a phone call or meeting.
Successful networking takes time to build, as that is long-lasting ones. So don't be hurry, give it time.
10. Be Confident
No matter what, be confident in who you are. Be confident in your goals and work ethic, even if you have to fake it until you make it.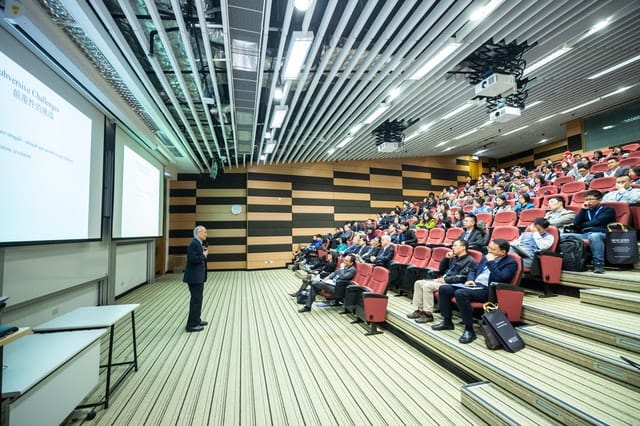 Create common ground– starting a conversation can be a hard task sometimes. There are basic tricks you can use to get into a conversation. Try to find a common ground that suits both of you and don't try to be on a point directly to solve your purpose. You can discuss current affairs, market situations, or light political discussion. It is important to keep yourself updated so that you can use it to start a conversation.
Try to stay in touch or connection- just a conversation in the networking events, isn't enough. It could be good or productive and ice-breaking but after-party things matter whether its professional life or personal. Try to connect on social media platforms or on the text and LinkedIn. Make sure you stay in touch after the event because a fresh conversation has to be nourished in the early stages to fulfill your purpose.
Power dressing– we know there are precise styles and outfits for every occasion. Your styling and dressing put a strong impression. Successful networking isn't about luxurious or branded clothes. But, it is about how you are dressed and what you are wearing. People do notice small details when and can affect your first impression. Make sure they are properly ironed and neat, polished shoes, and formal clothing, power dressing also helps in increasing confidence.
Related: Tips on How Men Can Dress Better and Feel Confident
Try the Above Tips for Future Business Networking Events
Business networking events are full of wonderful new opportunities. They can be overwhelming, but follow this successful networking tips above for smooth sailing. They'll help you get the most out of business events.
Remember to always be confident and sell yourself with an elevator pitch. Always keep business cards on hand, and follow up with people you talk to. Don't forget to set some goals before you attend the event.
So, Are you ready to shine at your next networking events? Let us know what else you plan to make it a successful event for your business.
For more on self-improvement and relationships, make sure to check out the rest of our site.