Have you lost your job in corona attacks? And, are you desperately looking for the next job opportunity? Then this article is for you.
In this hard time probably you are worried about, what to do? How to do? Where to start?
How to find a job in COVID? The question is stressing many of us in our head on a daily basis especially the batch of 2020 students planning for college placements, farewell and concluding till yesterday now finding clues for future and stressing about their career.
It's not only about passing out students but many more who lost their jobs during COVID or their jobs are on stake. From corporate to the hotel business, from civil to fashion every industry is facing a major downfall, actions taken by the government in this pandemic has affected various industries around the globe.
Cities and countries facing major lockdown have affected local business on a big level, several businesses have to lay off their employees due to recession. It has become a challenge to find a job in COVID.
There are thousands of people searching for jobs and seeking employment some are experienced, and some are freshers but what can make you different from your competitors, how you can grab opportunities in this pandemic period, how to find job online, how to search job and how can you turn your pandemic time into a golden period for yourself. There are various tricks that might help you in job preparation.
Job searching is a daunting process, that takes a good amount of time and effort from candidates to find the right company with better work opportunities. And hence, for your help, here we are sharing some tips to help you with job searching in 2021.
Suggested Tips on, "How to Find a Job During COVID Attacks?"

1. Improve Soft Skills
Soft skills are individual traits that impact on how well you can work or interact with others. This is an important factor in every industry, the employer always seeks an employee with good interpersonal skills. These job search skills can make it easier for you to form relationships with people, establish trust and dependability.
There are various types of soft skills that you can work upon like adaptability, problem-solving and effective communication. Effective communication is one of the most important types of soft skills that every employer looks for.
As an employee with good communication can be beneficial for the company in various ways like for presentations, for a good leader and public speaker on behalf of the company, so it is very important to work and improve your soft skills.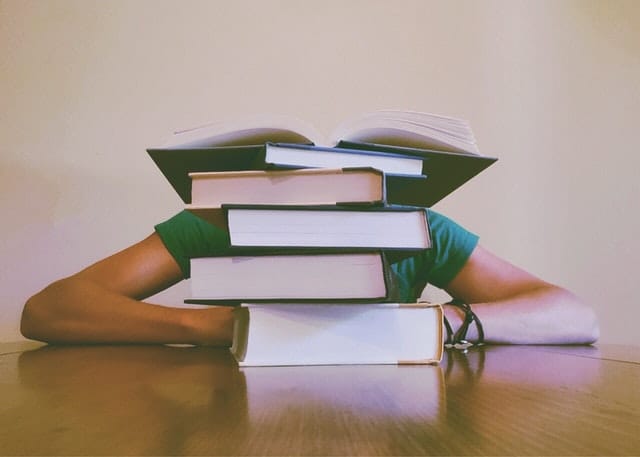 2. Practice For the Interview
Due to pandemic, companies that are hiring are taking interviews through video or audio call, so it becomes practice for the interview before the final.
If it is a video call what styling suits you, where you will be sitting, make sure you have proper signal, keep a pen and a paper nearby you all these things put a nice impression on the employer.
Practicing for an interview has some benefits when you want to find a job, you sound more confident, as you have prepared already you don't fumble while speaking, there would be no disturbance, you have already tried some possible questions and situations that might help you in giving better answers. And who knows, you might grab a good job in lockdown.
Related: Smart Work from Home Jobs that Pay Great Money
3. Get the Help of LinkedIn Networks, To Find a Job
It is an American based online platform that is a job and career-oriented from a small start-up to a million-dollar company they all are on this platform as well as their employees and higher authorities too.
So, if you don't have a LinkedIn profile make it today and keep it updated. There is an option available for job search on linkedin, where you can put all your requirements along with your data. So that you can find job in COVID.
LinkedIn gives you features like putting your interpersonal skills, applying for jobs and creating a network. For that, you also need to post regularly on this professional network, that showcases your work skills and make it easy for hiring companies to know your profile. You can use some of the Linkedin hashtags for promoting your content to right audience.
Network means making connections with people on LinkedIn that can help you to know about various people that belong to the same industry and you can talk with them as well as ask them about vacancies. Various companies publish job vacancies on this platform, you can directly apply for them.
It is important to keep your profile interesting too, you can not put your pet picture or some celebrity picture just like social media. Because the company approaching you're through your profile might put a negative impression.
4. Develop Associated Work Skills
Who doesn't like combo offers, having some extra skills or work skills always helps in increasing the chances of your selection in the company.
For one job there will be many candidates who will be applying for the same position with the same degrees and maybe the same educational background there might be some experience holders too but what makes you different?
Some different yet associated skills that you carry can make you different and can make you stand out among all.
Any company would like to be higher if they get something extra like a tourism company hiring a content writer who knows graphics and can manage social media too. In the same way, you can develop some work skills that might be beneficial for you in increasing job opportunities and will help you to find job in COVID. Till you have enough time to learn and sharpen your skills, it's better you consider this corona period to improve your profile via learning. Invest free-time in learning, is a best thing you can do before lockdown ends, which benefits you also for your career as well.
5. Strengthen Your CV, Be Ready for Post-COVID Career Opportunities 
While applying for a job the first thing you send is your CV, your first impression is you it's your CV. So it is very important to keep your CV and associated documents properly and prepare an effective CV.
If you don't have a proper idea about that there are various examples and suggestions available on the internet that might help you in creating a good CV.
For the creative professions like fashion designing, graphics, fine arts people demand creative CV the are not in word format. Most of them are using photoshop and illustrator for it. So, make your CV your first impression! Don't forget that your CV can make or break your job searching efforts.
Related: Ways to Encourage your Staff to Maintain Good Workplace Hygiene
Final Thoughts:
Even though the job market is completely crushed due to lockdown, and the market has no jobs available right now, doesn't mean the situation stays long. In the time of lay-offs and staying at home, all you can do is to invest in your professional skills. Think about life after a corona. Invest time to learn new things, develop own skillset, and be ready for the next career phase. But for now, Have a happy job searching.