Cybersecurity is a hot topic these days. From hearing about frequent attacks on businesses to the latest data breach, it can be exhausting hearing about all of the different cyber security issues occurring right now. Unfortunately, with the evolution of technology and more widespread use of it comes the potential for attacks to bring our important systems down.
All the companies are working hard to keep cybersecurity threats at bay, they need to have a solid plan to ensure everyone at the organization is on board. Today, we'll discuss cybersecurity and using resources to help your organization stay on top of any emerging cybersecurity threats in 2023 and beyond.
The State of Cybersecurity in 2022
Technology can be a double-edged sword at times. On one hand, it's helpful and convenient, intended to make our lives easier. On the other, it can be a target for taggers and a means to exploit, steal, or otherwise damage a company. Cybersecurity is an integral part of running any business.
Reinforcing technology and cybersecurity in 2023 means taking a look at what happened in 2022 to ensure the same mistakes aren't made and a plan can be developed to overcome any potential new or emerging threats. In 2022 alone, cyber criminals managed to hack a lot more company networks and breach companies 50% more than in 2021. Other threats, like ransomware, are becoming much more pervasive—especially in certain sectors (education and infrastructure).
Smaller and medium sized businesses are also being targeted more frequently. To prepare for the upcoming year and any evolution of cyber attacks, it's imperative to understand these statistics and seek out as much information as possible to ensure you're ready to tackle such issues head on at your organization.
Also read: Trending Twitter Tweets And Topics
Understand Current Threats
Cyber security threats evolve every day. Bad actors and hackers are always discovering new ways to infiltrate or damage company infrastructure. Sometimes it's because they want to hold data ransom for money, sometimes they just want the cause of disruption, and other times they're just releasing whatever malicious software they can out to the wild.
Malicious actors increasingly use automated tools and techniques to carry out their attacks. Whether it's a phishing scam, malware campaign, ransomware attack, or distributed denial of service attack, they're finding ways to get into systems. That means it's more critical than ever for organizations to remain vigilant about the latest developments in cyber security threats.
That way, they can protect their networks from emerging risks and reinforce the integrity of their entire system. Part of the Chief Information Security Officer's role in the organization is to ensure this is happening across the board.
Keep Company Assets Updated
A significant part of cybersecurity involves adhering to best practices and taking a common sense approach to asset management. It's imperative to keep your company assets up to date to ensure robust cyber security at your organization. Assets including software, hardware, and digital tools are consistently vulnerable to online threats.
If you don't keep them updated, hackers can exploit vulnerabilities and worm their way into your infrastructure. That can read all sorts of havoc and cost you quite a bit of money in the long term. To keep your company assets updated, set up a best practices and automation system to manage patches and apply updates quickly across all systems. That way, they're installed once they become available.
It teams should also review their asset inventories regularly to identify potential risks around the equipment. When outdated equipment gets discovered, it must be replaced. It's also imperative to ensure all assets are running on the most recent and up-to-date version of the software.
By keeping company assets up-to-date with appropriate security measures applied throughout the organization's infrastructure, businesses will remain safe against cyber attacks and be able to take advantage of modern technologies (like cloud computing solutions) effectively. Being proactive is crucial here and taking steps to protect your organization's data will save you time, money, and plenty of problems in the future.
Also read: Trending Business Ideas To Look For
Educate Employees About Cybersecurity
A good prevention strategy begins with education. It's imperative to educate employees about current cybersecurity threats and ensure they're aware of common malware, ransomware, and viruses that are currently circulating. T
his can also include educating them on best practices such as avoiding clicking suspicious links, downloading unknown files, or giving out personal information online. Companies should also provide guidance on password security and data encryption techniques that will help protect confidential company data stored in their systems.
Employees must also understand the consequences associated with not following proper cyber security protocols, including legal, reputational, individual and organizational damage .
Comprehensive training makes for a proactive approach toward protecting digital assets while empowering employees to address cybersecurity measures easily in their roles within the organization.
Use CISO Resources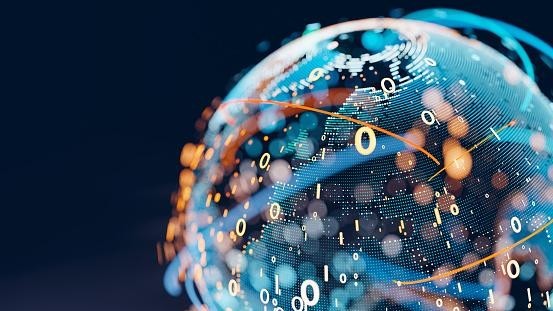 You don't have to be a Chief Information Security Officer to benefit from industry resources aimed at the role. Whether you're a CISO or not, these resources are a treasure trove of current, up-to-date information relevant to the field. CISO resources offer strategic insights, invaluable (and current) industry information, and a repository of articles to help organizations stay informed and prepared for the next big cybersecurity threat. Whether you want to stay on top of predictions for possible threats in 2023 or learn about mitigating current threats, these resources can be an invaluable tool for helping your organization thrive in the face of cyber attacks and uncertainty.