Millions of solo entrepreneurs, small businesses, authors, and content creators from around the world are now selling their products on Amazon.com.
People decide to selling on Amazon for a variety of reasons. Some are looking for a decent side job to augment their monthly income, while others are going for a full-time online career. There are also those who wish to start and run their own online businesses.
Amazon Business caters to all of these people by connecting them to an army of potential customers. In this blog, we're going to look at the different aspects of starting an online business on Amazon in 2020.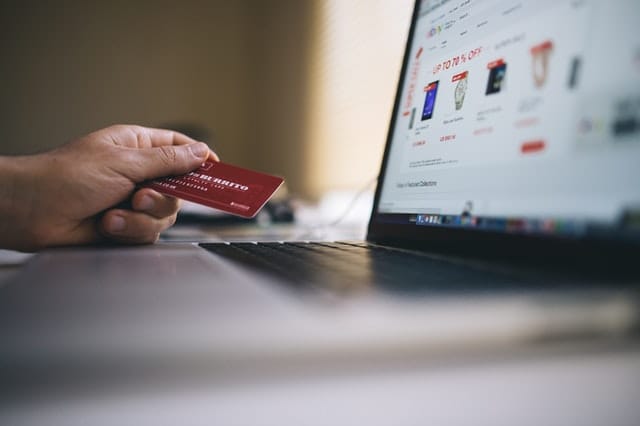 What are the Benefits of Selling on Amazon?
Although selling on Amazon has different advantages for different people, here are the top three:
1. Enormous Market Size
Perhaps the biggest reason to start selling on Amazon is the sheer size of its addressable audience. With hundreds of millions of customers worldwide, it is in all likelihood the biggest marketplace in the world. In fact, doing business on amazon is so lucrative, a vast number of secondary products and services, such as Amazon research software, have sprung up to support sellers in their operations.
2. Untapped Opportunities
If businesses perform their Amazon product analysis well, they are guaranteed to find market gaps where new products can be introduced and sold with very little marketing because market demand is very high. When you decide to start amazon business, customers are likely to generate repeat business for a long time.
3. FBA
Since 2006, Amazon has been offering a groundbreaking service that takes away nearly all the hassle of selling online. Known as Fulfillment By Amazon (FBA), this revolutionary service lets sellers leverage Amazon's unparalleled supply chain management capabilities to store, pick, pack and ship their customer's orders regardless of the destinations. What makes FBA more amazing is that sellers are charged with predictable catch-all rates.
Related: Five Tips for Creating Compelling Videos for Your Business
Where to Start with Amazon Seller Research
Before you start offering your products to Amazon's audiences, you have to take three steps:
1. Choose your Product Category
According to Amazon, all sellers are allowed to sell in more than 20 categories, including baby products, books, cell phones, fashion items, and software, to name only a few. However, there are certain categories where you must meet certain requirements so that the company can make sure that you meet the standards for product and listing quality. Fine arts, lab equipment, and car parts fall under this category. You will also need a Global Trade Item Number (GTIN) for each product you sell.
2. Choose your Selling Plan
Amazon sellers enjoy quite a lot of flexibility. Professional sellers are able to sell any number of products without worrying about commissions since they pay a flat rate of $39.99 each month. Individual sellers who may have started their bid just recently are required to pay $0.99 per item sold. The good thing is that selling fees are deducted only after an item sells. Your Amazon product analysis is likely to determine which plan suits you best.
3. Register
Once you've settled on your category and membership type, it's time to create your account and start selling.
Related: Top Mobile Gaming Innovations To Know
How to Succeed on Amazon in 2020?
Like all entrepreneurial endeavors, building a successful e-commerce business takes patience and a disproportionate amount of effort. Here are some tips to help you avoid disastrous mistakes:
Choose the right niche over what to selling on amazon. Since you're just starting out, your resources are very limited. Instead of trying to appeal to everyone, double down on what you know and build a base of loyal customers who are interested in your products because of their unique features.
Do your homework before starting a business on amazon. Once you've decided on a niche, you need to figure out what your prospects are interested in. This can be done both manually and using Amazon research software, such as the Ama top product analyzer and IO Scout. These tools will help you identify high-demand and high-margin products.
Build a brand. First and foremost, you need to be consistent in all your communications with customers. Choose a brand name that appeals and makes sense to your specific niche. Then move on to other aspects of your visual identity, such as your logo and brand color.
Encourage reviews. If you want people to consistently choose you over other brands, you have to have positive reviews – and the more the merrier! Provide exceptional customer service and always ask customers to give you a positive review if they're satisfied with your product. Ultimately that supports your selling on amazon at large scale.
Prepare for competition. Competition is an inherent part of any industry. Therefore, product research for Amazon is a must for anyone trying to earn money on the platform. You can also take advantage of a product tracker for Amazon which will let you track and monitor competitor products in terms of revenue, profits, and reviews.
Aim for repeat customers while selling on amazon. Gaining new customers can be a thrilling experience, but in the end, the success or failure of a business is predicted by its ability to generate repeat business.
Related: How to Start Earning Money with a Blog
Bottom Line
Starting a business on Amazon is a very straightforward process, and its associated benefits are considerable. But in order to achieve outsized success in selling on amazon, one needs a unique combination of commitment, strategic thinking, and insights.