If you love posting your selfies to manage your streak, there might be sometimes when you run out of ideas about what to write as post captions. Right? 
Indeed, finding the trending Snapchat filters for your selfies is not that hard as you write new captions every time. That's why we are here for. With these selfie captions ideas on hand, there is no chance that you ever have to share your new post without it. 
Considering your mood, we will provide you with the unique and best Snapchat captions to use on your selfies. 
Cute Snapchat Captions For Selfies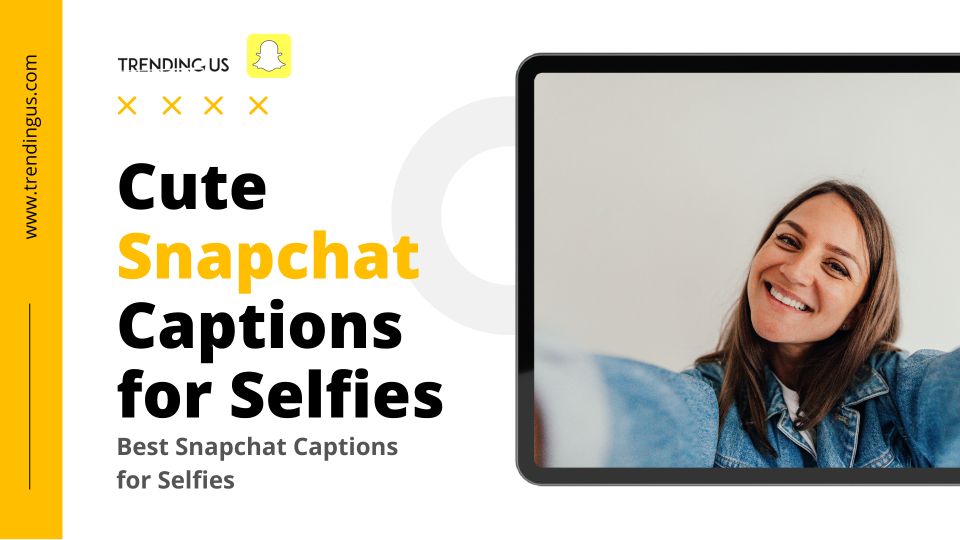 If you want to catch the attention of your friend or want to express your nicest mood now, here are the cute selfie captions to use on Snapchat. 
Feeling like I'm the start of the Snapchat universe.

Taking selfies is not my passion it's my routine. 

A certified selfie star on Snapchat. 

Do not worry you're perfect, it's just an ugly Snapchat filter. 

I don't mind if you just fall in love with me after this selfie. 

Here I'm celebrating the 500th selfie of the month.

I'm too busy taking selfies, that I can't decide its captions. 

This might not be the perfect selfie for you, but for me. 

I take selfies when I'm bored, I'm feeling bored always. 

You have no idea it takes fifty selfies to get take that one to post. 

If you name the filter I've used on this selfie, you're my number one fan. 
Funny Snapchat Captions For Selfies  
Whether it's a selfie with your friend or it's about your random crazy thoughts, like a selfie you need funny captions. So here are some interesting captions ideas for selfies. 
When streak matters, any filter is just fine. 

I will do anything but never use filters to look younger than I am. 

It's only me or do you also think that I'm so awesome?

Thinking sometimes, what will happen to my Snapchat account after I died? 

If you don't like taking your selfies, this means you love yourself. 

You don't have to do something right now; some you can do tomorrow or never. 

If you think I'm cute here, you don't know me, friend. 

When I'm not on Snapchat, you can find me on Instagram. 

Being normal is so famous, while everyone around is trying to be great. 

Once I tried to be who I am, I lost thirty friends. 

You could study later on, but it's always important to take selfies now. 
Unique Snapchat Selfies Quotes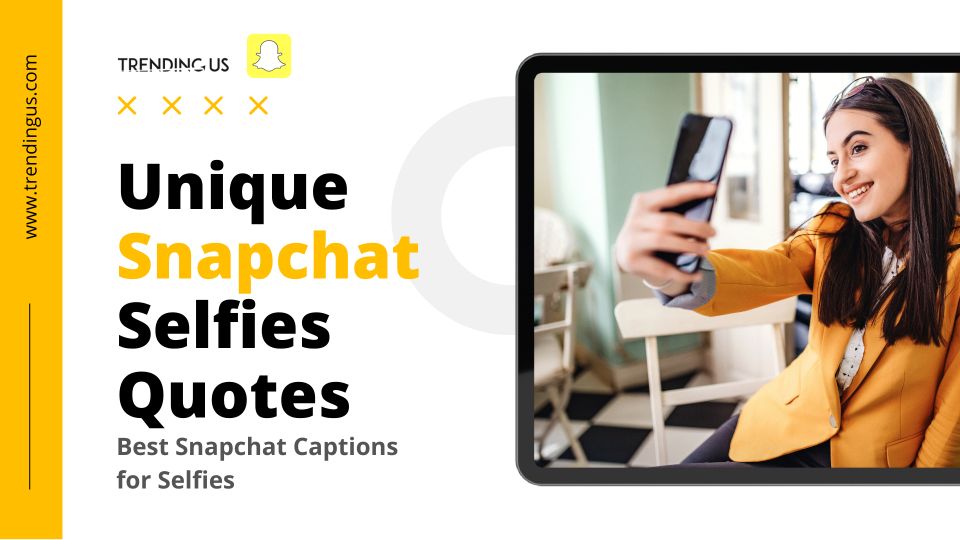 You don't want a regular caption as most people do on Snapchat. Next time try these unique quotes for your selfie and pictures on Snapchat. 
Well, a filter can make you look older, but it cannot make you mature. 

I never know what I am doing on Snapchat, do you? 

Smile, fool. It's not just for selfies, but for life. 

There is no time to be normal, the right filter is what you need.

Only your best friend will recognize which filter you used.

Living a thug life on Snapchat without using filters.

I don't follow trends; I make them and you follow them. 

Where things get weird, you will find me around. 

Nobody wants to know how you woke up like, so don't share.

Are you trying to keep your Snapchat streaks, I already uninstall Snapchat.

Life always has something new, and I'm excited about the new Snapchat update.

Just trying a new post today, what do you say?
Also read: Trending Snapchat Streak Emojis With Meanings
Best Selfie Captions For Snapchat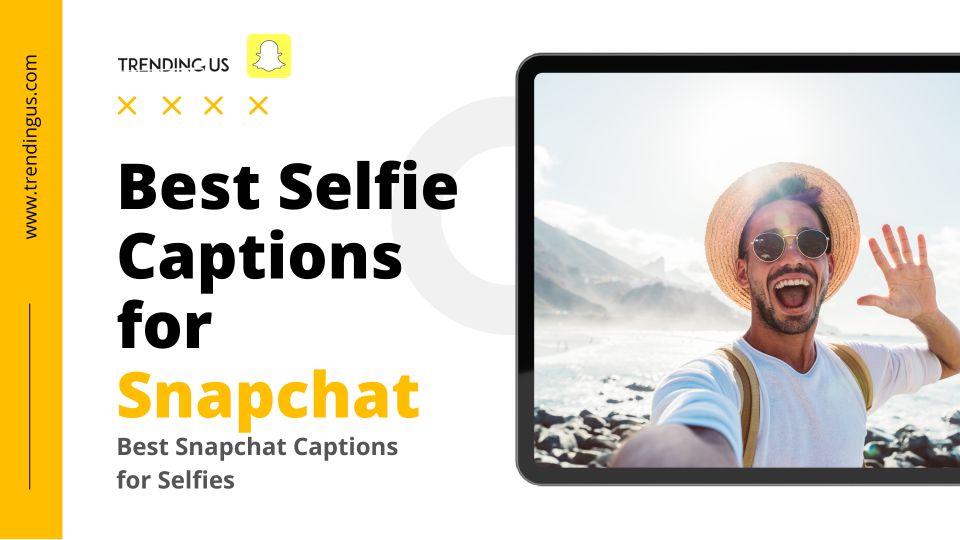 If you want to manage your Snapchat streak or to leave a good first impression, have captions that are simply the best. And here, we've listed some of them for you.
Wake up. Snap. Snap. Sleep.

I'm not aiming for perfection; I know the best filters. 

Take selfies to create memories, not for the streaks only.

No filters can ever make you happy then you're inside with yourself.

Fine, if your camera focus is not great, it doesn't decide your life goals.

Whenever I feel lost in life, I find the right filter to make a mood.

Don't worry we are always someone for somebody. 

No one can stop you from doing something that you love. 

One day the way you rock, will shock the world. 

The world is not your best friend. Remember that. 

I've my perfect selfie of the day, do you have yours?
Cool Captions For Selfies On Snapchat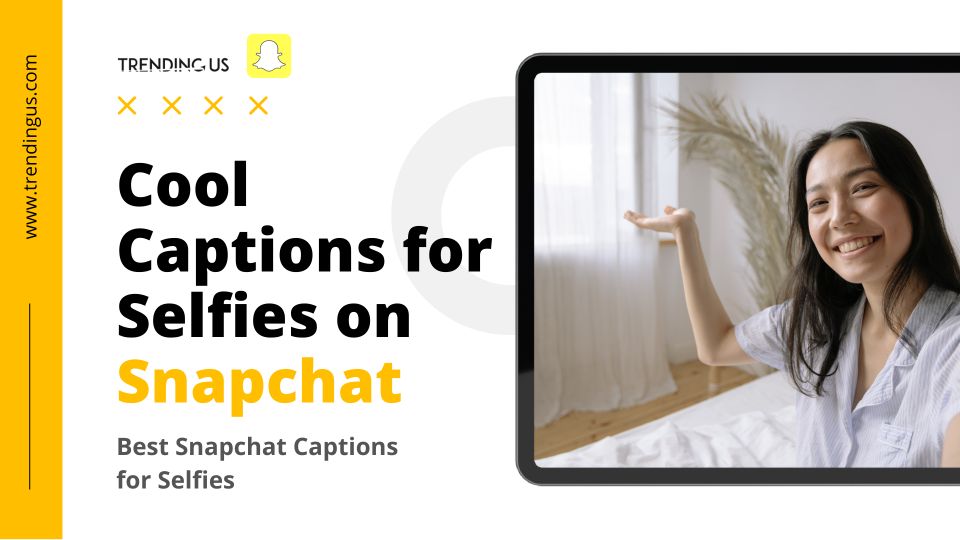 Showing off attitude and hoping that someone will like you isn't a good idea. You could try these cool selfie captions for your coolest personality and easy-going attitude. 
I am not so happy. I am not so sad. But I am feeling something. 

No, bad mood. Not today, this is going to be an amazing day.

You, me, and everyone are just for a good time. nothing else. 

There's no way filters make you cool, it's your attitude. 

Life is just right when you've learned to ignore the wrong ones.

Why do we just stop and get lost in each other's eyes?

Why are you so serious, try some happy filters.

I am not a daydreamer anymore. I love to watch dreams at night.

It is summertime and I'm feeling like the coolest person.

When your mood is right, every song feels so chilling. 

Like you can't love everyone, not everyone has to like you, too. 

Start to be happy with yourself and there will be only good things in life.
Also read: Perfect Comments for Mirror Selfies
Final Thoughts
If you want to make your every selfie, feel different, the poses and filters aren't enough, you need unique captions. Your friends or followers who read your captions eventually relate to your post well. 
Hopefully, you find this post handy when you're about to share your selfies on Snapchat. Let us know your thoughts on such best Snapchat captions for selfies, and we will add more to the list.