We all know how Boost Mobile is well known in the US market nowadays. It was actually an Australian brand that had entered the USA market thanks to a partnership with Nextel communication way back in 2001.
Later as Nextel Communication merged with Sprint in 2005, from then Boost has become a prepaid sim carrier of Sprint. Recently in 202o Sprint merged with T-Mobile and it sold Boost to Dish as this was mentioned in the agreement before these two parties agreed to merge.
As of now Dish is owning and operating Boost all over the US. Boost thanks to the network coverage of Dish, it is one of the largest prepaid carriers in the US. It already has more than 8.77 million subscribers across the whole country.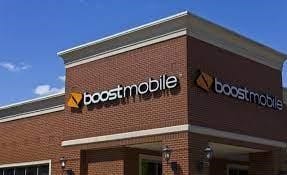 Which Boost Mobile plans are the ones that make it one of the largest prepaid carriers in the US?
Boost Mobile usually offers a variety of plans that covers the requirements of all the customers of different categories. There are a few top plans that have given this prepaid carrier a major boost. Even sometimes more interestingly the multi-month plans are more attractive for Boost Mobile users because they are quite affordable as they come at a discount.
There are a few Boost Mobile plans that are only available for new customers and not for old customers. It comes as a strategy of Boost Mobile to attract new users to try Boost Mobile. This might look disappointing for the old customers but this is done by maximum prepaid carriers all over the world. It is one of the few carriers that not only attract customers but also retain them for a longer period thanks to its services and customer support. The top-quality customer support is always the major difference between this prepaid carrier in the US and others.
A few major plans of Boost Mobile are-
Boost Mobile 1 GB annual plan that comes for just 9 USD.
Boost Mobile 1 GB plan that comes for just 10 USD for 1 GB.
Boost Mobile 2 GB plan that comes for just 15 USD.
Boost Mobile Annual 5 GB plan that comes at just 13 USD for the 5 GB.
Boost Mobile 5 GB plan that comes for only 25 USD.
With all these exciting plans, usually, it is hard to ignore Boost Mobile for the customers in the US.
Also read: Tips on Choosing an Internet Provider for Your Home
Why Boost Mobile?
Although Boost has its share of negatives like not giving unlimited 2G data after the high-speed data is used totally unlike many other major prepaid carriers but this carrier has no-contract service plans that are highly attractive. It always gives some or other offers to its customers. It provides good network coverage all over the US. It has a good track record when it comes to providing customer support. The support team of Boost Mobile always looks forward to solving your queries regarding Boost Mobile as soon as possible. These small, yet important qualities make Boost Mobile one of the major brands in the US.