What is New Year's Resolution?
It is a common tradition of western culture, which is now being followed by everyone, in which a person resolves to accomplish something good or to cease something bad on the very first day of the year.
Are you ready to welcome the new year and new resolutions?
Have you started preparing for the new year's eve? Though it is quick but some are enthusiastic to greet this new year as it is like a year has been passed and another year comes with lot many hopes, wishes and greetings. These all are somewhere around the expectations. We generally welcome the new year by wishing, praying, partying which starts with mocktails and ends with desserts and dance.
But wait, are you planning to do the same this time, have you missed out something?
Yes, a crucial word "RESOLUTION". It's another chance to be on where our heart wants to take ourselves, to do the things which we have left in a midway. It is time to make ourselves better, to repay our mistakes, to correct our wrong deeds as much as possible, to give up the bad habits, to begin afresh year with a positive attitude.  You are given a new page to write the new history of your life, a new story to share to the world, time to set the goal and achieve it, to omit the laziness, a platform to dream again, to determine the goal all can be covered in the word "resolution".

As in general all are aware that which resolutions one has to take! Here are some ideas about what kind of resolutions you can take, have a glance:
Top 20 New year's Resolution 2020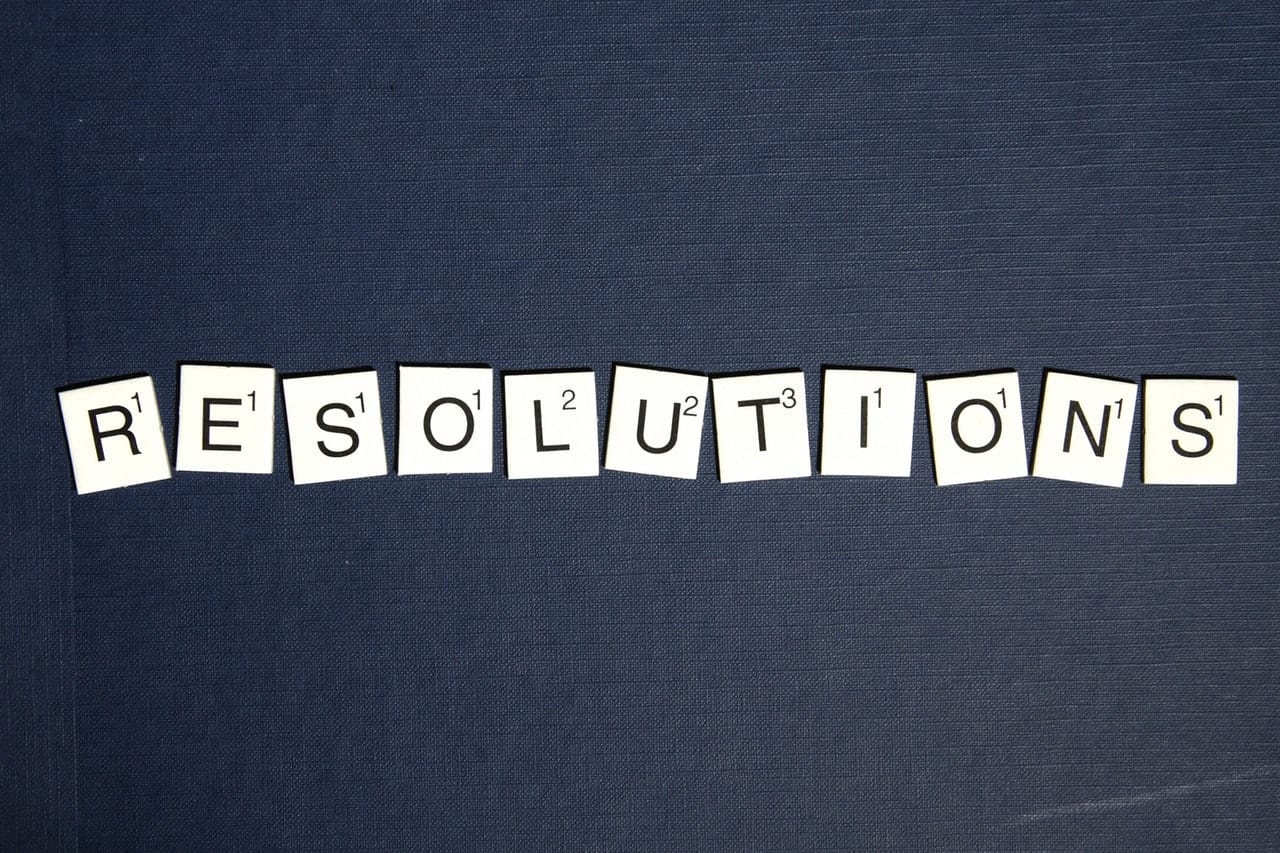 Funny New Year's Resolution 2020
1. Believe in yourself like Kanye West believes in himself, Love yourself as Kanye West loves himself.
2. Will not get divorced like Ross.
3. To write the year 2020 instead of 2019.
4. Stop watching Netflix all the time and instead watch Amazon Prime.
5. Try not to eat spiders while sleeping.
Creative & Unique New Year's Resolution 2020
6. Throw a dart on the map and travel that place. (For all the wanderlusts out there)
7. Do something that scares you.
8. Stop being afraid and do something that you are too scared to do.
9. Do something nice for others every day.
10. Listen to and respect other people's opinions.
Other Ideas for New Year's Resolution 2020
11. Make a new friend every month
12. Ask the person out whom you were too afraid to ask for a date.
13. Sort out your financial problems.
14. Do something for your grandparents, parents, cousins, friends and all dear and near ones. Make them happy.
15. Be a more responsible person.
16. Go easy on people.
17. Do not litter your city.
18. Spend more time in the real-world rather than virtual world.
19. Read more books and watch less visual content
20. As the new year begins, start eating healthy, know more about how to start eating healthy.
It happens with all of us that we usually take resolutions and leave them away on the peak. We are unable to follow it heartedly and for that specific reason, here are some suggestions which will help you to stick to your resolutions:
6 Tips to Achieve New Year's Resolutions
1. Don't make the castles in the air
It is a necessary one. Try to make the resolutions that are not the virtual ones. Think properly and follow it.
2. Just Don't blindly copy
Don't copy other's resolutions, feel the need that actually you want to make something better as virtues.
3. Do Not jump on many
Just decide which the most appropriate one is.
4. Take small steps
Remember, Rome was not built in a day, likewise, you cannot achieve the goal immediately.
5. Reward Yourself
Giving yourself an incentive on achieving something is a very good practice to do, it will keep you motivated.
6. Learn from the past
History, in this case, should not repeat itself. Do not make the same mistakes you made the last time you were trying to achieve a new year's resolution.
5 Best New Year's Resolutions Quotes
1. New Year's Resolution 2020 – Copy Paste New Year's Resolution 2019
2. #millennial- Interact with actual humans.
3. My New Year Resolution of 2020 is to work on the resolution of 2019
4. Sh#t I am going into 2020 with problems of 2015.
5. My New year's resolution 2020 is to actually follow my new year's resolution.
Though these all are very basic and primary resolutions but they will help a lot to you. Too many tiny stones or pebbles make the real trail. The little steps are the only way to a grand path and achieving more.
Forget the old resolutions, plan the New year's resolutions in advance, start with new and just believe that you will complete that.
The most important is not to give up in the middle, try to complete it. Stick to your resolutions and follow it. Be loyal to achieve the resolutions.