Savings, a simple word but a hustling journey especially for Indians, where every other day we celebrate a festival. From ordering a pizza to electricity bills, from rents to online shopping our savings suffer. There you need some money saving tips, to fulfill your shopping demands, with staying in your budget-limit, too.
While some expenses are negligible, many are not besides being negotiable. But saving money and shopping smartly is the one thing we are known for. We jump with joy whether we get a successful bargain of 500 bucks or even 5 rupees, and maybe it is rightly justified because every penny counts. Saving a little money on a regular basis will give you a lump sum amount when needed, but more importantly, it will bring you happiness.
Savings have different implications for different individuals. For one, it can bring joy for shopping, and for another, it can be a preparation for future expenses. Usually, we all try our best save while shopping, and in fact, we can!
A smart shopper is the one who makes the maximum out of every opportunity. Whether he/she shops directly or indirectly, online shopping portals, payment apps, and e-wallets have created many opportunities to save, earn, and spend smartly.
So dear shopaholics, here are some simple, smart shopping tips and tricks that you can use for saving and spending, both at the same time.
The Best Money Saving Tips that Smart Shoppers Follow
Get Cashback as You Shop
Liked a cute dress while browsing through Amazon or an awesome pair of headphones that you'd want at great prices?
What if we told you that you can score cashback on every purchase?
You must be thinking how could you possibly get prices better than they already are. Well, that's where CashKaro comes into play. Cashkaro is an amazing shopping platform that lets you earn cashback up to 25% on every purchase made using CashKaro app or website.
Here's how you can get started within 2 minutes:
Visit CashKaro on your browser or mobile app.
Search for a retailer in the search bar.
Click on orange "See Offers/Avail Cashback" button.
Copy the coupon code (if applicable), sign-in and you will be redirected to the retailer.
Want an icing on the cake?
You can refer a friend and earn for a LIFETIME! Each time your friend shops you earn 10%. Also, the cashback/rewards earned on Amazon, Aliexpress, Jio Recharge, and more can be transferred to your bank account as real cash or as Amazon / Flipkart Gift Cards.
So now is the time to buy that cool stuff that you have been wishlisting.
Planning Your Purchases
(Don't be savage. Spend your money with a plan)
Festivals are beautiful, aren't they? They break the monotony of our lives and give us a reason to spend time with friends and family. But you know what, they also are one of the greatest times to shop.
This is when the market is flooded with festive offers and discounts. Also, this is the time when even smart shoppers go out of their budget. Hence, here you need some money saving tips and tricks the most.
Well, sometimes you get deals that are too good to be true.
Festivals are the modern fairy godmothers that help us shop without breaking our wallets. So it is a good idea to plan your purchases around festive sales. Also, keep your eyes out for brand-specific anniversary sales or annual sales organized by e-commerce companies.
A little planning will not only save you money but also help you avoid spending impulsively.
Related: How Cash Management Helps Save Time
Resell that Old Phone
(No! You won't need that outdated piece of electronics anymore)
Planning to buy a new laptop or a smartphone but don't know what to do with the existing one? Good news! Online sellers not only provide exchange value for your old gadgets but also dispose of them off in an environmentally responsible manner.
That frees you from two concerns: first, how to get that salvage value and second, the task of disposing of old electronics safely because they come under hazardous waste.
Also, online retailers provide the best exchange value in comparison to their offline counterparts. Getting rid of old electronics will not only declutter your house, but you are also left with the much-needed space for newer gadgets. Don't forget that you are a smart shopper, so act smart and leave no chance to save money.
Just knowing money saving tips, will not help, you better to know when to shop smart and where you'll get the best deals.
Digital Payments
(If Ludo can go digital then so can you)
"Stay home stay safe".
This is the message that we are seeing everywhere due to the ongoing pandemic. Online shopping has become more important in these difficult times as it is not only the right thing but also the responsible thing to do.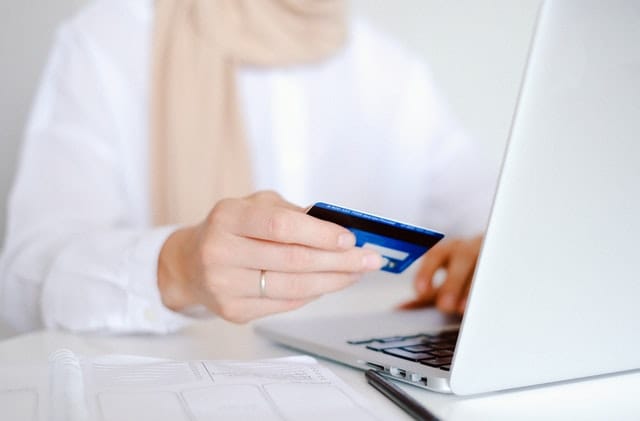 In this era where everything is moving towards being contactless, it is a smarter idea to opt for online payment methods instead of COD.
The currency notes are probably the most unsuspecting carriers of the virus. Besides, being in contact with outsiders is not exactly in our best interests at this time. It is important for you as well as the person delivering you the order. Afterall being considerate of your own and other's health and wellbeing is the smartest thing you can do in this pandemic.
Digital payments are the far best money saving options, especially to both online or offline shopping.
Get Your Pizza Points
(Pizza with oregano is delicious but an economical pizza with oregano is even more delicious)
Now that you have decided to be the smartest person you are not going to eat out, right?
But how do you explain to your stomach that you are trying to be a good and responsible adult?
How do you satisfy your urge to eat that tasty pizza topped with cheeses and mouth-watering toppings?
Thank god for food delivery services. Now that you cannot eat out, these services are lifesavers.
But wait! Don't let your stomach take over your brain because remember you decided to be smart. Use coupons and promo codes available on these services. These offers and codes are better options to save money. Maybe you can even become a subscribed member and get those additional benefits available exclusively for you.
Enjoying the food you love is the best feeling in this world and you deserve that.
Related: Guide Making Residual Income and Growing Your Wealth
Final Thoughts:
Smart shopping isn't a new idea for us. It has been in our blood from generations but with new changes in our lifestyle and spending styles, it has evolved from keeping cash in our secret boxes to online apps and accounts.
So of course, ideas and habits need to be updated and changed. You can adopt these creative money saving tips and tricks and save a lot for your future shopping adventures. Let us know your best shopping hacks in the comments below.