Teachers are like candles – it consumes themselves to light the way for others.
While growing up, we remember to thank our parents and friends but forget to pass our gratitude to one of the most important pillars in our success story. So, whether you are a student or a parent, let's pass our warmth by giving a beautiful compliment to the teachers.
Because teachers are really underpaid for their job yet they try their best to teach. And to help students. They are next to our parents. As in our country, we have an adage: Matha, Pitha, Guru, Deivam. 
As a student, some teachers are over favorites, and some might be strict. But as time passes and we think of some old memories, we remember everyone and smile.
No matter what profession is considered the top and best. All the doctors, engineers, and celebrities all have come to that level because of a teacher. And they will have a teacher in their life that has helped them become who they are now.
So, if you are an old student and trying to give back something to your teacher. Something like a small gift and letter. This article can help you with writing that letter of appreciation and praise for the teacher. Or if you are a parent, and want to appreciate your teacher, this article will help in putting your thoughts into words.
Giving them respect and complimenting your teacher for their hard work, before leaving school or college is the last thing we can do for them.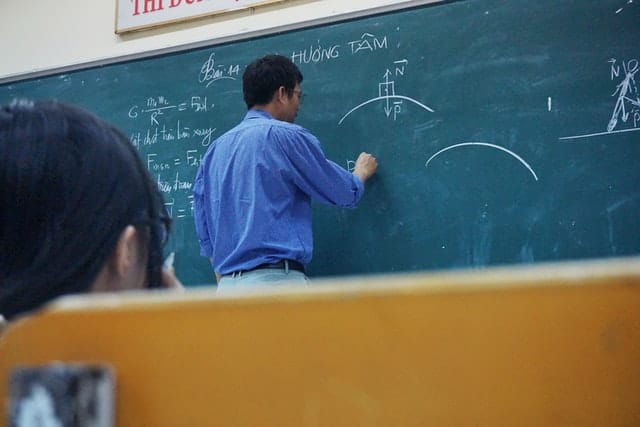 Compliments for Teachers from Students
I thank you sir for all your efforts to help me in my studies. I am grateful to you sir for shaping me into who I am now. 

Mam, I appreciate the length you go to teach a complicated lesson into a simple one. 

I always didn't like this subject but sir, looking at how passionately you teach the subject, this became my all-time favorite. 

 I took you as my role model mam, and that was the best decision I made.

 Thank you sir for being a great teacher in my life. You have also helped me personally. I am forever indebted to you. 

I have made mistakes many times but you always corrected me of my mistakes. You are next to God in my life.

Mam, I am happy that you have given me good counsel when I was sad and discouraged. 

I had a hard time choosing my career. But you are the one who gave the right advice. I am ever thankful to you. 

These years in school were the best years of my life. I am happy that you were our teacher and guide.

When my friends used to bully me, you always encouraged and helped me stand up for myself. 

Even though there are many notorious students, you always taught them the right thing with patience and a smile on your face. 

I have learned many things from you which I cannot express. It's like a deep ocean. 

I still remember the incident when you helped me with my problem. You are the one teacher who always helped me. 

You are a great teacher who never shows partiality and always treats every student equally. That is the best quality I ever found. 

Thank you, Mam, for helping me get good grades in my exams. If it were not for you, I would have failed. 

It is a blessing to have a teacher who isn't just educating you, but being your mentor to help you grow in your life. 

Whatever success I've had or will have in the future is mostly due to my teacher, who stands by me constantly, give me confidence that I need.

In my entire school year, I haven't gotten a chance to thank you. But, after reaching this stage in my life, I realize that whatever I am now, your training is the reason behind it. Thank you so much for helping me to be a better person and showing me the right path.

I am glad to be your student, teachers show the path but you made one for me.

A teacher like you is hard to find and earning appreciation from you is rare.

I've no words to thank you, enough. You've helped me to work on my communication skills and be more confident about myself. 

All because of you, now I'm able to manage my time and make it more productive than ever.

Our daughter is really lucky to have a guardian like you. 

We will always be thankful for helping our kids not just in study but in life, too.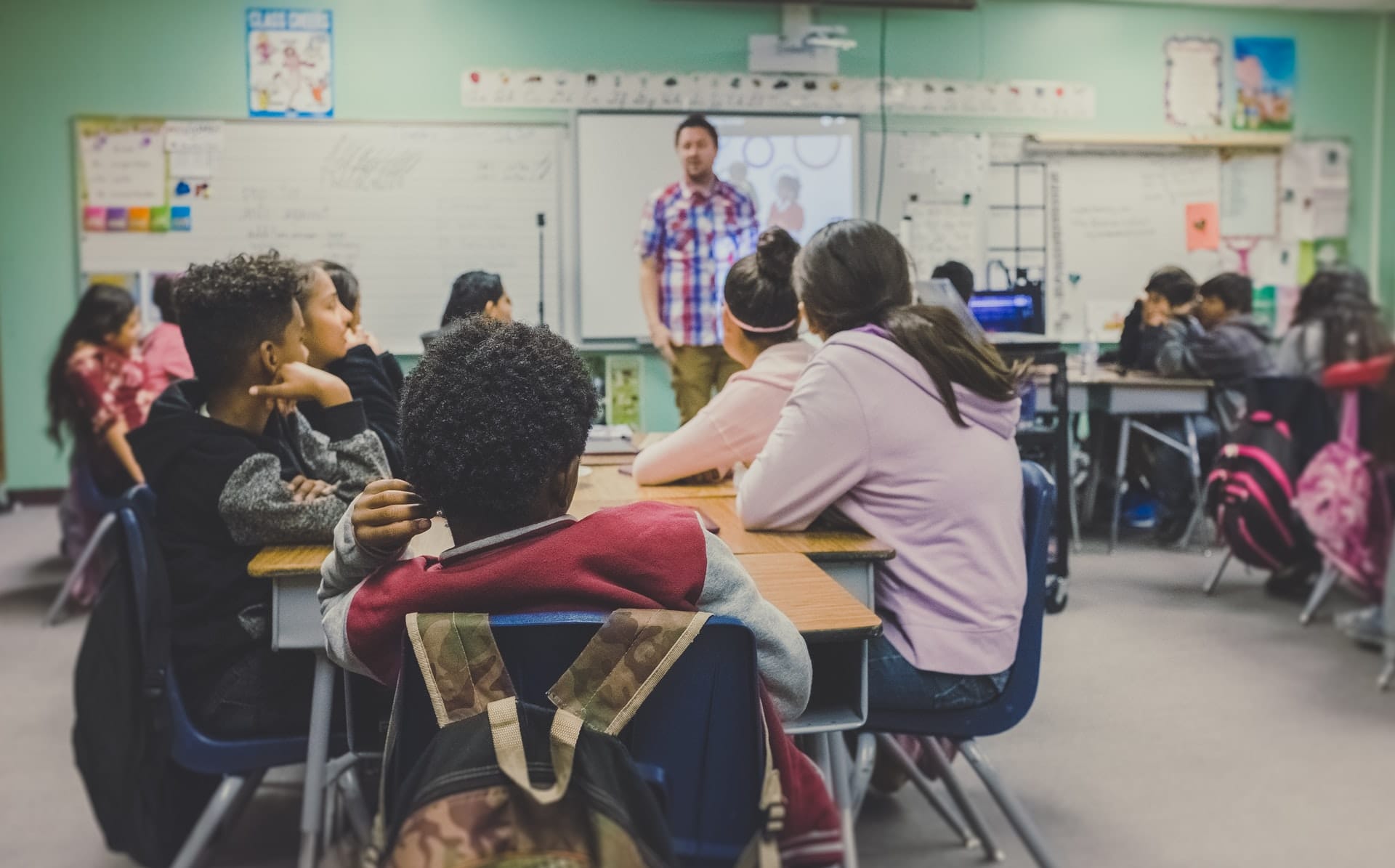 Compliment Quotes for Teachers 
"Teachers create minds to think, hands to create, and hearts to love."

"Better than a thousand days of diligent studies is one day with a great teacher."

"The art of teaching is the art of assisting discovery."

"The duties of a teacher are neither few nor small but they elevate the mind and give energy to the character"

"Teaching is a calling too and I have always thought that teachers in their way are holy – angels leading the flocks out of the darkness."

"The best teachers are those who show you where to look but don't tell you what to see."

"The fact that you worry about being a good teacher, means that you already are one."

"Students don't care about how much you know until they know how much you care."

"Great teachers have high expectations for the students, but higher expectations for themselves. "

"A good teacher can inspire, hope, ignite the imagination, and instill a love of learning."

"Those who teach change the world over and over again."

"Teachers affect eternity; no one can tell where their influence stops."

"When one teaches, two learn."

"To the world, you may be just a teacher, but to your students, you are a hero."

"Good teachers know how to bring out the best in students."

"I believe only lucky students get a chance to learn from you."
"Your knowledge holds a lot of experience."

"Only a great teacher knows what's the specialty of an individual student." 

"Teachers don't not there to make students better than others, but the best version of themselves."
Also read: Best Presentation Topics for General Presentation
Best Compliments to Teachers from Parents
When my kid was new to the school and no one was friends with him, you were the one who made him comfortable. And thanks to you mam, he is very good in studies now. 

Sir, you are the best teacher as you always motivate my son to give his best. He always speaks highly of you. 

Thank you mam for taking extra care of her. As you arranged someone to help her notes when she was absent. So I am grateful that you always go a step further to help students. 

I am grateful to you mam, as you always stood for my son in his problems and helped me with his studies and personal life too. You really are a great guru for my son. 

Today my son is very unique and big because of you sir. It is all your discipline that made him a better person in society.

Thanks for making my daughter's school memories a wonderful one. I remind how she praises you and your role in her life all these years.'

My son was very weak in his studies, and I tried many things but couldn't help him. But because of your care towards him, he started to be interested in studying again. 

I am really happy that you have been a perfect and positive influence on my daughter. I really appreciate the fact that you take personal care of your students and teach them good values in life.

You are like a counselor to my daughter. Your guidance has really helped her become well in life. Now she is a good citizen and a hard-working person. Thank you for taking great care of her. 

The best teacher I have ever seen. I really wish you could have taught my son long back when he was really weak in studies. Thank you for encouraging him and making him enjoy his studies. He is now very disciplined. 

Thank you, teacher. You have had a great influence on my entire life. It's all because of you, I can work on myself and get to find my true potential. 

I never knew I could be that good at this. Having a teacher like you changes in a lot more positive way. 

Now I'm much more relaxed to see that my son is learning from you. 

Thanks for helping me and guiding me throughout these crucial years of my life.
A teacher like you is so important for every budding child.

We're truly grateful to have such a supportive teacher like you.

I am so grateful to have a guide like you. Whatever I am, only because of you. 

You've supported me to believe in my ability. I wish everyone have a teacher like you, thanks for everything.

I will always be grateful to have such a great educator like you. 

Thank you teacher for providing us with the knowledge and best practices. 

Having a good teacher in life does matter. I'm lucky that I have the best teacher ever.
One word Compliments for Teachers 
Humble

Visionary

Leader

Empathizing

Unique

Strong

Genial

Supportive

Hard-working

Helper

Uplifting

Rare

Inspirational 
Compliments for Teachers on Farewell Day
I highly respect you, mam, as you are very helpful and supportive. You are one of my favorite teachers. 

Thank you for making chemistry an interesting subject for me. It is all because of you, sir, that I started loving Chemistry. 

I am honored to have you as my teacher because you have a big heart and your teaching is very easy to understand. 

I am grateful to you for your special care for me in my studies in spite of my poor marks. 

These years were full of precious memories, thanks to you sir. As you made students' life very happy with your thoughtful advice and inspirational method of learning.

 I will be missing you, mam, as you have played a big role in my life. Today I am who I am because of you mam. 

I will always remember you sir till the end as you are a great leader in my life. 

Mam, we thank you for bearing with us these years. And we are really lucky to have you as our teacher. 

We cannot thank you enough for all your efforts, sacrifices, love, and care.

I am so thankful to you sir as you are spending your precious time to impart your knowledge. So that I must be better and become a good citizen and a hard worker.

You are the most important pillar of my journey as a human.

Thankyou for turning a normal story into a success story.

It's all because of you, I understand every concept perfectly. Indeed, you make this subject look quite easy to follow. 

You care for your students and actually invest in every student as every teacher should. I feel so inspired by you and one day, I will be a teacher just like you. 

I'm a fan of your teaching style. You make every point clear that we tend to remember for a longer period.

Dear teacher, you're my inspiration. Also, let you know that I also dream to become a teacher like you. You have a significant influence on my personality and thinking. 

As a principal or office staff, you can say to the teacher on the last day that: This school will never even have a teacher like you. You've given so much to these schools now it's time to rest and enjoy retirement. Because you did a great job as a teacher, we all will have respect for you forever. 

There are very few teachers who are like you. I truly feel special when I think that I learned with such a great teacher like you. I'm so thankful.

It's hard to meet a great teacher like you, we're lucky that we have you. 

Dear teacher, thanks for making our school life even better. We learn many from you.
Also read: 61 Compliments for Friends (Ultimate Compilation)
In conclusion, teachers are really having a hard time managing many things in life. They have a lot of pressure and troubles and yet they strive to inspire students' minds and make them become the best version of themselves. 
Teachers are the silent heroes in everyone's life and their role is of high importance. Giving them a compliment and honoring them is the least thing we can do for them.