While there is someone who happily shares their all-travel memories and recent trip experience, you want to leave comments that match their excitement. 
The same as your comments on pictures or videos are not just your opinion, you need to make your comments sound genuine, though. You can't rely on 'enjoy' and 'great post' types of comments when you want to engage with most travel-related content found online.  
Whether it's your friend who posts his pictures from the trip, you read travel blogs online, or follow travel vlogs, these are the best comments for traveling that are worthwhile to leave. 
Good Comments For Travel Photos
On Facebook or Instagram, if you come across some beautiful travel pics that you can't resist but write something, you can leave these good comments. 
Such a beautiful place this is. I wish to travel there one day. 

I can see you've had great fun there. 

What an amazing ride it is. You make me be there right now. 

I need a break, right now. 

Yeah, I too want to be lost. Because I want to explore. 

With your travel picture, you're making me jealous.

I've been to the same place. Lots of things seem change now there. 

I love being in the natural, it is always a healing experience for me. 

Vacation is coming and your posts excited me for the next journey.

Enough traveling in the country, now I want to go overboard. 

Next time when you visit, don't forget me, friend. 

Love your all pictures, I wonder which camera you used. 

Oh, you've been to our city. I wish you the best for your trip here.

The hospitality of this country is just on another level. 
Also read: Best Comments for Vlog Videos
Best Comments For Travel Reels On Instagram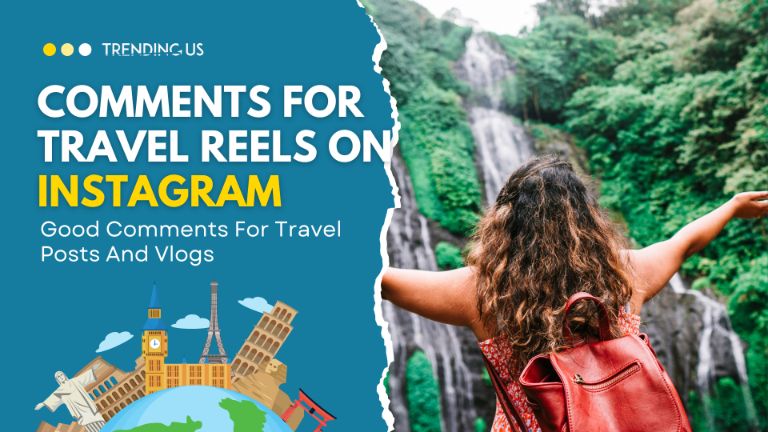 When you follow a travel page on Instagram, such comments you can share on traveling reels. Such comments will help you engage with the posts well enough plus express how much you enjoy these travel vids. 
I'm going to pack my bag to visit the same place. 

Where's my password I'm leaving now!

Keep them coming, we're enjoying your videos a lot.

I've my next travel destination. I know where I'm going. 

Travelling gives us a lot of stories to tell. 

Love this post, you captured the great places. 

Thank you for giving us an online ride to this amazing place. 

Your all reels are so uniquely created, I'm so impressed. 

When you lost during the travel, you're not actually lost. 

Visiting every single wonder of the world is on my bucket list. 

There was a time when I hate to travel, but now I just want to travel. 

The best traveling is the one with no proper plan. 

Now I'm on a mission to travel to new places every new year. 

So impressed with this lifestyle. You've changed my whole perspective. 
Engaging Comments To Leave On Travel Blog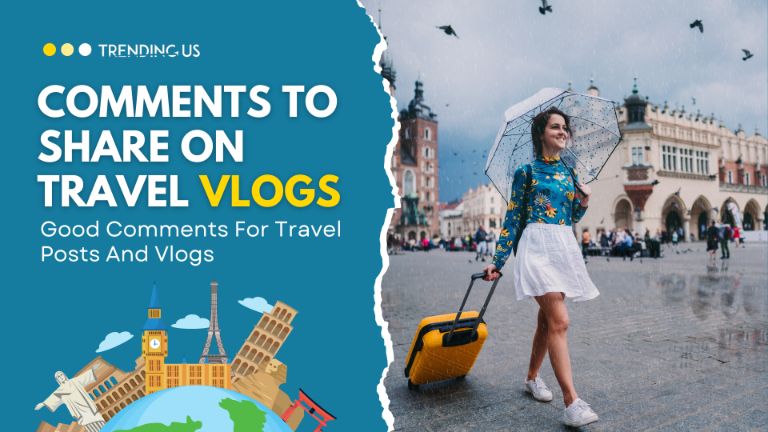 A travel blogger doing their best to take you on a virtual travel guide. If you found a very helpful traveling blog post, these are some perfect comments to write.
Man, you give me my next travel spot. 

Enjoying your posts so much, keep posting. 

Agree with you, travel when you've time. Else there'll be regret only. 

I'm a regular reader of your blog, your posts are super helpful. 

By the way, how many countries you've traveled to?

Your posts are always on point without any bluff. 

I'm just wondering how you got such time to write this post while traveling. 

All I wish is to leave everything and just go to a distant place. 

The more you travel, the more you learn. Agree with that.

I'm already so amazed to see the world on the other side, hope to visit there in the future. 

The only way to live your life best is to travel and travel. 

No matter what If this is for the traveling, you can count me in already. 

What a great experience you shared. It helped me to plan my trip.  

I suggest you to please visit my city, you'll love it. 

Nothing personal, but I'm feeling jealous though.
Also read: Trending Instagram Hashtags For Nature
Nice Comments To Share On Travel Vlogs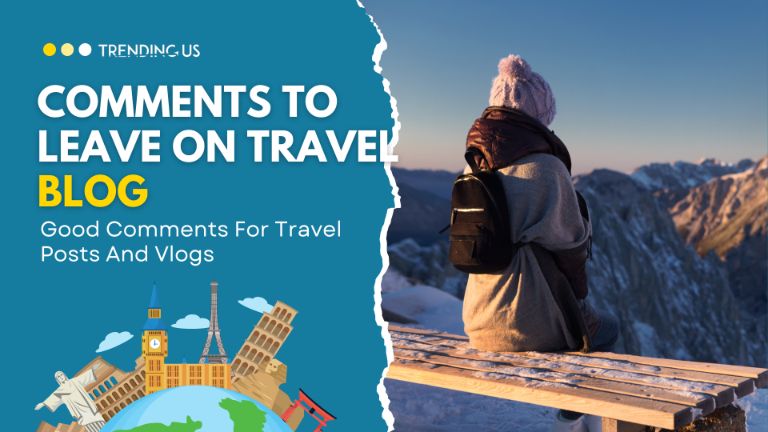 Compared to other forms of content, travel reels are quite challenging to create. And such engaging comments make the perfect sense to value the travel vlogger's efforts. 
I'm also planning to travel to the same place. Thanks for the detailed guide. 

What a wonderful experience you've, happy for you!

Oh! You visited my city; I wish I knew this before.

 I've been searching for a tour guide and your video helped a lot. 

Very detailed and perfect in explaining what first-time traveler needs. 

I've been following the channel for quite a long; your posts always excite me. 

Seems like the people over there are quite friendly and very supportive.

Thank you so much for this vlog, you posted it at the perfect time. 

The best part of traveling is meeting new people there. 

I've been to many adventurous places; I think I need to travel your way. 

I seriously can't thank you enough, I've learned a lot from your videos.

Can you tell what is the weather like there in the summer? 

Wow, you must be known about many cultures by traveling there. 

I can imagine you've explored a lot being on your longest trip so far. 

Your travel vlogs always teach me something more about new places and cultures. 
Now that, you have great comments for traveling, share them with any travel-related posts, reels, and videos you get to see. Well, if you get to learn something from travel videos or want to express gratitude to share such a beautiful experience with others, write something to appreciate them, truly.