Curtains and blinds both for a window treatment? Will it look good?
The answer is yes, of course, it will because installing blinds and curtains together create a great visual effect that looks rather contemporary, chic, and dramatic.
Today, using curtain drapes over blinds is a hot concept as far as home décor is considered. Mix and match the right kind of curtains and blinds to give your room a subtle yet timeless look. Not only will this combination help to filter out the excess light from outside but also will maintain your privacy.
In this blog, we will tell you how to choose stylish curtains and blinds that match perfectly. That ultimately benefits you with enhancing the overall look of your home. We are here to suggest some classic ideas as part of DIY projects, that will go with any kind of look ranging from vintage, farmhouse, or urban to minimalist.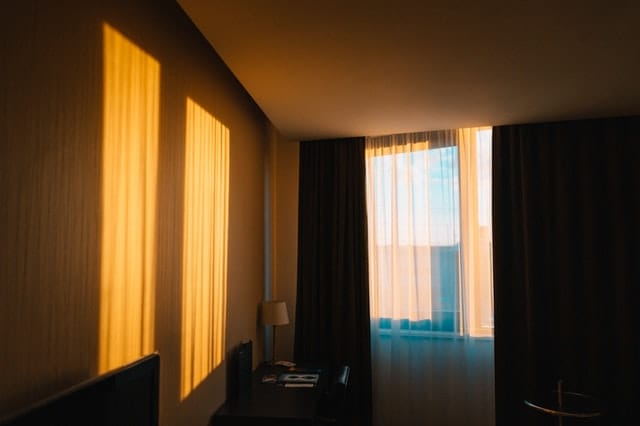 You Can Follow the List of Suggestions Mentioned Below to Create a Lovely Combo of "Curtains and Blinds"…
Venetian blinds go great with curtains and for a timeless look you can try this out. The Venetian blinds can be drawn up and down completely, so they complement the entire "curtains with blinds" look.
The Sunscreen roller blinds underneath the Classic Roman blinds are a lovely idea because the sunscreen roller blinds are plain where the Roman blinds look more like curtains and are made of plush fabric with soft pleats.
Bold printed curtains on Sunscreen roller blinds look spectacular, especially if your home has urban décor. The minimalist look of the roller blinds balances out the bold color and the fresh prints on the curtains.
Club sheers with honeycomb blinds to add pizzazz to your window treatment. Opting for an off-white or dark espresso honeycomb blind with sheers on top of them look mesmerizing also serve the purpose well.
You can also team up sheers with curtains but make sure to choose dark curtains.
Moreover opt for the new mattress as well, which matching with curtains and blinds and make a great combination.
Some Ideas that Can Make Your Room Look Less Clumsy
Don't use prints on prints, as this will give a messy look to your rooms.
To avoid the lopsided look, ensure that the heights of all the curtains in one room are the same.
Take care when choosing the color scheme as well as the patterns.
Use a pelmet to add timeless elegance with an air of sophistication to your rooms.
During the day, our rooms get flooded with light and heat and so the first thing that you must consider is the right kind of blinds that will block light and heat. Once you are done with choosing the kind of blind you can opt for complementary curtains depending on the type of blinds you have installed. For example, choose classic neutral colors paired with a set of bold curtains and blinds. This way the ambiance of your room will be both cozier and more aesthetically pleasing.
Looking for some more home improvement tips then, we have some good articles for you to consider. Just, search with "Home improvement" on our website and find the suitable articles you want.