Estimated Reading Time:
6
minutes


There can be infinite reasons why you are sad but the causes can only be three. First is you know why you're sad but don't know how to get happy again! Second, the situation for which you're sad does not exist anymore still you aren't happy and the third is you don't even know why you are stressed or feel sad but aim to be cheerful anyhow.
So let's get you familiar with some super awesome and simple tips to overcome sadness easily & live your life to the fullest.
1. Positivity is the key to stay happy, it's tough but worth the effort. Try to get positive energy and keep only positive things running in your mind no matter the situation.
2. Sleeping is the medicine to most of the problems you're facing. It doesn't fix your problem but makes you more active and practical. Try to sleep everyday for 7-8 hours and you will surely live the next day enriched, like a beast.
3. You need to get some entertainment regularly. Watch any TV series that you love and if you're confused, I would recommend you to watch TVF Pitchers or F.R.I.E.N.D.S.
Make yourself familiar with 15 things that you didn't know about F.R.I.E.N.D.S.

4. Travelling is always the best. Considering that you're taking a break from your regular boring schedule, try visiting new places that are close to the nature. Don't forget to check unexplored tourist places in India.
5. Overcoming sadness is not an easy thing unless you discuss your problem(s) with people who are close to you. Talk about your problem with someone you trust and try to figure out a solution together. Take some time out and check amazing tips to keep a conversation going.
6. Try to involve yourself in some other things that you wished to do years ago but weren't able to. This could be painting, visiting events, learning about something, hardcore gaming or – you know it!
You might also like: How will you find yourself.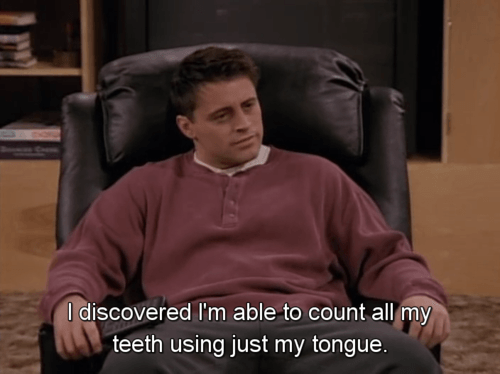 7. You are never old to learn something. There are hundreds of thousands of resources available online. You always have something on your mind that you aim to know and excel. Learn something new from websites such as Udemy, Treehouse or, YouTube is there for you forever.
The only way to learn it is to do it

– Archimedes, Sword in the Stone
8. This might sound unusual to some but exercising regularly can rip off stress. It is said that exercise helps you get your mind off your problems and clears your head.
9. Watch movies together with your friends without meeting over a call on rabb.it. Check this tutorial on how to use rabb.it the best way.
10. Try to keep smiling instead of thinking over the cause and walking around alone with a sad face looking down.
This is specially for you: 4 Tips to Avoid Stress in 2 minutes.
11. If you are running on the same schedules every single day, woah! Take a break dude. Check some interesting tips to avoid harmful morning schedule.
12. Read a book that is motivating like The Google Story or Steve Jobs or anything that you prefer. They are evergreen & you can never regret reading them.
13. Increase engagement on social media to improve time consumption. Follow your favorites on Facebook, Flipboard, Pinterest, Instagram, join a band of your interest on the BAND application.
14. There are chances that you start acting like an angry young man and talk rudely with the people who care for you for no reason. In that case, I would recommend you ways to improve your anger management issues.
15. Listen to your favorite music album. Get your JBL speakers on to the magic of Bob Marley, Snoop Dogg or you always have a favorite.
16. Take some hours out and hangout with your best friends, live your best moments again. They don't need to be your colleagues, contact some old besties of your school & college. If you're unable to make your talk engaging, here are some tips to make your chat interesting like never before.
17. Taking your meals on time is the next thing you would love to do. Eat some dishes from your best books and even try cooking them. This could help you a lot to move on. Learn about some things to do before breakfast every morning.
18. Try to forget bad things; you cannot let them take over your head. Avoid being the best person anyone has seen in the world. Here's why you should avoid trying to be perfect.
These seem enough to get the lost track back. Focus on figuring out solutions instead of thinking over the problem too much and with a thinking that you always have a choice and be the type of person you want to meet.
Featured image credits: Popsci